---
This cake is a childhood favourite of mine. Simple and always delicious. I never turn down a slice. The sugar crust is crunchy and delightfully unexpected. I always try and layer it as thick as possible. I love this cake alone or with a generous serving of Yoghurt (or clotted cream if you're feeling super indulgent).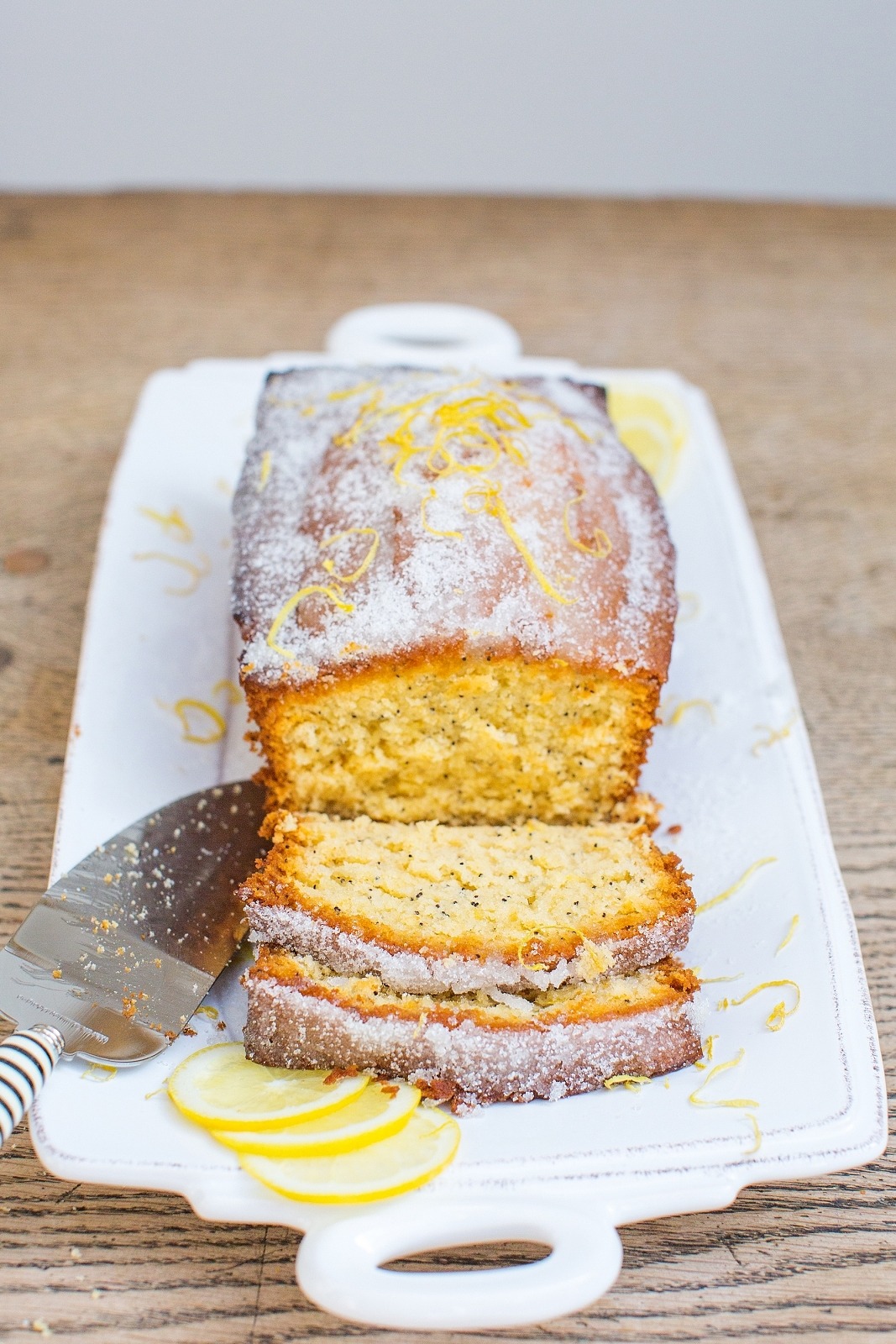 Makes a 2lb loaf tin
Cake
225g Soft Margarine
225g Caster Sugar
280g Self Raising Flour
2 tsp Baking Powder
4 Eggs
4 Tbsp Milk
2 Lemon's Zest
3 Tbsp Poppy Seeds
Sugar Crust
8 Tbsp Lemon Juice
8 Tbsp Granulated Sugar
Curls of Lemon Zest for decoration

Preheat the oven to 180°C.
Cream the Margarine and Sugar until light and fluffy.
Beat in the Eggs, Milk and Zest.
Then fold in the Flour, Baking Powder and Poppy seeds.
Pour the batter into a greased and lined cake tin, I like it in a loaf tin but it works just as well in any shape.
Bake for 35-40 mins, or until the top is golden and a skewer comes out clean from the centre.
Once the cake is cool remove it from the tin and pace it on the serving plate.
Squeese the lemon juice over the whole top of the cake (you can also brush it over the sides if you wish).
Using a spoon sprinkle the top with a layer of Granulated Sugar.
Repeat with Lemon Juice and Sugar until you have a crust. (I will normally do it 3-4 times).
Leave the cake open to the air to allow the crust to form, if you make the cake at 11am, it will be ready for tea at 3pm!