---
I made this cake over easter, it's lovely for a weekend with family because it should be eaten fresh in one sitting! You can make it with normal oranges or grapefruit too. I love the combination of citrus and cake. The smell of it cooking will bring the whole family to the kitchen. Because it's best served hot it always works wonderfully as a pudding as well.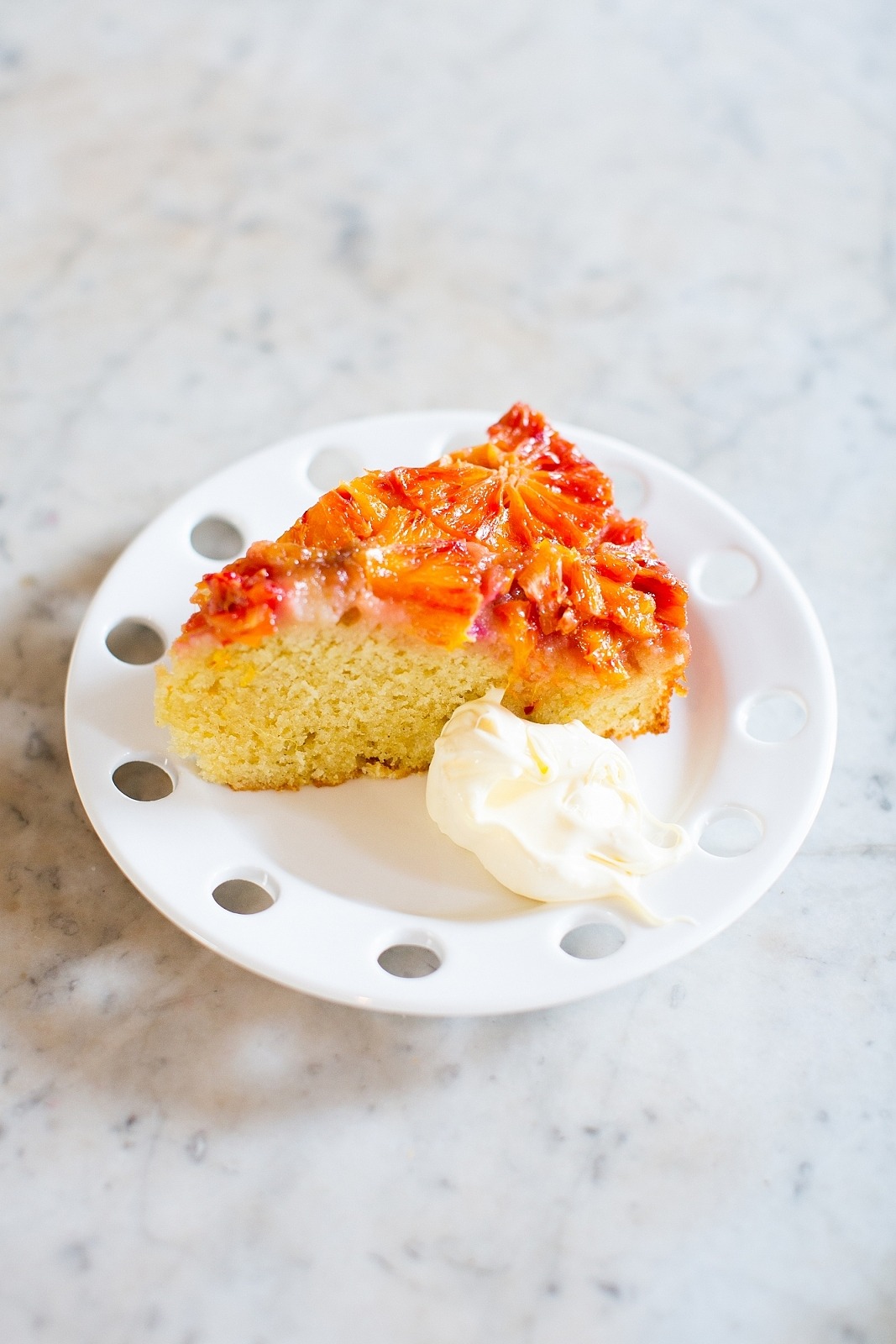 Print
Makes one 9inch Cake
¾ cup Light Brown Sugar
¾ cup Unsalted Butter
2 tsp Water
6 Blood Oranges
1 ½ cups Plain Flour
3 tbsp Polenta
1 ½ tsp Salt
1½ tsp Baking Powder
½ tsp Baking Soda
1 cup Granulated Sugar
1 tsp Vanilla Paste
Zest of one Orange
5 Eggs
¾ cup Buttermilk
Clotted Cream to Serve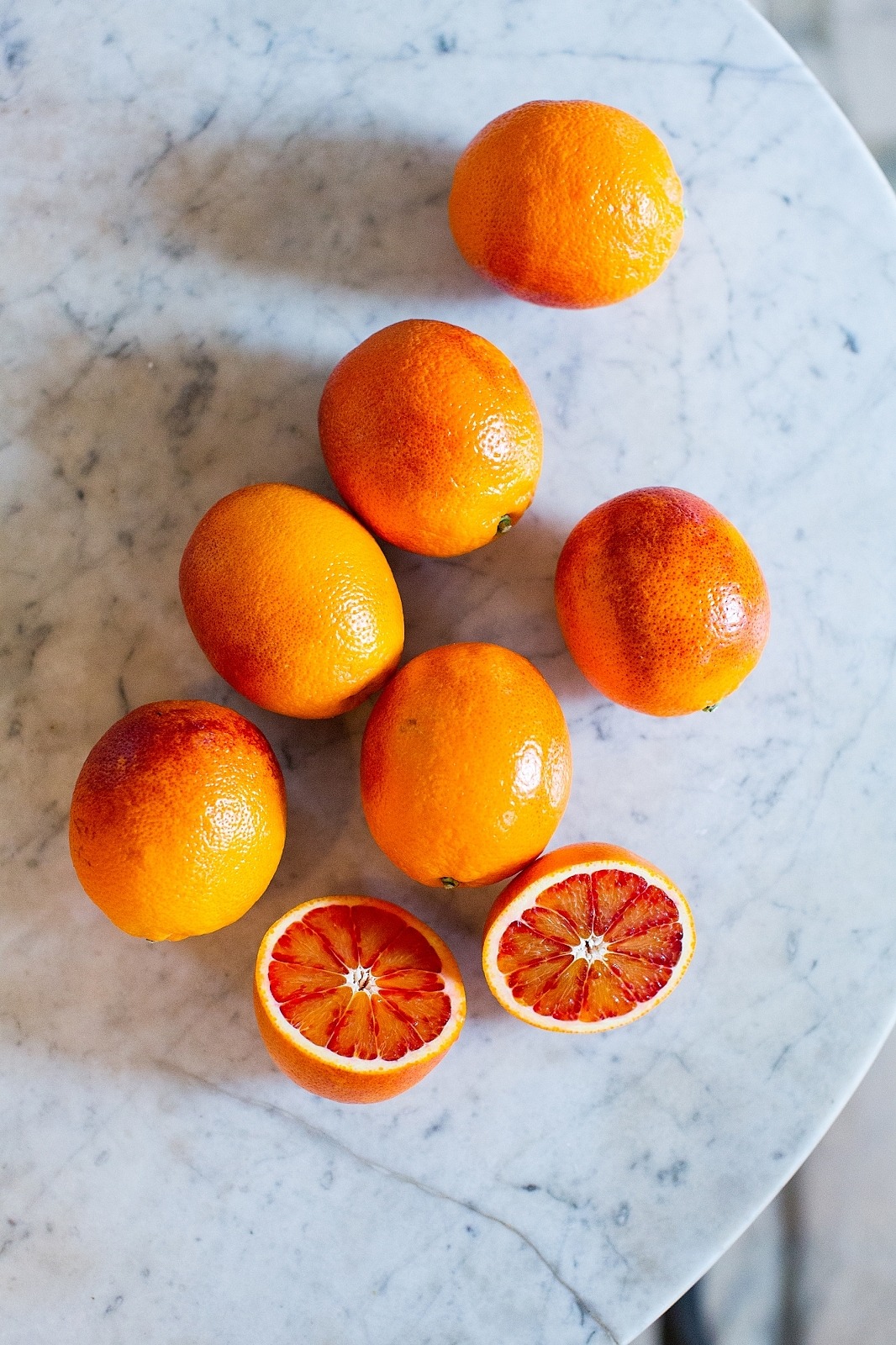 Mix
Preheat the oven to 180°C.
Use a knob of Butter to generously grease the cake pan.
In a small pan, over a medium heat, melt the Brown Sugar, ¼ cup of Butter and 2 tsp Water. Stir until the sugar has dissolved and then bring to the boil for 2 mins without stirring. Pour this mixture into the bottom of the cake pan and spread out.
Peel and slice the Oranges into fours.
When the caramel has set (after about 3 mins), lay out the slices of Orange on the top. Start in the middle and work out, making a pretty pattern, cut any left over oranges into quarters and fit the pieces between the whole slices to fill the whole base.
Whisk the Flour, Polenta, Salt, Baking Powder and Soda together.
In another bowl, Cream the remaining Butter and Granulated Sugar, when light and fluffy add the Vanilla and Orange Zest.
With the mixer on full speed add the Eggs, one at a time, and whisking until blended completely before adding the next.
Turn the mixer down to medium and add the Four mix in three additions, with the Buttermilk in-between.
Pour this mix onto the oranges and smooth it out,  but don't disturb them.










Bake
Bake for 50mins or until golden brown and a cake tester comes out clean.
When the cake is done leave it to cool for 3 mins and then turn it out onto a serving dish. I like to serve it warm with clotted cream, but yoghurt would also be lovely.