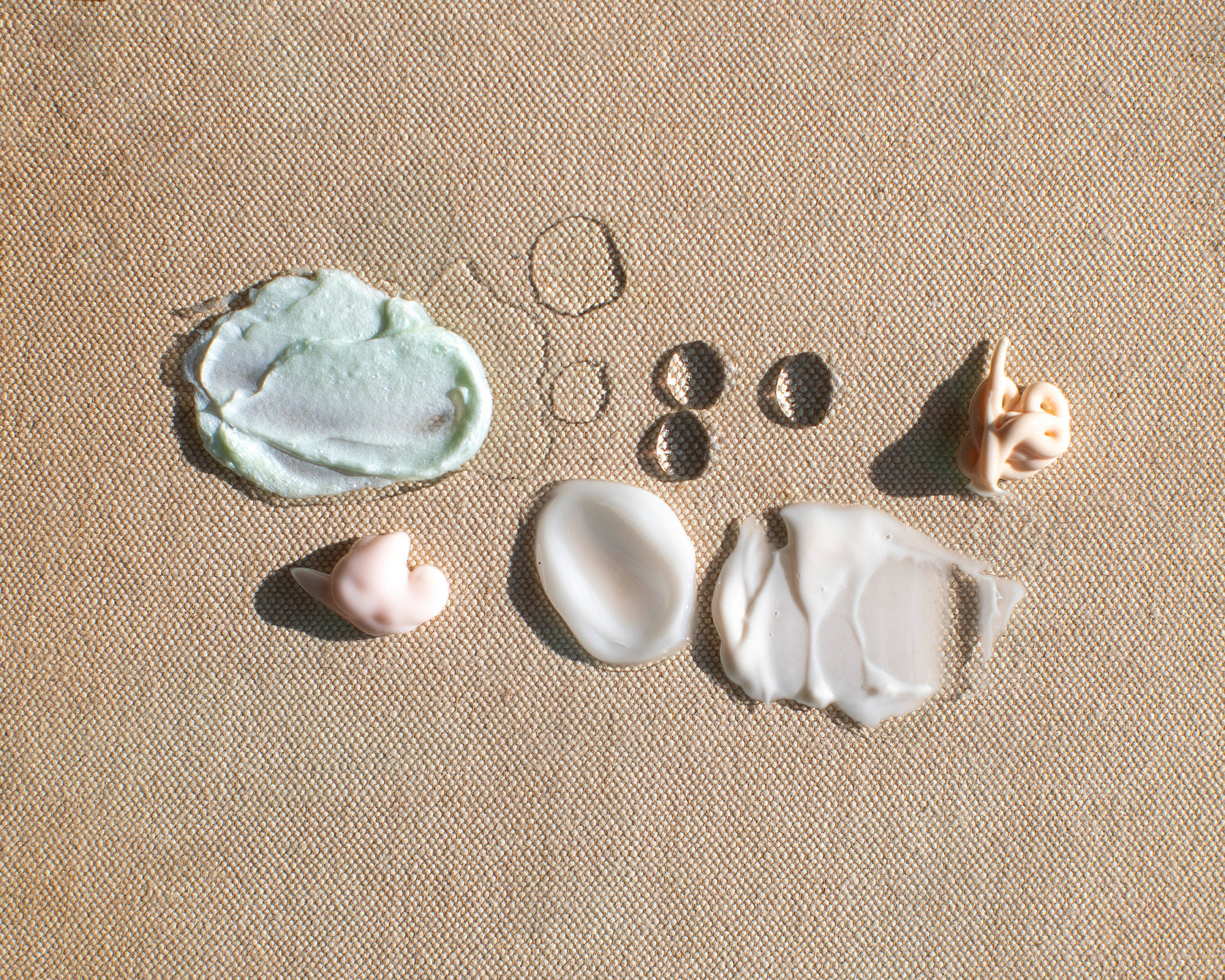 ---
A quick beginners guide to morning skincare.


There are a few things worth knowing before you invest in your skincare routine. There are some key ingredients and products that all skin types benefit from including in their routine. Some of these ingredients need to be used at night and others during the day. Which is why your AM and PM skincare routine may not be identical.
The key points to consider in the morning are…
Hydration – Hyaluronic Acid
Antioxidants- Vitamin C
Sun protection – SPF
These ingredients can be used in a variety of products – for example you could find Vitamin C in a serum or cream. So you need to review your own products to make sure you are getting everything you need across your own products. Each ingredient fulfils a different need for your skin which is clinically proven. Here is a quick guide of what each one does…  All skin benefits from pure hydration, to keep it plump, elastic and healthy. Hyaluronic Acid is pure hydration. Antioxidants (Vitamin C) protect against preventable free-radical damage to the skin (which would ultimately result in ageing). SPF is one of the only proven anti-aging products. It protects your skin from UV damage which happens all year round. Also if you are going to use actives (AHAs, BHAs, Retinol etc) in your PM skincare, then you need this extra protection as your skin will be more sensitive and therefore more damageable. If you don't use SPF you really are letting your skin get damaged for no reason. *The above image is an un-retouched image of my skin. I think it's important to share my skin with it's good and bad points.
In general you want to apply your skincare from the thinnest (lightest water) to the thickest (heavy cream) texture. This is the general order for a basic Morning skincare routine. You can include the starred steps (*) if you would like to get a bit more into skincare.
Cleanse
Tone*
Serum
Eye Cream*
Face Cream
SPF
Face Mist*
I would recommend the following arrangement of ingredients and products…
CLEANSE – I like a morning foam cleanse to remove the nights products (like Fresh Soy cleanser, La Mer Foam cleanser, Cerave Hydrating Cleanser).
TONE* – Depending on what serums you use it can be nice to add a face mist here. Probiotic ones are great for skin health if you are prone to breakouts, it is also an opportunity to add back hydration to the skin and prepare it for other products (like Aurelia Probiotic facial mist , La Mer Treatment Lotion or Sensai Micro Mousse Treatment).
SERUM – First I use a Vitamin C serum (like Skinceuticals C E Ferulic) as it is PH balanced to match my skin PH (in which case I will not tone). Vitamin C can cause sensitivity so if you are feeling your skin is a bit over-sensitised skip it for a few days.  I then follow with a Hyaluronic Acid Serum (like SkinCeuticals Hydrating B5, Bioeffect EGF serum). Sometimes I will then add a mixed benefit serum (for example Estee Lauder ANR, CDP Firming Serum, La Mer Lifting Contour Serum or Guerlain Double R). 
EYE CREAM* – In the morning I like to use a eye cream with a cooling massage tool to bring down any puffiness and encourage circulation to drain any toxins and reduce dark bags under the eyes (like Sisley Black Rose eye contour, La Mer Eye concentrate).
FACE CREAM – Your skin is changing all the time. I always assess my skin in the morning and choose a cream based on my needs that day, the season and my schedule that day (if I am wearing makeup etc). If I have dry skin I will choose something richer with an oil base (like La Mer Soft cream), alternatively if its the summer a little humid and I want to wear makeup I might choose something with a water gel texture (like La Mer Cooling Gel or Sensai Absolute Silk cream). If I have very sensitive skin I use a product to target this (like SkinCeuticals Redness Neutraliser).
SPF – I always use an SPF that is a separate product (ie not in my moisturiser or makeup) because it is only efficacious if there is enough active SPF in the product to create a barrier. Often you would need to apply so much makeup or face cream (with SPF claims on) to make it actually work as an SPF that it would no longer be sightly. A much smaller (thinner layer) of 100% SPF is much easier and more effective to use. You want to use a minimum of 30 SPF. (I like the Darphin Ultra SPF 50, La Roche Posay Anthelios Invisible Anti-Shine Face Mist, SkinCeuticals SPFs are great, Ilia does a powder SPF great for topping up SPF during the day). 
FACE MIST* – This is an optional extra step to add glow and hydration which can be topped up throughout the day over or under makeup. (I like too many of these to list, it depends on your fragrance and texture preference as they vary a lot).

These are by no means the only options just my most used ones currently. There are other steps that can be added in as you get more and more into skincare but this is a good starting point.