---
This cake is delicious both for tea or pudding. I love it with a huge serving of clotted cream. It has a remarkably light texture. You can use any kind of peach.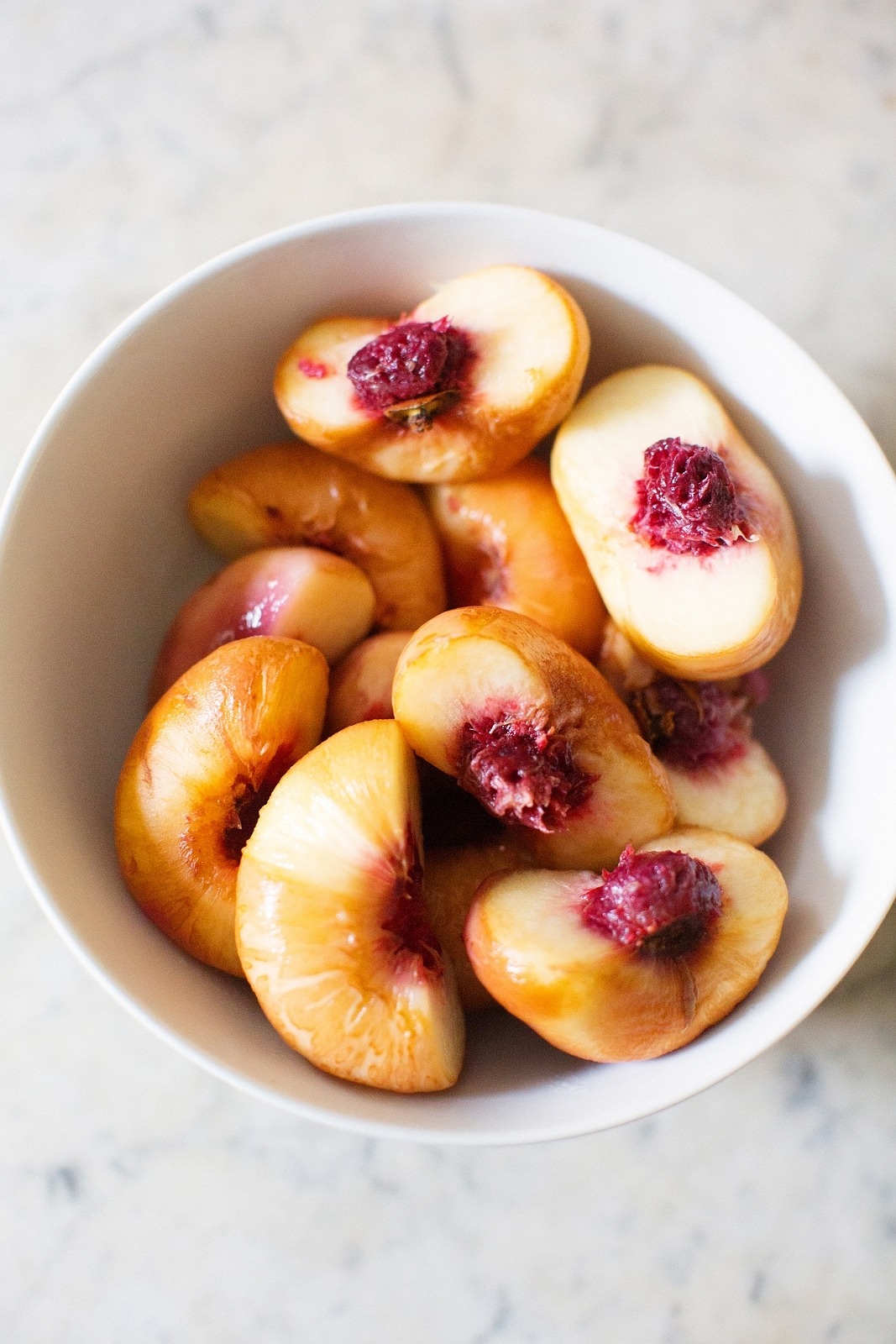 25cm Cake Tin or Two 15cm
Topping
3 Flat White Peaches
¼ cup Butter
½ cup Soft Brown Sugar
Cake Mix
1 ¼ cup Self Raising Flour
½ tsp Baking Powder
¼ tsp Salt
½ cup Butter
¾ cup Granulated Sugar
1 Egg
1 tsp Vanilla Paste
½ cup Milk
Crystallised Rosemary
1 Egg White
½ cup Granulated Sugar
12 Small Springs of Rosemary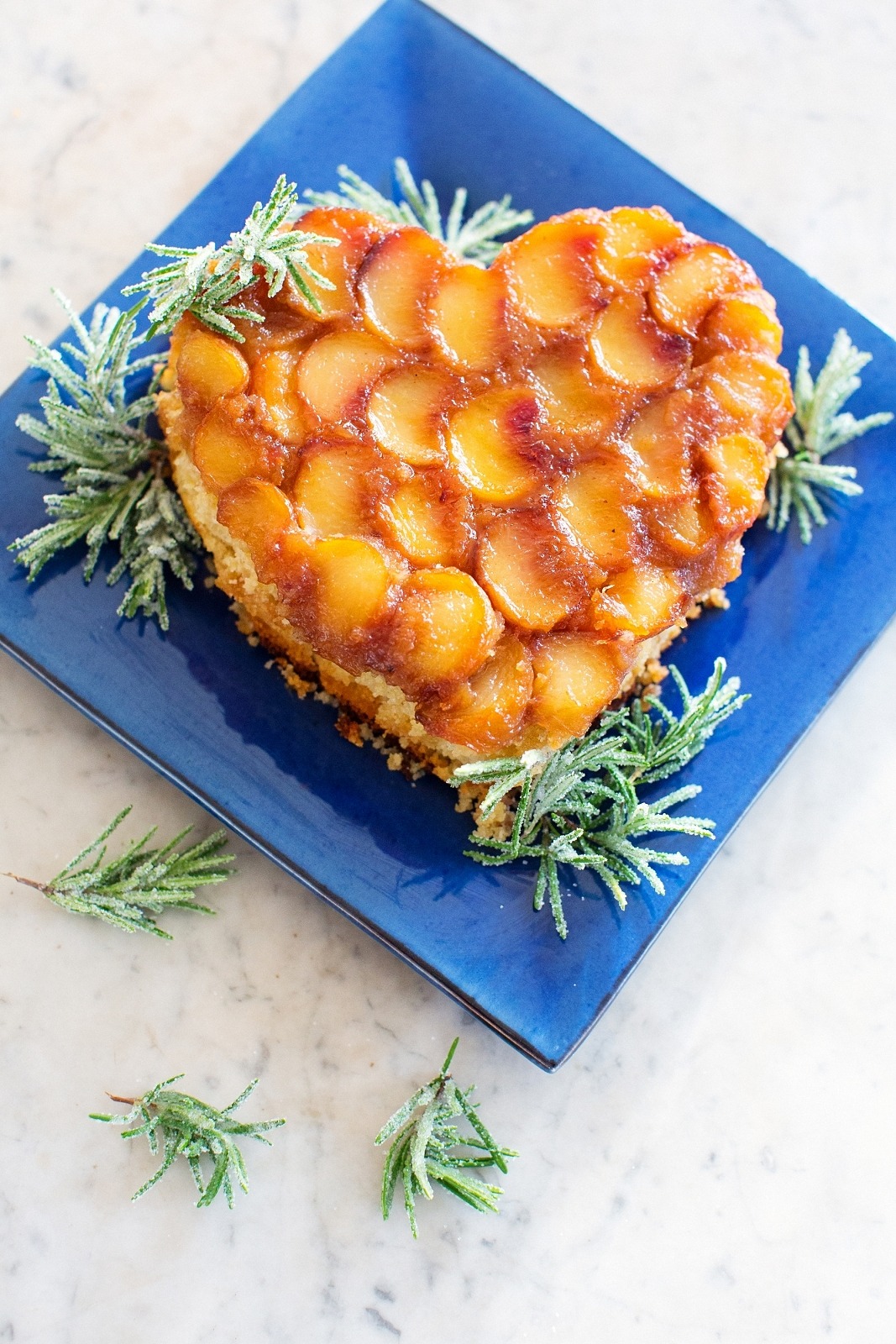 Topping
Preheat your oven to 180°C.
Place the Butter in the cake pan and melt in the oven.
Make a small cross on each fruit and add your Peaches to a bowl of boiling water for 6mins.
Peel the Peaches and slice them into eighths.
Add the Sugar to the melted butter and mix.
Arrange the Peach slices on the butter sugar mix.
Cake
Combine the Flour, Baking Powder and Salt and set aside.
Cream the Butter and Sugar until light and fluffy.
Add the Egg and Vanilla and mix until combined.
In intervals add the Milk and then the Flour Mix, a quarter at a time.
Carefully spread the cake mix over the Peaches and bake for 40-50mins.
Cool on a wire rack for 10mins and then turn out and serve straight way.





The cake is delicious alone, with clotted cream or vanilla ice-cream however if you want to make it a bit more decorated you can also make sugar crystallised rosemary to the top. If you want to do this make it first so that it can dry while you bake the cake.  For more details about crystallising I have written a whole piece about it.
You can serve the cake reheated too. Just pop it in 160°C oven for 10mins.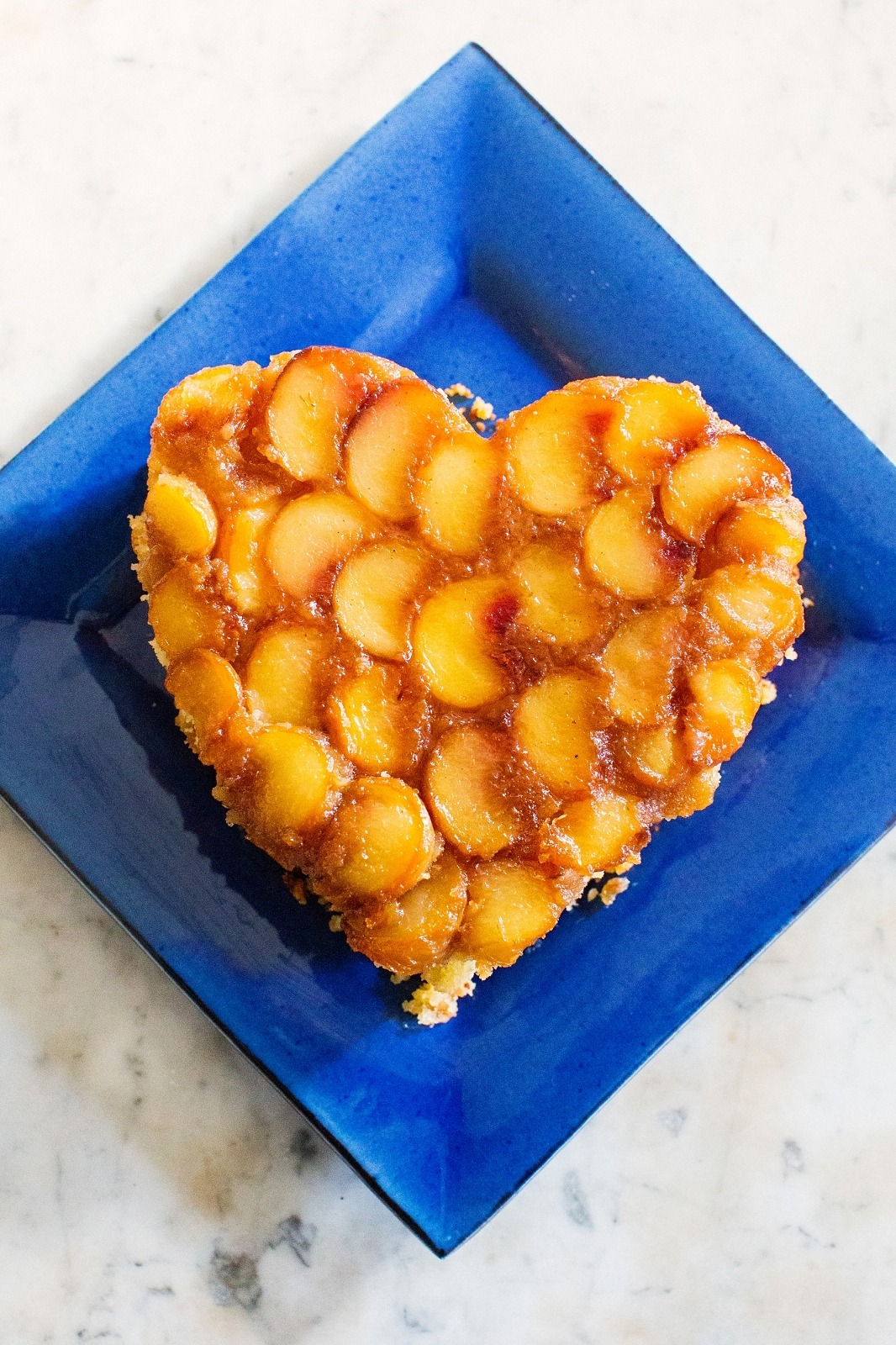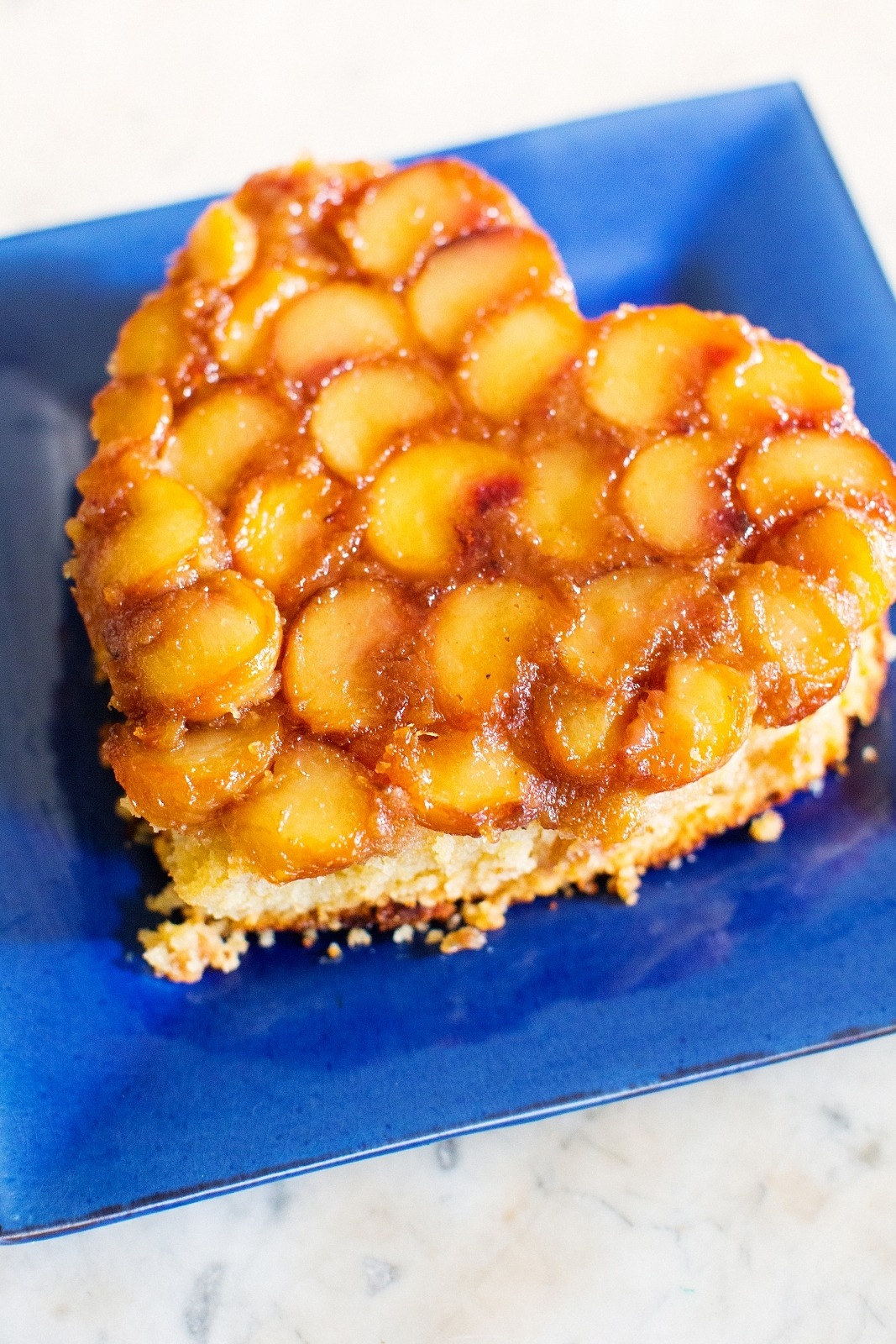 For Decortation
Lightly loosen your Egg White by beating it lightly – avoid creating bubbles.
Lightly brush each spring of Rosemary all over with the Egg White.
Sprinkle with a spoon the Sugar all over the Rosemary till completely coated.
Place on a dish to dry.
Once crisp use to decorate the Cake.