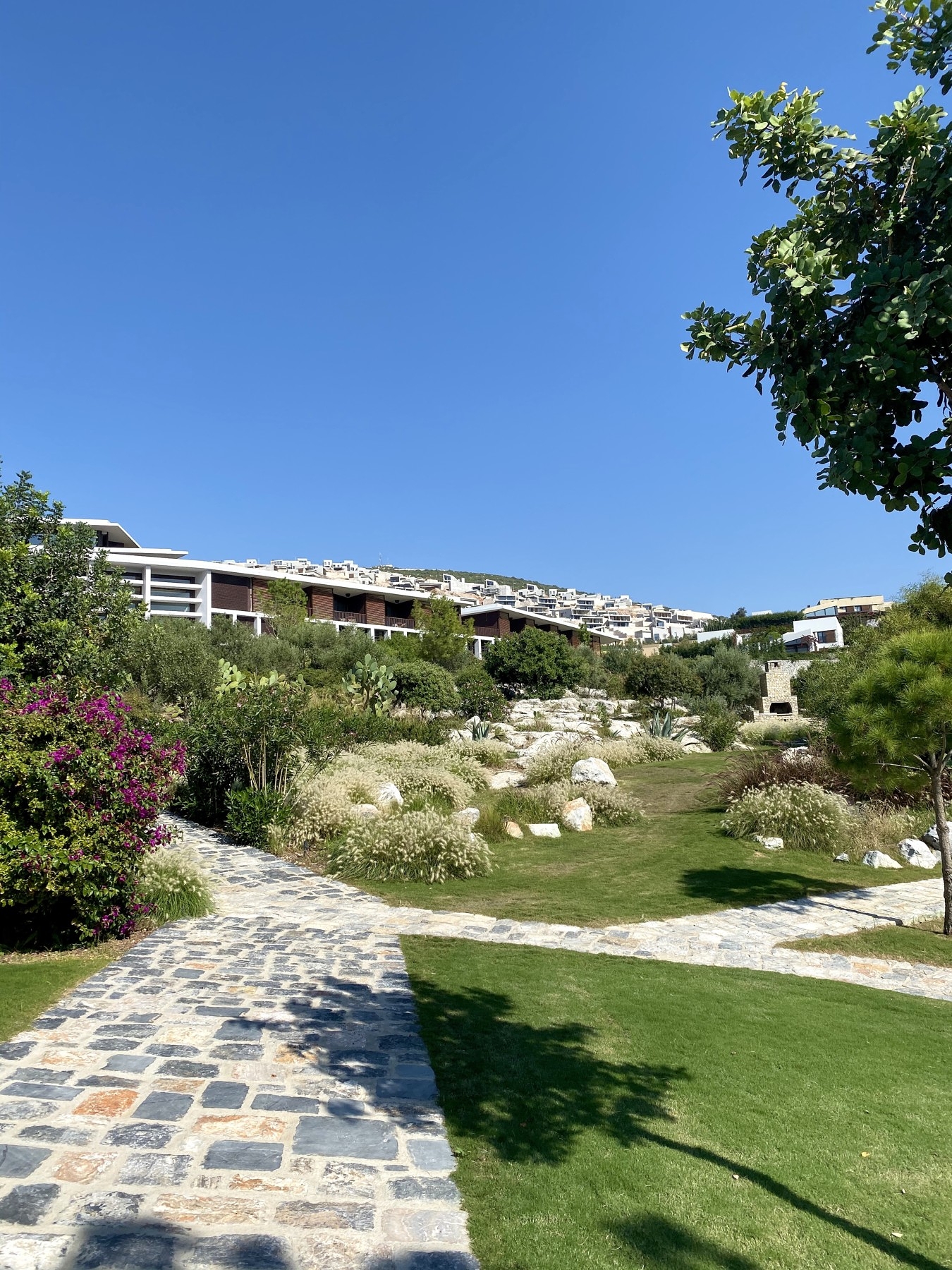 The Six Senses Kaplankaya, Turkey is an hour from Bodrum airport. Easily reached by car, boat or helicopter – depending your style or budget. The Resort is made up of a stretch of coast line which has three little bays, each with a beach. The modern main building is huge and feels like something from Grand Designs. The rooms all have little balconies to enjoy the sunset and huge bathtubs. The Spa takes up a whole floor of this huge space, allowing for impressive relaxation rooms, alongside beautiful facilities. There are also villas, which have their own pools and gardens – perfect for larger groups. The resort as a whole, is beautifully maintained and the service is as thoughtful as you would expect from Six Senses.
However all of this you could surmise yourself from their website. What you might not know is that this is the perfect place for a chic adults to family holiday. Without any of the ugly colourful kids areas or offensively loud mealtime madness that most of us associate with child friendly resorts. This one is still grown up, cool and very much able to please the well travelled adult.  But it is also forgiving of new parents (like myself). With thoughtfully pram friendly paths, nappies in the changing rooms, travel cots provided and just a generally relaxed attitude that put all the adults and children at ease. The resort is big, allowing for lots of room for children to play without irritating other guests. There are also lots of areas to sit comfortably in the shade with toddlers and babies. The season is also super long, allowing for sunbathing from May through to October.
We chose it for our first trip away with our baby and it was perfect. I cant recommend it enough for yours.
My trip was a press trip hosted by Six Senses.