---
A new statement on the Ubud scene. Bold and modern aesthetically but peaceful and calm atmospherically.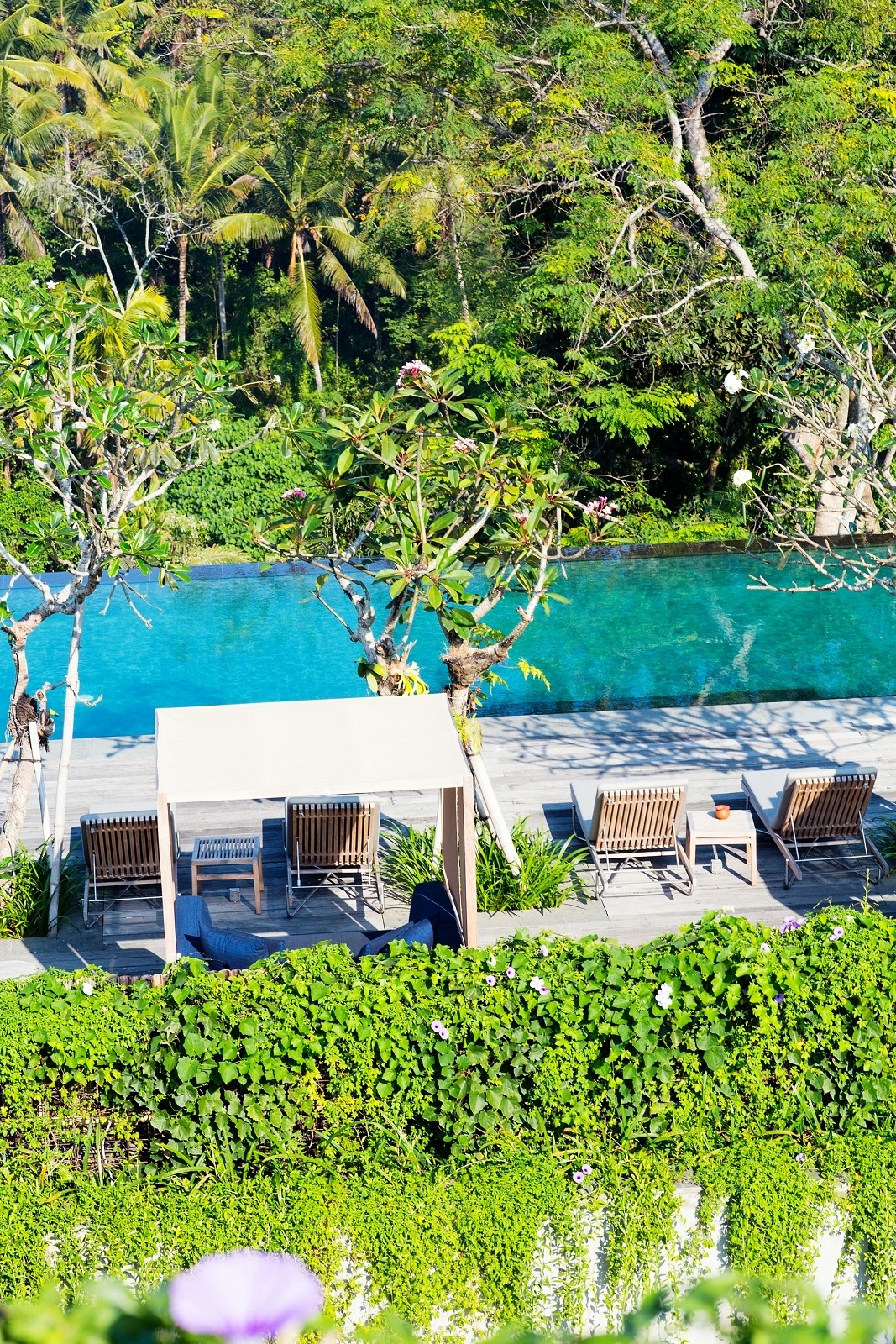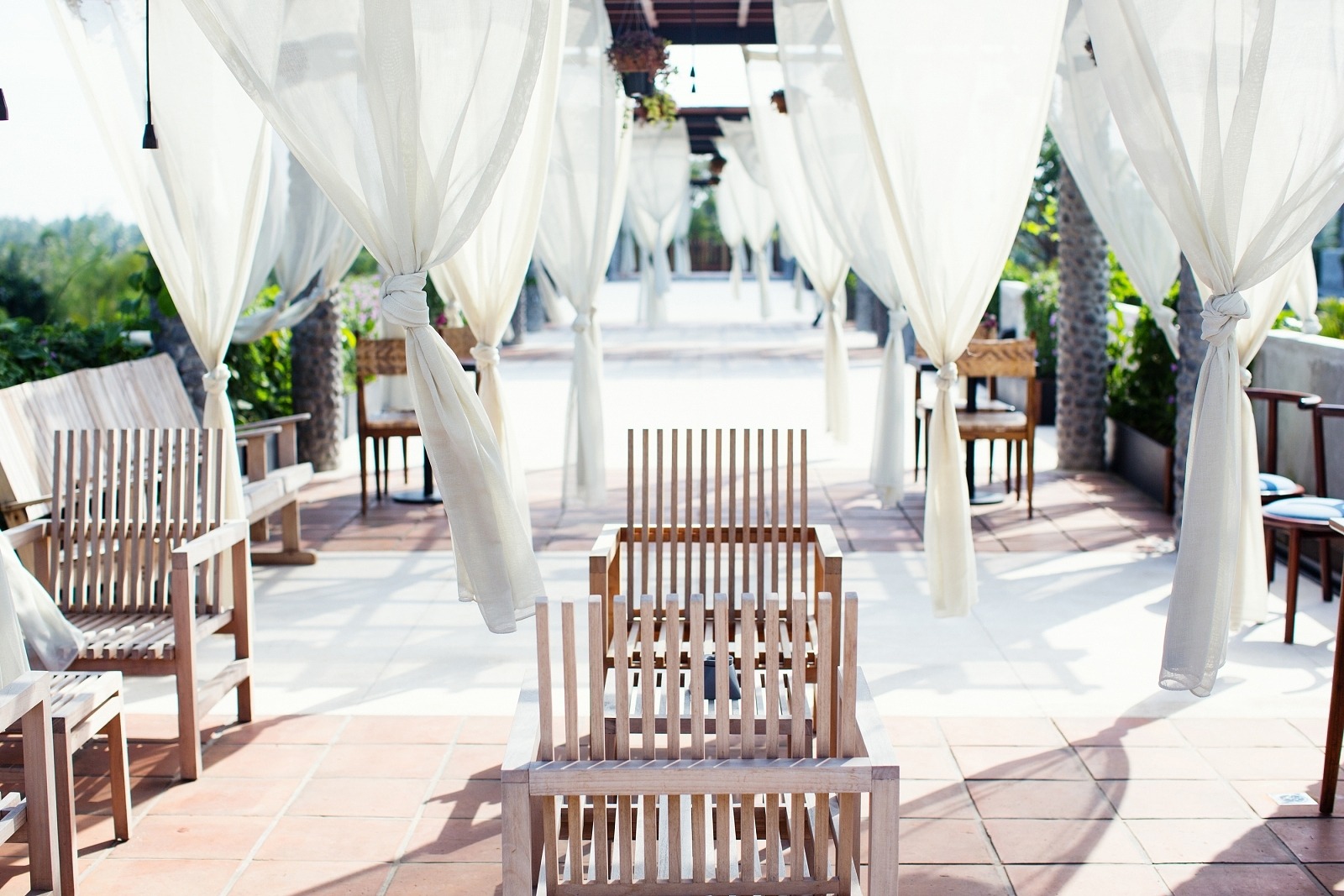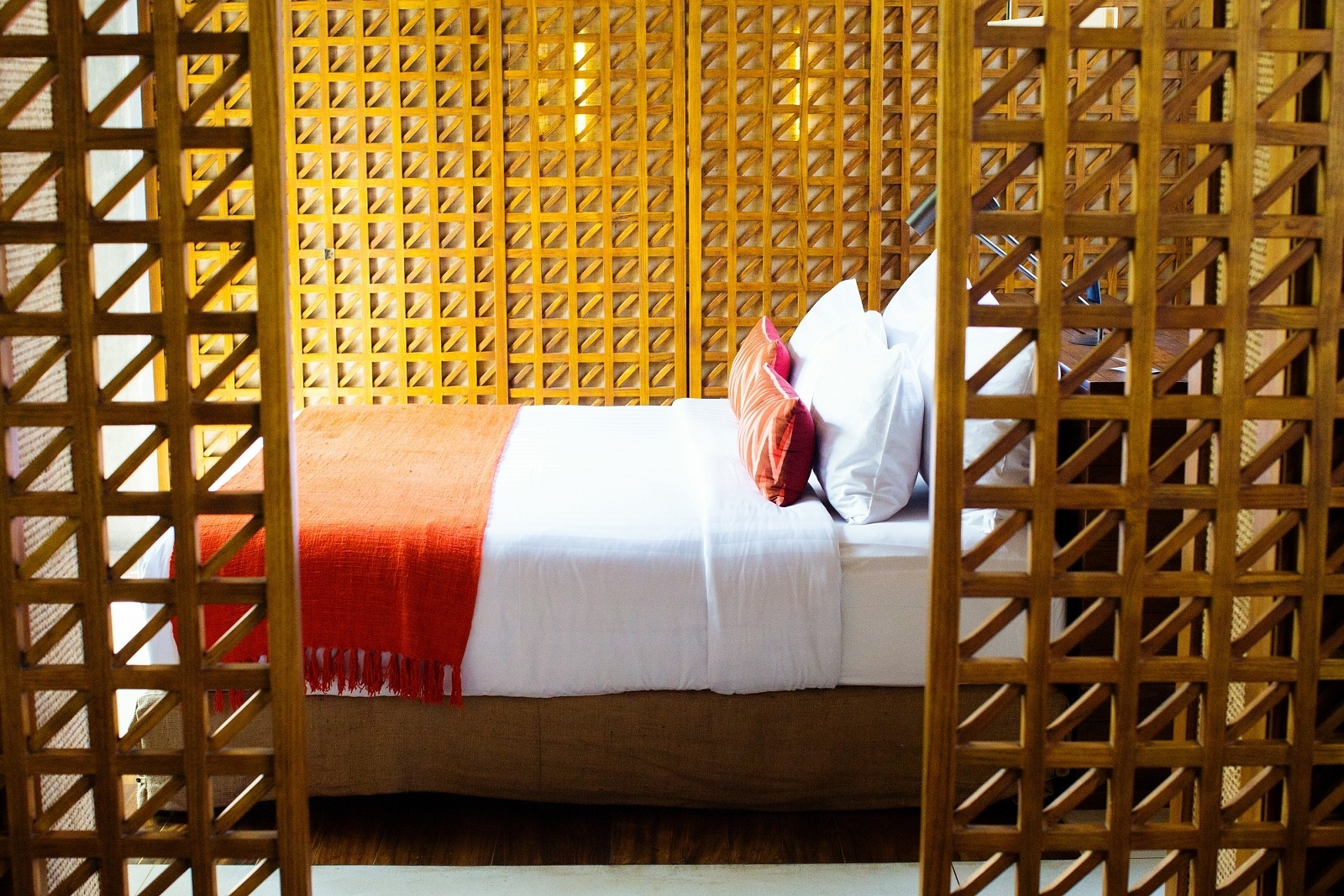 There is nothing better than staying in a brand new resort. Discovering somewhere that you know is completely fresh and vibrant makes a hotel seem even more exclusive and luxurious. Bisma Eight is a brand new experience in Bali's chic Ubud neighbourhood. Set down a ruff and ready track, which is lined with little cafes, hotels and rice paddy fields, you eventually come to this modernist design beacon. Bold polished concrete and brass greet you, giving you a suggestion of the aesthetic inside.
This hotel has a refreshingly current take on hotel design. With the atmosphere of a New York City loft and the design touches of Copenhagen's laid back cool, Bisma Eight reminds you that not all resorts require white linen to be cool. Accented in orange, blue and the lush green surroundings, you feel nestled away in this peaceful oasis.
The hotel restaurant, Copper Kitchen, is incredibly cool, and offers an international take on asian flavours. Beautifully presented and well worth a trip even if you aren't staying with them. Breakfast and dinner on the roof terrace is a real treat, where you have views across the property, central courtyard garden, infinity pool, jungle and the rice paddy fields, enough to entertain the most discerning diner.
Although for me the real highlight is the pool. One of the best designs I have seen in years. This infinity pool finishes with a vista of jungle and sky. The pool menu is delicious, I was addicted to these cucumber juices and cauliflower croquettes. It was ridiculous easy to watch hours drift away across the water.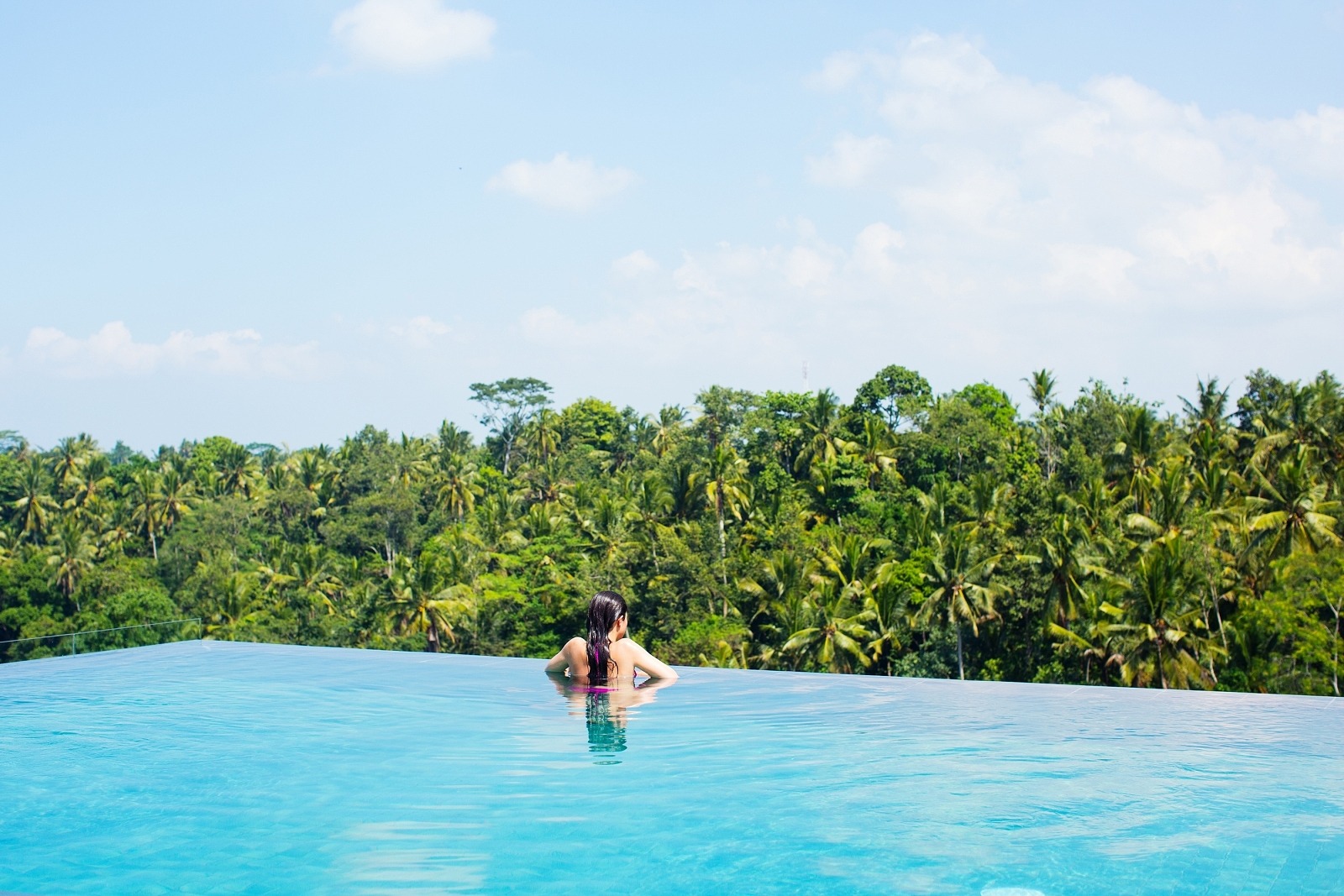 Brass and copper hardware around the hotel, as well as great interior design details make this hotel so exceptional. I found myself constantly seeing new corners of interest and admiring little areas. Although the Hotel was full when I stayed I only saw about four other couples. It's remarkably well designed to offer privacy and discretion. I also wanted to add a thank you to the wonderful Luxe Nomad for arranging my stay. Why not book your stay now?