---
With a slight smokey and spicy note this dish has a bit more punch than your average tomato salad. My family often makes it or a variation on the theme to accompany steak and chips. However it works just as well as a side to BBQ or a selection of Vegetarian dishes.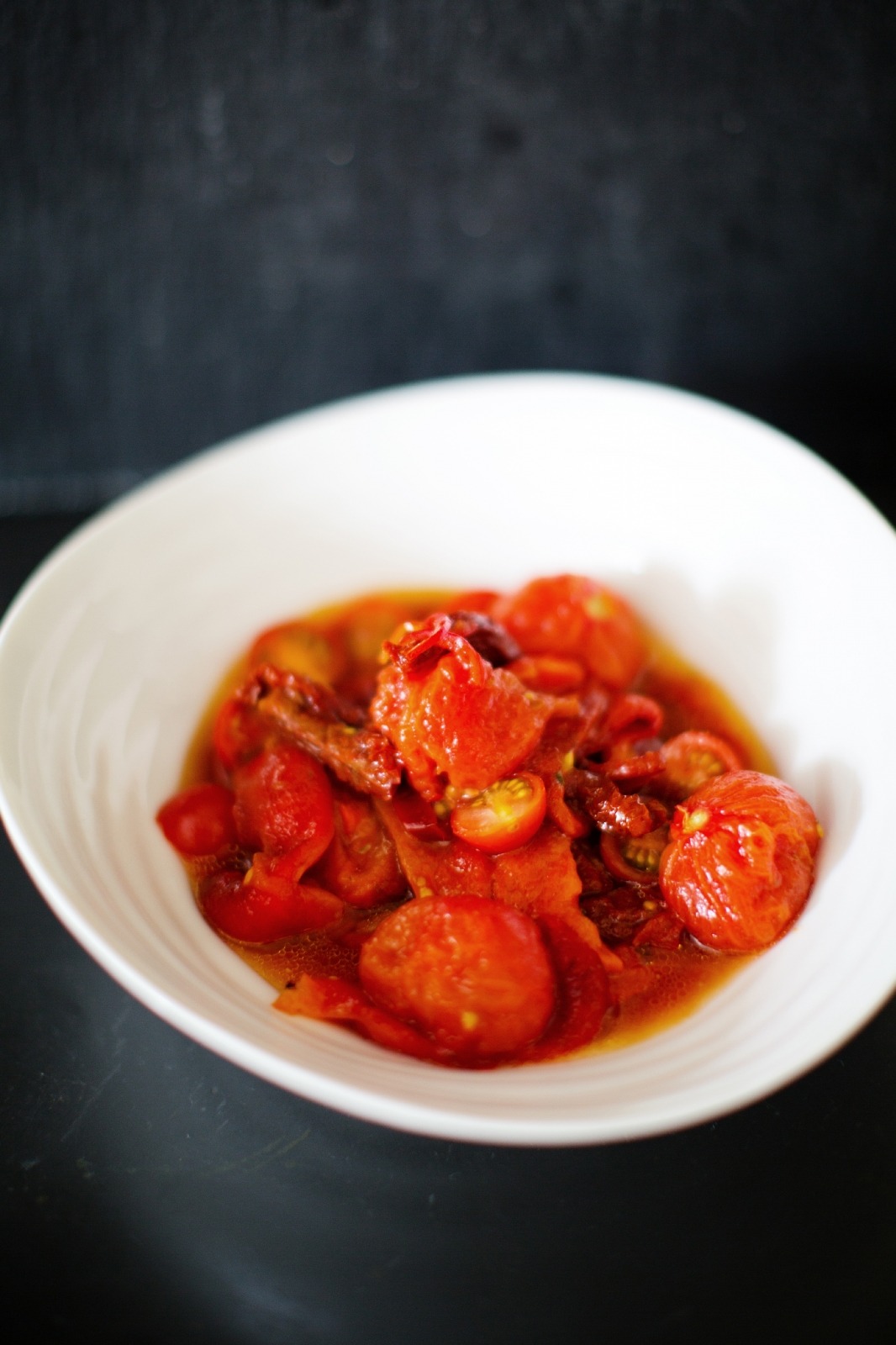 6 large Red Peppers
1 medium Chilli
8 Pepper Dew Peppers
680g Tomatoes
10 large Sun Dried Tomatoes
⅓ cup Sun Dried Tomato Oil
2 Tbsp White Balsamic Vinegar
Salt and Pepper




To make the Salad
Finely slice the Chilli and Pepper Dew Peppers and add to a bowl.
Either under the grill, over a hob flame or on a BBQ; burn the skin of the peppers. Then allow to cool.
Once at a handleable temperature peel the black skin off, remove the stalk and seeds and cut into eighths. Add to the bowl (don't wash them out you want to retain as much of the natural juices as possible).
Use a third of the tomatoes and cut them in half, add them to the mix.
Taking the remaining two thirds of Tomatoes, place them in a oven dish with a little olive oil and salt and pepper and grill until the skins are starting to char. Allow to cool enough to touch and then pop them out of their skins and add them to bowl too.
Slice the Sundried Tomatoes in half and add them too.
Take the Oil from the Sundried Tomato jar and mix it with the White Balsamic Vinegar and add to the bowl.
Mix the salad well with your hands so as not to break the flesh up.
Serve straight away or keep in the fridge over night to allow the flavours to exaggerate.