---
This is another great recipe base. It can be used as it is to make a wonderful pasta sauce or you can add meatballs to it.  It can also be used as a soup if you add 1 cup of Stock (chicken or Vegetable) to it. If you prefer a bit more spice in your life… add 1 tsp Chill Powder, a sprinkle of Tabasco Sauce, a few finely chopped Pepperdew Peppers and 2 tsp Worcestershire Sauce.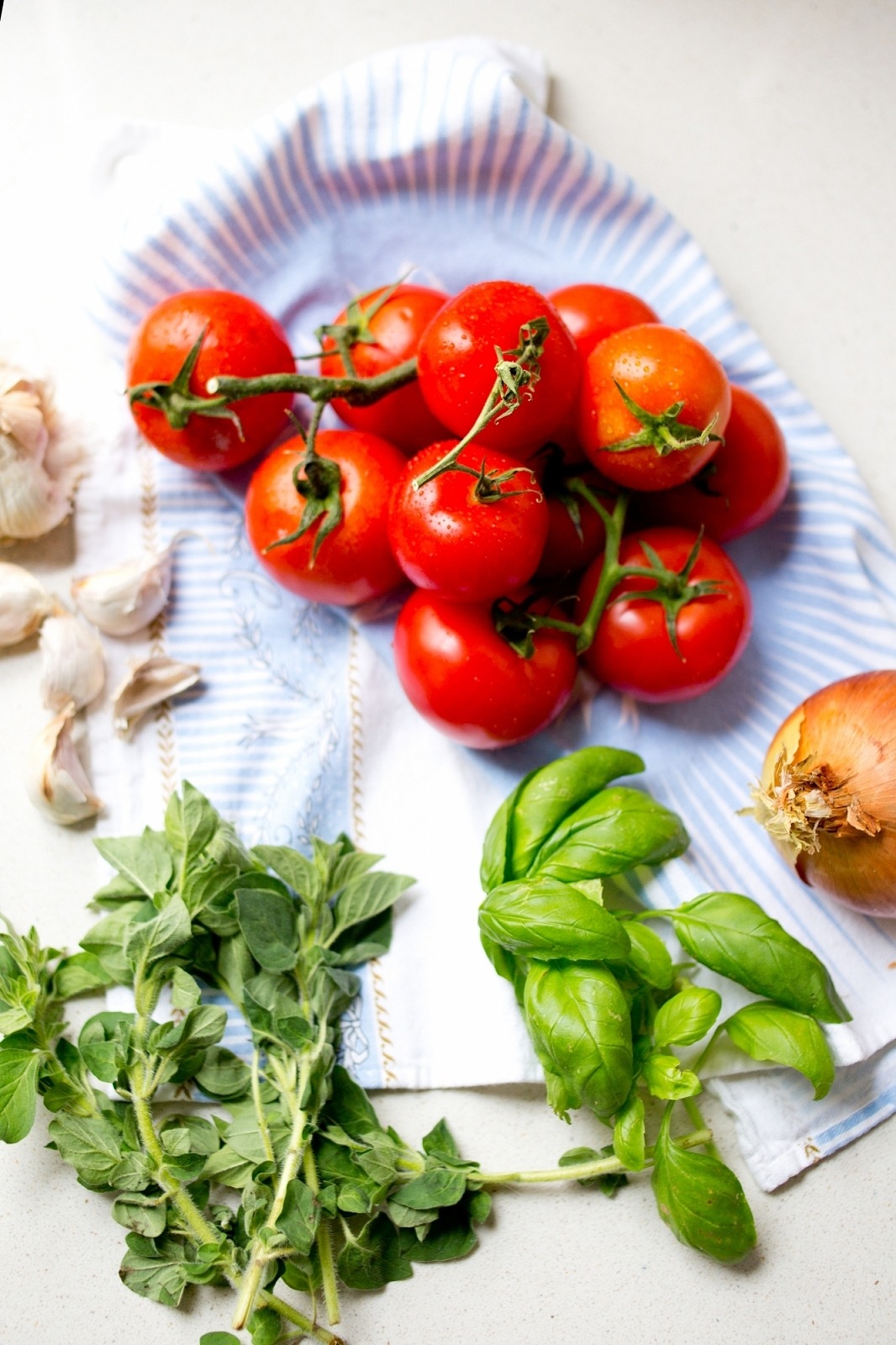 Print
12 ripe Tomatoes
2 stalks of Oregano
Olive oil
Celery Salt
Pepper
½ a large Onion (finely chopped)
4 cloves of Garlic (roast works well here)
1 tbsp Tomato Ketchup
1 tsp Smoked Paprika
1 tbsp Tomato Puree
1  tsp Cayenne Pepper
1 Cup White Wine (or whatever you have knocking about)

Half or quarter the tomatoes and place them in t roasting dish. sprinkle the oregano around and then season with the olive oil, salt and pepper.
Roast at 180ºC for 30mins.
Remove from the oven and place through a food mill (or if you don't have one, remove the skins with tongs and blitz it in a food processor till smooth with a few chunks).
Heat a pan on a very low flame and soften the onions and garlic, until they are almost clear looking and very soft. Add these to your tomato sauce and all the spices and wine.
Bring this to the boil and then simmer for 15 mins (if you have very wet tomatoes you may need to do this for longer so that the mixture can reduce).