---
Wedges are a firm favourite in most families, but to get them cooked can easily take a hour. Last summer I worked out a solution to this, by microwaving the raw potatoes before you bake them, you cook the core, allowing the bake time to be much shorter. I found that they were always ready by the time I had finished making the salad they were to accompany.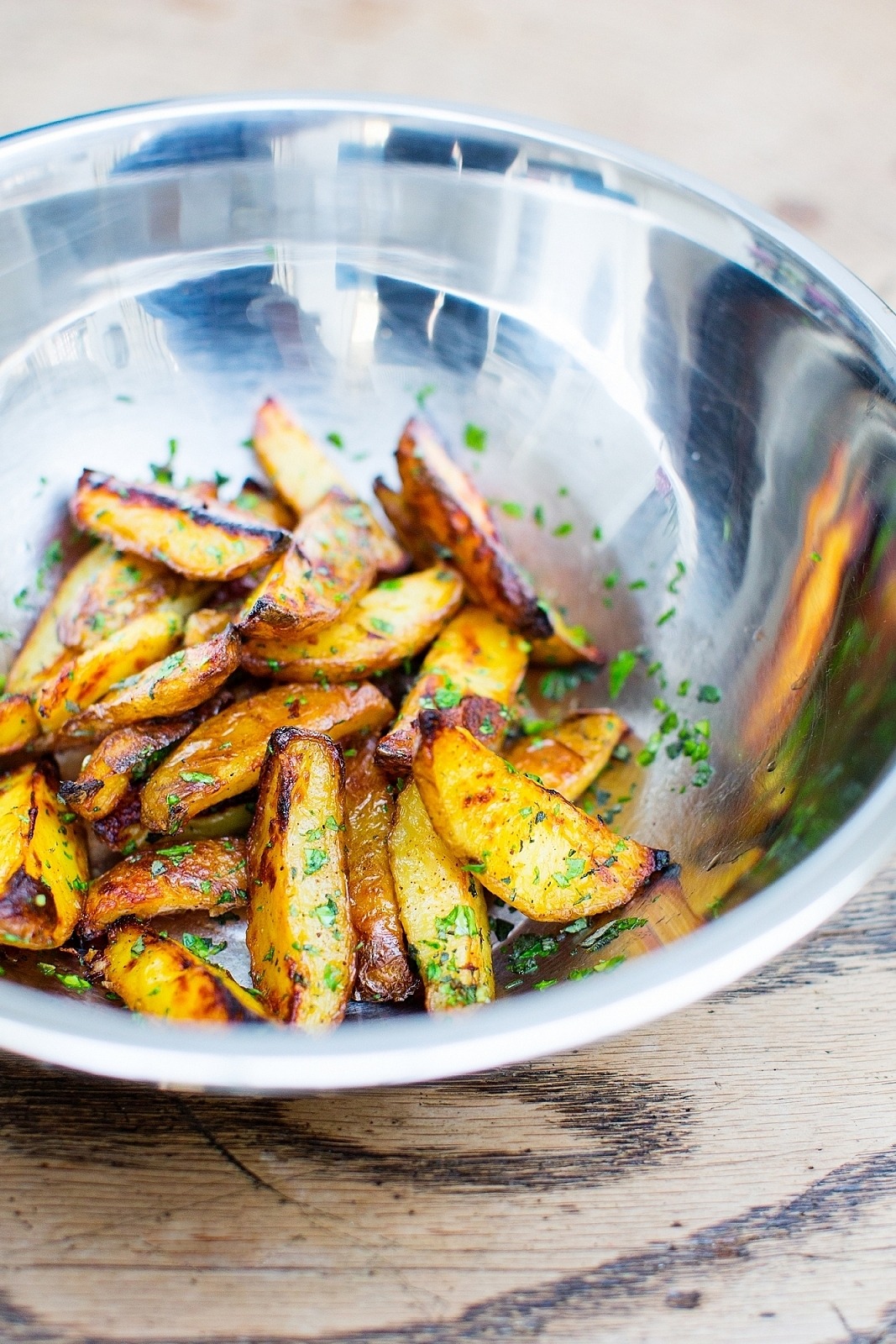 Serves 4
12 Medium Rooster Potatoes (3 per person)
2 Tbsp Olive Oil
1 tsp Paprika
Salt and Pepper
2 Tbsp Chopped Herbs (Parsley, Coriander, Dill, Chives)

Prepping Potatoes
Preheat your oven to 250°C.
Wash your potatoes and then place them in a microwave safe dish.
On medium power, microwave the potatoes for 10mins.
Remove from the microwave and using tongs to handle them (they will be very hot inside), place them on a chopping board and cut them with skin into eigths.
Place the wedges into a baking tray and coat with the Olive Oil, then sprinkle on the Pepper, Salt and Paprika.
Carefully toss the potatoes in the seasoning (trying not to break them up!).
Place in the oven for 20mins.
Meanwhile chop your herbs, ready to cover the finished wedges.




Halfway
After 10mins of baking, remove the potatoes and then turn them all over to make sure that they crisp on every side. Return them to the oven of the final 10 mins. For a really crisp finish, you can also put the grill on now.






These wedges are great on their own but you can also pair them as a side to so many dishes. Here I served them with my Flatbread Pizzas but I also love them alone with my Truffle Mayo or Guacamole.