Serves 4
500g New Potatoes
3 Sprigs of Mint
250g Streaky Smoked Bacon
1 Tbsp Salted Butter
2 Tbsp Cloudy Honey
1 Tbsp of Wholegrain Mustard
1 tsp English Mustard
4 Tbsp Chopped Chives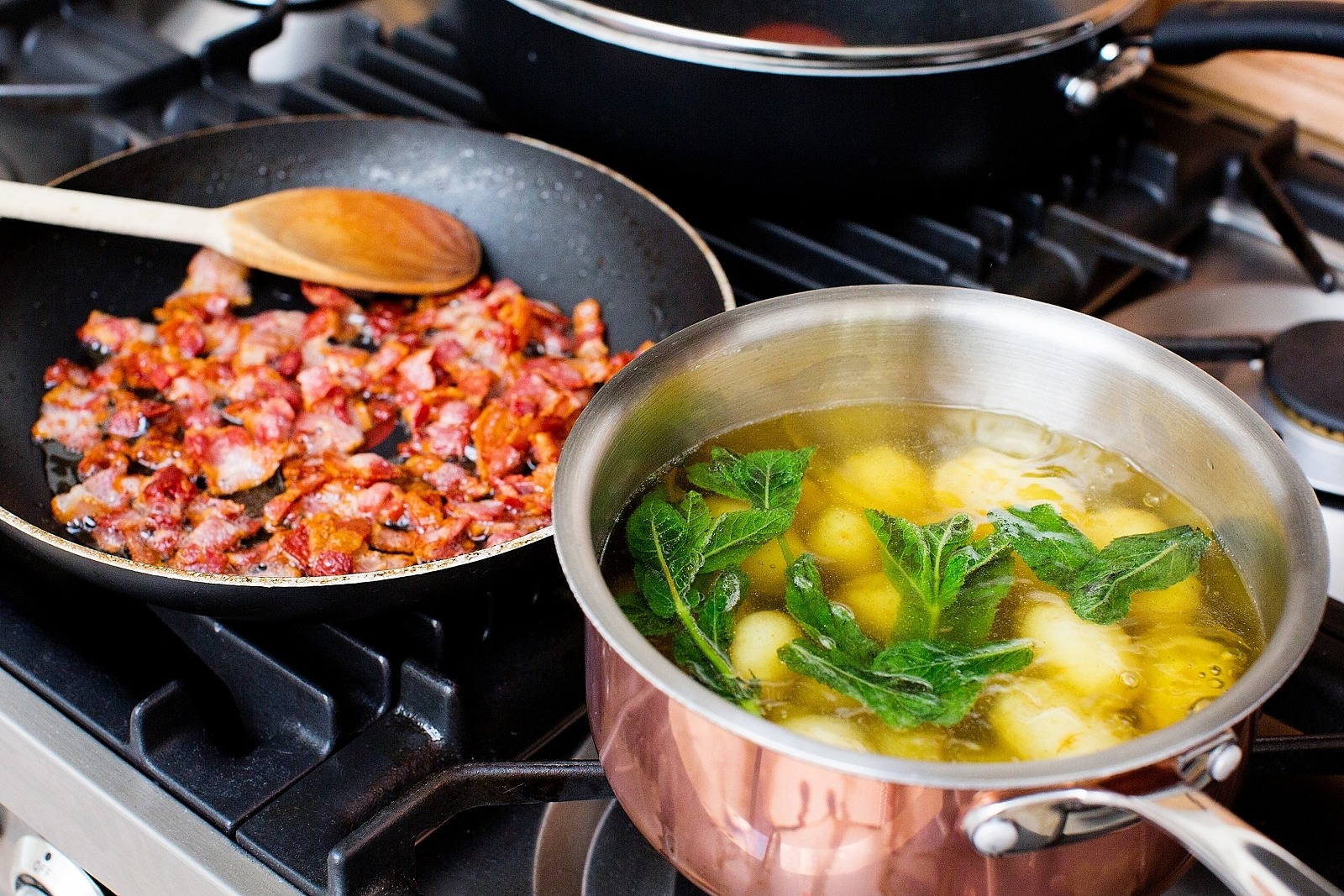 Over a medium flame, place a pan of salted water and bring to the boil.
Add the New Potatoes and Mint and gently boil until tender and cooked.
Slice the Bacon into lardons and fry until crisp.
Assemble the dressing; Mix the Honey, Mustards, Butter and Salt and Pepper in a bowl till combined.
Remove the Potatoes from the heat and drain the water, discard the Mint and place them in a serving bowl.
Stir through the dressing until coated and glossy and finish with the Crispy Bacon and Chives.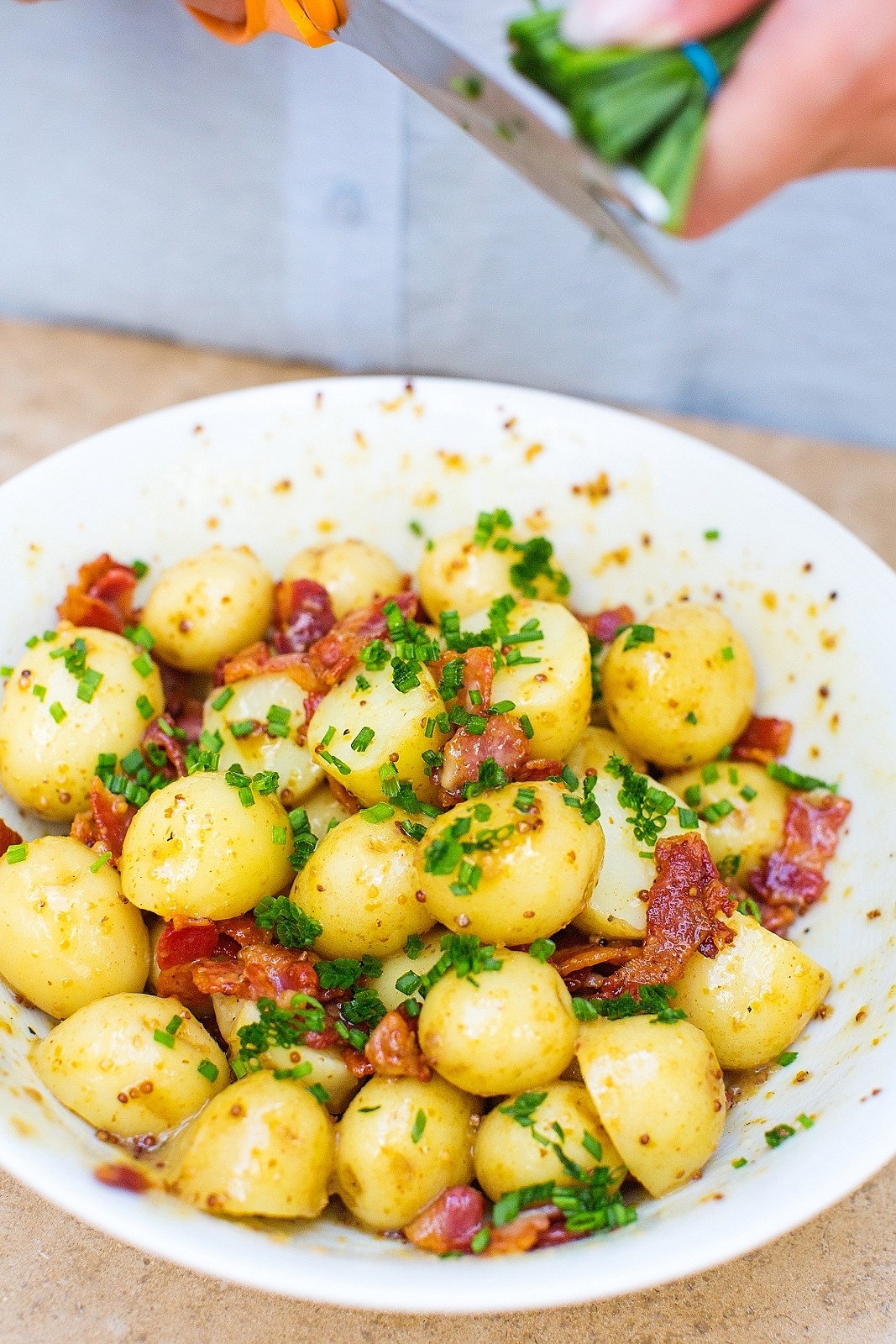 This recipe is delicious in the summer or winter. Enjoy it hot or cold. It works wonderfully as a picnic dish. If you're preparing this for a vegetarian it's just as tasty without the Bacon.