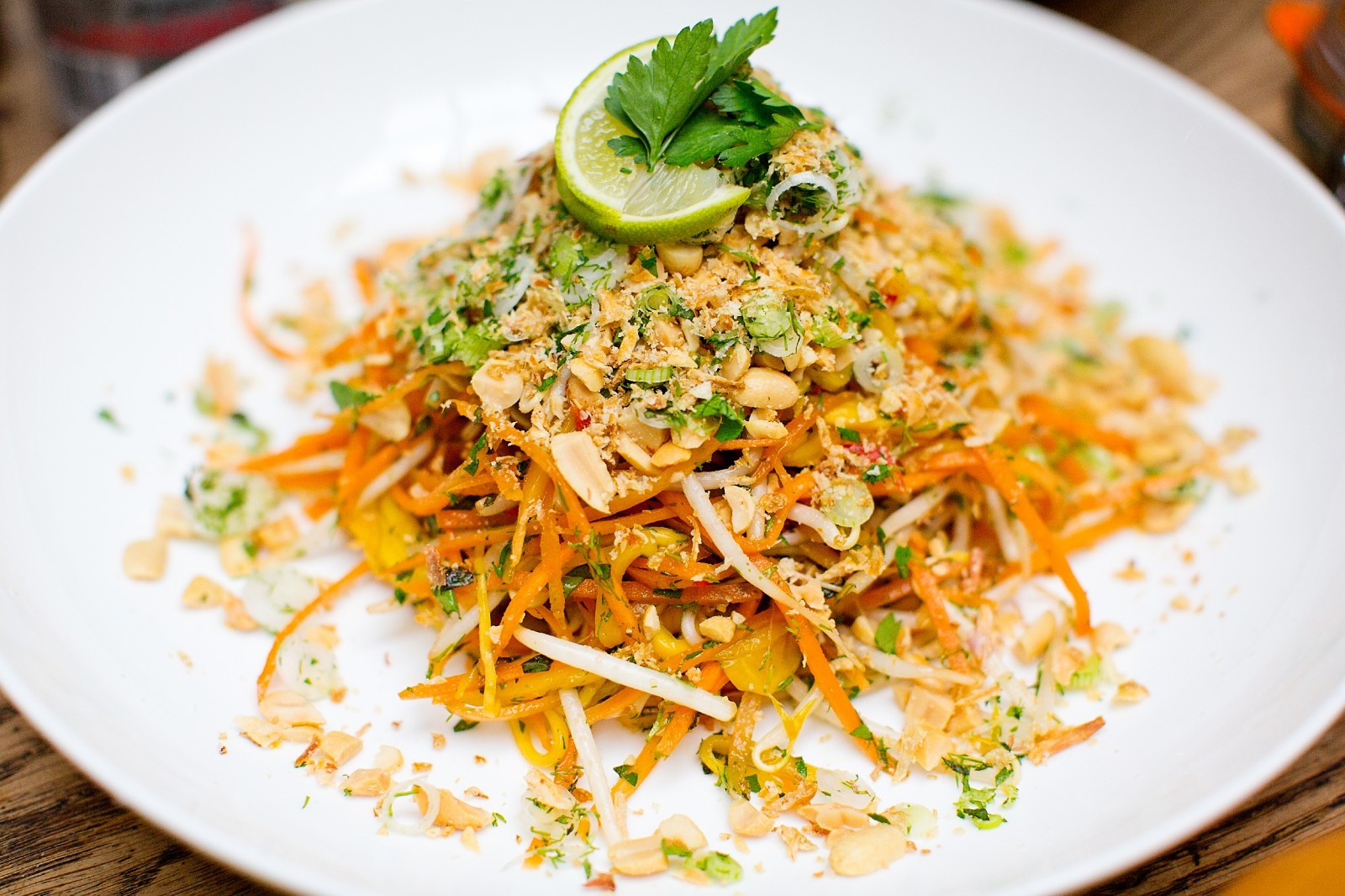 ---
This salad smells amazing as you make it. By the time you plate it up your diners will be pounding the table! You can also add shredded chicken and/or shrimp to this if  you like.
For the Dressing
1 tsp Garlic oil
2 tbsp Sesame oil
1 tsp Dark Soya Sauce
½ tsp Fish Sauce
1 tsp Palm Sugar
½ a Lime Juice and Zest
Shredded Asian Salad
Half a Mango
2 large Carrots
Cup of Bean Sprouts
⅔ cup Peanuts
⅓ cup Herbs (Dill, Coriander, Parsley, Mint – but add in what you have)
1/4 cup Spring Onions
½ Red Chilli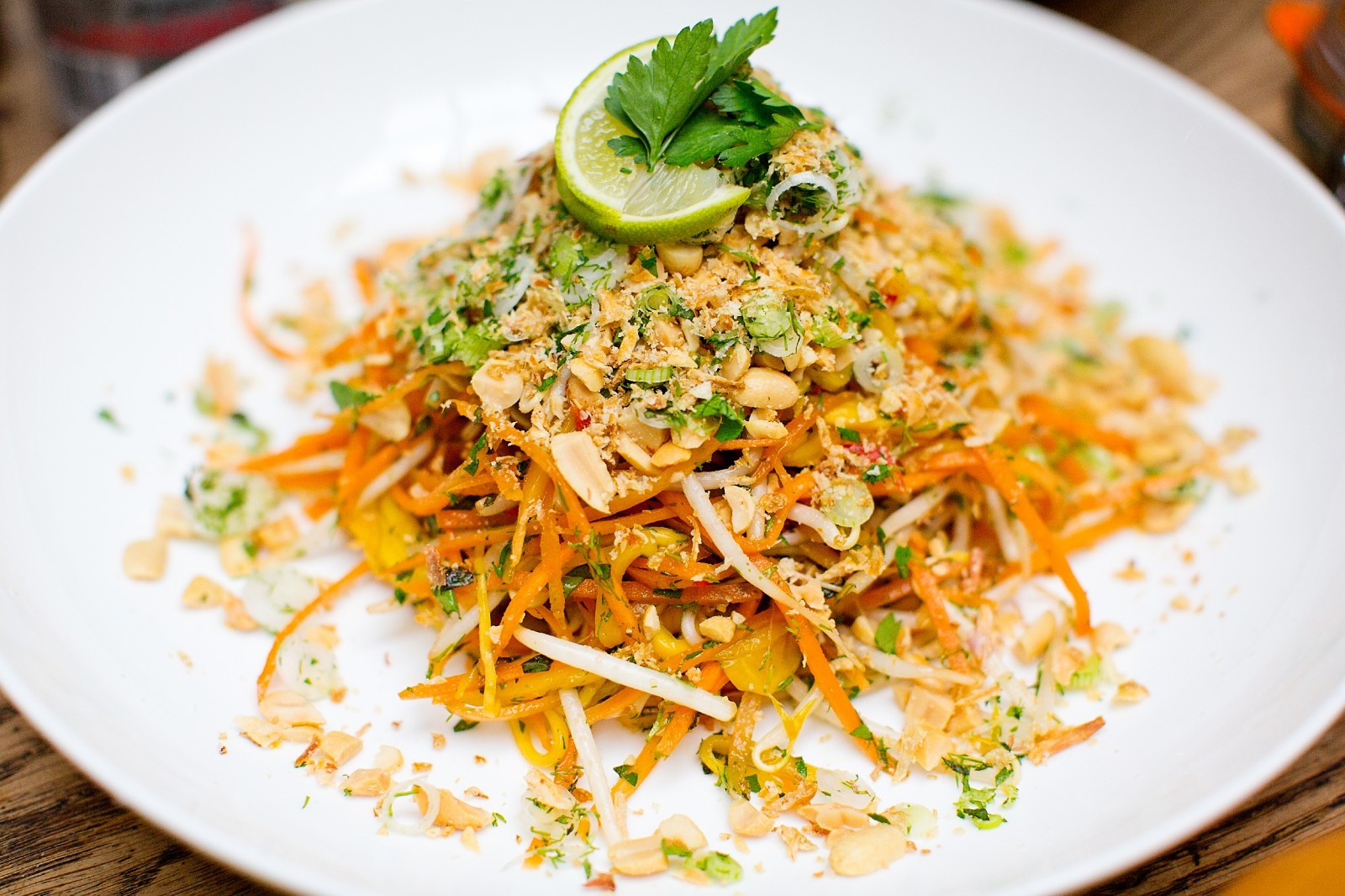 For the Salad
 Take a large bowl and place the Bean Sprouts inside.
Peel the outside of the Mango and Carrots, then use a Julienne Peeler to prep both, (if your mango is too soft do this with a sharp knife instead). Add to the Bean Sprouts bowl.
Cut a Chilli lengthways in half and remove the seeds. Finley slice and add to the bowl.
Finely chop the Herbs together. Then do the same to the Peanuts.



For the Dressing
Make the Dressing in a separate bowl by mixing all the ingredients together.
Pour the dressing over the salad and mix thoroughly with tongs. Add the herbs and mix again.









To Serve
Serve on a large dish with the peanuts and lime slices on the top.