---
These are my favourite once a month products for your body, hair and skin. I use these products a couple of times a month when I need a boost. They are my beauty saviours!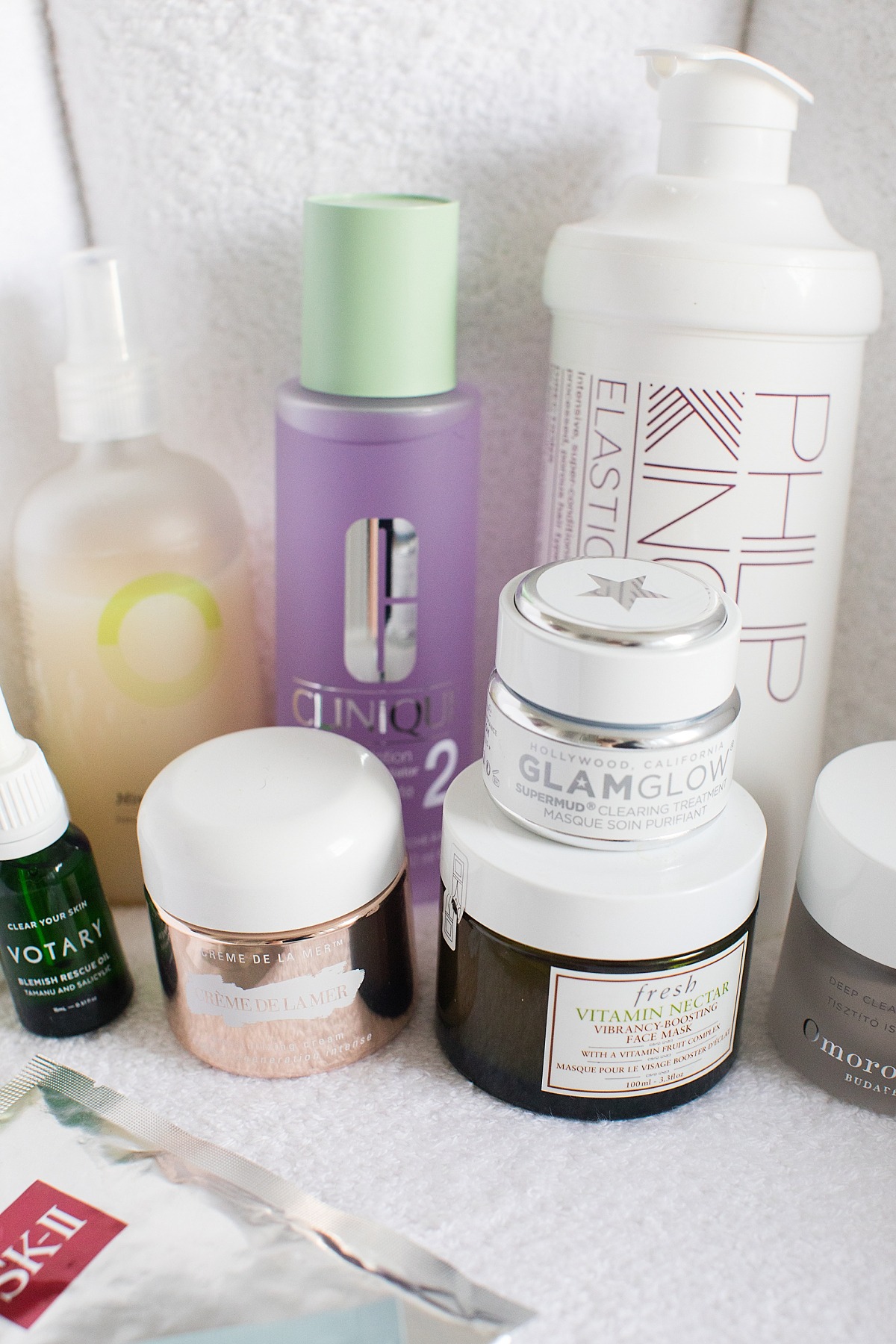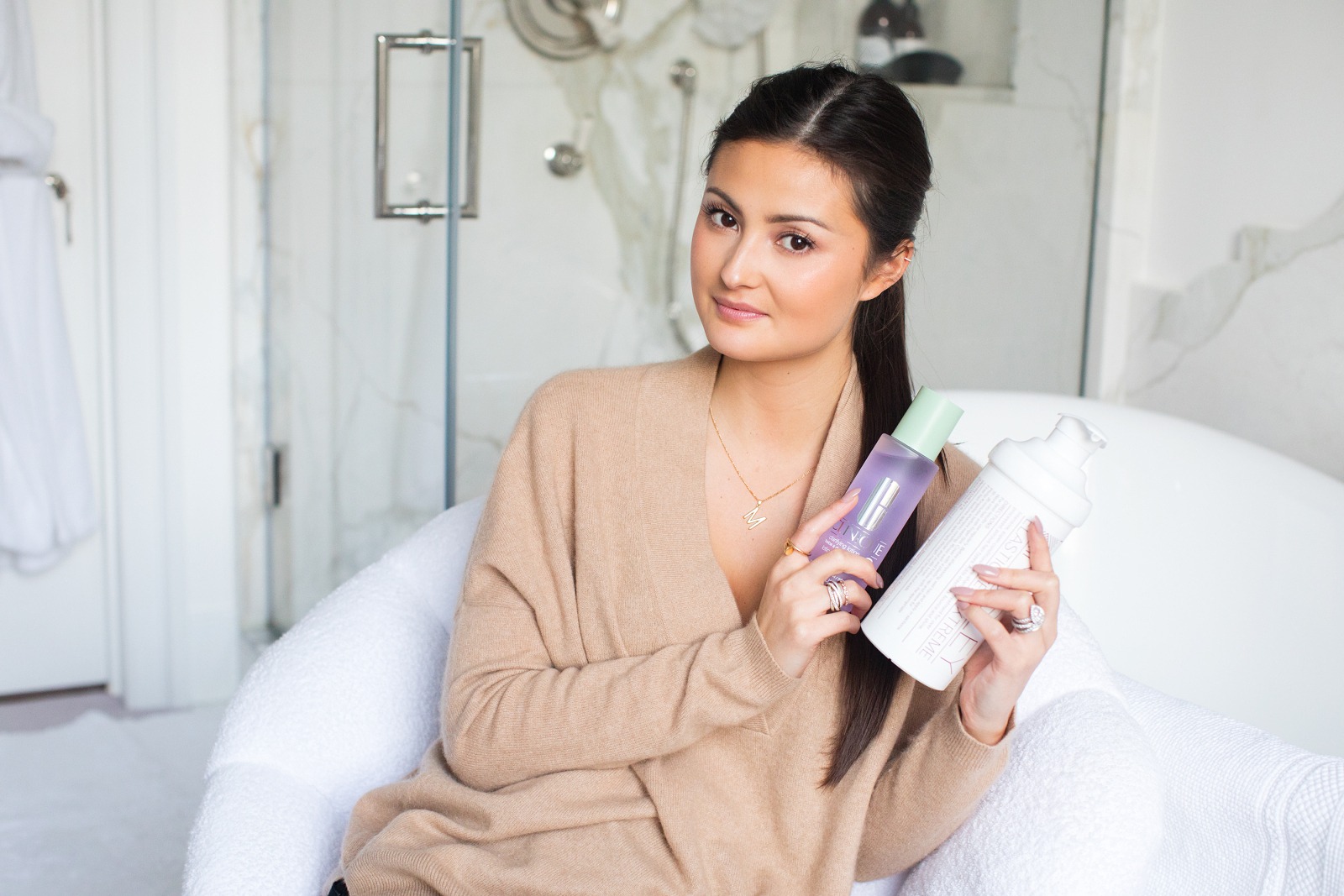 Skincare Cleansing and Resurfacing Treatments
Some of these products I have been using since I was a teenager, others are recent discoveries. They are all effective! You could use only the Clinique or Pixi Glow Tonic, or just the Omorovicza or GlamGlow masks. I love them all but I'm lucky enough to have them all. Have a listen to my review in the video and see which one suits your skin issues best.
Clinique Clarifying Lotion 2
UK and  USA
Pixi Glow Tonic c/o
UK and USA
Votary Blemish Oil c/o
UK
Omorovicza Cleansing Mask c/o
UK and USA

Skincare Vitamin Boosting Masks
I have only been using sheet masks for a couple of years but I have found them incredibly valuable when traveling. Previously my skin was so dry after a flight. I find using them over the weekend and during travel makes my skin dramatically happier.
SK-II Sheet Mask c/o
UK and USA
Elemis Collagen Eye Masks c/o
UK and USA

Skincare Hydration
For me La Mer is really the king of luxury hydration. Although it can be so rich that it's too rich for everyday. I find these products can recover your skin when nothing else can, but they can also bring on breakouts if I use them too much. So I use them when needed – which also means that they last longer (giving you more for your money!).
Creme de la Mer Cream
UK and USA