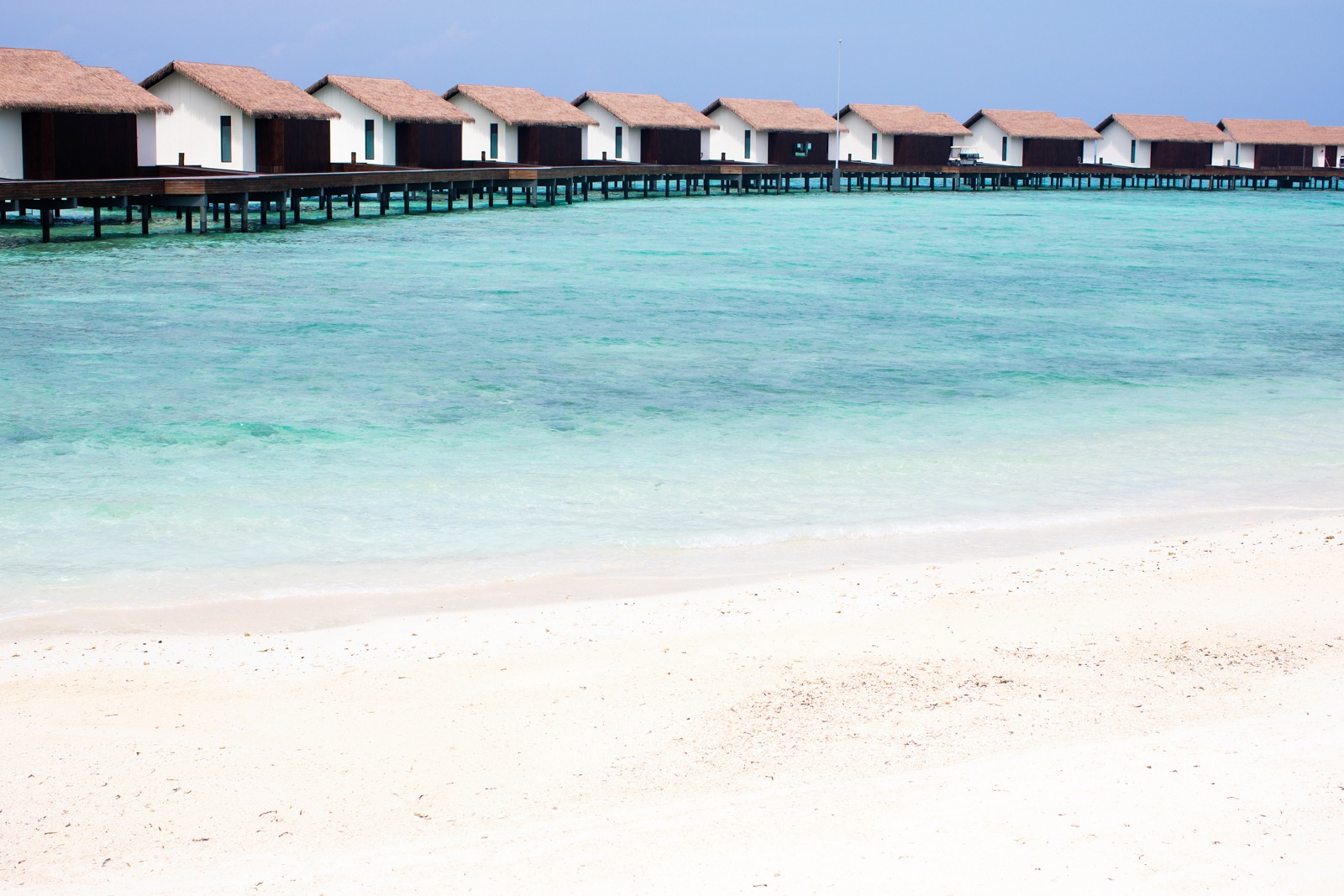 ---
My review of this Christmas paradise.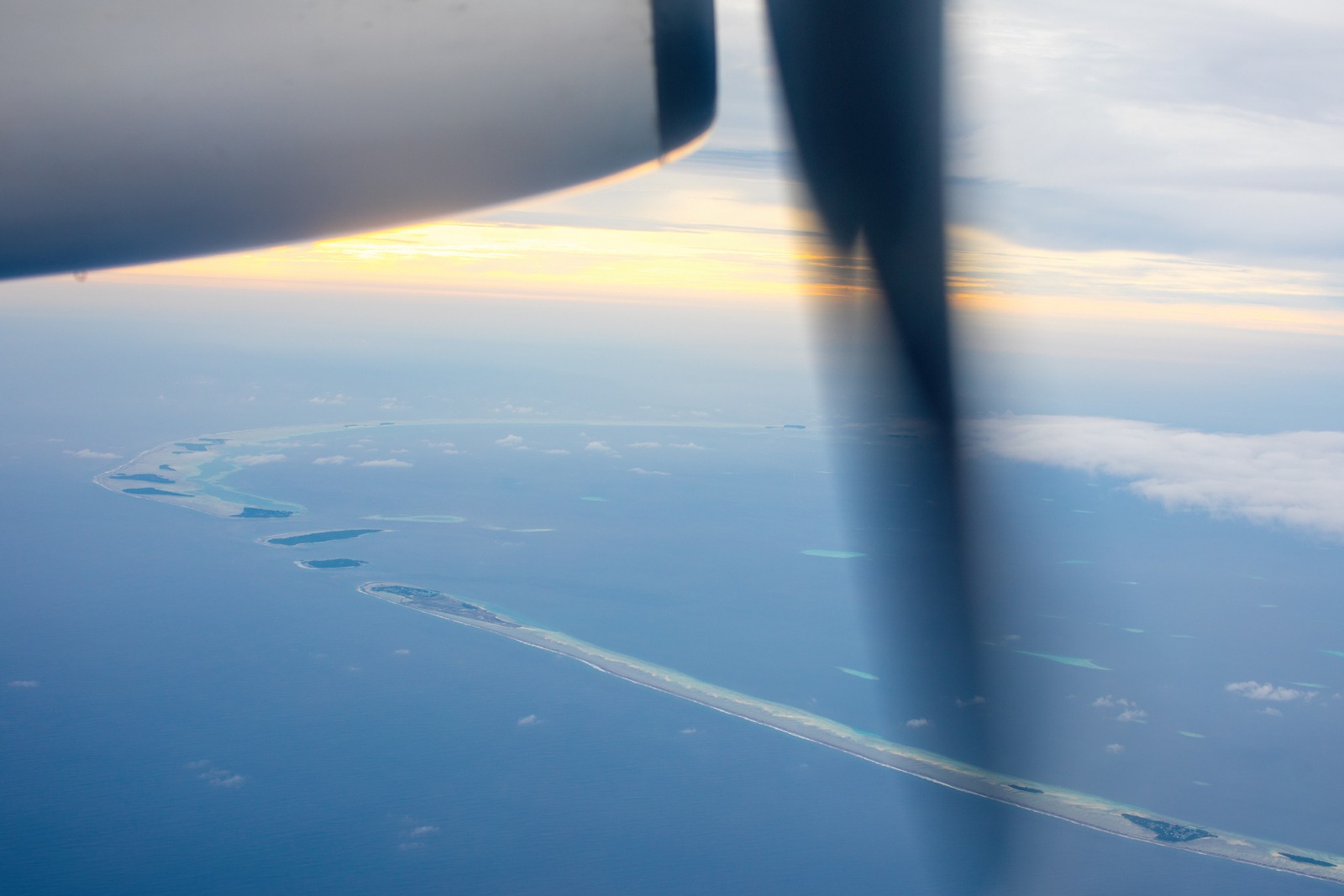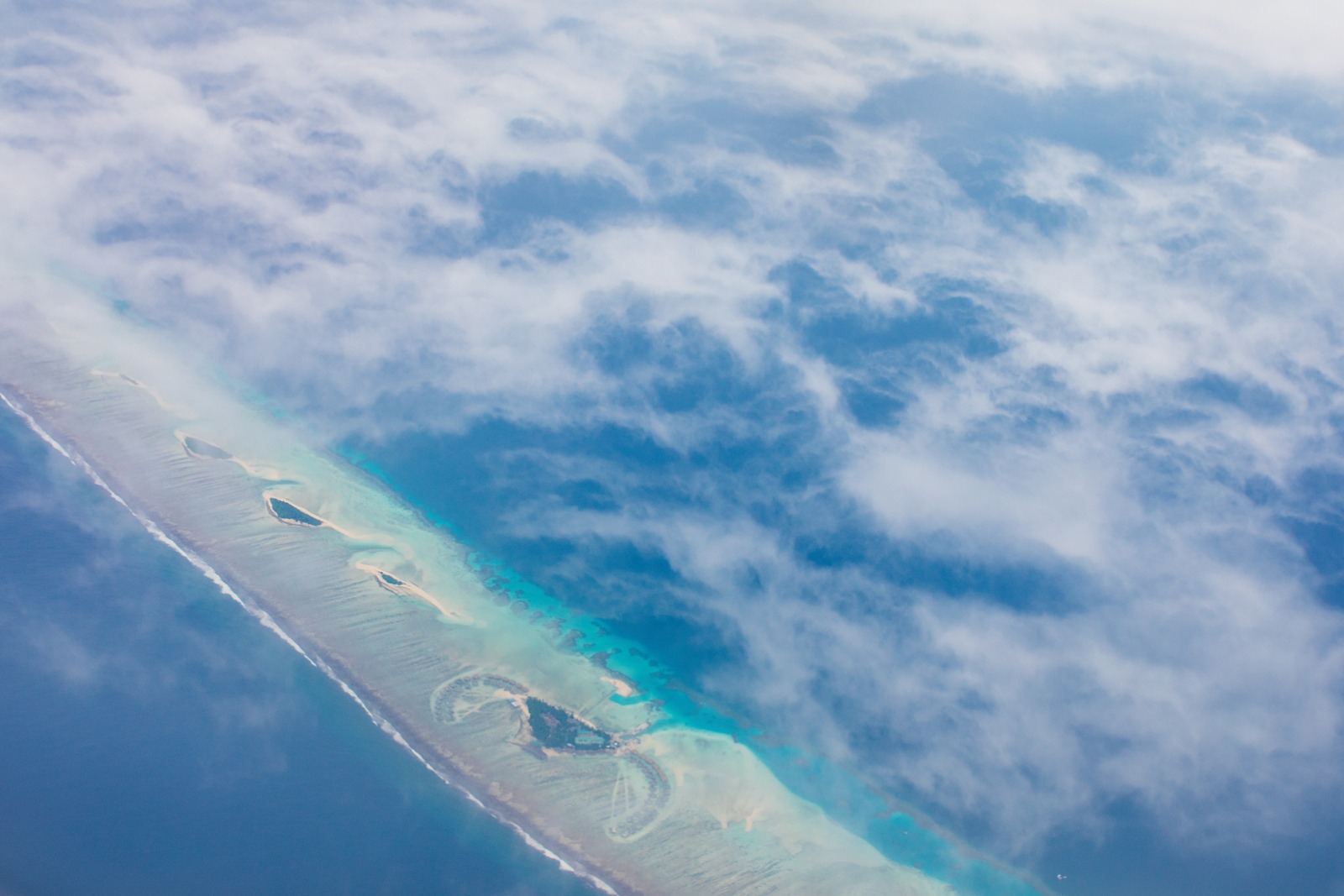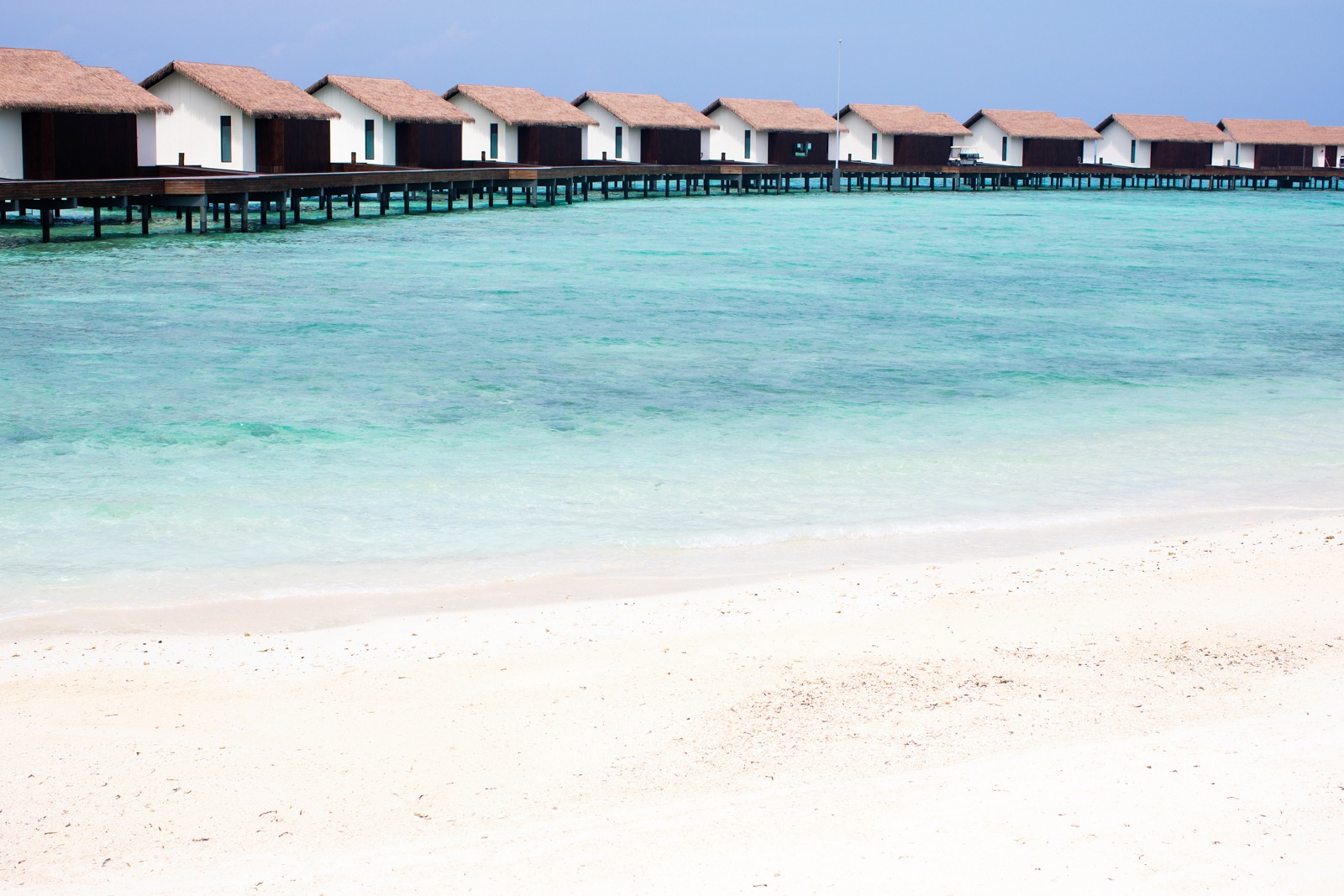 This Christmas was the first year that Matthew have ever spent together. After getting married this summer we didn't want to have to start choosing who's family to go to, so we decided to have a year off to ourselves in the Maldives. The Residence Maldives has the same light and cheery atmosphere of it's sister in Zanzibar (see my review). The staff are charming, always starting conversations, and nothing is too much. Every walk through the island is broken with heart felt greetings from staff members who raise their hand to their chest and nod the most polite and sincere greetings. This gives the island a lovely feeling of safety and warmth – essential for any resort relaxation. The island is small and can easily be walked around (at a slow shell collecting pace) within an hour. The beach wraps the whole way around, although bridges and stone groins break it up. The house reef is one of the best I have found on any island in the Maldives, and for me is the main selling point of the resort. Ascending the steps of your water villa you (which are vastly superior to the beach villas because of the rocks on the shoreline in front of the beach villas) you are instantly able to see many fish, we saw a reef shark only meters from ours. Matthew went for a scuba dive and saw loads of Turtles too.
The gardens on the island are beautifully maintained and not a leaf is out of place by 10am everyday. Making it as enjoyable to walk though the island as along the shore. We really loved eating breakfast on our terrace every morning, (although the breakfast buffet is lovely) the joy of eating in privacy in our dressing gowns in front of an uninterrupted view of the sea was too much to resist. The room service breakfast was also particularly good.
Like Zanzibar, the resort was also great for families. The kids club is easy to access and they did fun things everyday. They also went to huge lengths to make the island festive over Christmas, with coloured lights and decorations. It was a genuinely upbeat fun atmosphere over the holidays.
A huge thank you to the team at The Residence for hosting us again. You can book your trip here.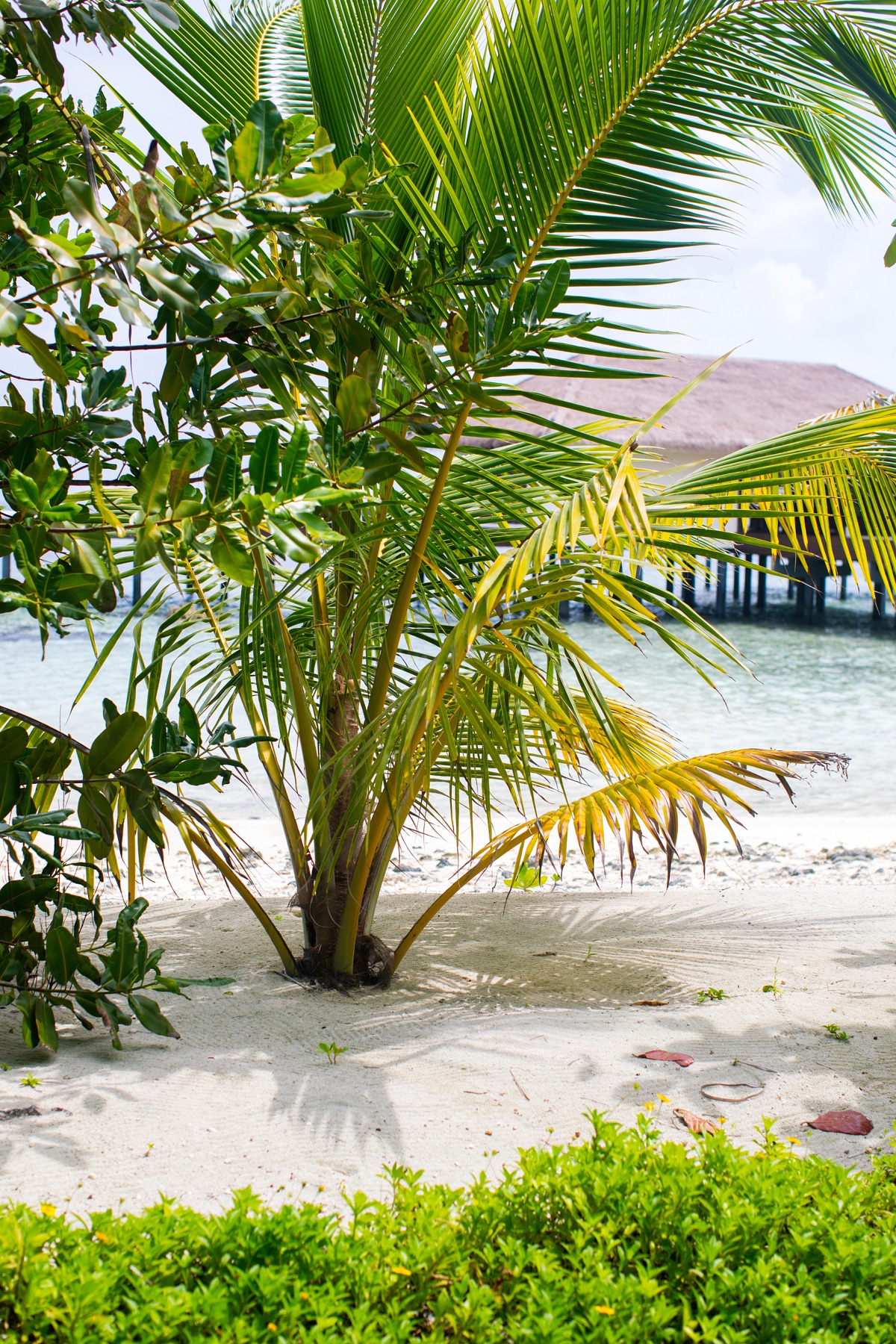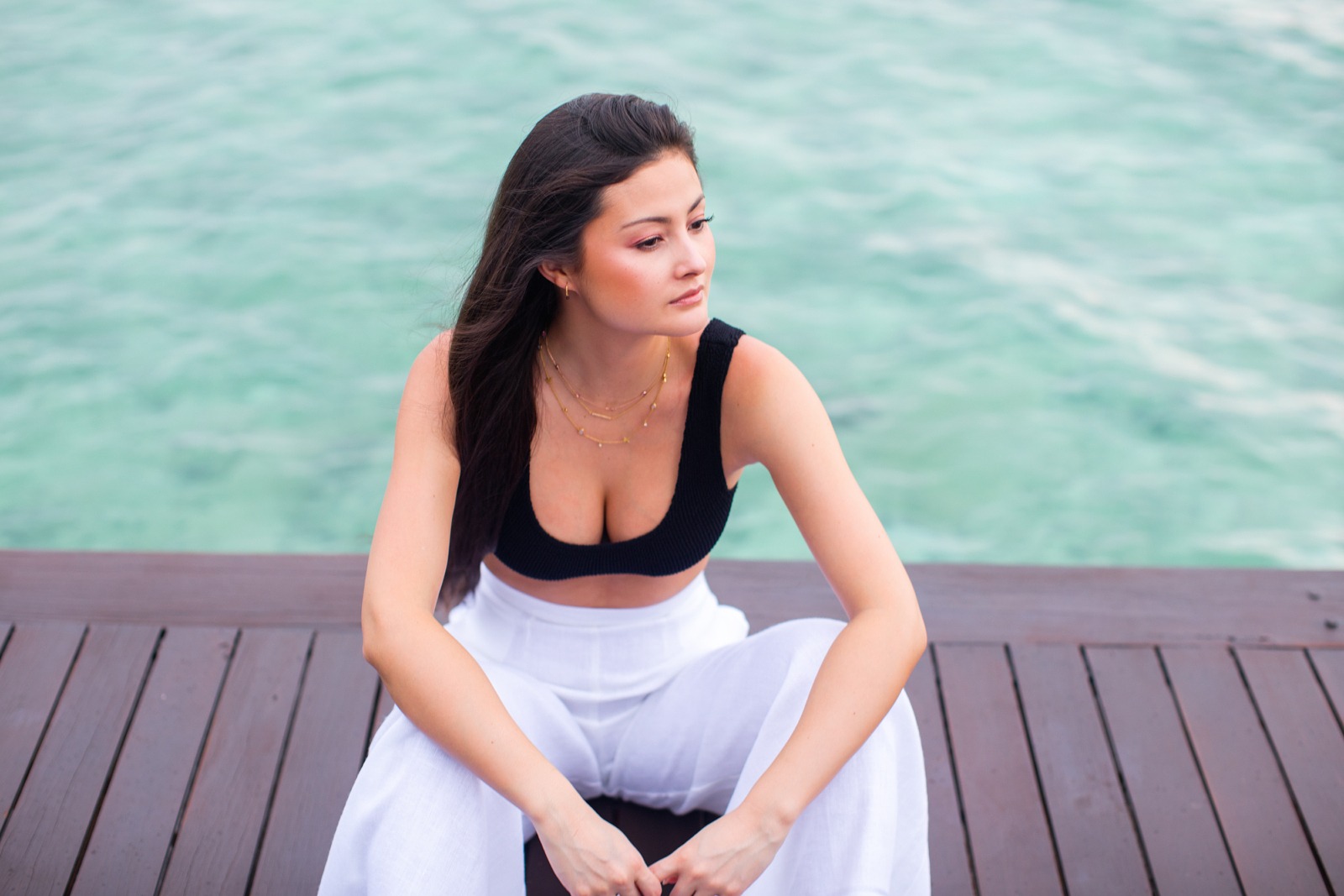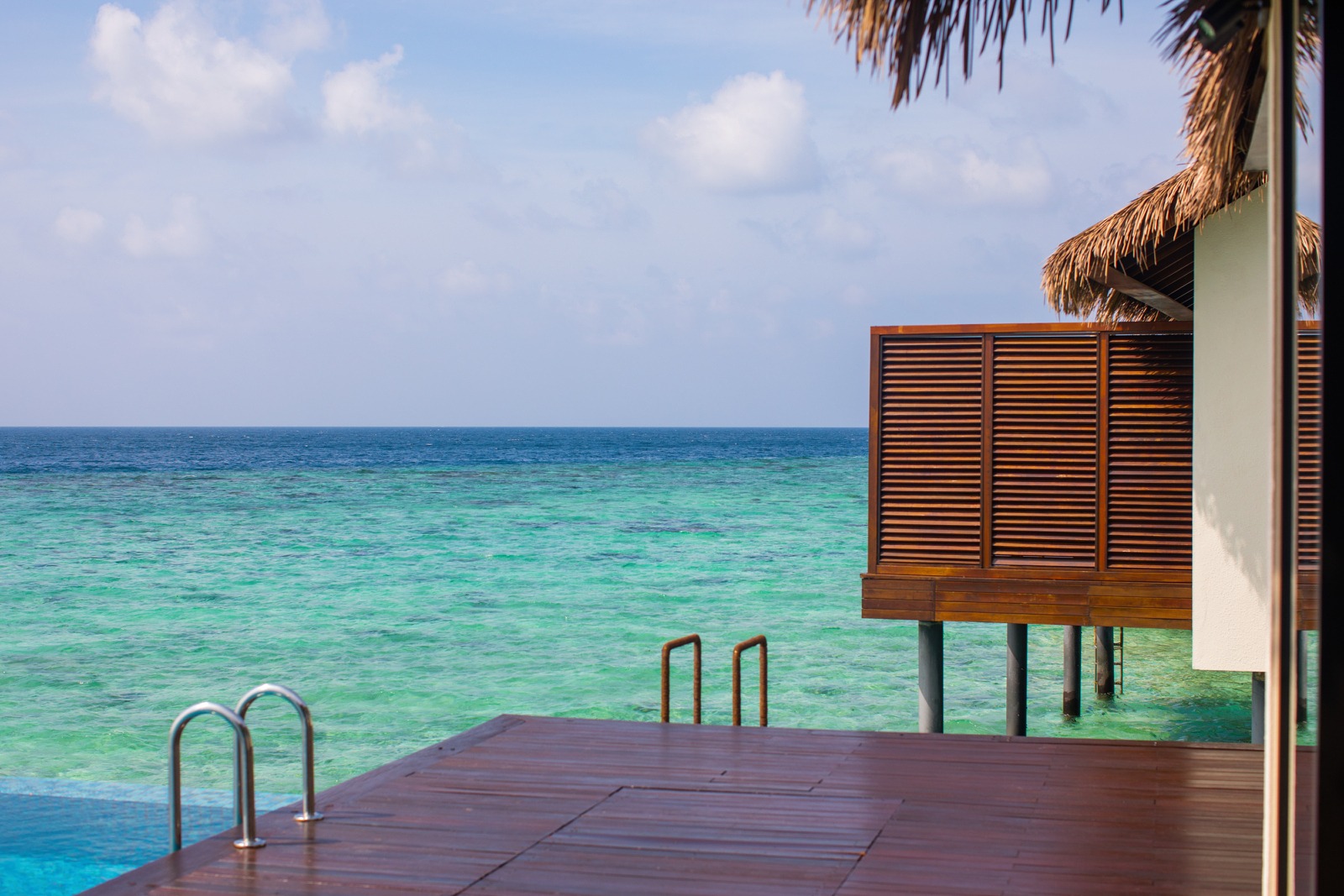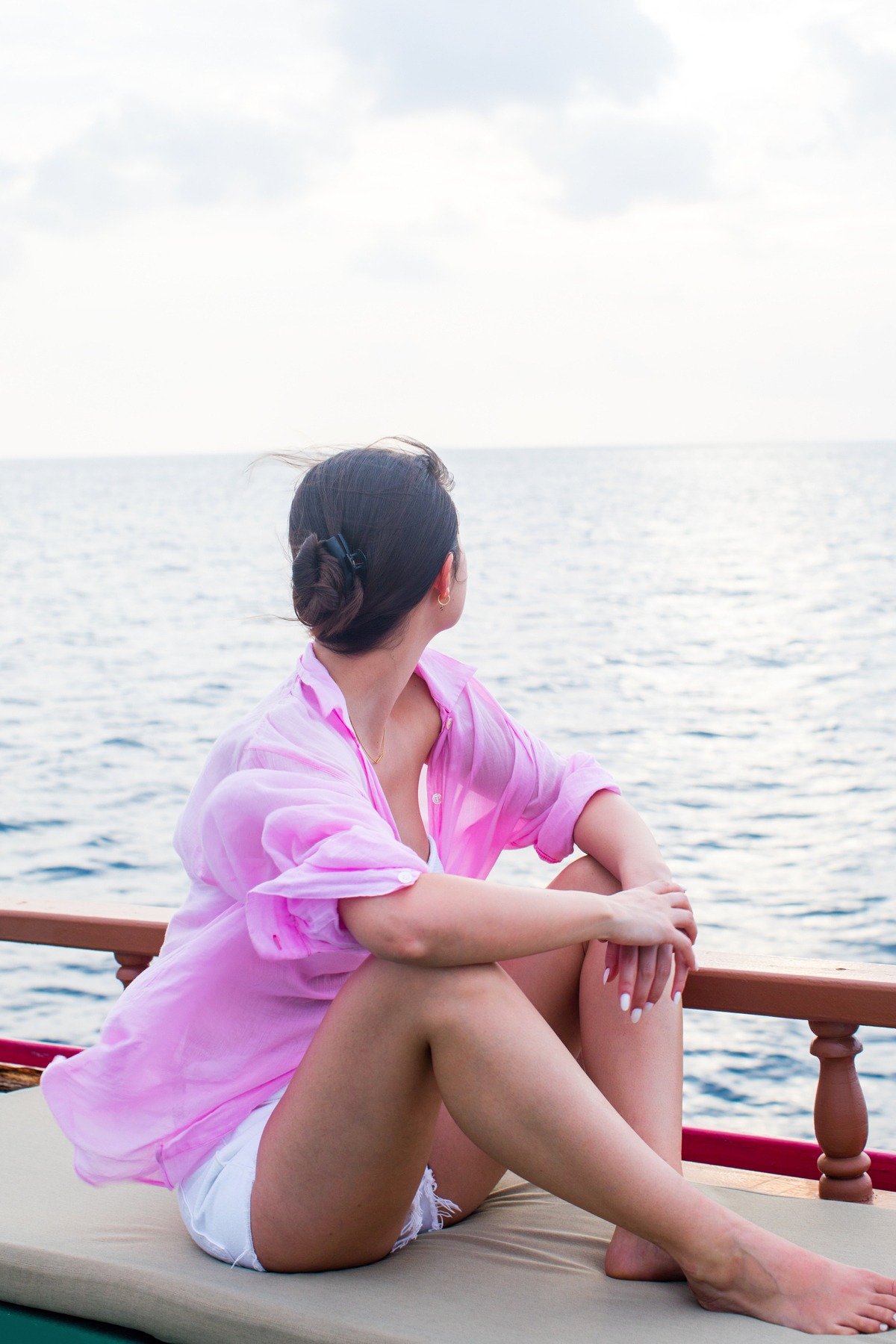 The Dolphin Search
The Residence offers Sunset trips to look for dolphins. I have done these before and always been under-awed. At best seeing a fin on the distant horizon. This time it exceeded all my expectations. 15 or more Spinner Dolphins swam alongside the boat so close you could touch them, and jumped with joy from the water meters away. It was so exciting and uplifting.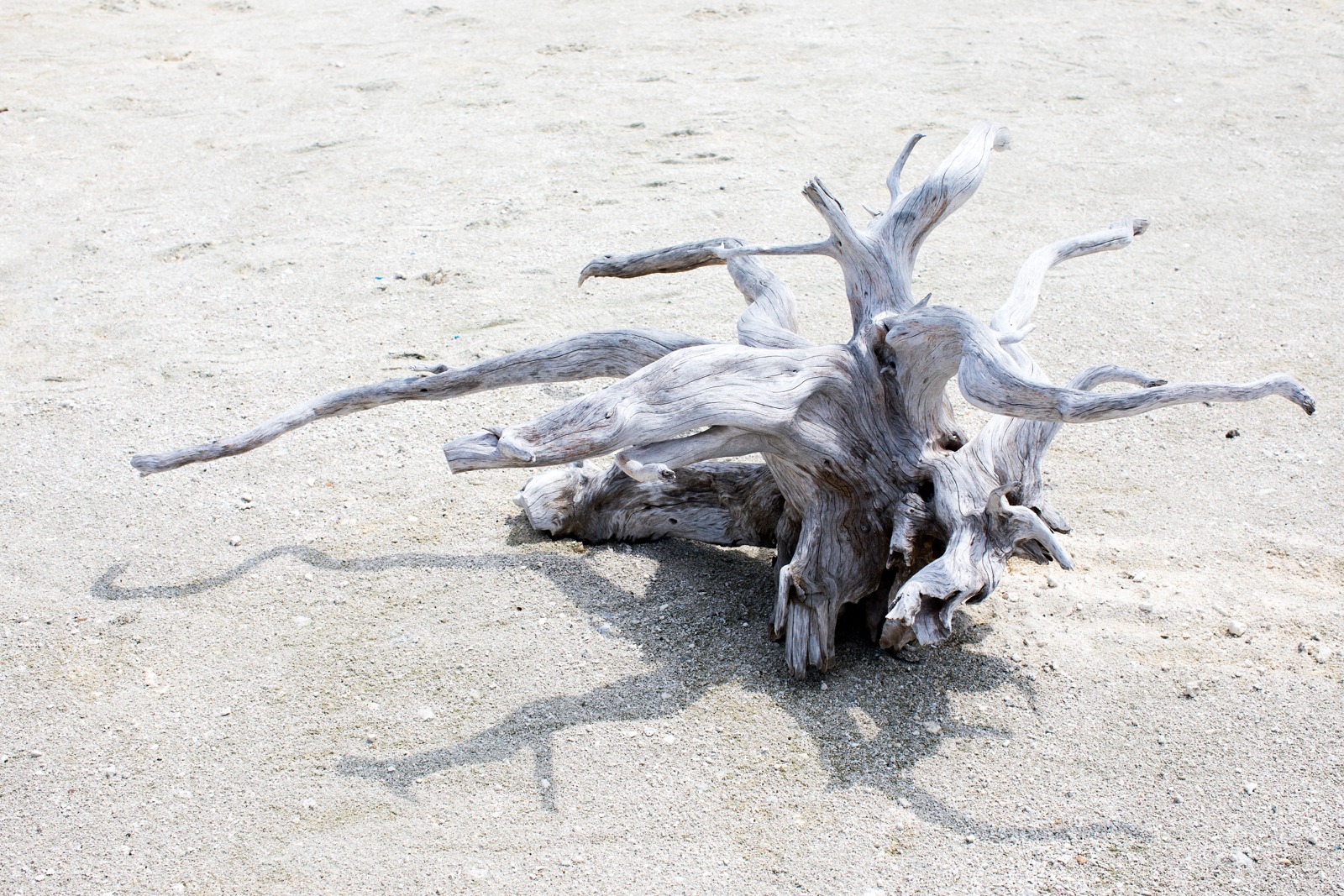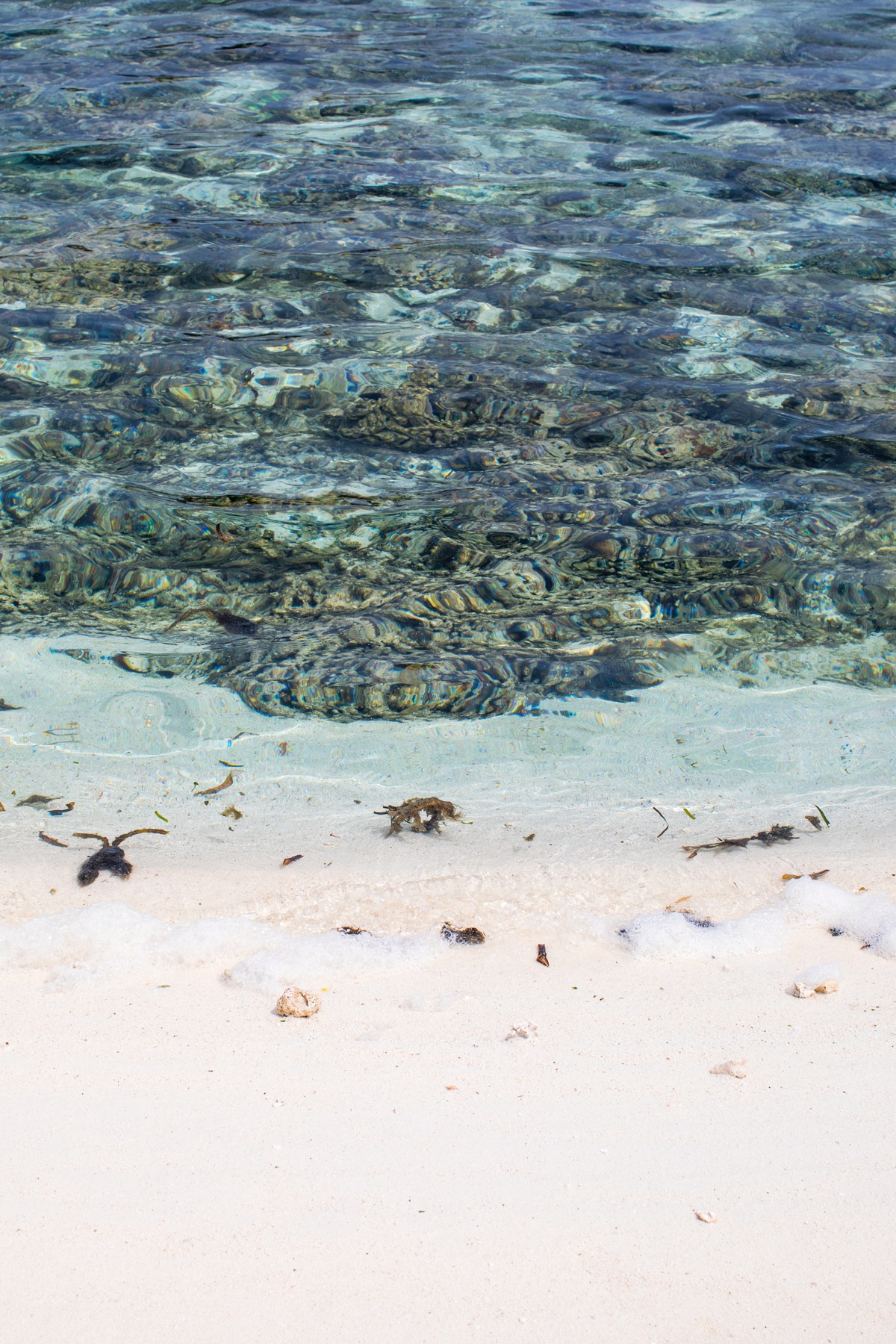 things to note
Many of the non-motorised water sports are free, so you can sail, kayak and paddle to your hearts desire. The resort also offers a lot more motorised sports than others; jet-skiing, speedboating, donuting and more.
You fly into a local airport from Male and take a short boat ride to the resort, so sadly no seaplane.
The wonderful reef here means that the beaches are not as soft and flawless as other islands that have very little or no house reef. So it's a toss up which is more important to you. However they are expanding onto the next door island which will expand their beaches hugely and then they really will have everything.
The resort does wonderful huge dinner buffets and BBQ's with themes, don't miss out!
The resort broadly seems incredibly private, you don't have other resorts coming to dive on the reef (which can be the case on other islands), and the other residents are scarcely seen. We often walked the beaches totally alone. You would also struggle to see into another water villa (we stayed in 305).
The island has been developed and in areas you can see stone groins and sand bags which maintain the shore line.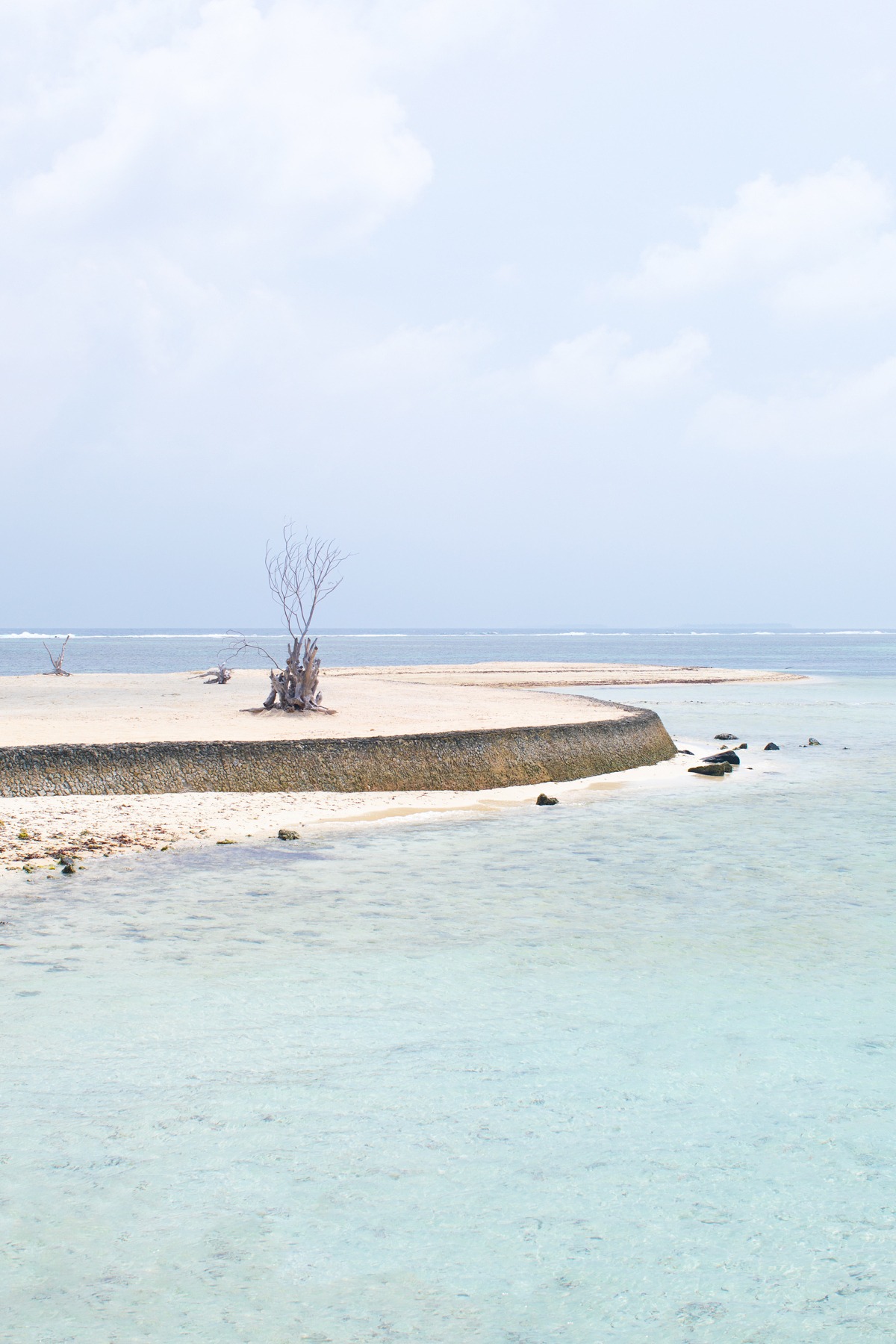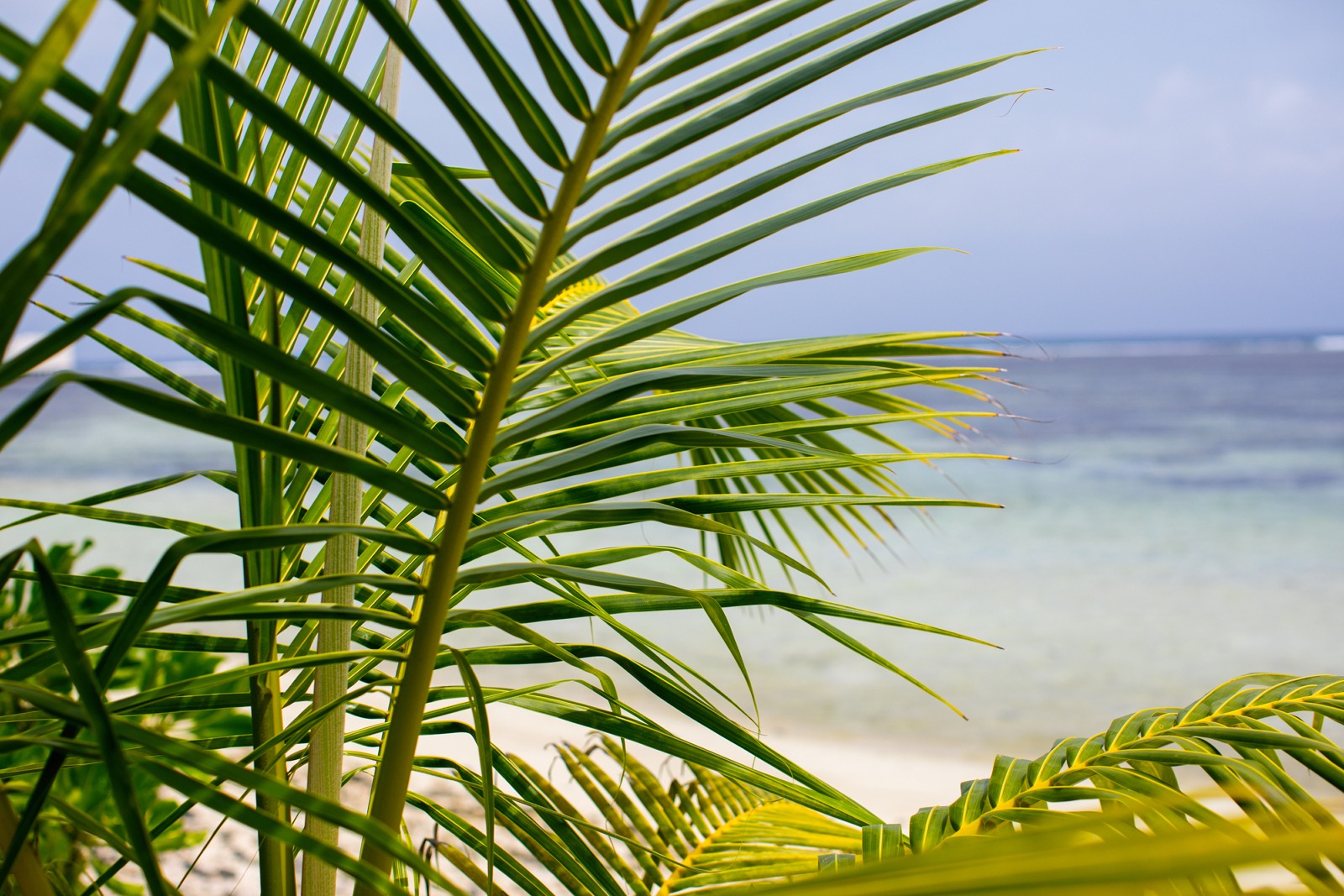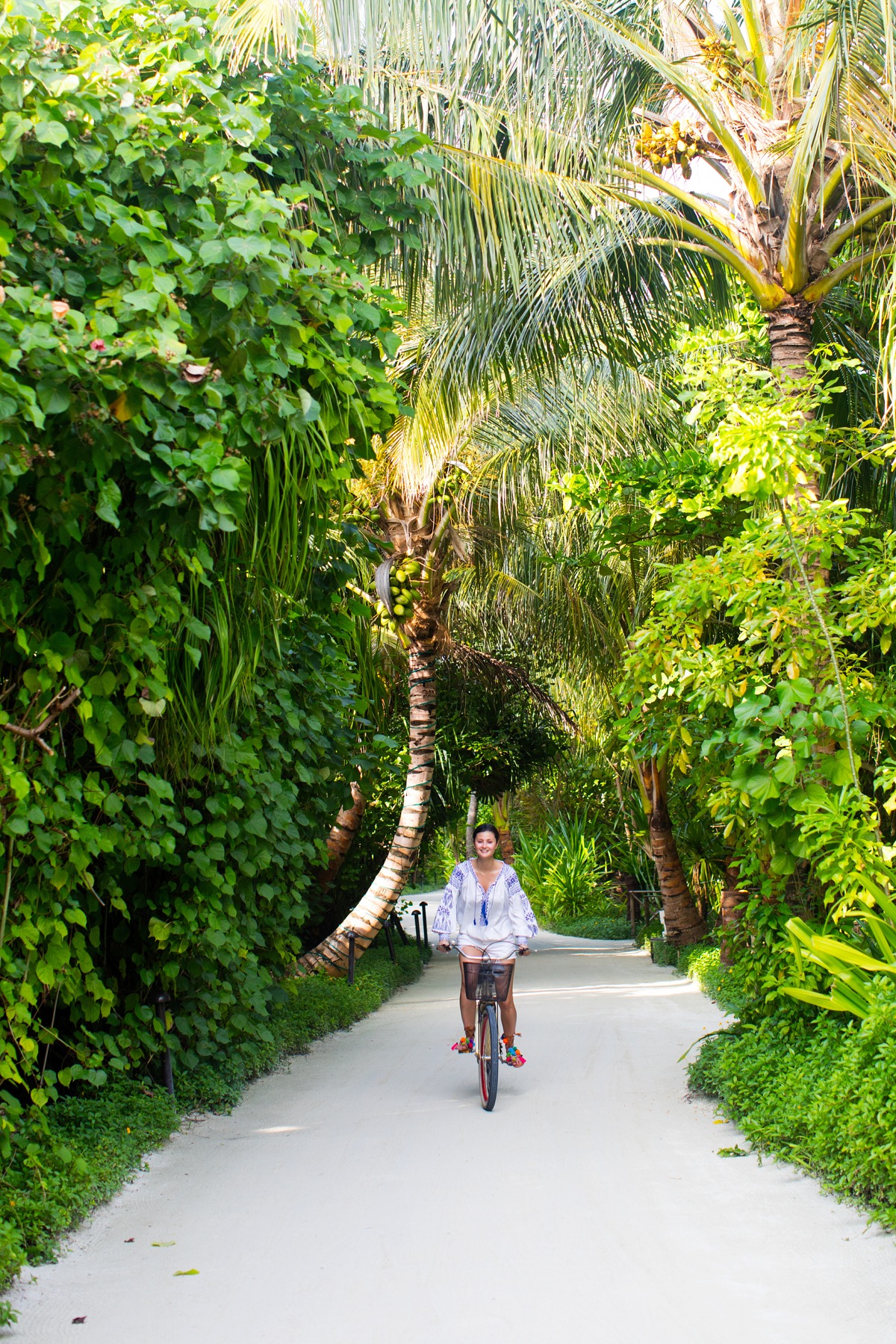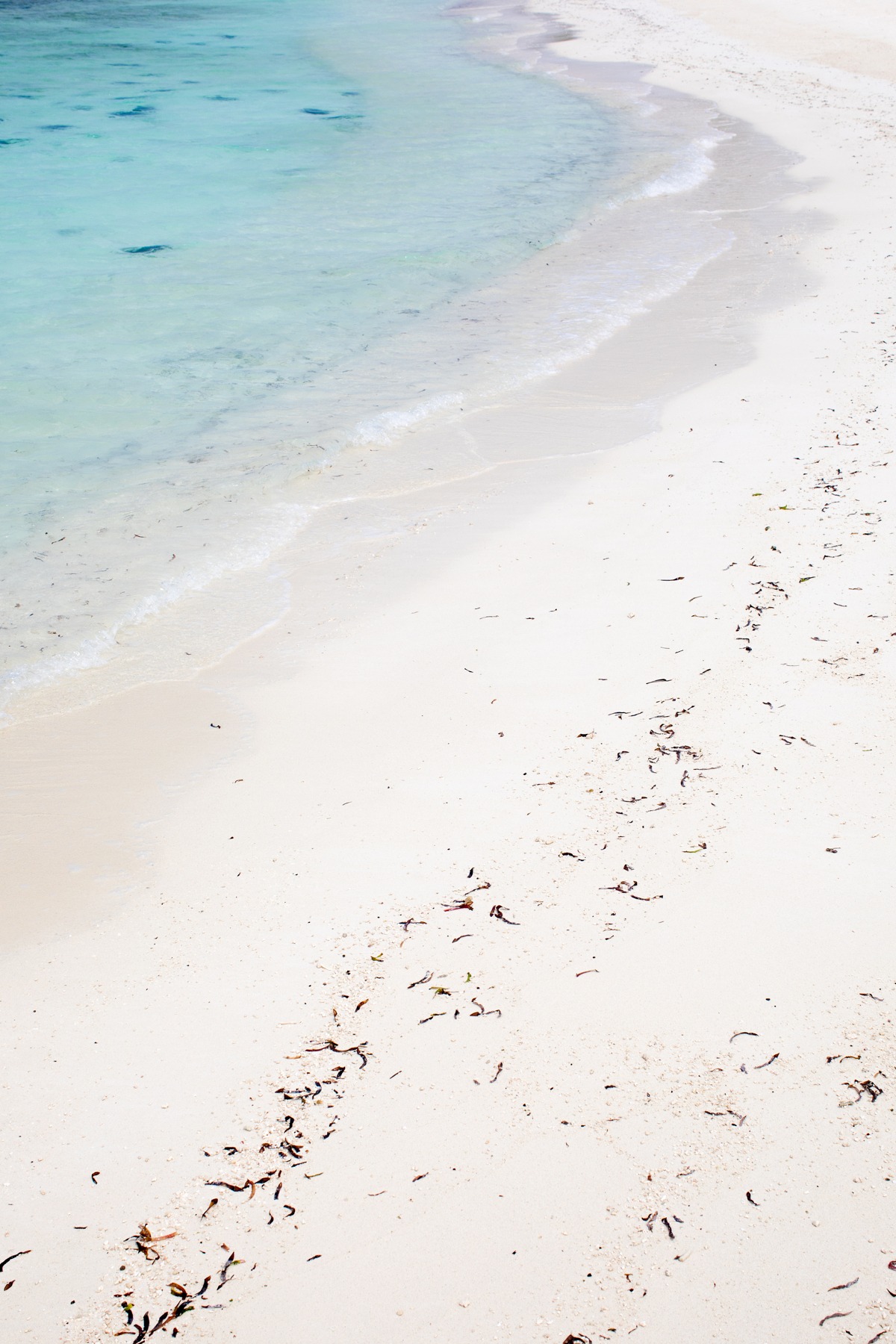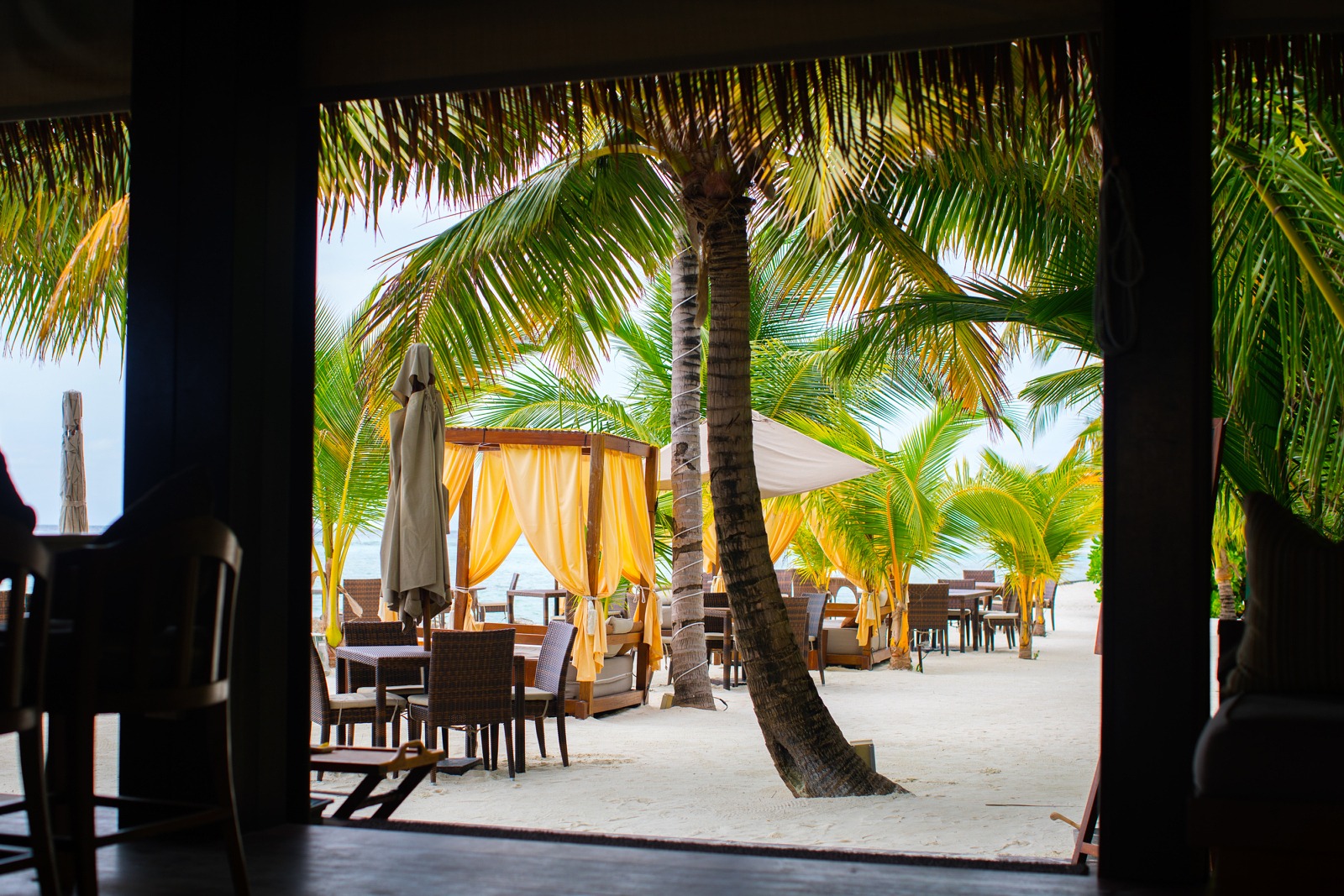 Products for the Sun
I wanted to share some new beauty products I fell in love with this trip. They were all new to me and really impressed me.
Starting with the most boring but life saving … Avon Skin Soft Oil. I always get eaten alive by mosquitoes, and using this spray in the evenings I didn't get a single bite! Joy.
The By Terry Serum Terrybly Hydra Bronzing Tint is perfect for those of us wanting to look tanned without the skin damage. This tinted sheer product helps you to increase your melanin production so you tan faster. I also loved the look of it on my skin as a faux makeup option.
My favourite new Sun cream for the body is Coola, it smells amazing and leaves no residue at all. Not to mention it didnt stain any of my white shirts or white bikinis. I will be buying from now on.
La Mer Suncare is my luxury, from the aftersun enhancer with beautiful subtle glow, to the face spf, this range is everything you could want from the brand. Smelling amazing, feeling amazing, looking amazing.
Murad is a brand that I haven't used much, but I loved this face spf. It had a super high factor (I dont like tanning my face) and it didn't react at all with my sensitive skin.
I always try and take a body oil with me that will double up as a moisturiser and bath oil. This time I took the Bronze Goddess oil from Estee Lauder. It smells amazing!
Finally for hair I tried the Quai Wave Spray and I loved how soft but textured it left my hair, it wasnt sticky at all or particularly crispy either.