---
My favourite foam cleansers, how and when I use them.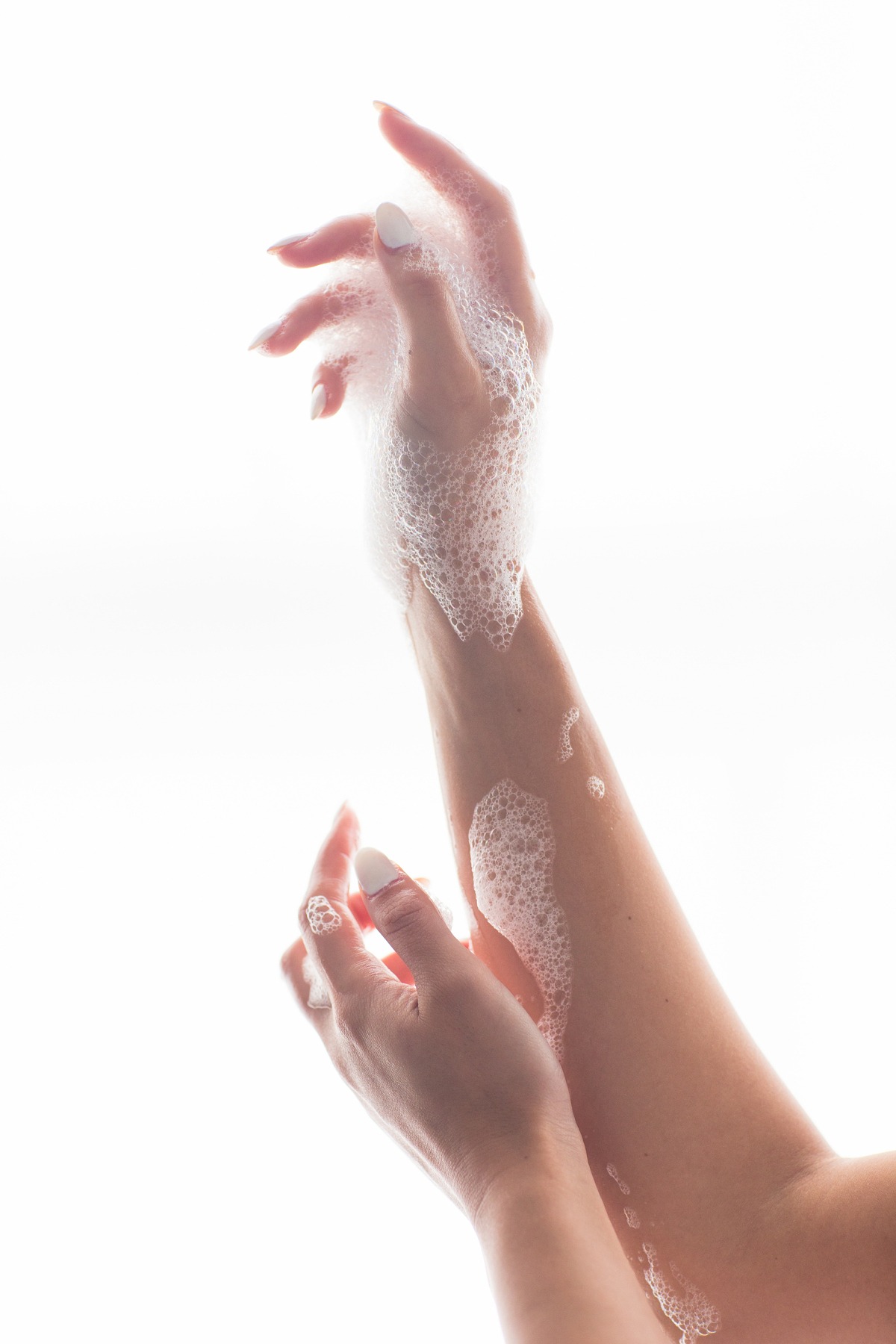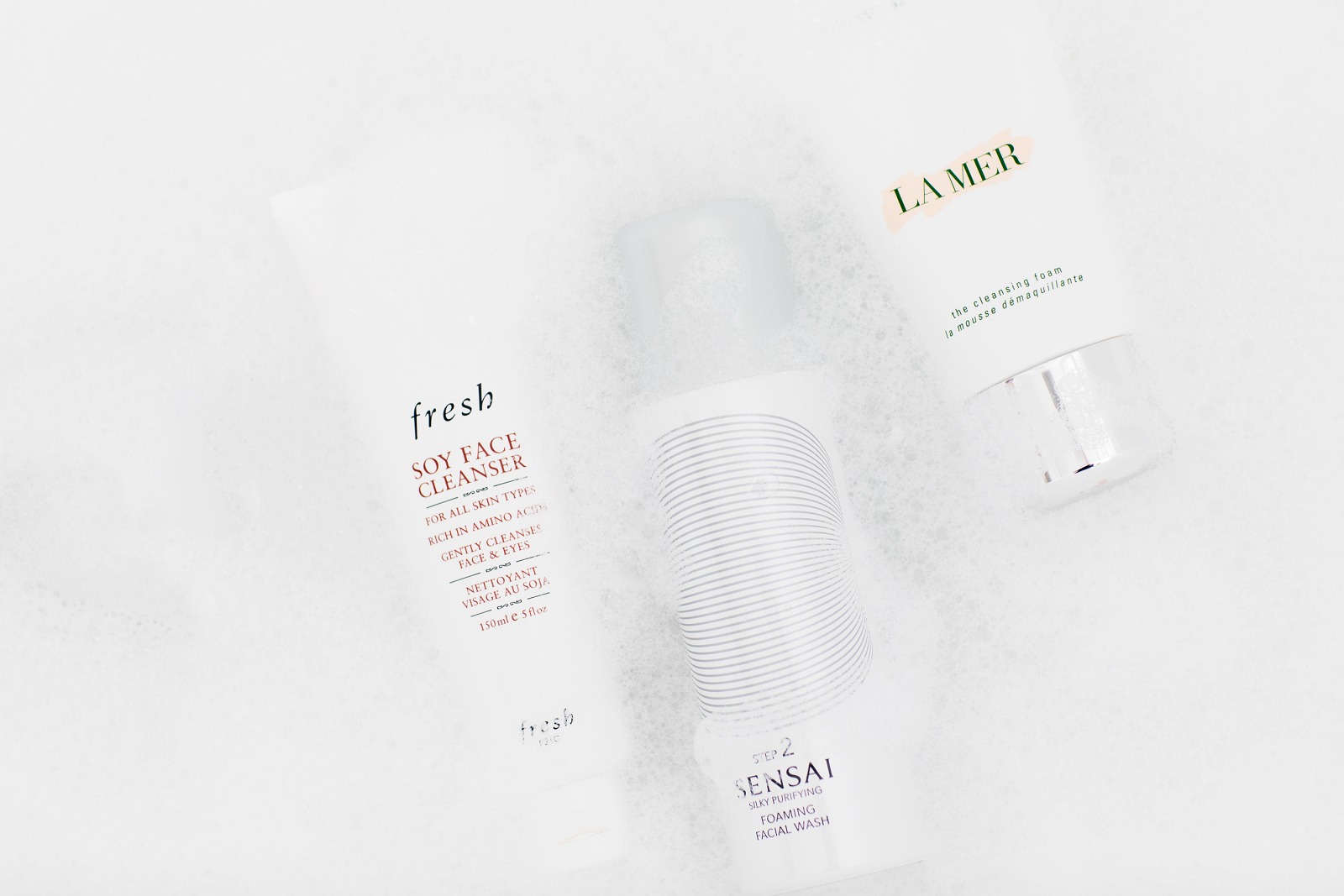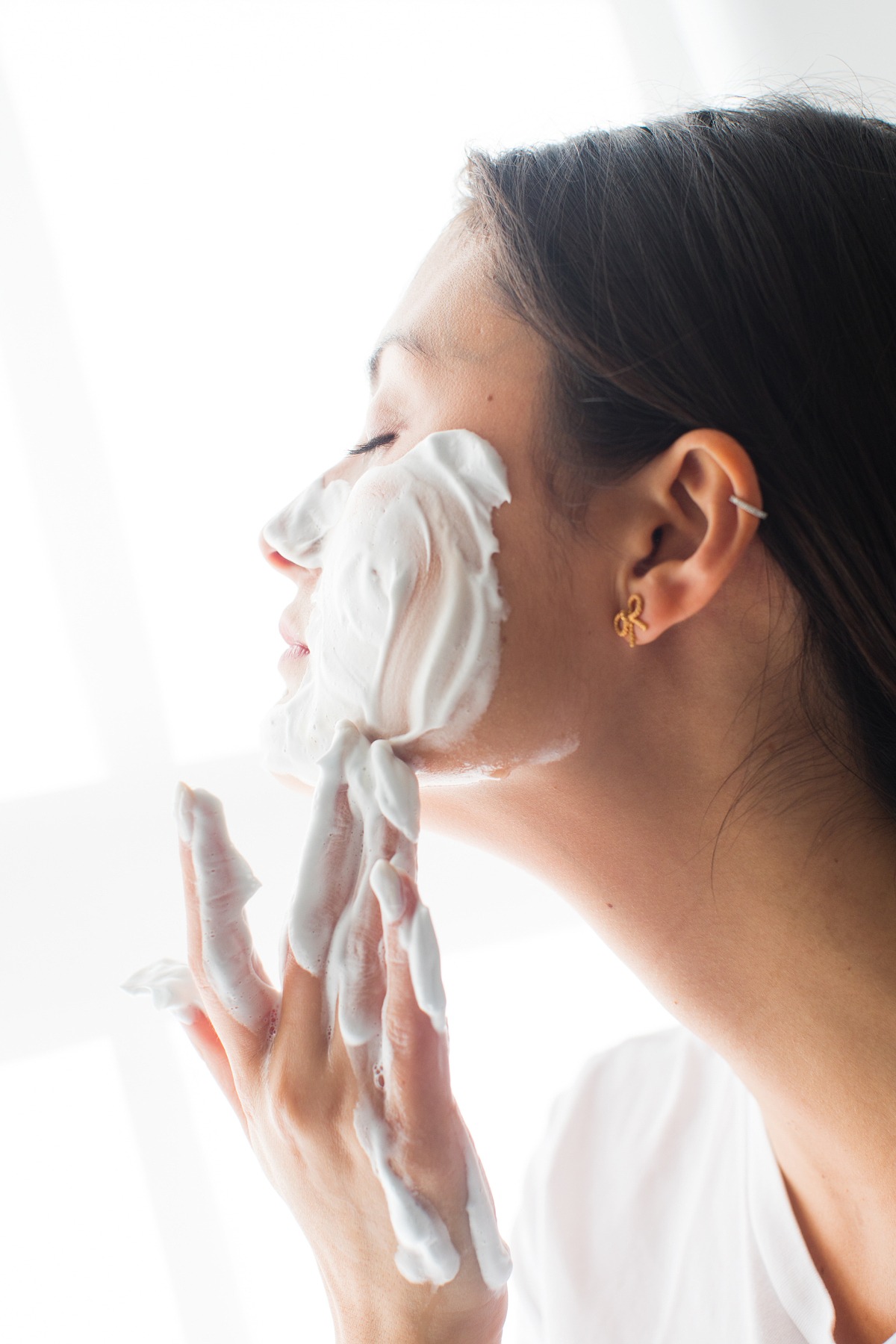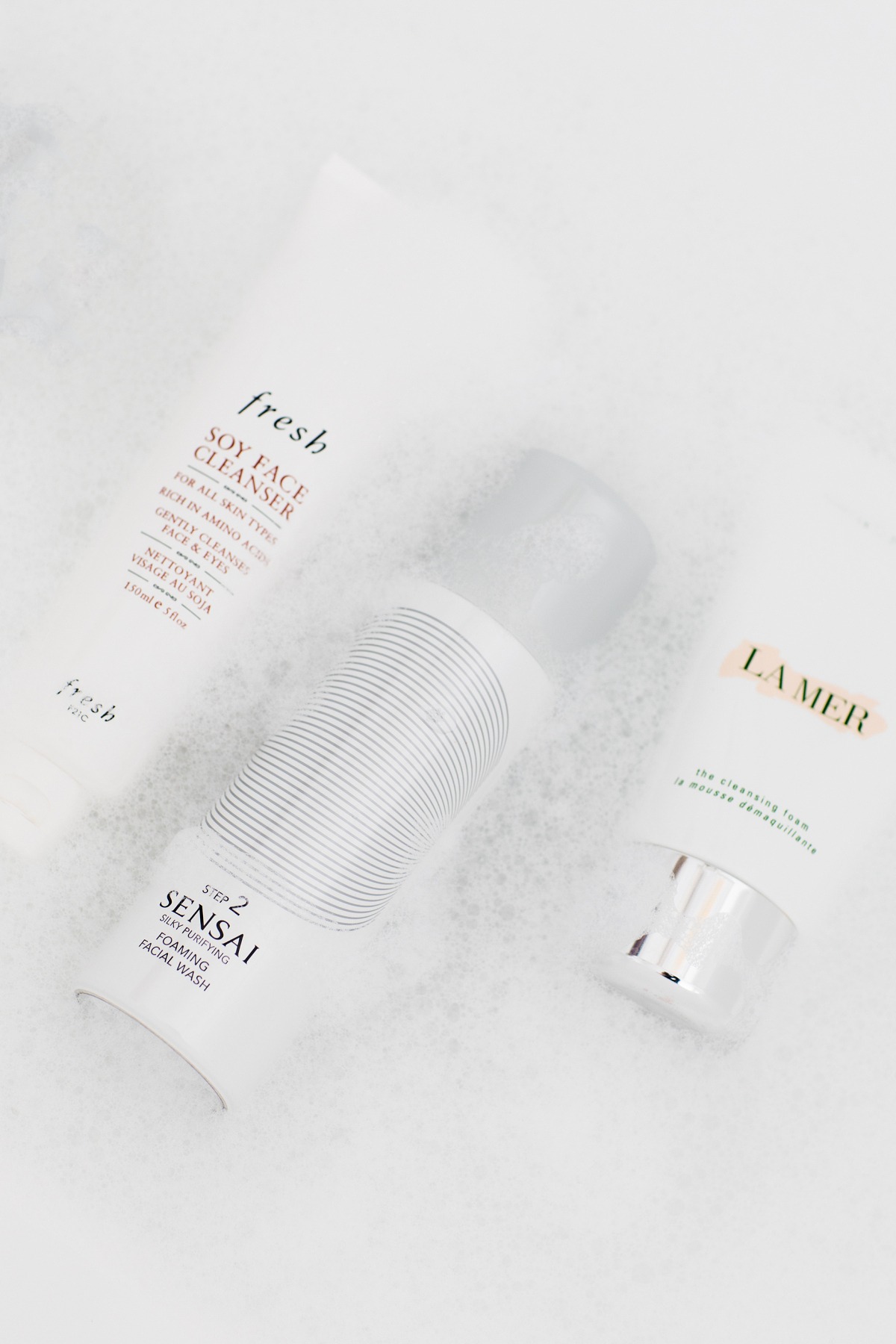 The Luxury One
The La Mer Cleansing Foam was recommended to me by the PR. She's so lovely and trust her opinion so I couldn't wait to try it. She was totally right. It's really everything you want from a foam cleanser. It smells fresh and light. It makes a rich luxurious foam straight away, and finally leaves skin silky and smooth without stripping it. I never feel tight or dry after using it, just plump, clean and fresh. I keep mine in the shower and use it in the mornings while I wash. It's the perfect way to double task. Then you only have to brush your teeth and moisturise when you get out, leaving all the water splashing behind in the shower. My husband loves it too, and I suspect we are getting through it much faster now I have recommend it to him. It's not feminine smelling at all, so it's the perfect unisex product.

The Great Smelling One
I'm absolutely obsessed with the smell of the Fresh Soy Face Cleanser. It's a really affordable price point but it has an incredibly luxurious feel. I love the cucumber fragrance, which is so soft and fresh, it instantly wakes me up in the mornings. I use this cleanser at the basin in the mornings with either the Clinique facial brush or the Foreo one. It freshens up my skin without stripping it and isn't messy. Although you splash your face clean, the brushes do most of the work, preventing that messing water basin situation. This cleanser doesn't foam as much as the others but has a light bubble instead.

The Cult One
The Sensai Step 2 Foaming Facial Wash is one of the coolest face washes I have ever used. It's only available at Harrods in the UK and very few selective retailers internationally. It's a truly cult product. I use this both in the mornings and evenings. In the evenings I will use it after the Sensai Purifying Cleansing Cream. The texture of the foam is most similar to shaving foam. It is really thick and whipped, and has an almost buttery texture. I just love how it feels on the skin, it doesn't have a strong fragrance but smells a little floral and fresh. It's so gentle but you really see results. My skin look dramatically better the morning after a Sensai evening. I often follow this with their lotion and emulsion.





The Brushes
I love to use facial brushes with my foam cleansers. They are a great way to make sure you're washing your face properly and give yourself a little morning facial massage to de-puff your face from that night's sleep and stimulate the blood to plump and regenerate your skin. I love the Clinique brush for a more exfoliating effect and the Foreo for a softer wash. I always feel my face is properly clean after using a foam cleanser and a brush. It's such a complete process, but it's also fast and affective. Since using a morning cleanser I have found my breakouts are really minimal too. It's worth removing your night creams and sleep properly to get a nice surface for makeup application too.