---
On Good Friday a lot of people choose not to eat meat. I love vegetarian food and this is one of my favourite lunches. Try this today for a pre-easter meat free option.  If you don't like Preserved Lemons, replace them with Chilli Sauce or Cucumber in the Mayonnaise. My beautiful wood board is from ShackValley on Etsy.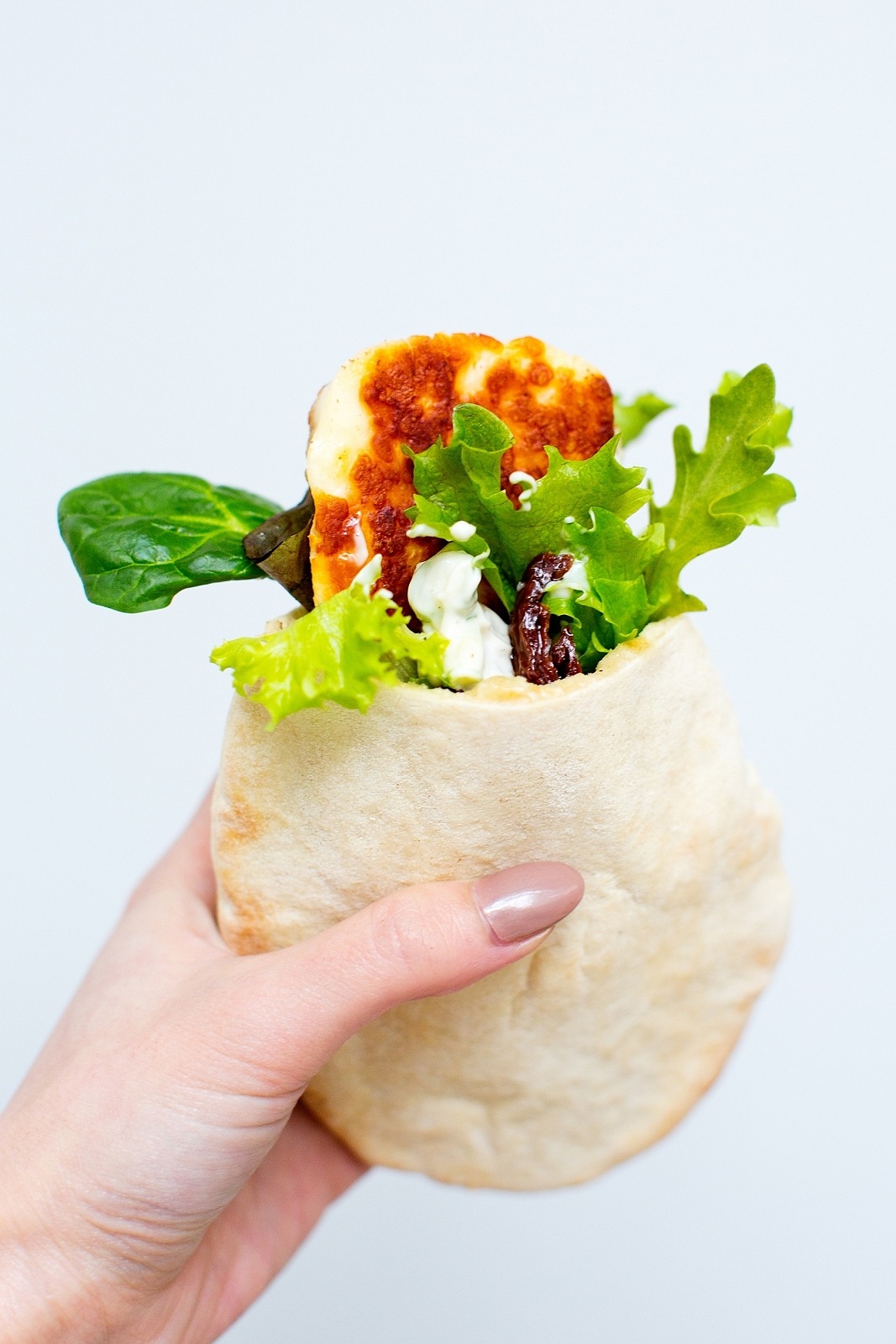 Makes Two
250g Packet of Halloumi
1 tsp Butter
4 Tbsp Mayonase
Salt and Pepper
2 Preserved Lemons
1 Spring Onion
Two Pitta Breads
Handful of Lettuce Leaves (or a quarter of a heart)
8 Sundried Tomatoes
8 Cherry Tomatoes

Fry
Heat a pan over a medium flame with a little butter.
Slice the Halloumi and fry it on either side until golden brown. This takes about 5 minutes each side.




Dress and Assemble
Slice the Spring Onion and add it to bowl along with Salt, Pepper, Mayonnaise and chopped Preserved Lemon.
Put the Pitta in the toaster for one or two minutes.
Slice some Lettuce, Tomatoes and Sun-dried Tomatoes.
Slice the Pitta open; either down the side or by cutting the top off to leave a pocket to fill.
Spread the Mayo mix either side and then layer the Halloumi, Lettuce and Tomatoes until full to bursting!
Enjoy straight away with a fresh mint lemonade!