---
This is my favourite weekday lunch when I'm working from home. It's so filling, but super healthy and rich in goodness! It's perfect for a solo portion, but obviously just multiply up for more people. I have used a couple of brands of Teriyaki sauce and I don't really have a favourite, but I often buy Kikkoman. The smell of this simple dish is just so appealing. When I made it for Kit, she was so excited by the smell.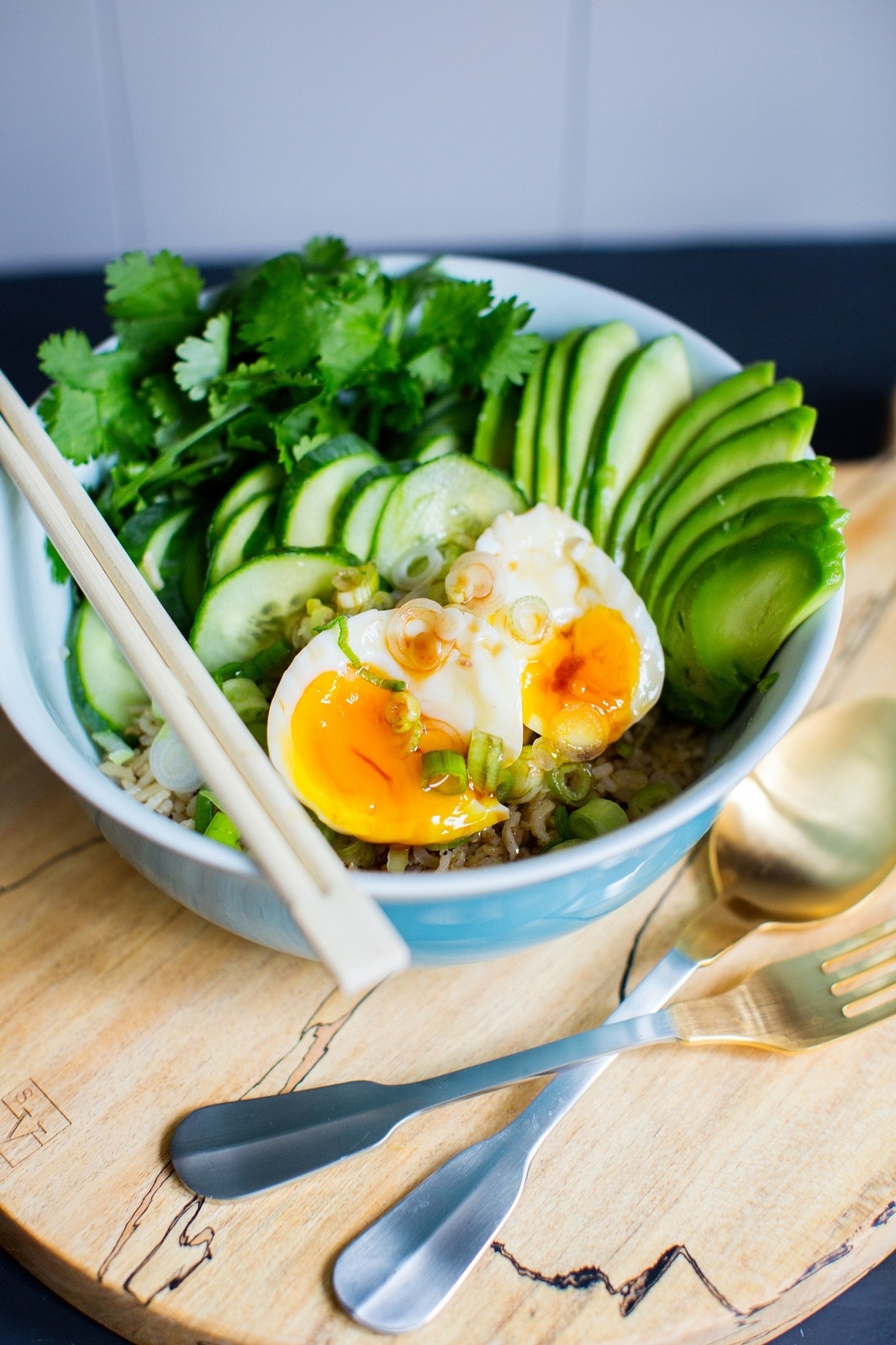 makes one bowl
1 Organic Egg
3 inch piece of Cucumber
2 Spring Onions
Half an Avocado
Generous Handful of Coriander
One Serving of Brown Rice
Teriyaki Sauce
Sesame Oil
Black Pepper

Cook
Bring a pan of water to the boil and then add your Egg (I like it soft boiled so I boil it for about 4/5mins, if you want it a bit firmer leave it in the water for 8mins). Then peel and slice in half.
Meanwhile cook your rice. Now this is point at which I cheat for my quick lunches, but obviously cook your brown rice as you normally would. I use a pack of Tilda microwave rice, but I fry it dry in a nonstick pan, over a low/medium heat until warmed through. I just find when I'm working its fast and easy. Obviously a very naughty cheat!
Slice your Cucumber, and your Spring Onions.
Half your Avocado and use the side without the stone (this will keep the other-side green in the fridge until you use it). I slice mine thinly.
In a bowl, add your Rice, then layer your Coriander, Cucumber, Avocado and Egg and Spring Onions.






Sprinkle and Pour
Give the top of the dish a good glug of Sesame Oil and Teriyaki Sauce. Then finish with a good pinch of Black Pepper.