---
The texture of this thick cream is almost like a clotted cream. If you have rich enough cream to start with you should get a lovely butter crust on the top too.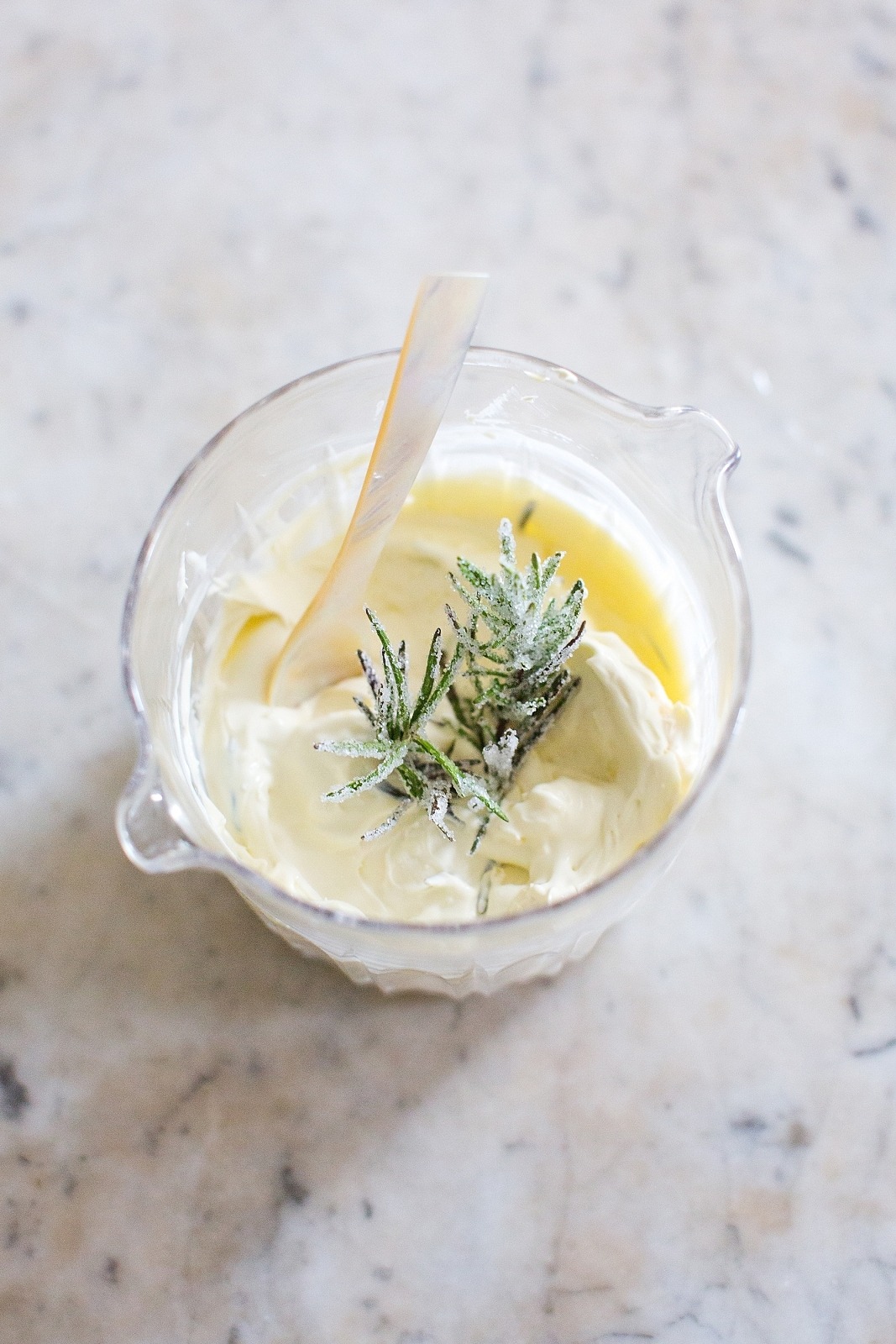 The Pour
Combine Cream and Rosemary in a wide base pan and leave in a cool place to marinate for 2 or 3 hours.


The Heat
Try not to disturb the surface as you  move the Cream to the hob and place over the lowest heat for 40 to 50 mins.
After 30mins remove the Rosemary (if you like the look of it in the Cream you can leave it in but it will set as in my photos into the thick cream).
Remove from the heat and cool (not in the fridge but in a cool dark place) for several hours or better yet over night.
Scoop of the Cream and drain any milk left.
Sprinkle with a little Salt and serve with Crystallised Rosemary to decorate.
This is a lovely companion to Cake, Sticky Toffee Pudding or Scones.