---
There are literally no words to describe how delicious this dish is. It generously serves four but I have seen two people devour the same amount purely from greedy love. It also freezes well (at the pre-bake stage)to be saved for later.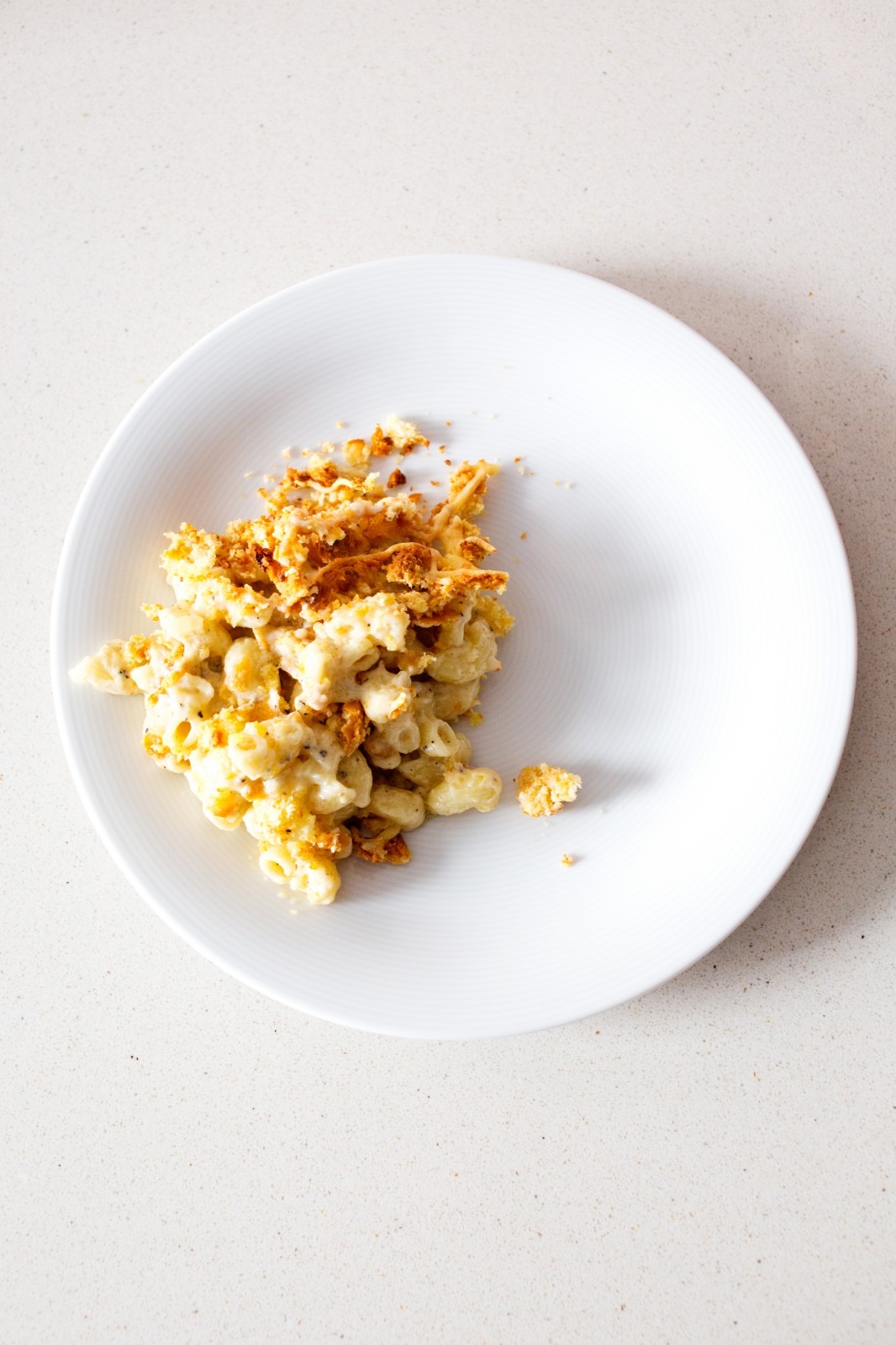 Print
Serves 4.
500g Dried Macaroni Pasta
4 tbsp Butter
4tbsp Flour
3.5 cup Milk
1 cup Water
Half Onion (finely chopped)
Truffle Oil
3 cups Brioche Breadcrumbs
Cup of Truffle Cream Cheese
Half Truffle (chopped and grated)
2 cups Chedder
1 cup Hard Truffle Cheese
For the yummy
Boil pasta till it's al dente.
Sauté onion in truffle oil, very slowly so it doesn't brown at all but melts down. I find placing a lid on helps this process.
Melt the butter and mic in the flour, cook over a medium heat for 4mins.
Add milk, truffle paste (or fresh truffle) and onion and simmer 10mins.
If over thickened add more water (you want a proper sauce and the pasta will absorb some moisture, so you want it slightly wetter than you imagine).
Take off heat, add all cheese and mix until melted, season.
Melt tbsp butter mix brioche crumbs and lightly fry, sprinkle truffle oil over the top.
Place pasta in dish, coat with truffle oil and combine with cheese sauce.
Then cover with a layer of the fried breadcrumbs and top off with a little extra cheese.
Bake at 200ºC for 30mins.
Serve with a fresh citrus salad to balance.