---
The best curation of embellished wedding dresses in London.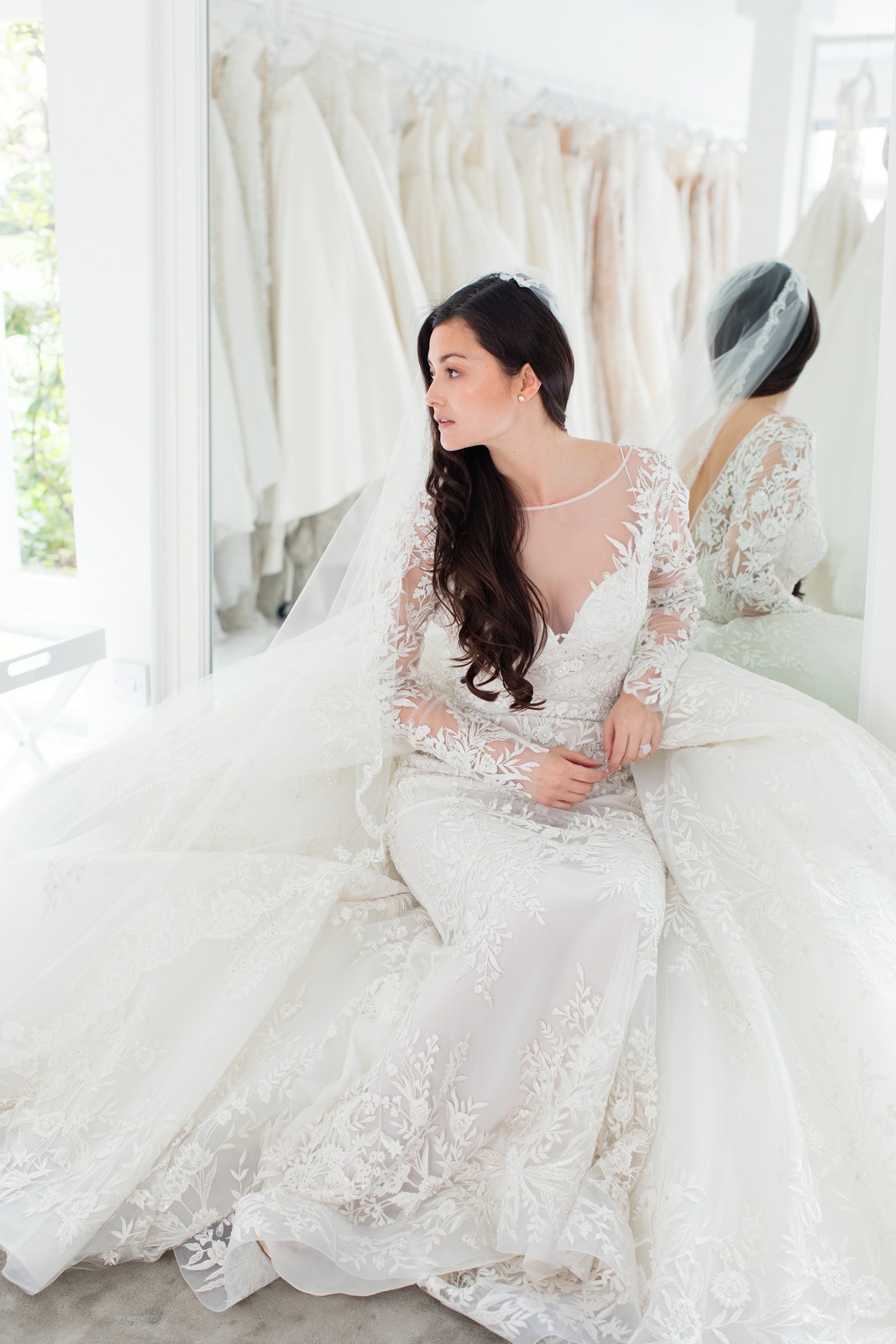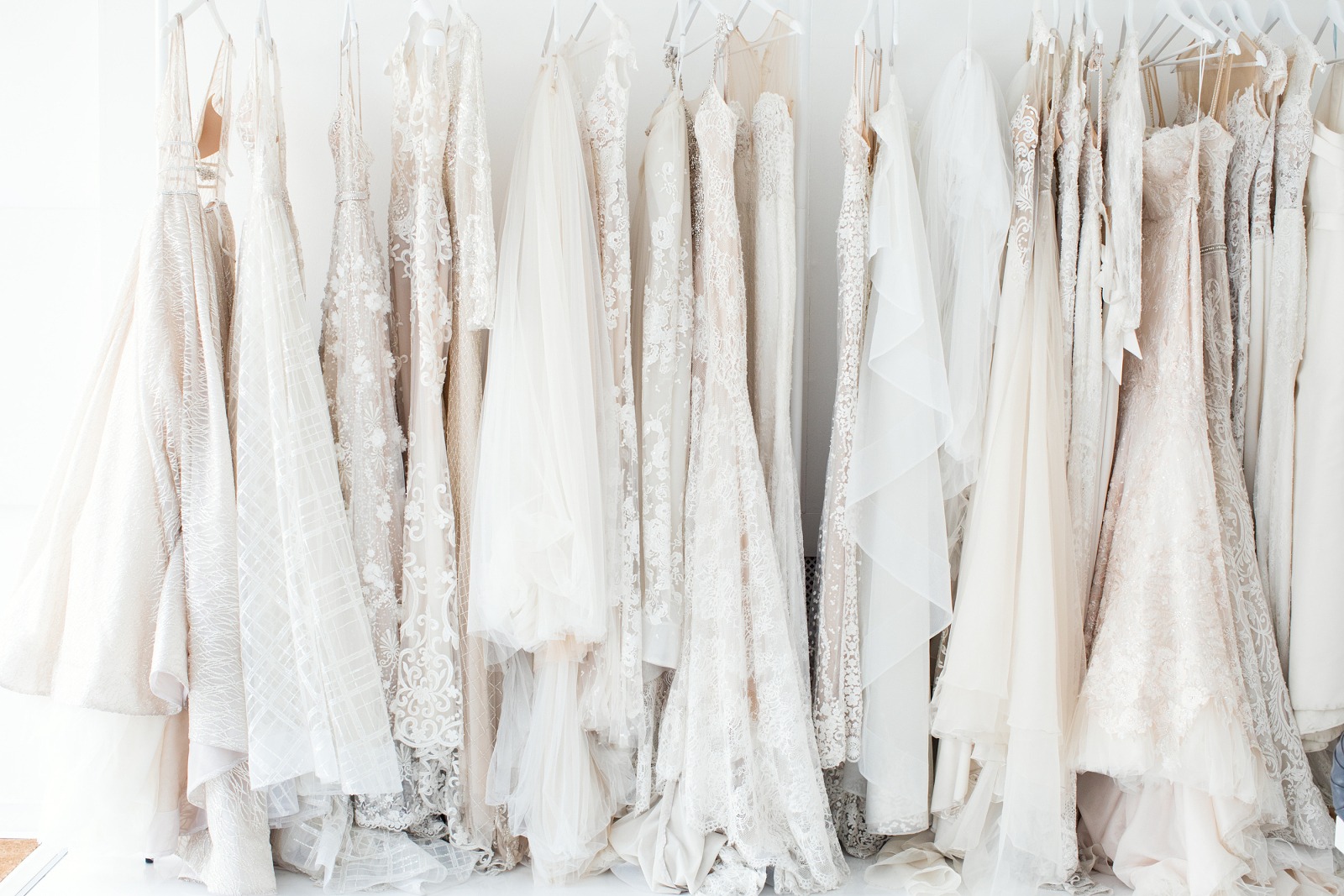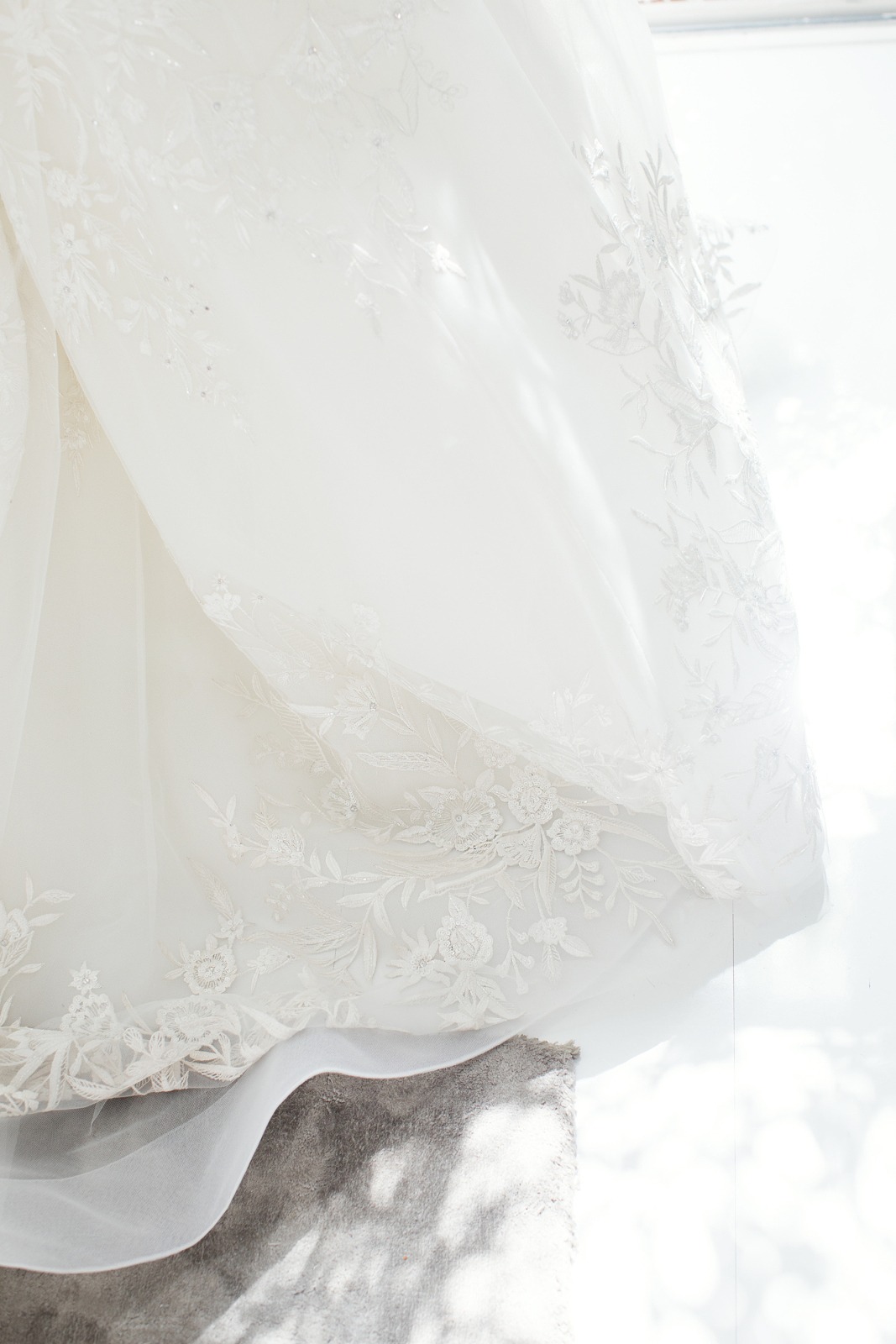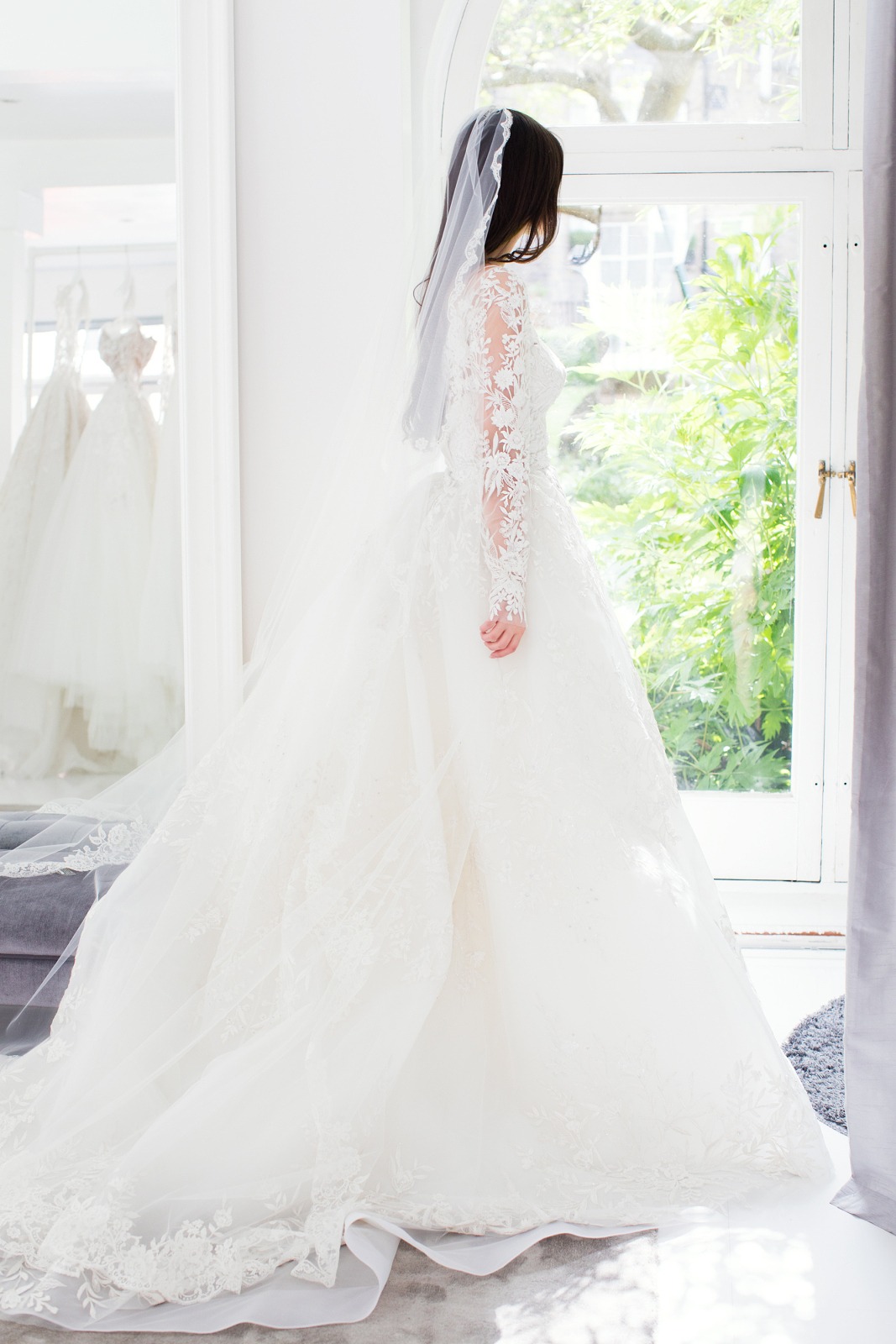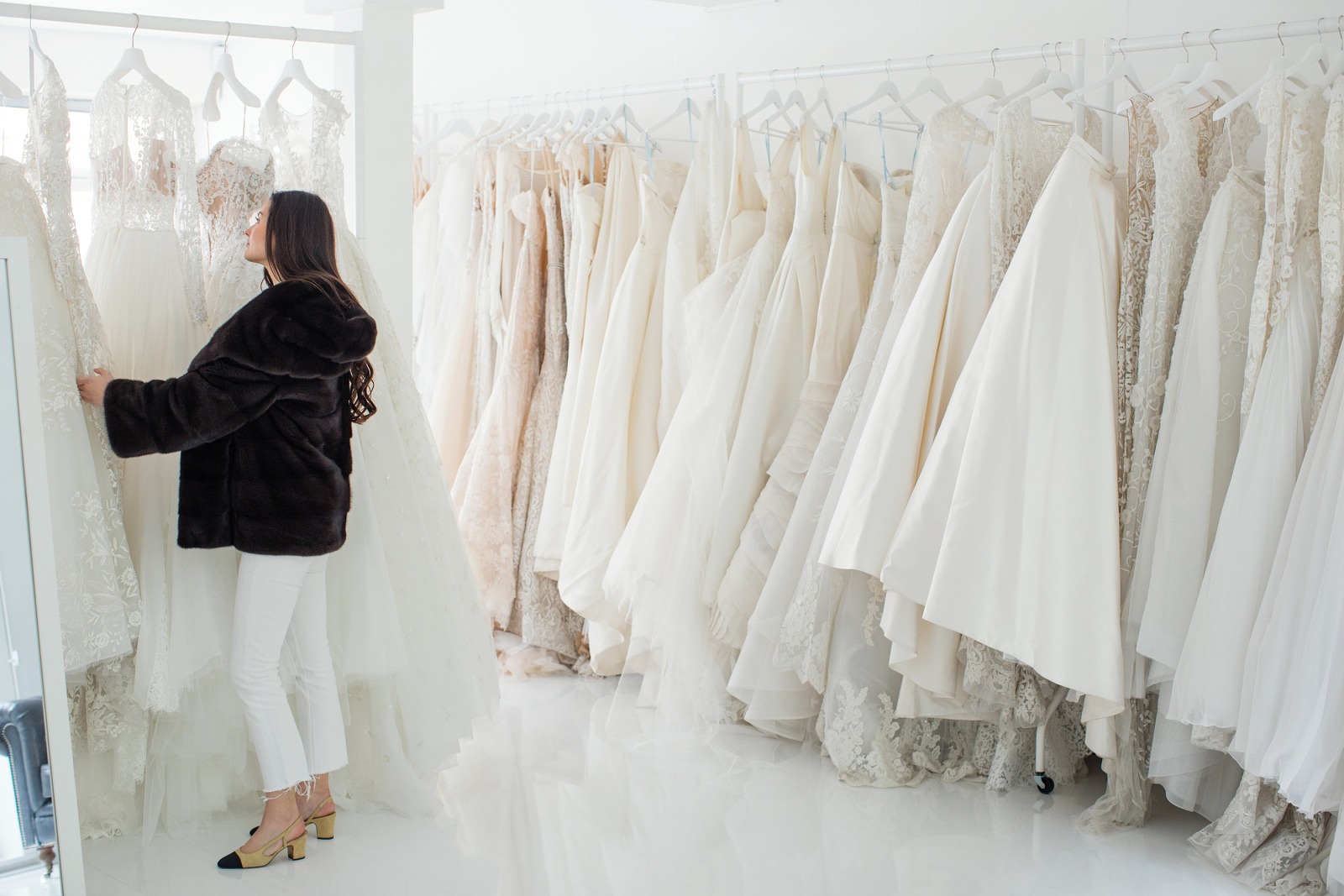 When I got engaged I knew I needed to get on the dress search fast, we had less than a year between getting engaged and our wedding date, so I knew time was potentially tight (some couture and custom dresses have wait lists and long lead-times). So I did some research and booked every bridal shop in London I thought might work for me. The big ones were obvious, Vera Wang, Oscar de la Renta, Browns, but I really wanted to try some Carolina Herrera dresses.  They don't have their own showroom in London so I found their nearest stockist, The Wedding Club. It was a new boutique that I hadn't heard of before, but looking at their site they had a couple of other brands I was interested in (Zuhair Murad and Georges Hobeika), so I was excited about the appointment.
My mother and I arrived and were welcomed into a wedding dress paradise! The Wedding Club really think about their buy and the brands have unique styles but a similar theme. The showroom is light and bright, with large windows in the back that lead onto a garden. This natural light is rare in bridal stores and incredibily precious (so you can see your skin tone against your dress in daylight).  I ended up finding the dress I wore to our dinner event. It was incredibly comfortable and I felt amazing (I promise I will share it with you as soon as I can). I went back to take these photos and try some other dresses on, for you to see how lovely the showroom is. They do have a second store near South Ken tube which holds the slightly lower price point dresses and more bridesmaids options. I had my fittings there once the dress arrived and it was equally a lovely space to visit.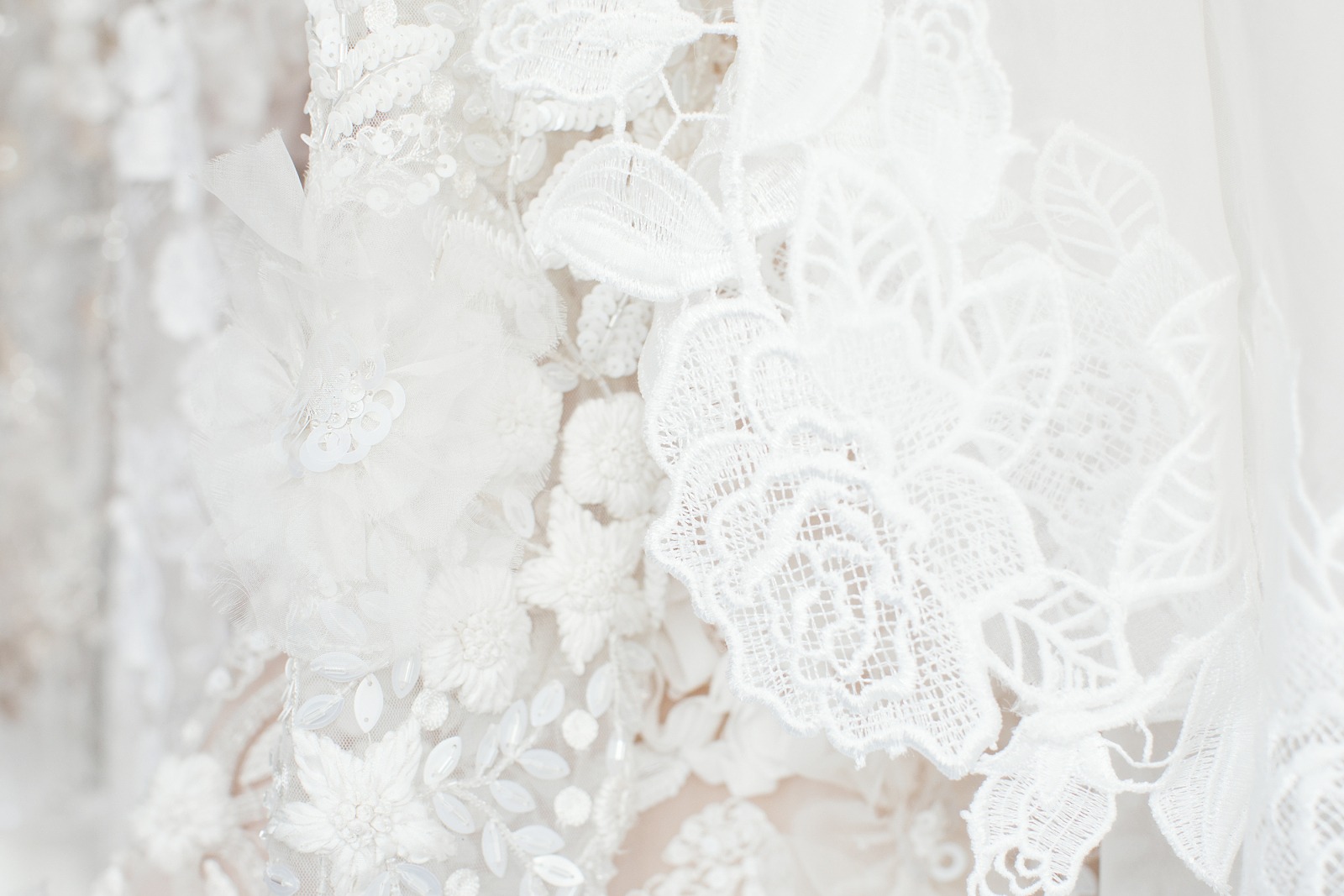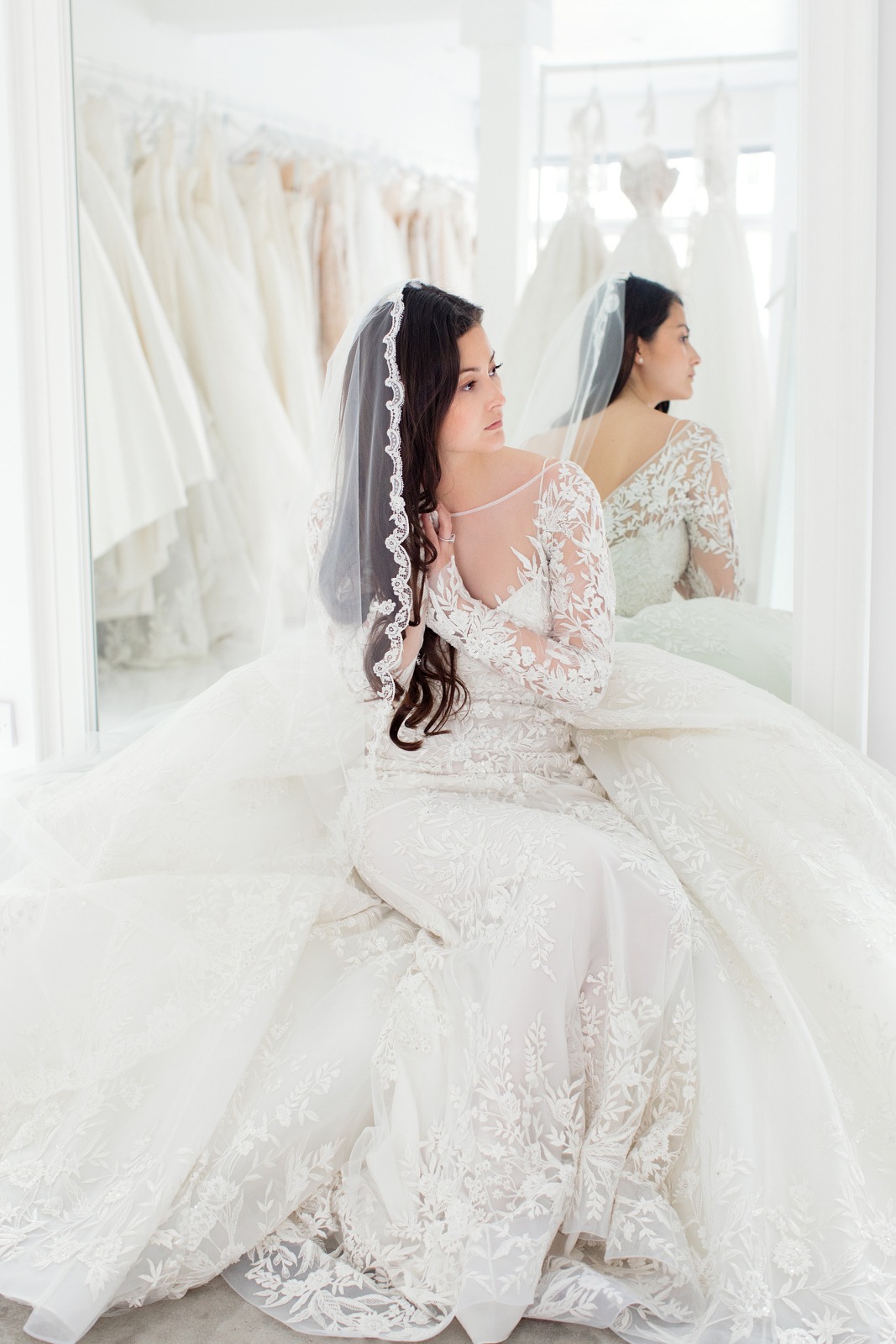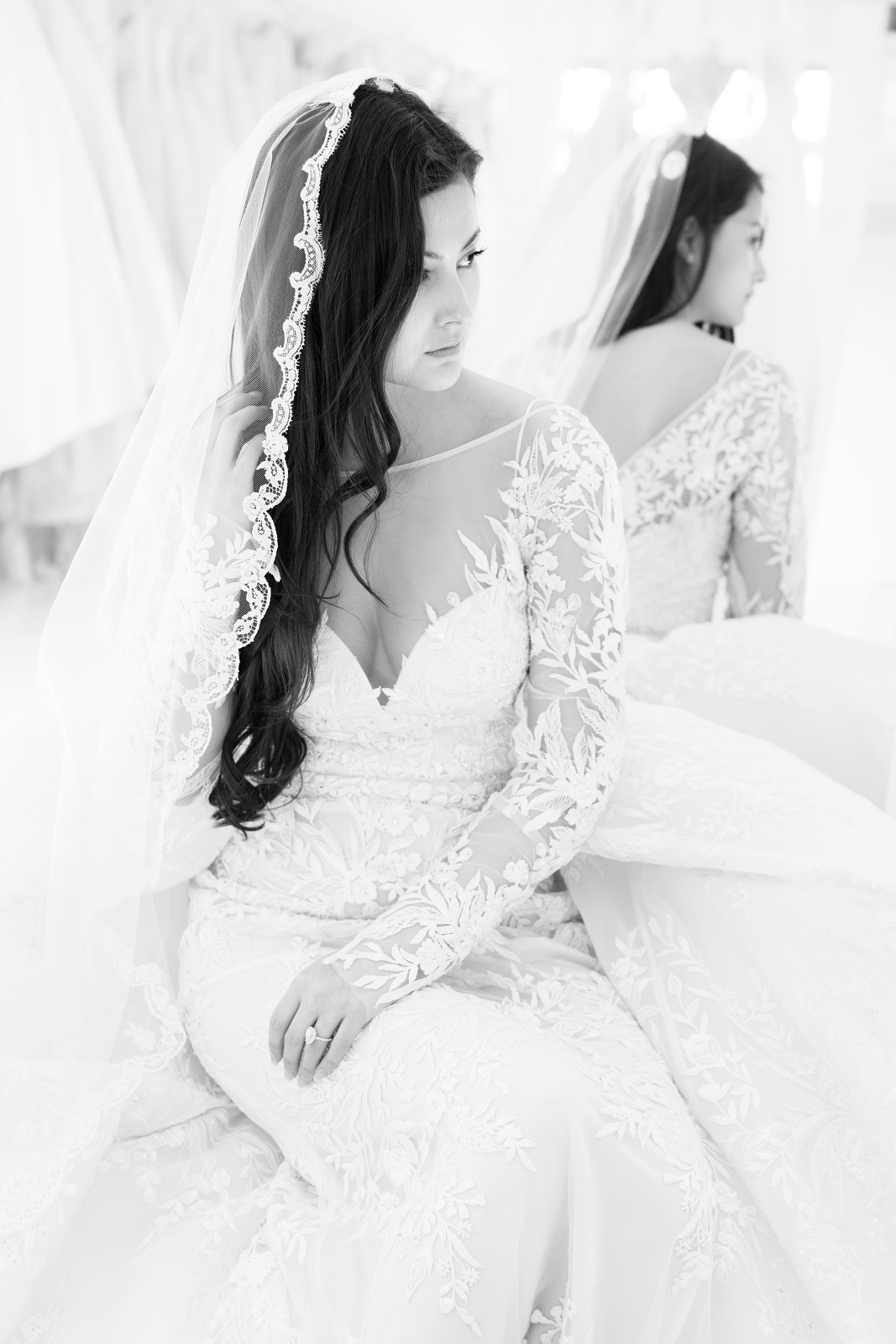 MY Wedding Dress Shopping Tips
Make sure you wear proper makeup and do your hair. Nothing looks good if you look at your face and think you look tired.
Wear nude underwear.
Don't drink too much of the free champagne – it's mostly for your shopping companions, you need to keep your mind sharp!
Only take the people with you whose opinions matter. Anyone else can come to a fitting once you have committed  to a dress and they wont sway you during the decision making process.
Try not to get too serious. It's fun, you will find a dress and it will be lovely. So enjoy it! The search is half the fun.