---
I wanted my bridesmaids to look and feel like their best selves. Razan Alazzouni was my best chance at making that happen for them.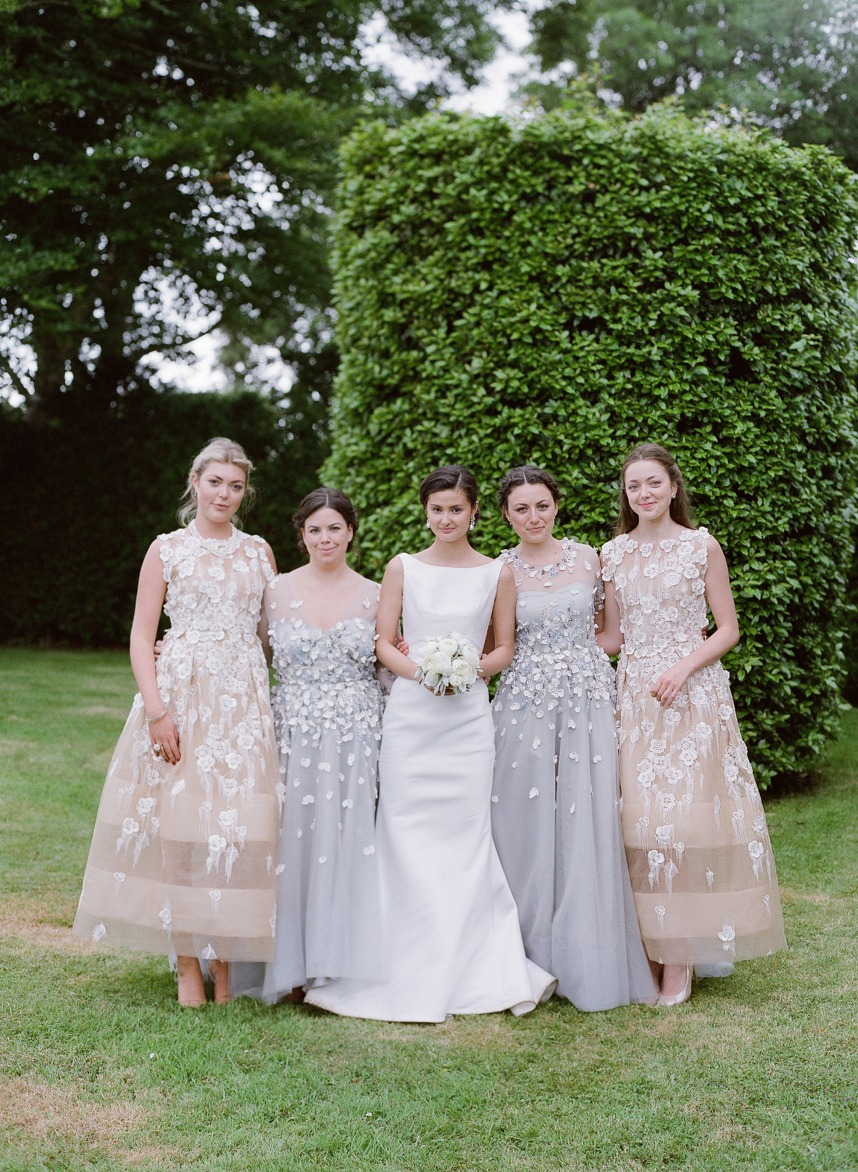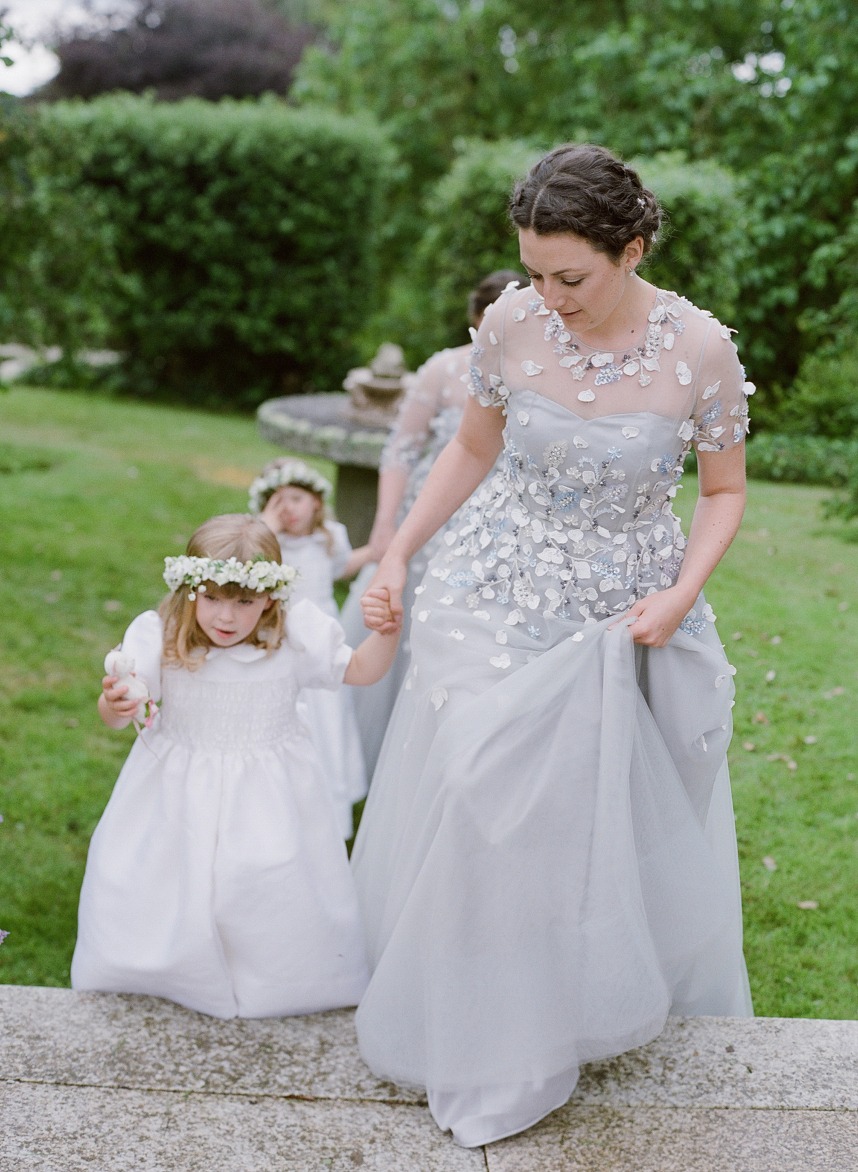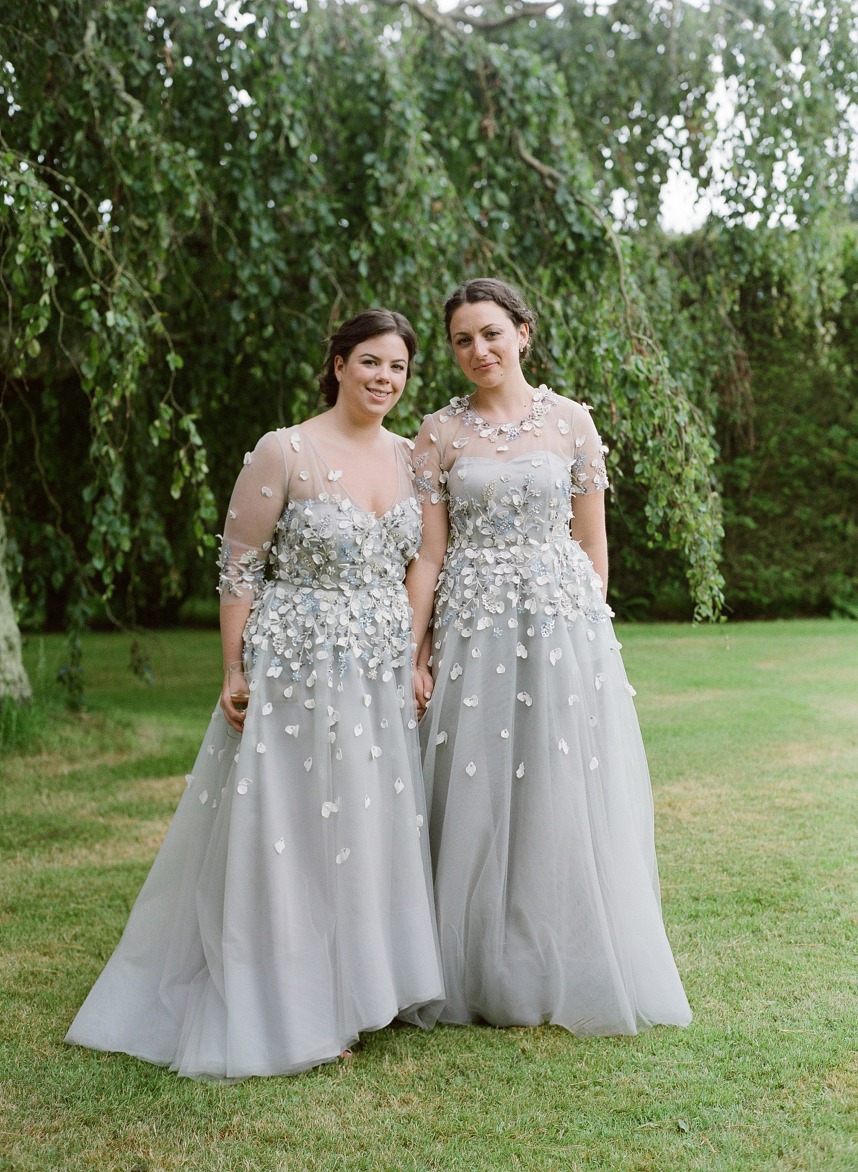 I have worked with Razan Alazzouni for more than 6 years. In that time we have built a wonderful friendship. I have so much respect for her aesthetic and work ethic. She continues to create dresses I love and make me feel exceptional. Most recently I wore one of her kaftans to Ascot (at the time I was hiding my pregnancy and it worked a dream!).
So I knew I wanted her to make the bridesmaids dresses. However I wasn't sure what style to go with. My bridesmaids have totally different figures and styles, but I wanted them both to feel good. In the end I turned to my inspiration for all projects. Pinterest! I created a board with references of things I liked. Then I discussed with my friends what they liked from this and what would suit them. From these references Razan created the dresses. The bridesmaids had fittings in London and then the final dresses were shipped to us, which we had finishing touches (nip and tuck alterations for any weight changes) made to.  It was a fabulous experience that I cant recommend enough. I hope you will agree the results were stunning.
To find the shoes, I had a lot of fun at the Jimmy Choo Sample sale with my bridesmaids finding options. I think we got really lucky, they almost perfectly matched and were a steal.
On top of their outfits, I wanted to give my friends some goodies to say thank you for being my bridesmaids and also for them to use of the day. I settled on personalised raffia clutches from Rae Feather, their makeup for the day, hair pieces from Maggie Wu, ballet pumps for dancing the night away and a personalised jewellery set from Missoma.
I have to say a huge thanks to all the brands that helped me make this possible (through press samples and discounts). From beauty… Clinique, Givenchy, Nars, Laura Mercier, Tom Ford, MAC, Estee Lauder, By Terry and Laura Geller.