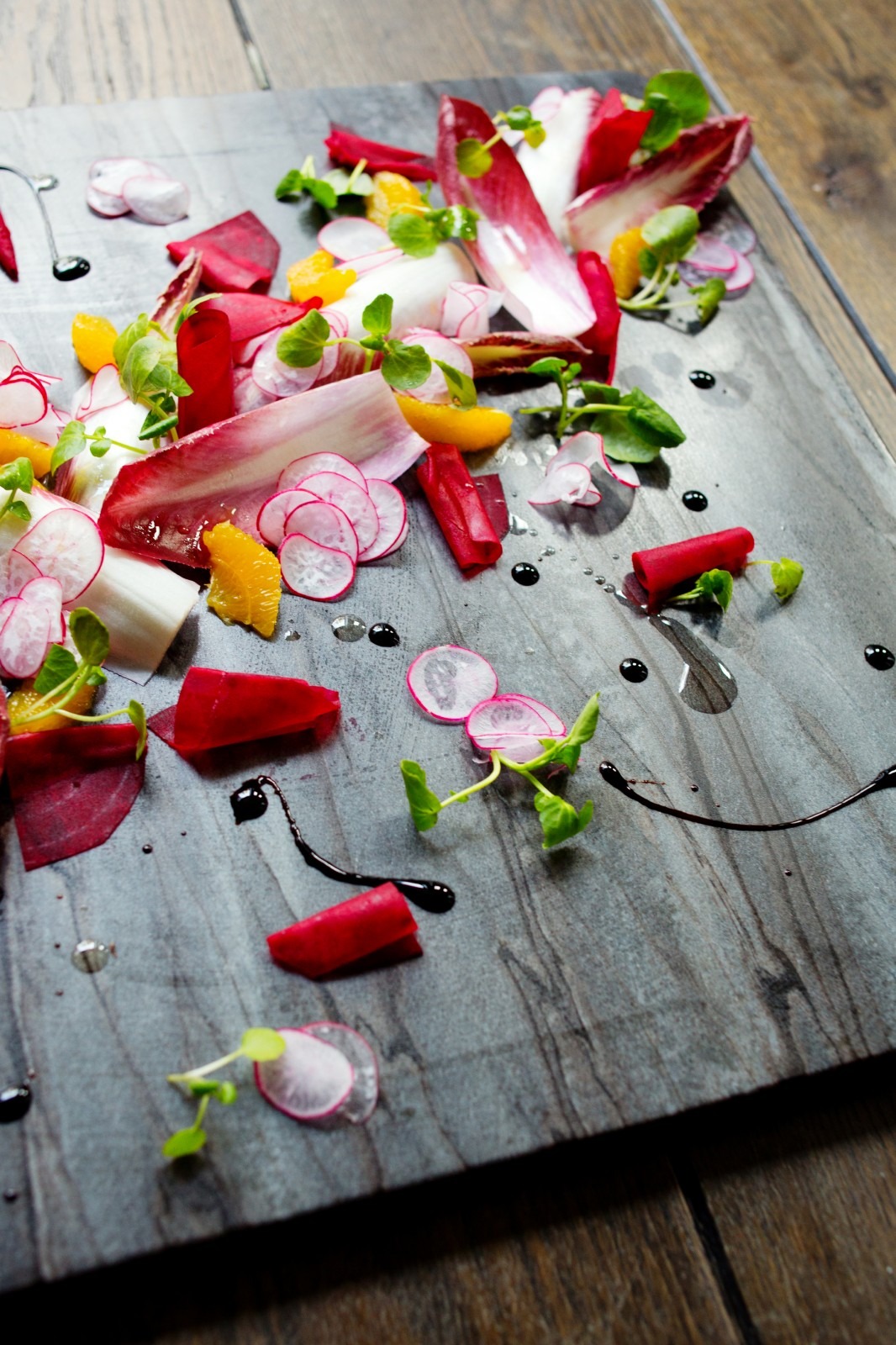 ---
This salad is both beautiful and tasty, it's the perfect companion to a very rich dish, as the citrus cuts through in a delicious way.  I love it with my
Truffle Macaroni. 
2 Oranges
6 Small Pink Radishes
1 Red Endive
A salad bag of Watercress
¼ Beetroot (raw not picked or cooked)
Nut Oil
Thick Balsamic (or reduction with sugar)
Prep the Salad
For this recipe you want to prepare all the elements first and then ensemble it on a platter. It's super quick and easy.
Peel and segment the oranges.
Open Endive and trim ends.
Use a potato peeler (or a if you have one a mandolin) to make super thin slices of radish and then beetroot.
To ensemble begin with the endive, then add the orange segments, then the radish and beetroot (which I like to curl into rolls), and finally the watercress over the top.
Drizzle balsamic reduction (or a super thick balsamic if you can get it) and nut oil over the top.