---
I think we have all had awful Rhubarb, either too sweet and mushy or beyond tart and stringy. I hate rhubarb cooked like that, so a few summers ago, supplied by my mothers rhubarb patch I decided to work out the best way to cook rhubarb.  I wanted the fruit to retain its lovely pink colour and hold together without going stringy. I realised the most important thing was to make sure that the rhubarb is the same width, so that it cooks at the same speed. If you have some home grown variations, cook them in trays by size. I also realised the rhubarb needs to be cooked slowly and completely flat to retain its shape. This recipe is really easy but it will change how you see and eat rhubarb.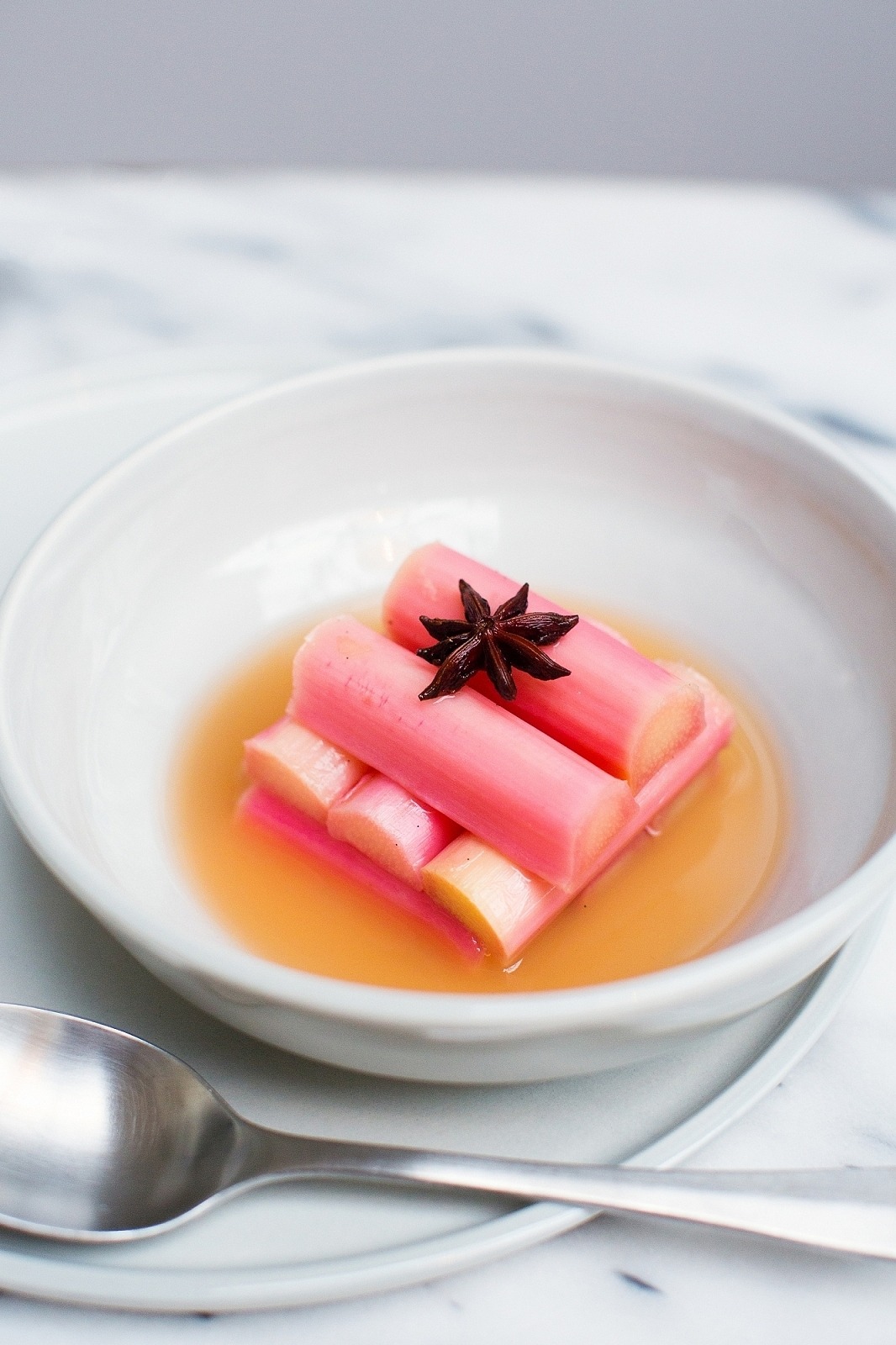 Print
Serves 4
6 Rhubarb Stalks
500ml Apple and Ginger Juice
or add ½ tsp of grated Ginger to Apple Juice
2 tsp Vanilla Paste
2 Cinnamon Sticks
5 Star Anise
3 Tbsp Caster Sugar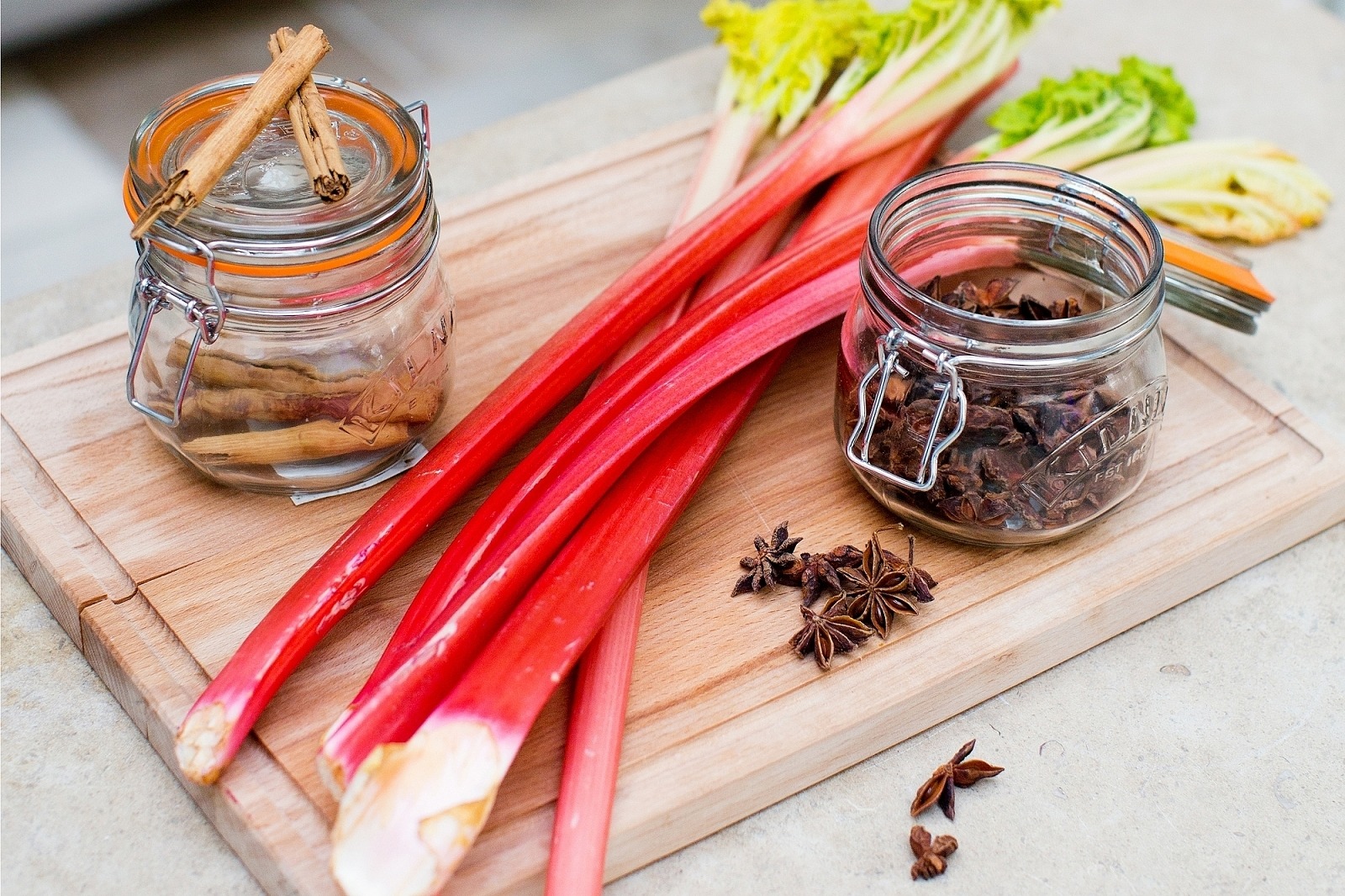 Preheat your own to 75°C
Wash your Rhubarb and cut it into 5cm sections.
Lay them out in a baking tray large enough that they don't overlap.
Add the Spices, Juice and Vanilla to the tray.
Bake for 45mins to an hour.
The Rhubarb is done when it is soft to the touch but doesn't break up. Bare in mind that it will continue to cook after you remove it from the oven, so slightly undercook it.