---
Something for the weekend.  These potatoes are a fail safe way to win favours and influence people. If in doubt cook them. They are crispy, coated in Parmesan with a nutty warmth from the Truffle and yet light and fluffy within. The perfect Parmesan Roast Potato.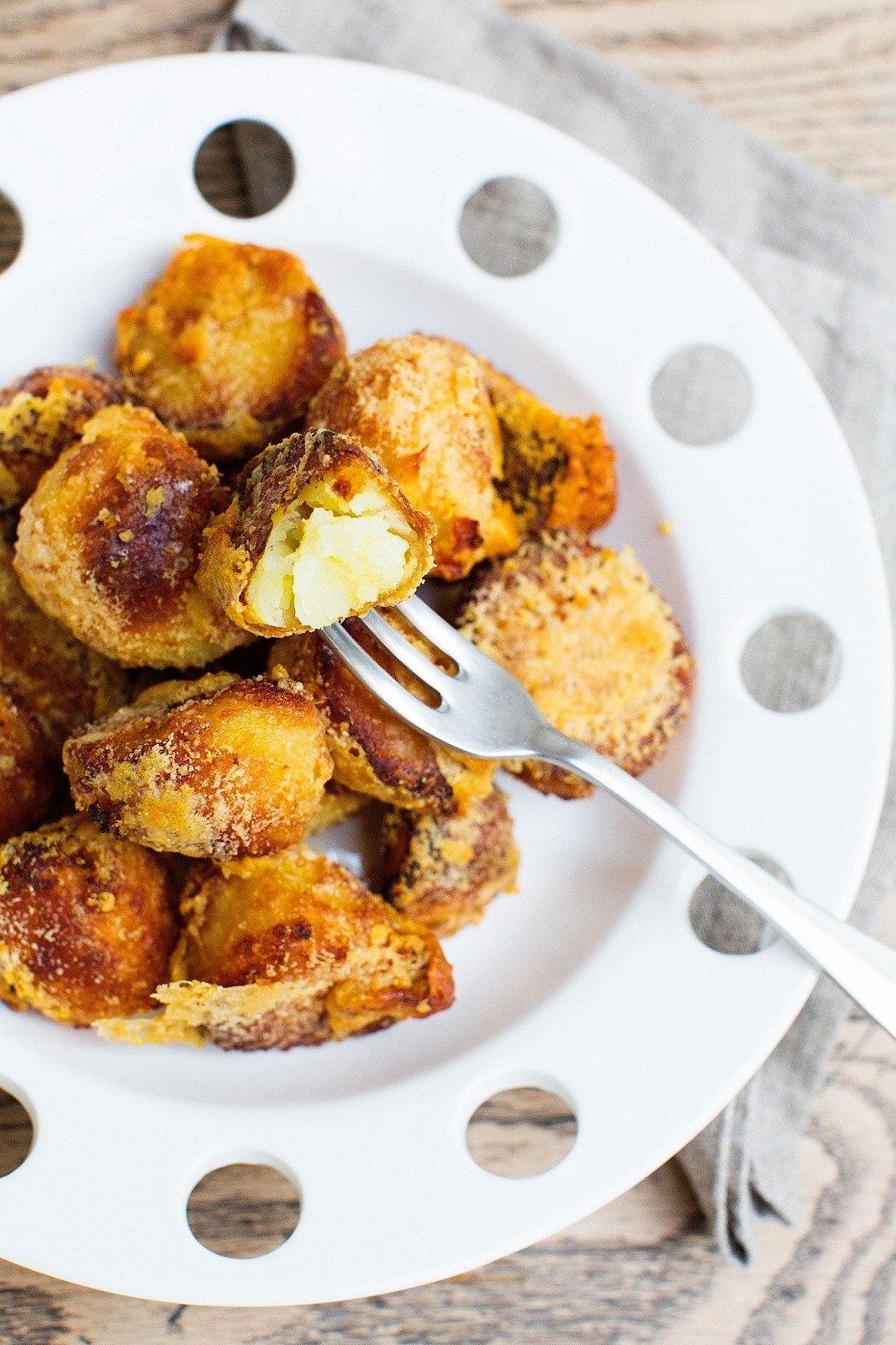 Serves 4
1Kg Albert Bartlett Rooster Potatoes
80g grated Parmesan
4 Tbsp Cooking Oil
4 Tbsp Truffle Olive Oil
2 Tbsp Plain Flour

Prep
Preheat your oven to 220°C.
In a roasting pan add the Cooking Oil and Truffle Oil and place in the oven to heat.
Peel and cut the Potatoes into even sizes (I normally do quarters or eights depending on the size).
Place them in a pan of seasoned cold water and bring to boil, simmer and cook until firm but soft on the edges.
Drain and allow to dry a little in the pan with the lid off.
Sprinkle over the Plain Flour and replace the pan lid, carefully shake the pan to cover the potatoes evenly in flour.
Take the hot roasting pan from the oven and carefully add the Potatoes so that they are not on top of each other.
Roast for 15mins. Then remove turn and roast for a further 15mins.





Add Cheese
Removing the roasting pan from the oven, take your Parmesan Cheese and sprinkle it over the top of the potatoes, aiming to pile it on each one rather than cover the whole pan.
Return to the oven for a further 15mins.
Oil Removal
At this stage there can be too much oil in the pan, as some will be released when the cheese melts. If this is the case simply spoon some off.



And More Cheese
Turn the Potatoes and add more cheese to the top.
Return to the oven for a further 15mins.
After this turn them again and cook for the final 15mins.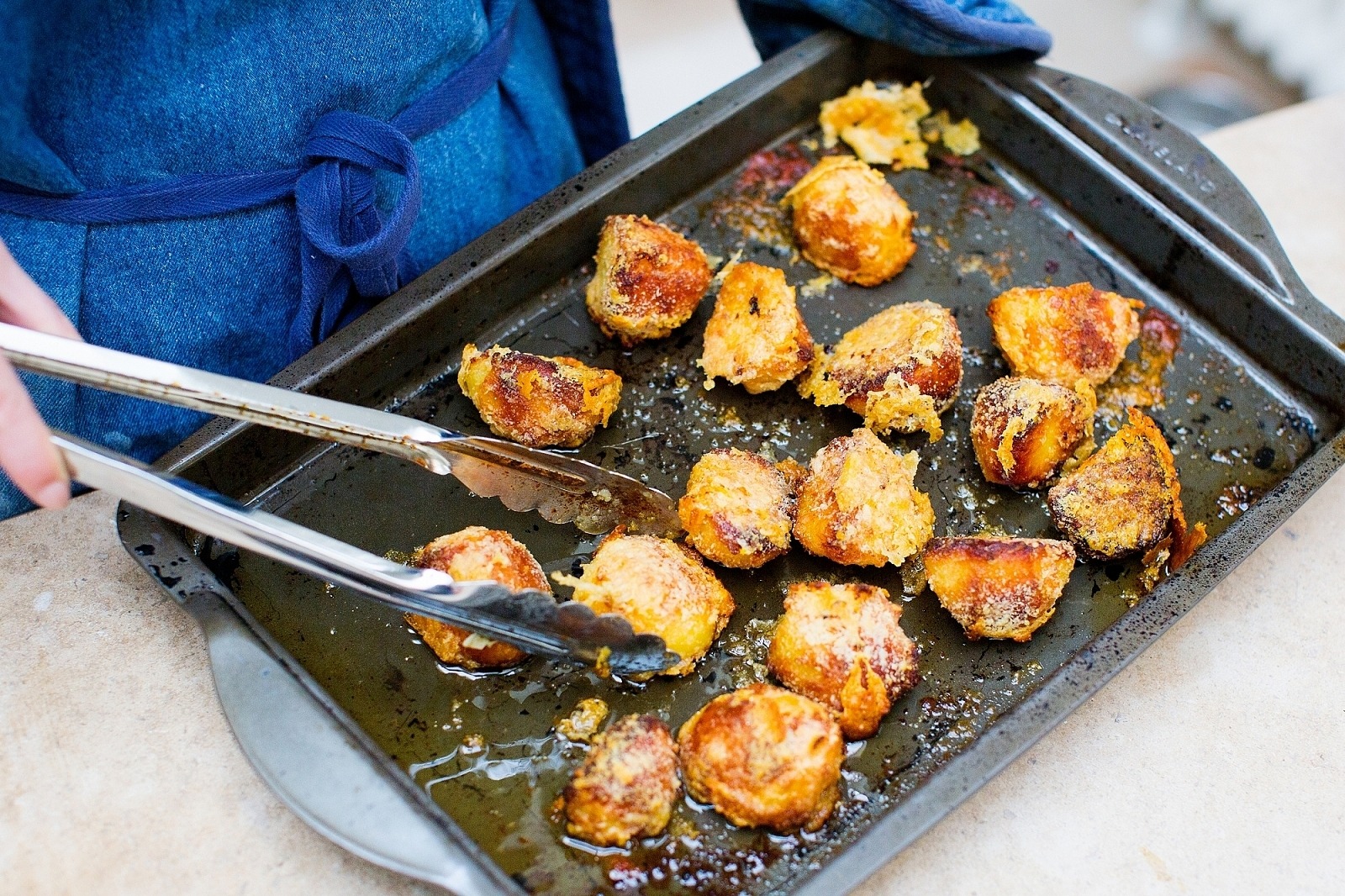 Serve them straight from the oven.
They work wonderfully with a traditional roast, but I tend to use them more in the summer with light dishes like this menu. Along side BBQ or Fish they are delightful. I will happily eat them alone before they even get to the table.