---
These easy canapés are cook free! All you have to do is prep and assemble, so even if cooking really isn't your thing, you can't mess these up. I promise!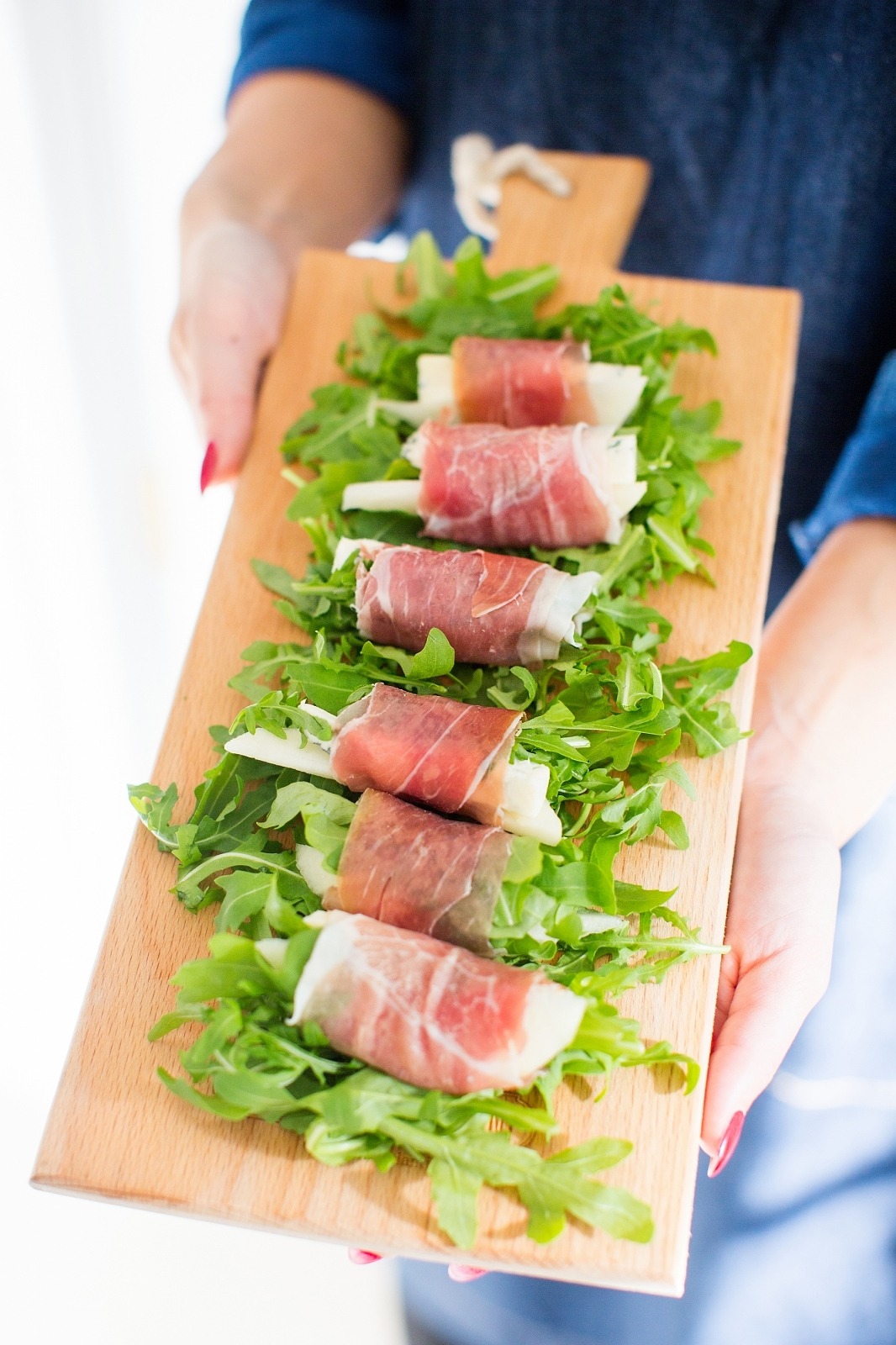 Makes 8 Canapes
1 large Ripe Pear
8 slices of Parma Ham
1 packet of Roquefort
1 salad bag of Rocket
Pepper and Salt to season
Truffle Honey Optional
Cut your pear into eighths and then peel and core the slices.
Cut the Roquetfort into rectangles about half a cm by 3cms.
Lie the Parma Ham flat (depending on the size of your Parma Ham, you should be able to get two out of each slice) and tuck into the end the Pear, Roquetfort, four Rocket leaves and finish with a good seasoning of Salt and Pepper.
Roll the bundle up and place on a serving dish on a bed of Rocket.
When you have completed your canapes, you could drizzle with truffle honey for a decadent extra finish.