One Silk Scarf
Possibly a few Hair Pins (if your hair is slippery)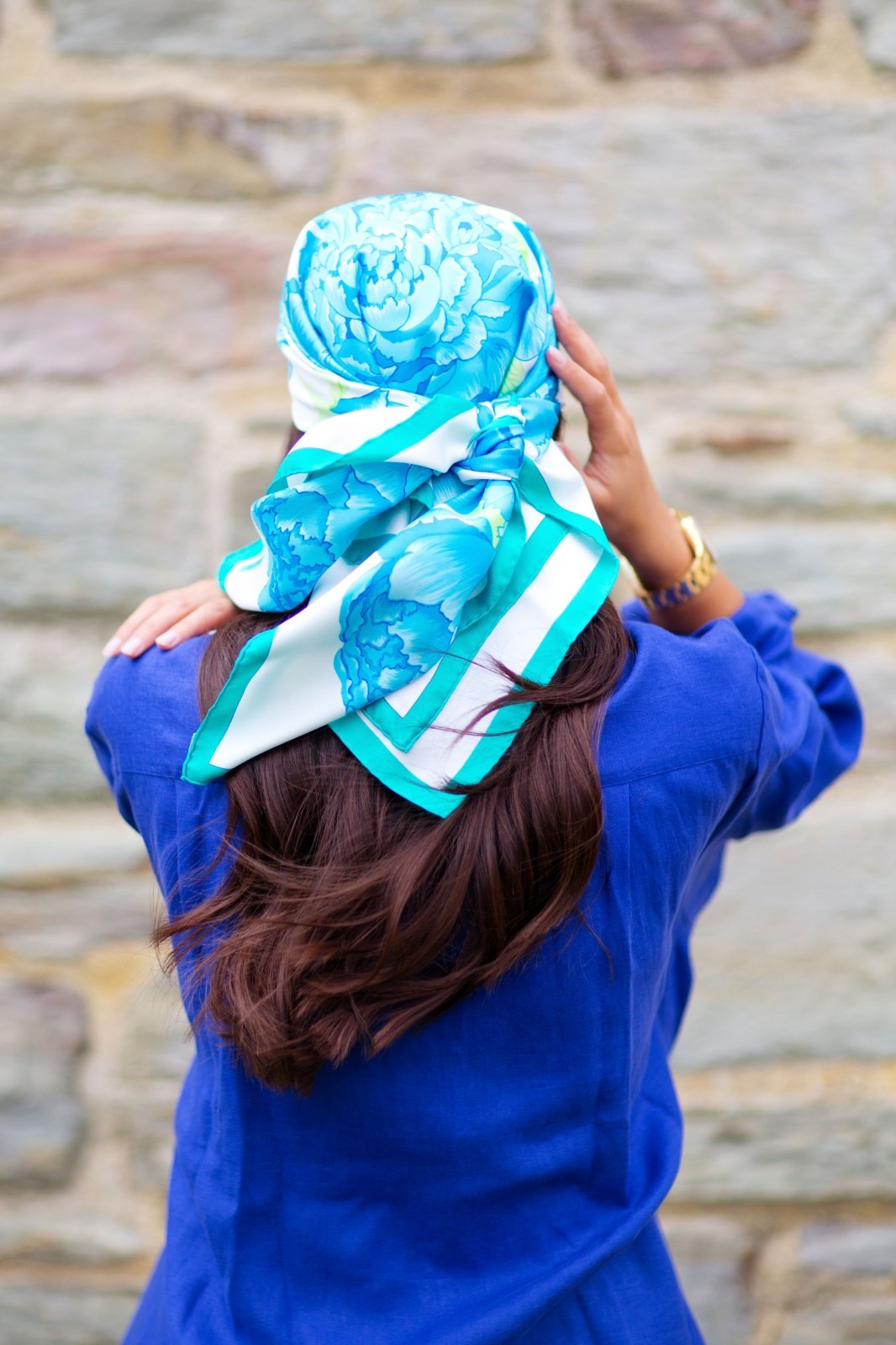 Take the scarf and fold it in half diagonally.
If you have a smaller head (like me) you might need to fold the scarf back on it's self so there is a border along the top edge, like in picture 2, to make it smaller.
Grab the two base ends of the scarf and throw it over your head (fold on the inside if you have one).
Tie the ends together in a basic knot with the middle section underneath.
Arrange the look in the mirror and then tie a second knot if your happy.
You may need to pin the scarf onto your hair at this stage. I recommend that you pin it behind the ears where people are less likely to see the pins.




Or instead you can tie a bow at step 5. and turn the whole headscarf around to the side so it sits by your face as seen in the last few photos above.
Always remember to check it in the mirror to perfect the way the fabric falls. It's different every-time.
Here are some more scarf options to use with this tutorial…
Issa,  Issa,  Maris Testino for Mate,  We are Owls,  Temperley,  Temperley,  Anthena Procopiou,  Moschino Cheap and Chic,  New Look,  Minkpink, and Monki.