Take the scarf and lie it face down. Then fold back the top corner a quarter.

Hold the scarf by the corners of this fold and hang around your neck. Secure these two corners with a safety pin.


Let the scarf hang down naturally and then take hold of the sides at the height of your waist.  Hold the two sides together around your waist and safety pin in place.



Use the length of ribbon wrap around your waist and conceal the safety pin with a bow.  Pull the front of the scarf a little so that there is a excess of scarf above the ribbon. This will create a great shape.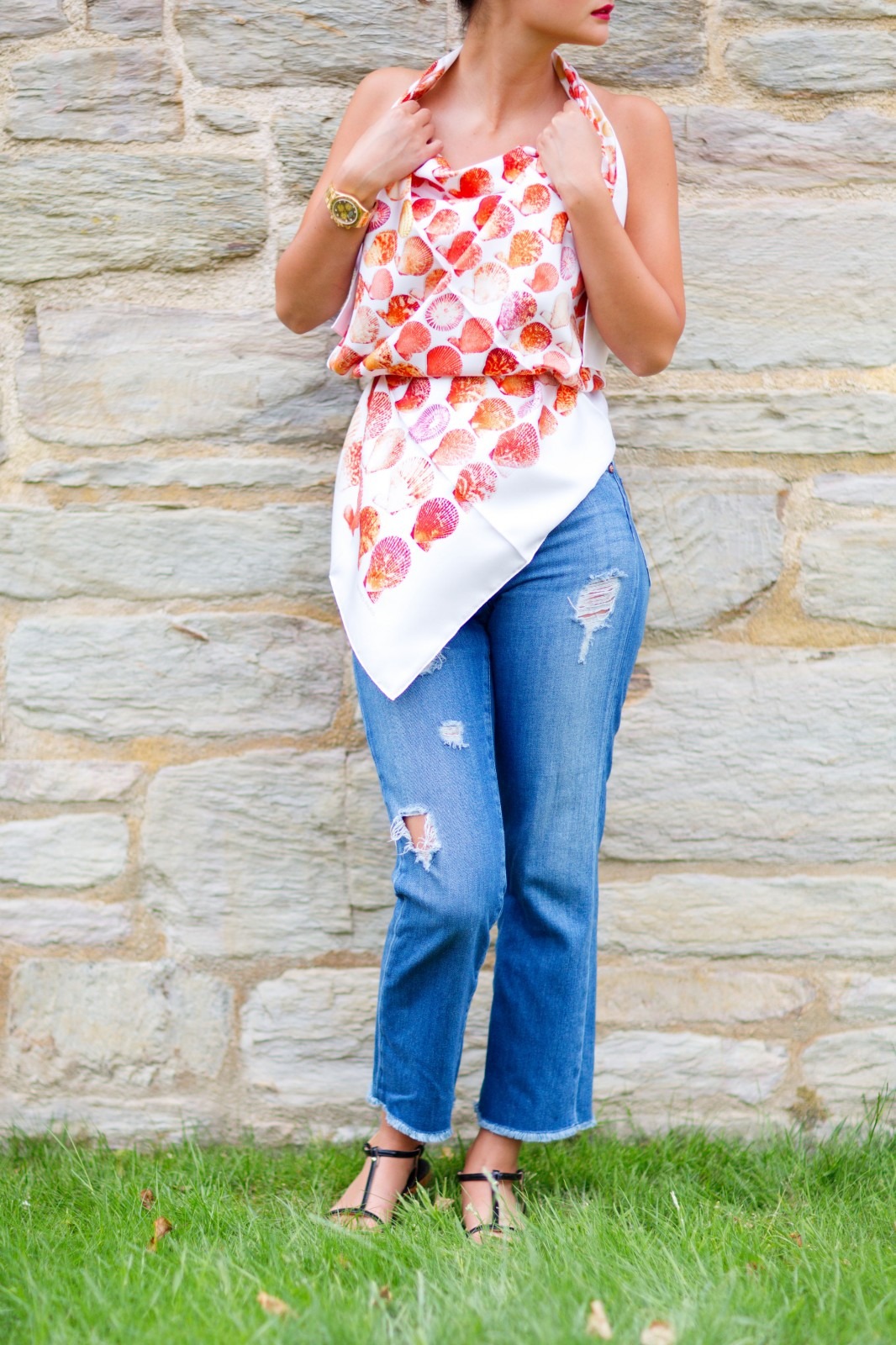 Here is another selection of great scarves to create this look with…
Hermes, Hermes, Temps des Reves, Temps des Reves, Temps des Reves, D&G, Oasis, Barbour, ASOS, Front Row Society, Emma Cook and Lock and Key.
You can also check out my previous scarf tutorials for a skirt and two dresses (One and Two).