---
Welcome to part two of the scarf dress tutorial.  This is another simple but great looking option for your scarves.
Some people in the last tutorial wanted to know where I got the large blue scarves from that made the previous look, I actually bought them in Hong Kong at the Chinese Arts and Crafts Centre. That may not be local for everyone so here are some other great big scarf options…  High Street here, here and here.  Luxury here, here and here.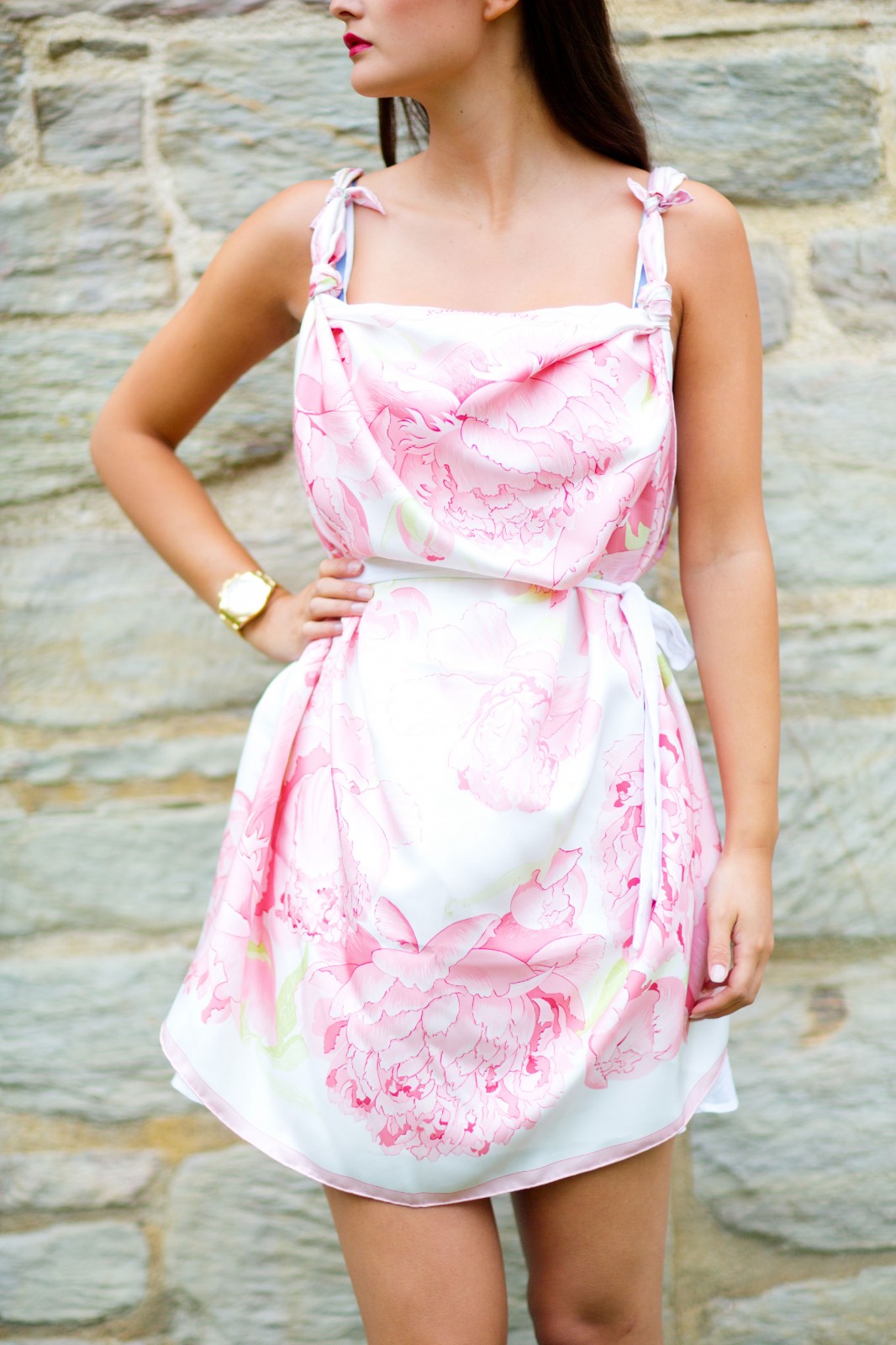 2 Scarves
1 length of Ribbon
A few Safety Pins
















Take each scarf and knot the top two corners. Pulling the knot until it is tight and about 4 inches from the tip.
Tie the tips together with the scarves facing out.  Pull the knots tight to make them as small and safe as possible.
Now place this over your head. Bring the back scarf around your waist and secure it to the front one with as many safely pins as you feel you need on each side.
Take the ribbon and tie it around your waist to conceal the safely pins and create a nice shape.
 Adjust the dress in the mirror.