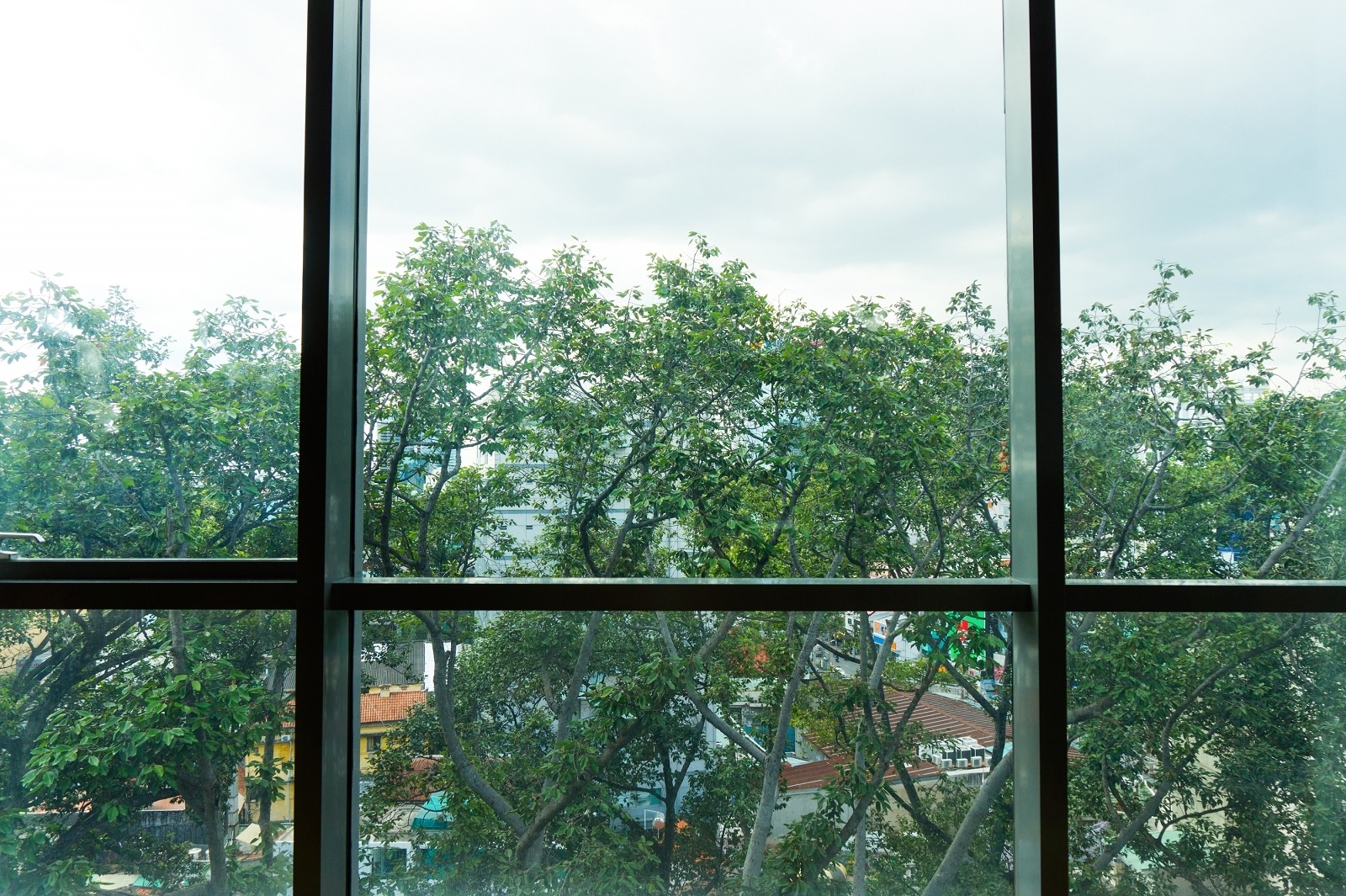 ---
A little calm modernity in the buzz of one of my favorite cities.



A modern spa stay
Arriving in a cab from the airport, my first impression of this hotel was how modern it was in comparison to the rest of the street. The huge windows filled with views of lush foliage feel abstract and calming. This hotel is upside down. All the action is on the top floor. The roof terrace and restaurant is the place to be. With views across the city, its the best place to get a cocktail before dinner, and the a great start to everyday. Bright and light for your delicious breakfast. I loved the breakfast options. So much fresh deliciousness, from the buffet and menu.
The really special thing about the hotel was the spa. Each floor has a spa room and every guest gets a treatment per day included in their room rate. The perfect answer for spa lovers. It also means every corridor smells of aromatherapy which is heaven. I love that this mood is continued in the rooms, which are predominately decorated with linen and wood.
I found the hotel was in a great location too, walking distance to the Ben Thanh market and then on to Union Square. See my full rolodex on the city for ideas.
A huge thank you to The Luxe Nomad for making my stay happen! Do check them out on Instagram for major holiday inspiration.