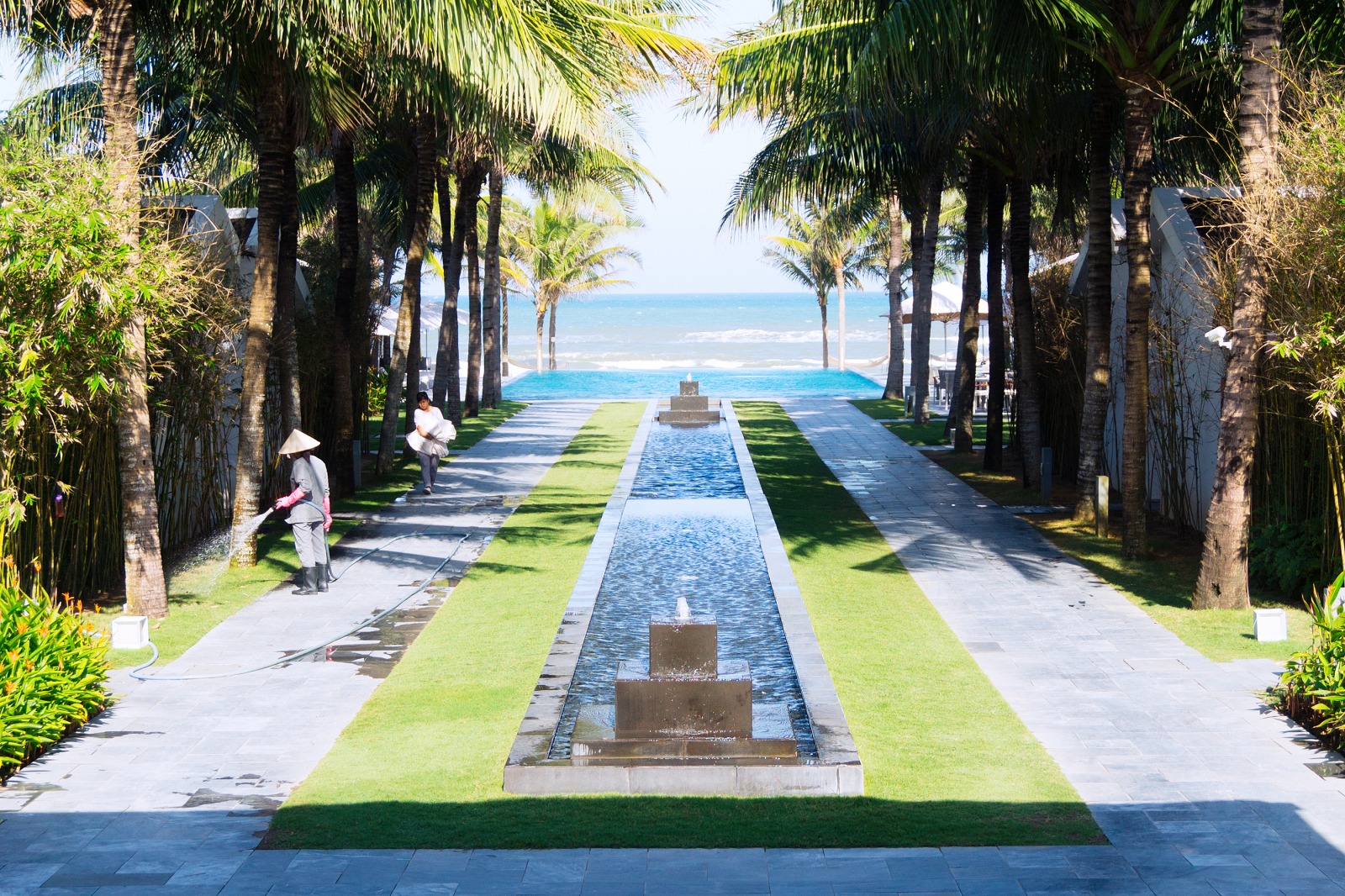 ---
An all-inclusive spa, private pool villas and breakfast anytime anywhere in the resort. Fusion Maia knows what you want on holiday.

Like it's sister, Fusion Maia Da Nang offers a relaxing oasis. The concept behind these hotels is that the spa is all-inclusive. Meaning that every guest gets a spa treatment per day included in the cost of the their room. The spa is set in gardens with a very grown-up pool. The rooms at the Maia are lovely and spacious, and very private, each pool villa has a sitting room leading out onto your private courtyard and pool. Garden walls offer privacy and the low profile of the resort buildings means you can sunbathe without any fear of being over looked.
Another feature I love about this resort is the breakfast. They offer breakfast at anytime in any location within the resort. Meaning there is no mad rush to get up and make it to the buffet before it shuts. We enjoyed breakfast most on the beach with sand between our toes. To me there is nothing less luxurious than rushing, so it was perfect.
The resort itself was lovely. A main decorative pond leads down to the pool and then the sea creating quite the impression when you arrive. Although the beach is quite ruff it's still lovely to spend the day walking it, and the food at the resort more than makes up for it. We loved the vietnamese dishes. It was also lovely to be so close to Hoi An, a hotel shuttle bus takes you there and collects you. All in all a great place to relax in the sun.
Thank you to TheLuxeNomad for arranging our stay. You can book your stay at the Fusion Maia with their amazing team.