---
This Easter celebration, more than a chocolatey treat might be awaiting you.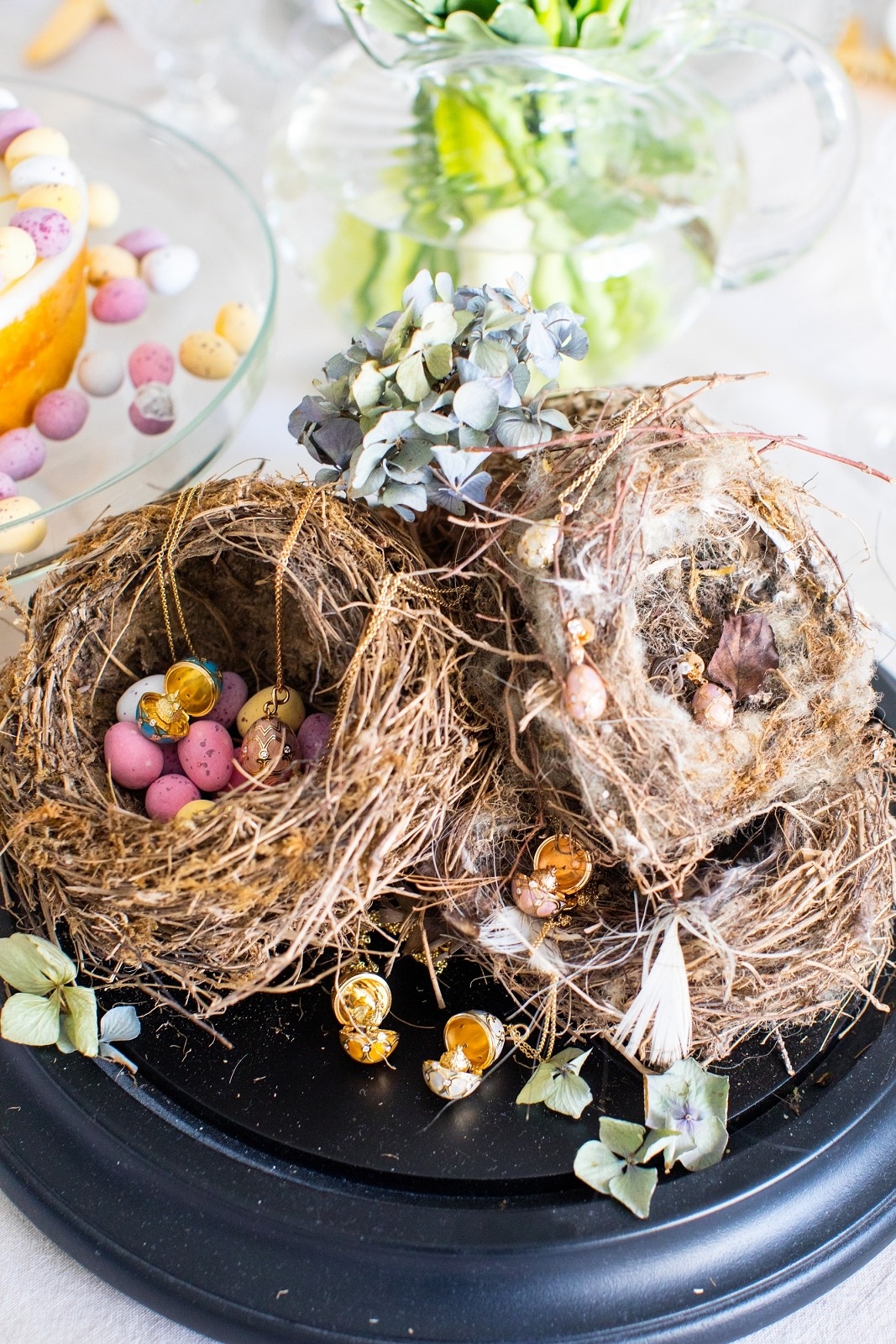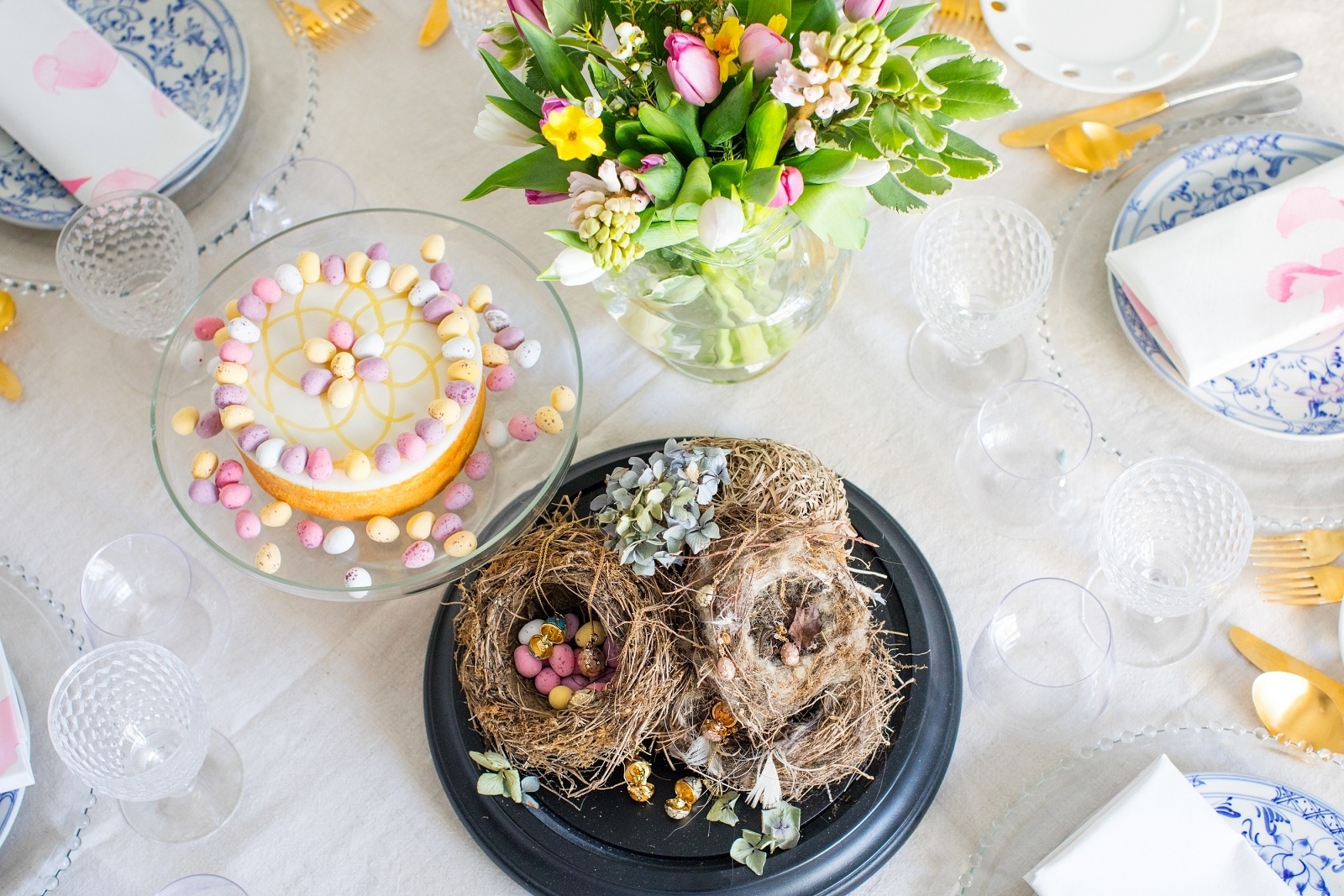 Faberge Eggs Today
When you say Fabergé – I think everyone thinks of the beautiful eggs so famous from the Russian Royal family's collections and museums the world over. Few brands are so identified with a specific piece. This is probably double sided sword. I love the eggs and have always loved enamel work. For me there isn't a better Easter present than these beautiful little treats.
I love wearing them day to day, the pastel coloured eggs are very pretty pendants that have a wonderful weight and shape around your neck. I don't think of them as 'event' pieces but instead everyday embellishment, which of course means you get far more wear out of them. This year Fabergé have made 'surprise' eggs, which pop open to reveal a golden rooster to celebrate the Chinese year of the rooster. The pale colours go so wonderfully with denim – which I live in, as you know. See the full egg collection on Fabergé.
I decided to lay my table for Easter this year with a pastel theme to match the eggs. Spring flowers and collected birds nests (when we cut back the hedges at home, we find them on the trimmings and save them) all surrounded with pastel chocolate eggs. My dining room has a blue and white colour scheme, because it leads off my kitchen. I would love to cover the walls in grisaille of trees, but I need to book about a month off to do it myself. So for the meantime it is bright and white. Which I'm enjoying for now. I had my dining room chairs copied from Winston Churchill's house Chartwell.
I'm wearing earrings, large egg pendant and a small egg pendant in turquoise.
Also featured…
Locket Pendant
Pink Pendant