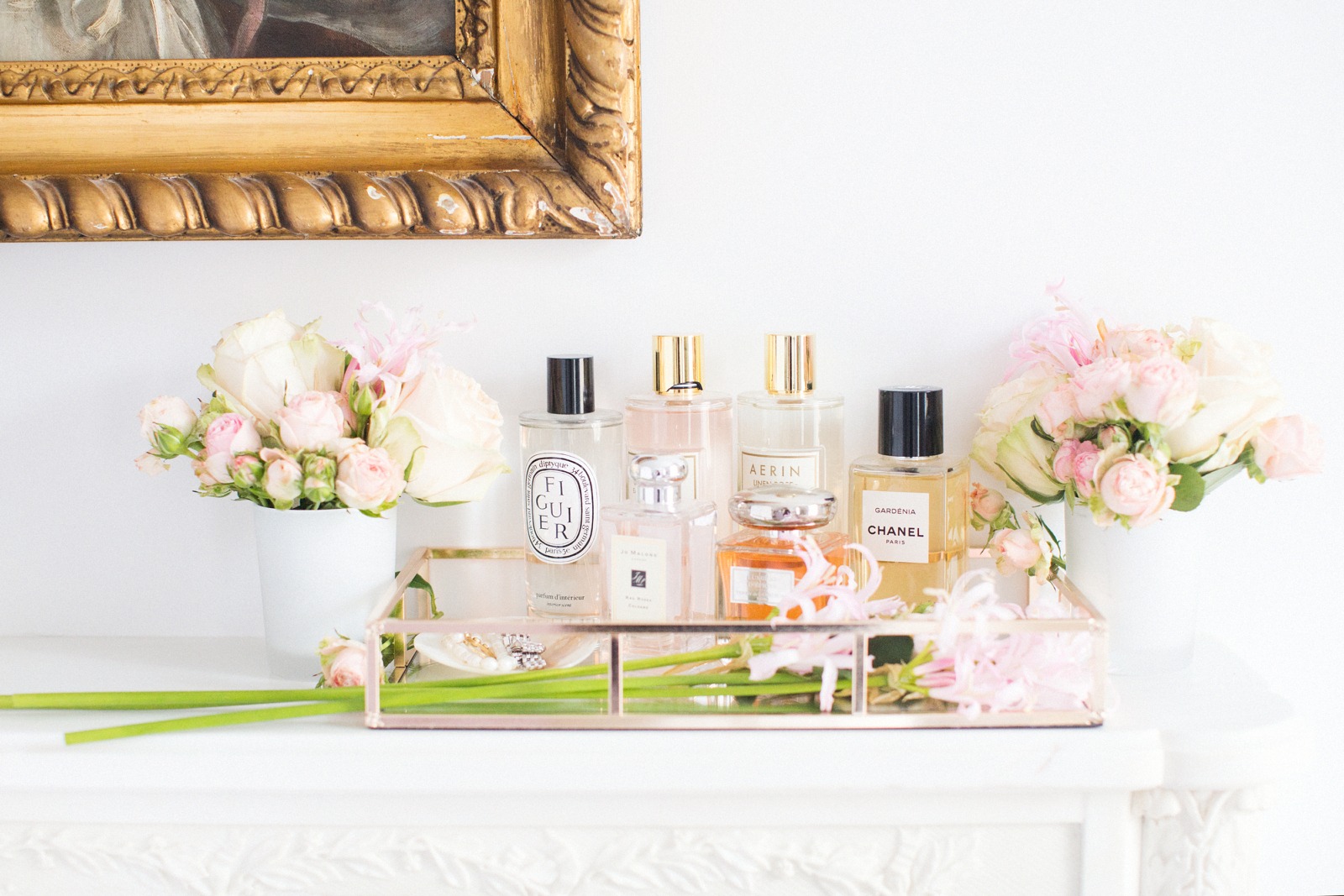 ---
Spring is the perfect time to rethink your floral scents. Having a fragrance wardrobe is really one of the greatest luxuries. It really allows you to choose your fragrance for your mood and the season. Floral fragrances make up more than half my collection.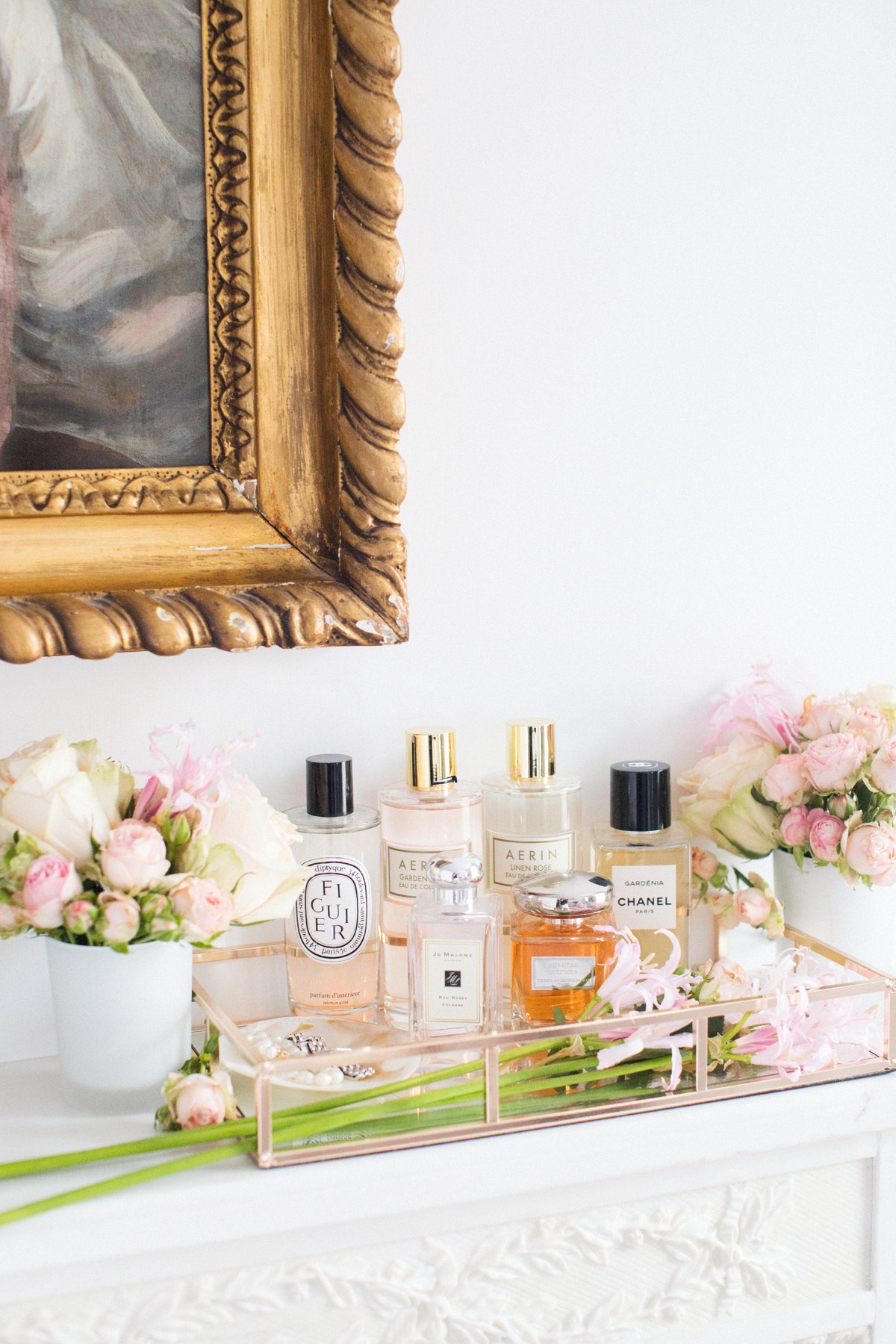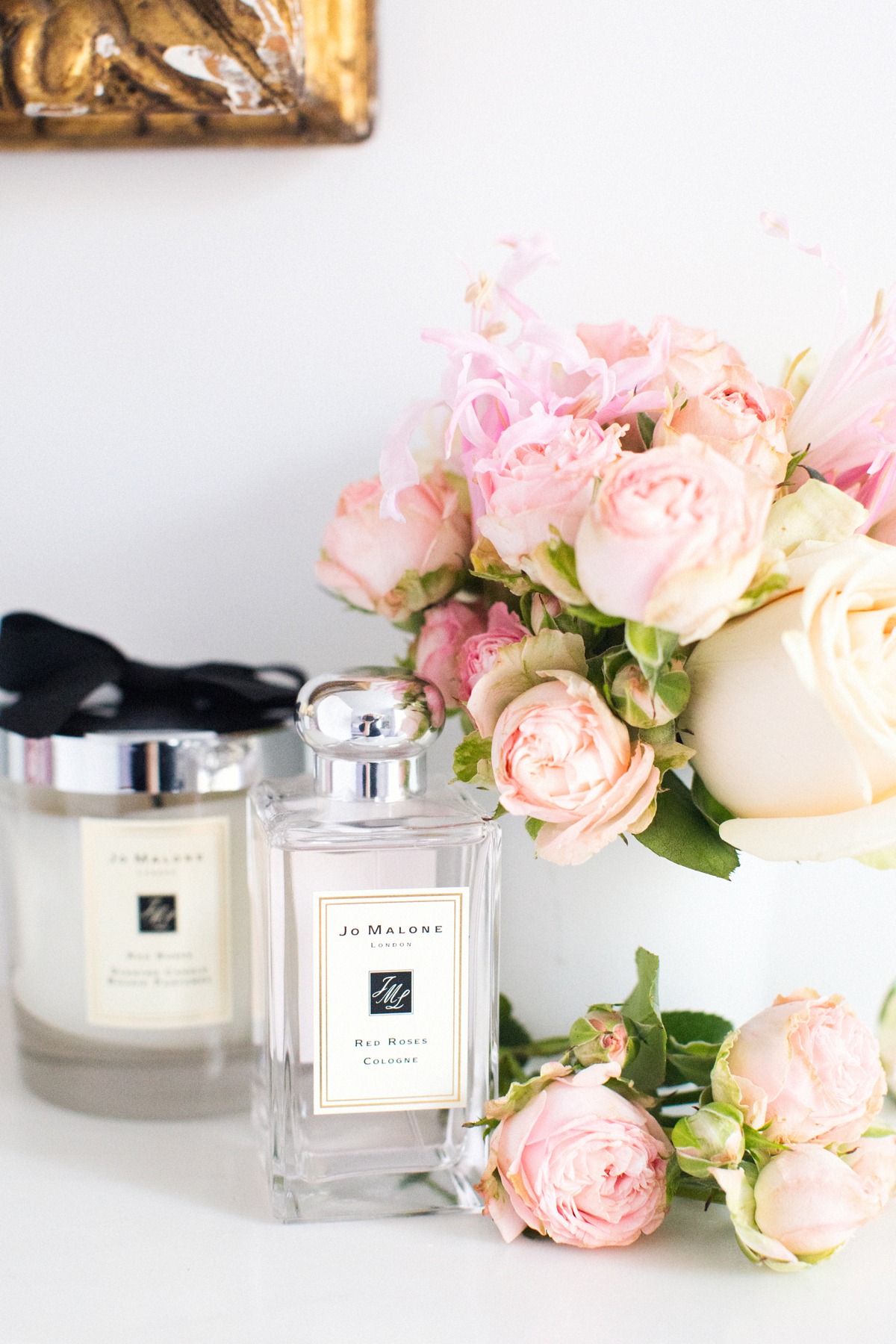 I love floral scents. They can be so varied – soft, strong, rich or light. The options are vast. I have two trays of fragrance in my bedroom. One is for floral based fragrances and the other is filled with darker vanilla or musk based ones.
This post is about some of the Floral ones. I have a real passion for floral fragrances. I wear them about 60% of the time. I love them to be light and a tiny bit sweet and rounded. I don't like more citrus sharp notes or anything too sweet and strong. I always aim to smell like 'me but better'. I don't like the idea that people know what your wearing, it should be more personal and unique on you than that. I am running a fragrance giveaway on Instagram right now, so check that out.
You can't go wrong with a classic rose based fragrance. For that I always reach for Jo Malone Red Roses. It's clean, light and not too sweet. Even though it's been around forever, I always without fail get comments on my scent when I wear it. I think it's such a classic that is really adapts to your skin so you are able to really make it your own.
There are a couple of floral fragrances I have fallen in love with since this post was shot and so I wanted to give them a shout out even though they aren't in the images. Serge Lutens is one of my favourite fragrance brands. I love a number of their fragrances, most significantly the Fleurs D'Oranger and Nuit De Cellophane. I wore a Serge Lutens scent on my wedding day and I only let myself wear it on our special days (valentines, anniversaries etc). It's filled with memories of joy for me and the whole brand (introduced to me by my mother) has a feeling of complete luxury, understated french style and rich femininity. I cant recommend enough that you explore this brand if you havent already. I would suggest starting with Fleurs D'Oranger.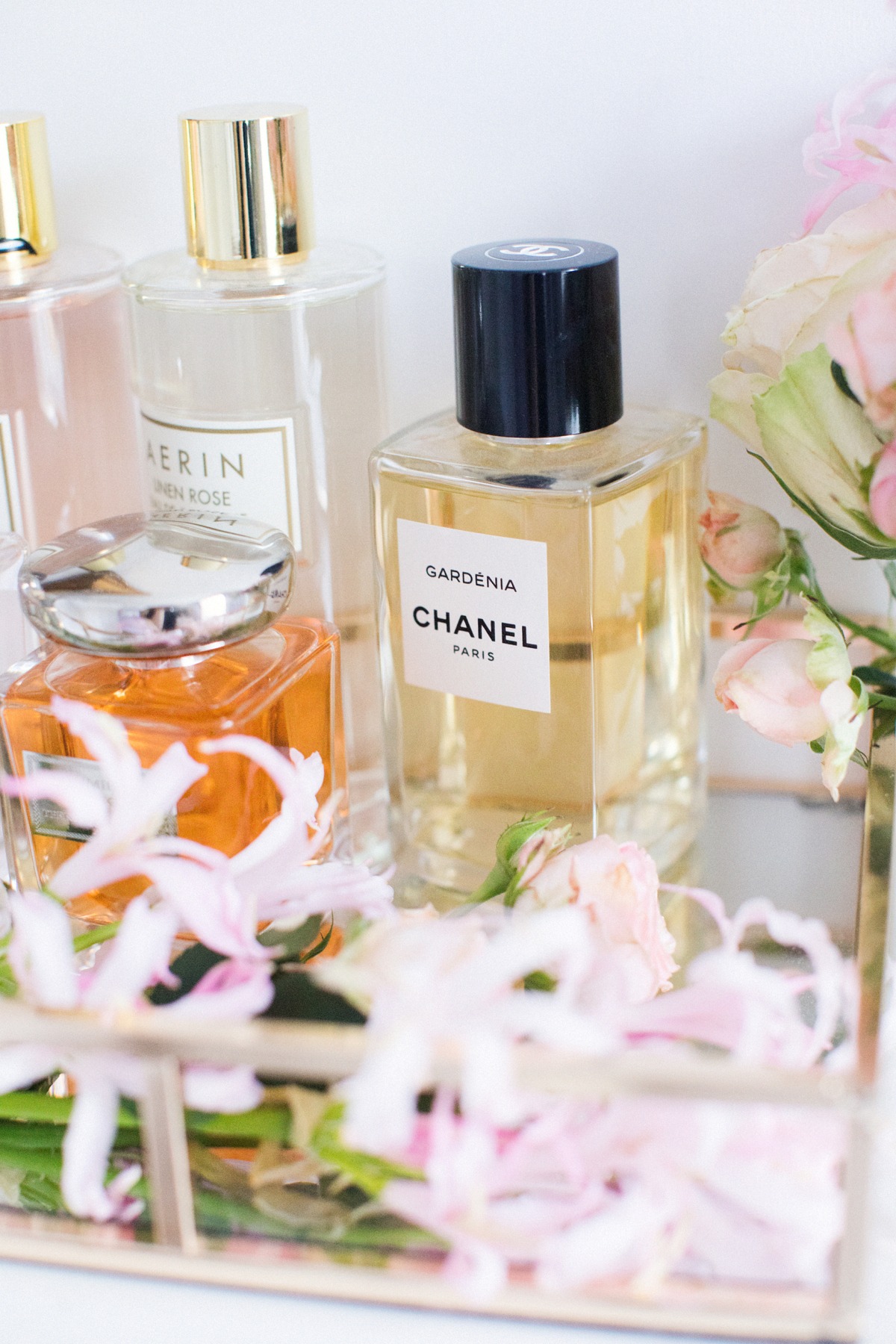 One of my favourite Chanel fragrances is the Gardenia. If the packaging alone isn't enough to suck you in, the beautifully light and refreshing floral fragrance will be. It's probably the freshest of these fragrances and the easiest to wear. I can't imagine anyone not liking it because its so light and clean. Chanel has a huge collection of fragrances, and they are always releasing new takes on old classics, as well as limited edition options, so always pop over the fragrance section when you are in store incase there is something you haven't seen before!


AERIN is a beautiful fragrance brand that you know I am a huge fan of. The two floral fragrances that I love most from the brand are the Linen Rose and the Garden Rose. I always pick up the bottles and think… "I probably don't need both of these" and then I smell them both and I cant choose my favourite so I keep both.  Fortunately I have room and the bottles are amazing looking. The Linen Rose is fresher with top notes of Orange Blossom and Lemon, whereas the Garden Rose is sweeter and warmer with touches of Amber and lots of different Roses. Both are beautiful and well worth exploring if you haven't already.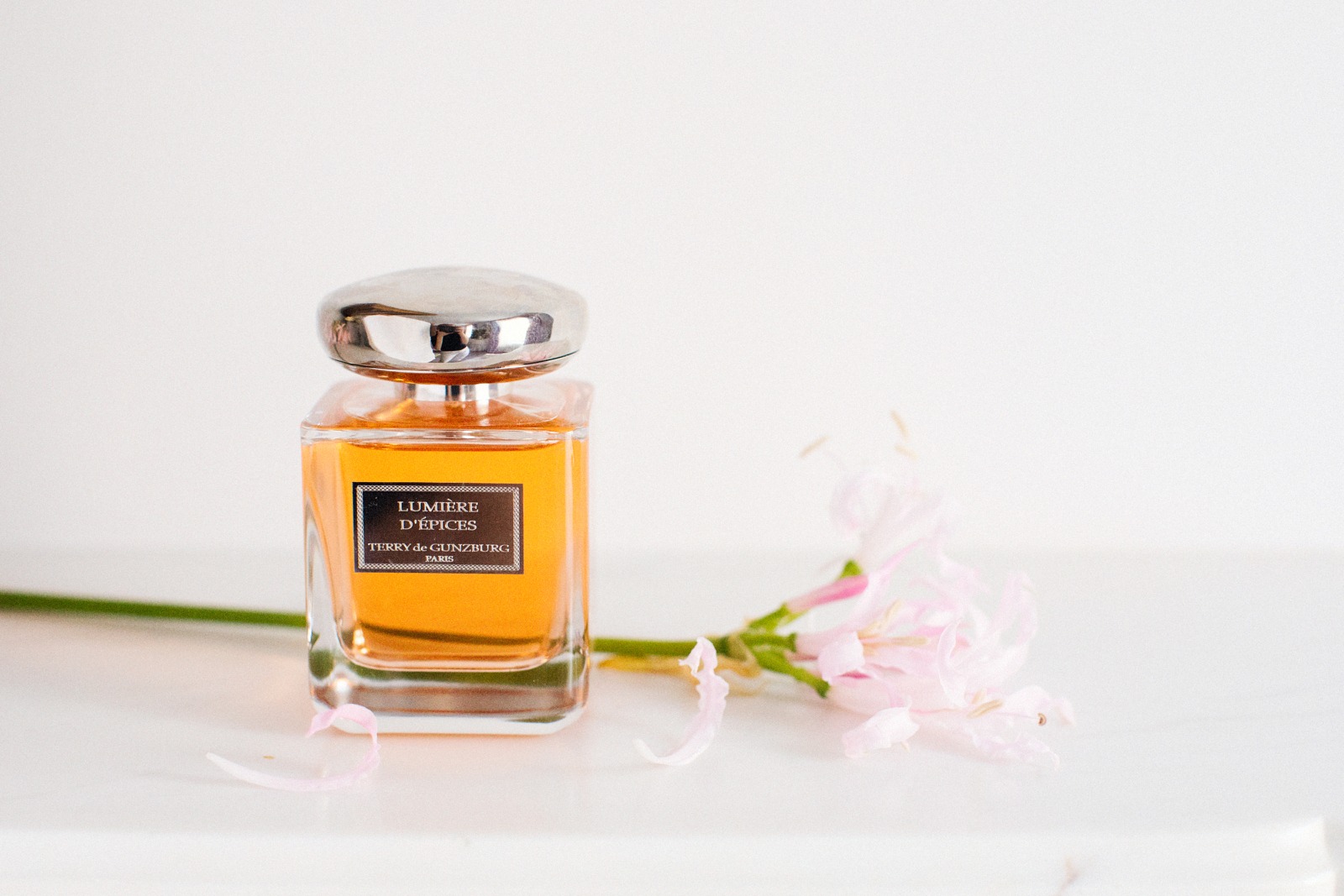 One of my favourite fragrances ever has to the By Terry Lumière D'Epices. Sadly they told me recently that they are discontinuing this fragrance, so I can't stress enough BUY IT NOW while you still can! I love the luxurious grown-up scent it creates. It evokes a strong feminine sexy women. This scent definitely sits alongside the Serge Lutens ones as a more sophisticated layered experience. They are less adaptable but very well balanced as they are. By Terry are launching new fragrances which is exciting but in the meantime I'm afraid I am a bit heart broken about the loss of this one.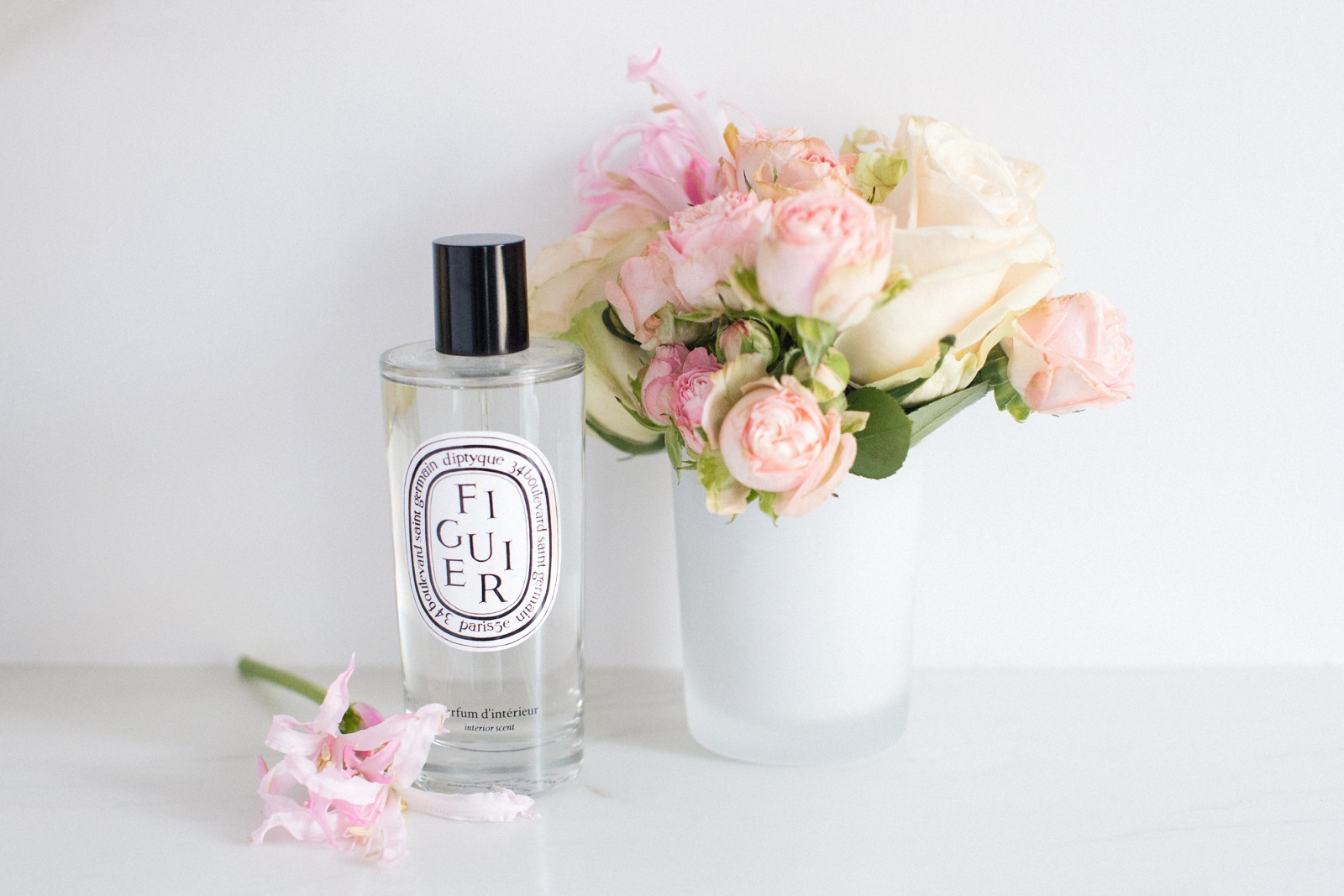 I wanted to include one room fragrance because I think the smell of your space is just as important as the smell of you as a person. Both set mood, tone and atmosphere. I love the DIPTYQUE room fragrances. I have their candles in every size (from super large, standard to tiny) and I have the room mist. Interestingly a lot of fragrance brands say that when they hold events they use the mist to impart smell and the candles to create atmosphere. So mist can be more powerful for delivering pure scent. I love a combination too. The DIPTYQUE room fragrance I love best is the Figuier. It's leafy but floral, fresh and warm. Perfect for calming and enriching a space.