---
This recipe was inspired by Monique, a family friend who made me something very similar when she was staying. My Mother always grows lots of courgettes, some of which inevitably become Marrows. It's hard to know what to do with them, but this recipe is a classic idea that really works. I love adding my Spiced Seeds to the top for extra texture and flavour.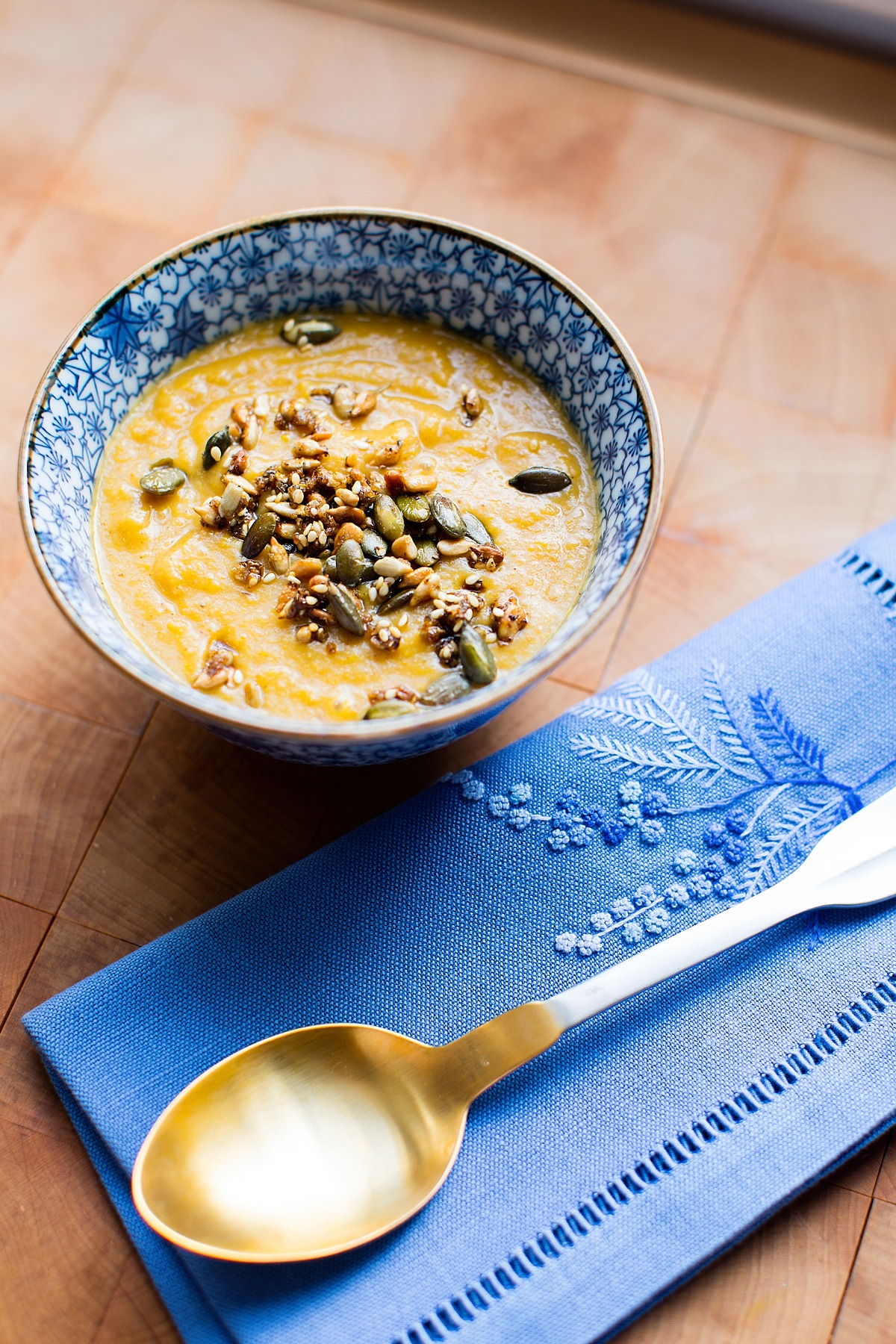 Serves 4
1 Large Marrow
2 Sweet Potatoes
2 Cloves of Garlic
1 Onion
1 tbsp Olive Oil
1 tsp Za'atar
2 tsp Mild Curry Powder
½ tsp Celery Salt
½ Stock Cube
100ml Water
Peel the Sweet Potatoes and chop them into generous chunks.  Chop the Marrow into similar size pieces. Ruffly chop the Onion too.
Heat a large pan over a medium flame and add the Olive Oil, Za'atar, Curry Powder and Celery Salt.
Place the Sweet Potatoes and Marrow into the pan along with the crushed Garlic Cloves and chopped Onion.
As the vegetable soften add the Stock cube and Water. Allow to Simmer for 30/40mins until everything is soft.
Using a blender pulse the mixture until smooth.
Serve with a generous dollop of Creme Fraiche or Yoghurt and a sprinkle of my Spiced Seeds.