---
This asparagus tart has soft fresh flavours which are so perfect for the spring and summer. I love to bring tarts to picnics and this one is so pretty, however it's also lovely as a canapé. I used frozen artichokes hearts from my local lebanese super market, but of course it would be lovely to prep fresh artichokes as well.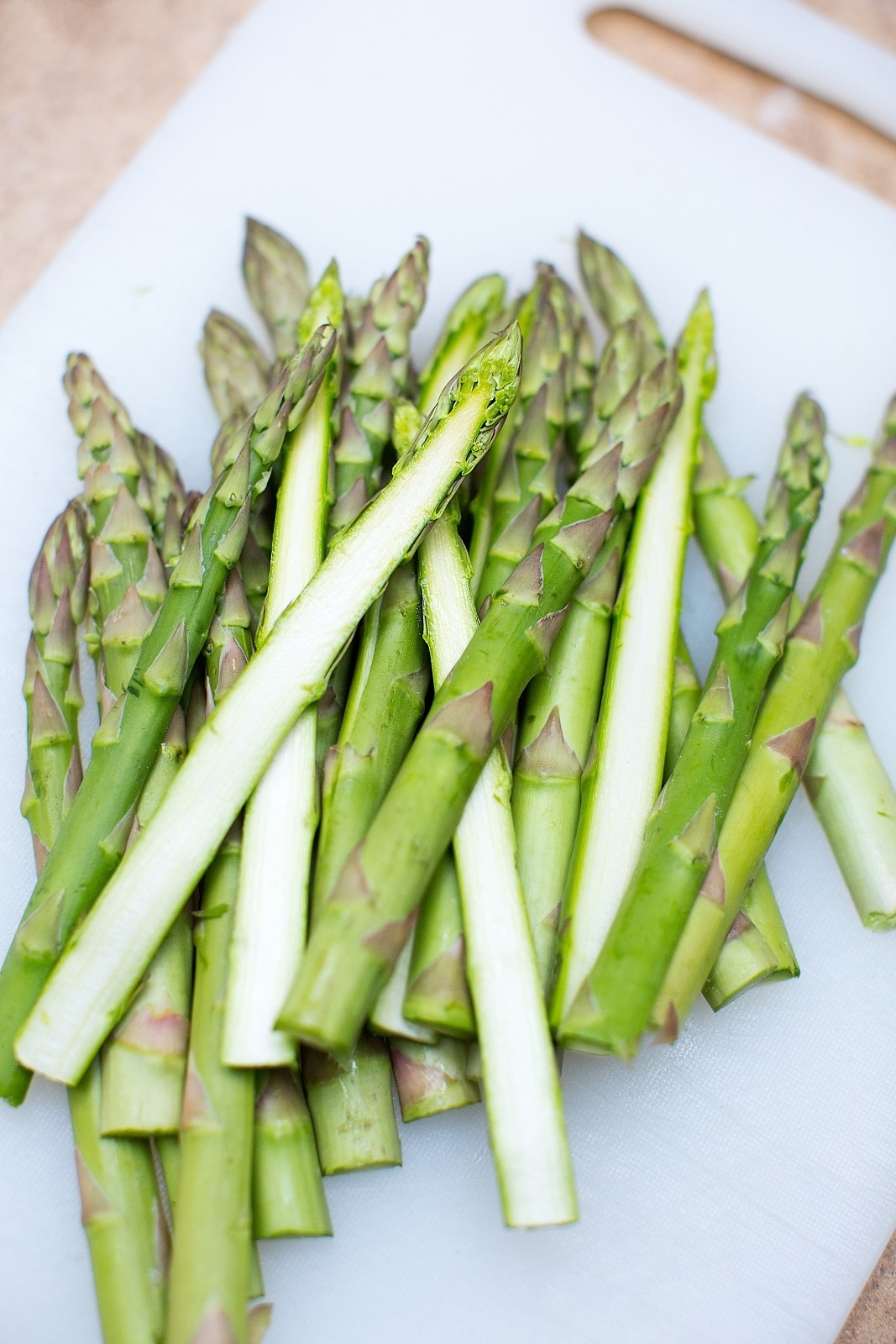 30cm Square Tart Tin (serves 4)
500g All Butter Puff Pastry
190g Artichoke Hearts
(a 400g bag of frozen ones will become this amount after you have removed the ruff parts)
3 Eggs
2 Tbsp Yoghurt
300ml Double Cream
2 Small Onions
2 Cloves of Garlic
12 Asparagus
4 Tbsp Goats Cheese
4 Tbsp Grated Parmesan
4 Tbsp Hard Cheese (I used Gruyere)
200g Frozen or Fresh Peas
6 Springs of Mint
Make and Bake
Preheat the Oven to 180°C.
Roll out the Pastry and line a tart tin with it. I like to use a square or rectangular one because it looks really pretty to line up the asparagus in rows. It also makes it easier to cut between then when you serve it.
Blind bake the tart case with baking beans inside for 30mins.
Finely chop the Onions and Garlic and sauté over a low heat with a lid on, until they are very soft. Do not let them brown.
Meanwhile chop the Artichoke into little cubes, removing any ruff or hard parts.
To make the batter add to a blender the Eggs, Yoghurt, Double cream and blitz lightly to blend. Then add the Peas, Mint Leaves (not stalks!) and blitz until it has a pesto type texture, then stir in the grated Cheese.
Add to the blind baked pastry case the Artichoke, then broken up pieces of the Goats Cheese, followed by the sautéed Onion and Garlic, and then pour over the Pea batter.
Lastly slice the asparagus' in half and lay them on the top of the batter, pressing them in lightly.
Bake for 30-40mins, until lightly golden but still a little wobbly to the touch.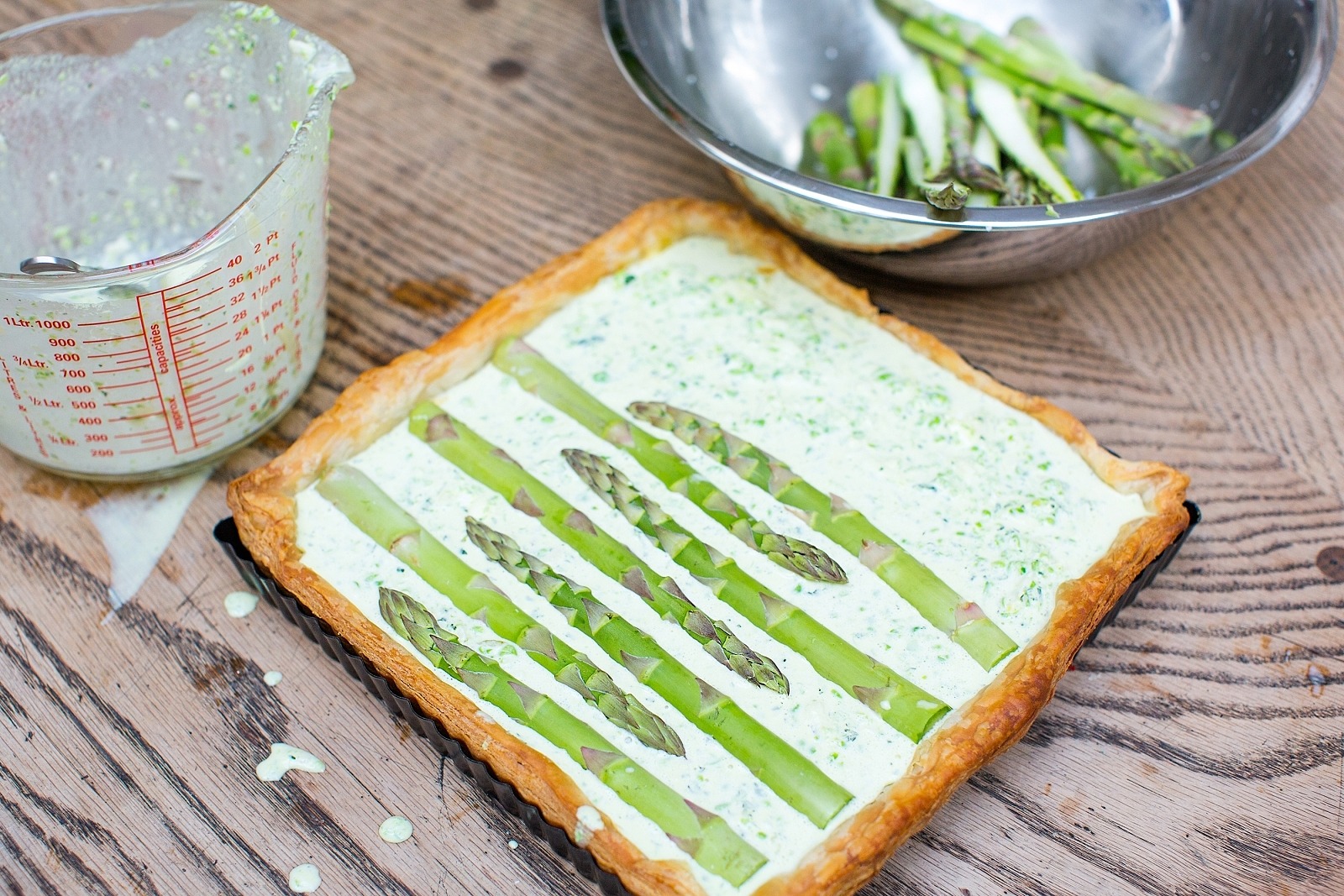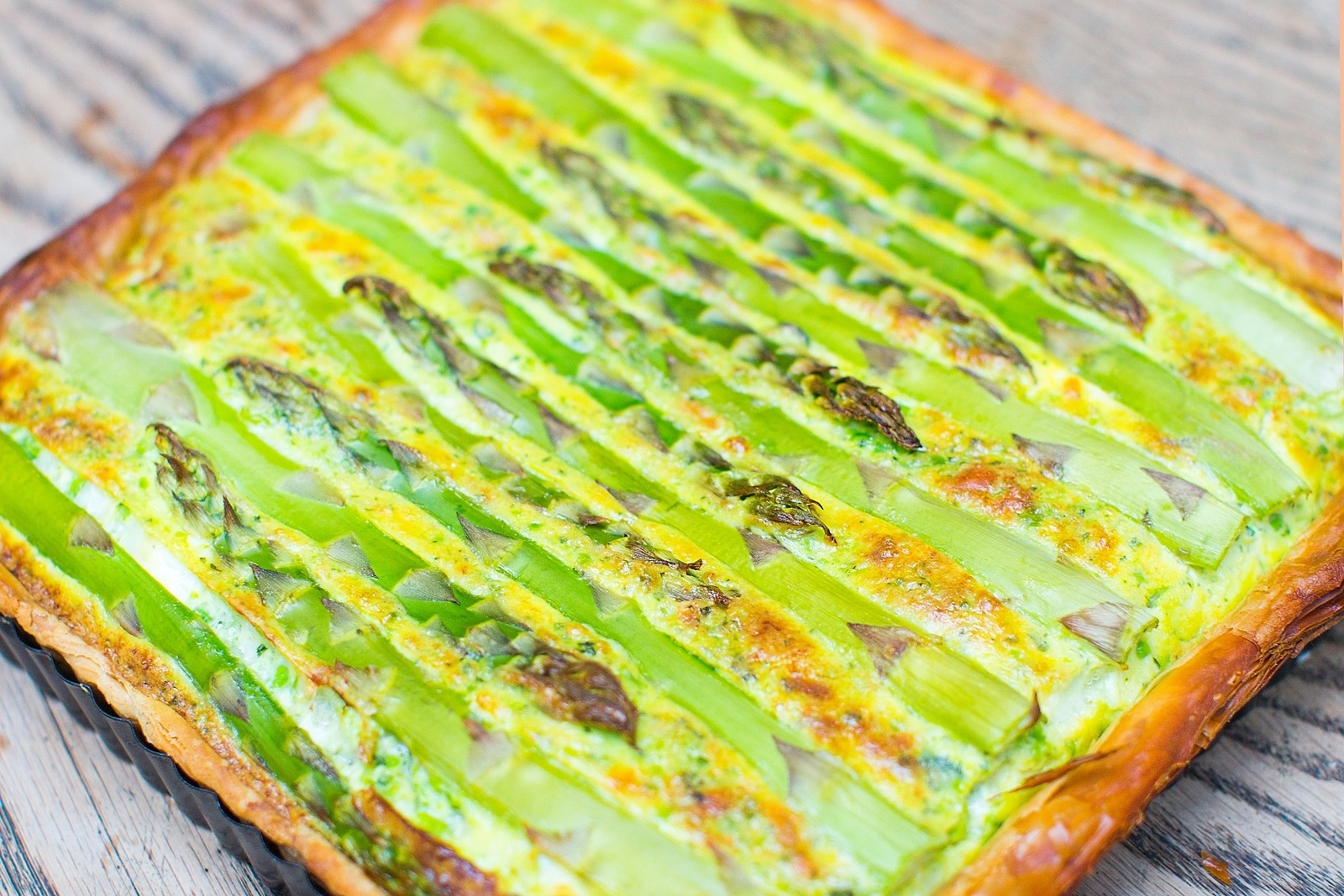 I love to sprinkle over fresh watercress leaves and serve it with smoked salmon draped over top, finished with a lemon zest infused yoghurt. However it is equally delicious on it's own.
Sliced into little fingers it makes a beautiful canapé too. If you're making it for that, use the baby asparagus to make the tarts even prettier. It also reheats well so you can make it in advance. Just pop it back in a preheated oven for 10-12mins to warm through again.