---
This is one of my favourite dishes to make during the summer. I love courgette flowers. They are so beautiful, delicate and delicious. I make lots of things with them in the summer. We have found that the more you pick them the more they grow so we try and keep them going for the whole summer by being greedy! It works wonderfully for a picnic or lunch, but also as a brunch dish and it can be cut into cubes as a canapé.  Do see my fried recipe too (sorry the photos are a bit retro now but the recipe is still something I make every year).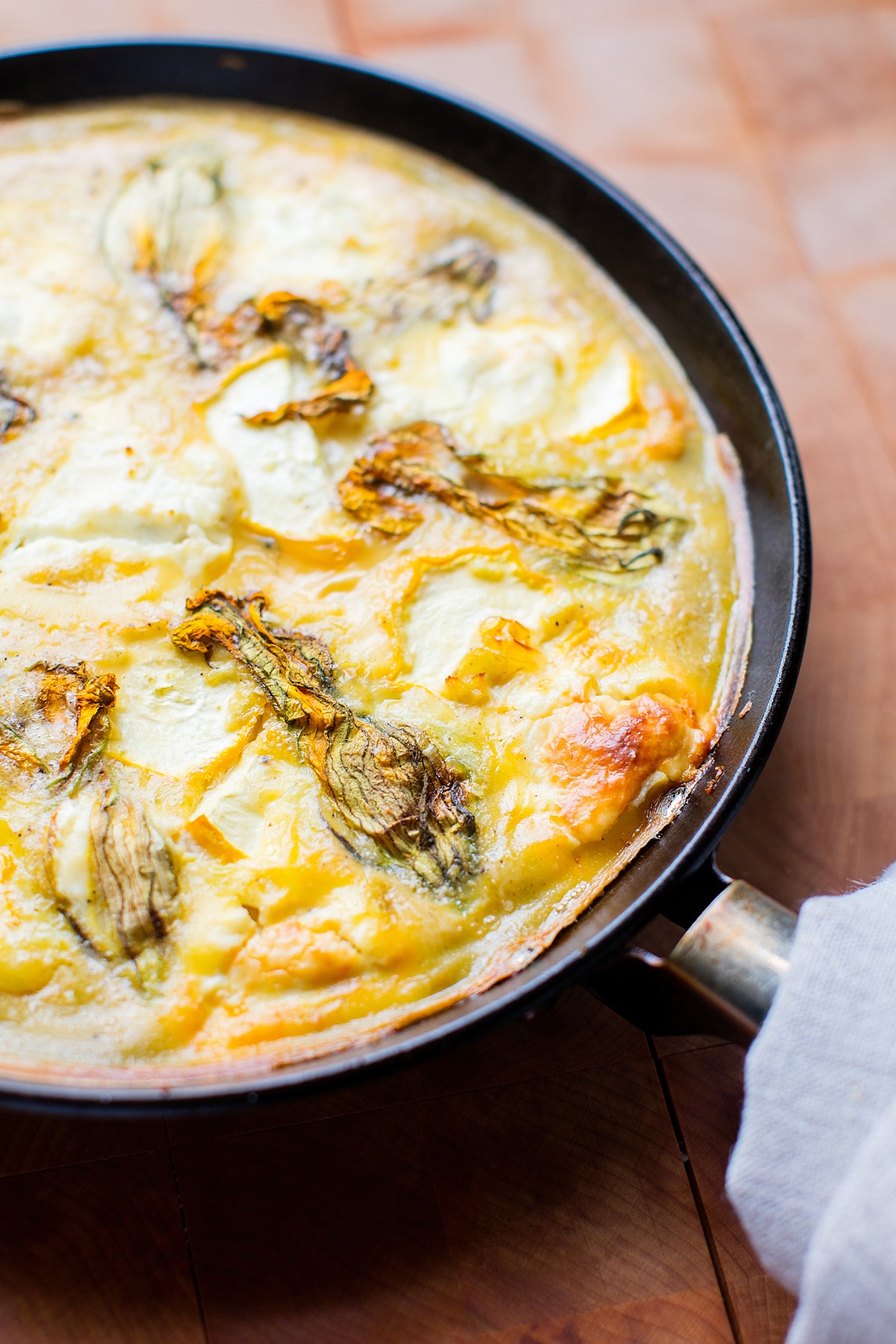 Serves 4 or 5
Frittata Batter
10 Eggs
1 tbsp Olive Oil
1 tbsp Butter
4 small Potatoes, diced
1 small Courgette, diced
½ Onion, finely chopped
2 Cloves of Garlic, finely chopped
Salt and Pepper
Flowers and Stuffing
8 Courgette Flowers
3 tbsp Cream Cheese
½ pack of Soft Goats Cheese
1 tbsp Coconut Yogurt
4 tbsp grated Cheese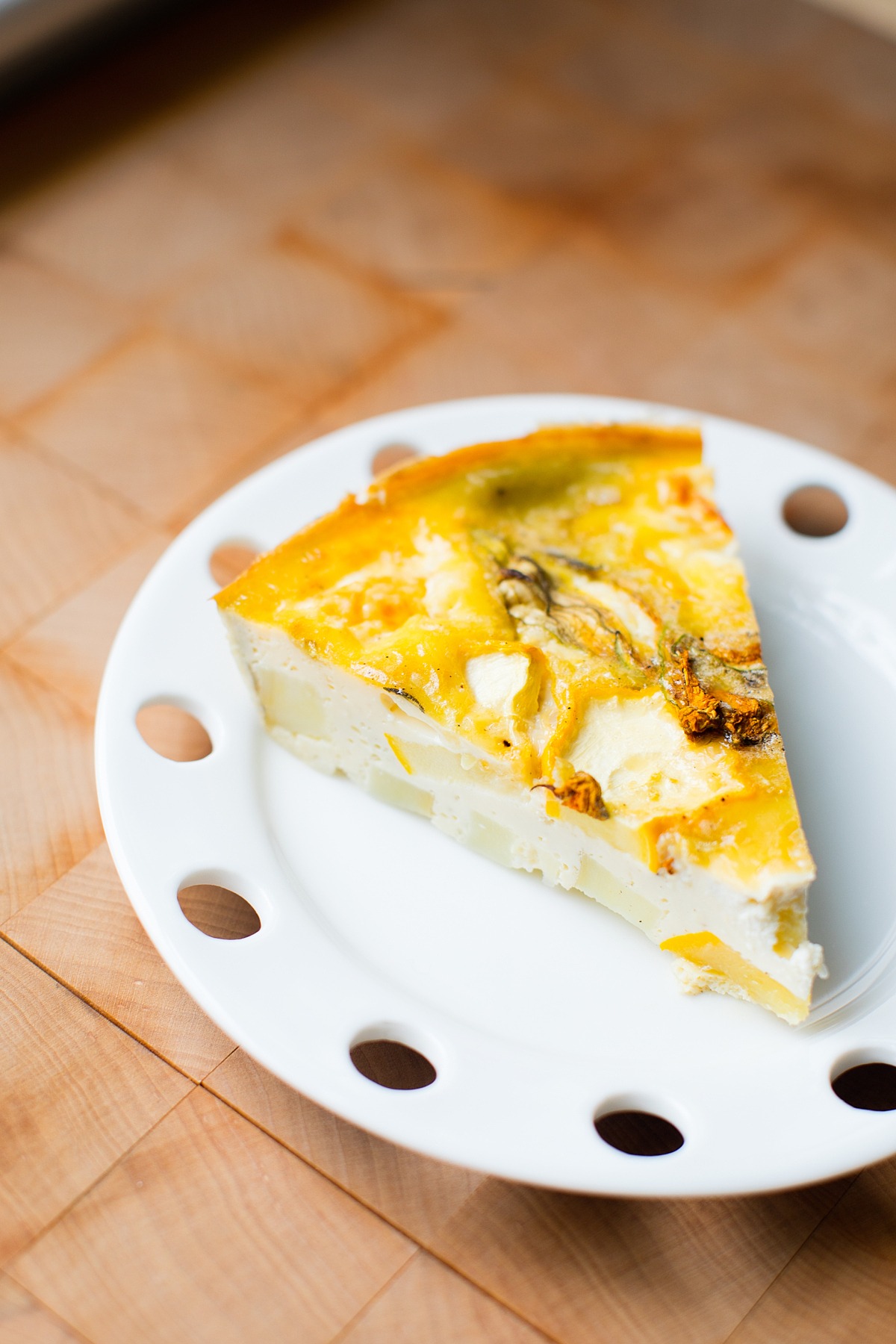 Preheat the oven to 150°C.
Take a medium size oven proof pan and heat over a low flame with a tbsp of butter and olive oil.
Add the Onion and Garlic and soften for 10mins.
Simmer the Potatoes for a few minutes until al dente and combine them with the Onion mix and Courgette in a bowl.
Then whist the Eggs.
Combine the Cream Cheese, Goats Cheese, Coconut Yoghurt and grated Cheese. Spoon it into the Flowers. Pinching them shut at the top.
Heat the Pan again over a high flame for 1 min and brush with olive oil.
Add the Eggs, veg mix and then the flowers in a circle to the pan. Allow to cook over the flame for 5 mins to create a nice crisp edge.
Then put the pan in the oven for an hour, until there is a slight wobble in the centre but it's largely firm.