---
With carrots, beetroot and apples. This wonderfully rich soup is a beautiful lunch or starter. The grissini looks so elegant but it's also delicious.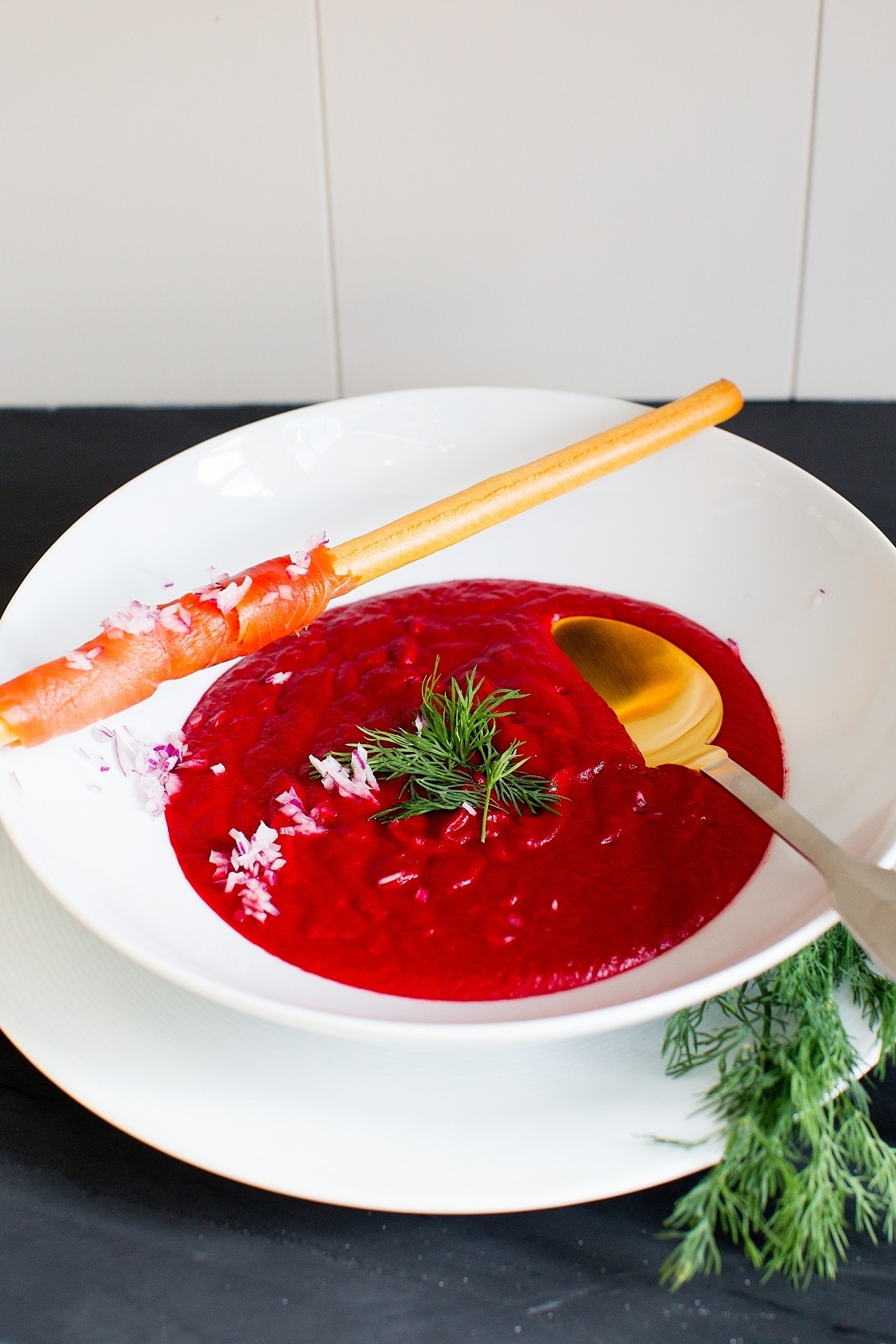 Soup
2 Apples
4 Beetroots
5 Large Carrots
½ Cup of White Wine
Good glug of Olive Oil
½ Cup of Chicken Stock
Topping
8 Grissini Sticks
½ a Small Red Onion, very finely chopped
8 slices of Smoked Salmon
Dill, to decorate

Chop the Beetroots in to eights and the Apples in quarters leaving the skin on. Chop the Carrots into similar size pieces for an equal cook time.
Add them to a large baking tray and toss them in Olive Oil and Wine. Then give them a good sprinkle of Salt and Pepper.
Bake at 180°C for 35-40mins. Turning them occasionally.
Add the vegetables to a blender along with the Chicken Stock. Blend until totally smooth.
Take your Grissini and wrap them with a slice of Smoked Salmon. Rest on the top of the bowl of soup and sprinkle with the finely chopped Red Onion and Dill.