---
The prettiest flower shops in London and possibly the most shared on instagram are all the creation of Nikki Tibbles. Each shopfront is the focus of the lovely neighbourhood it occupies.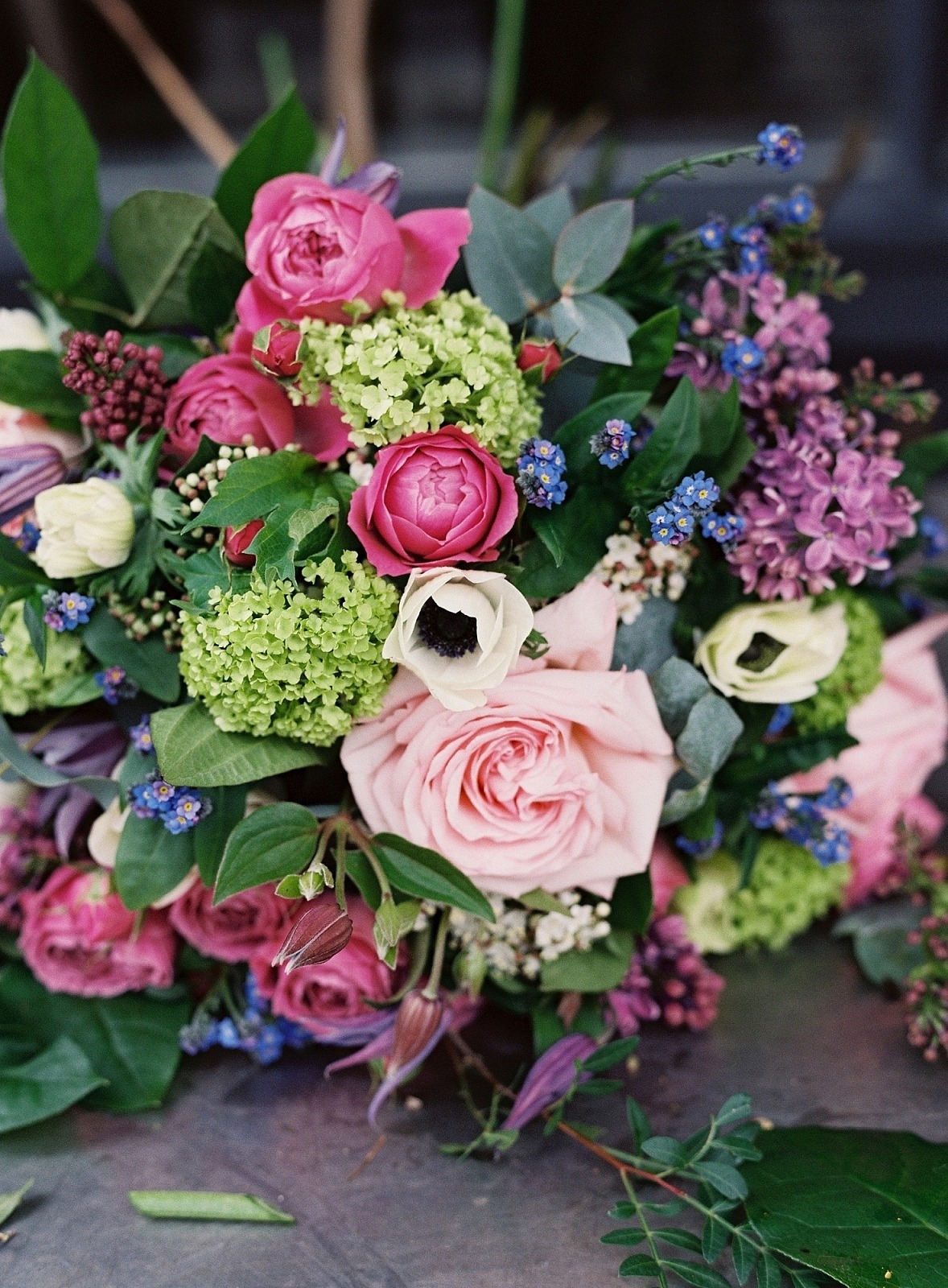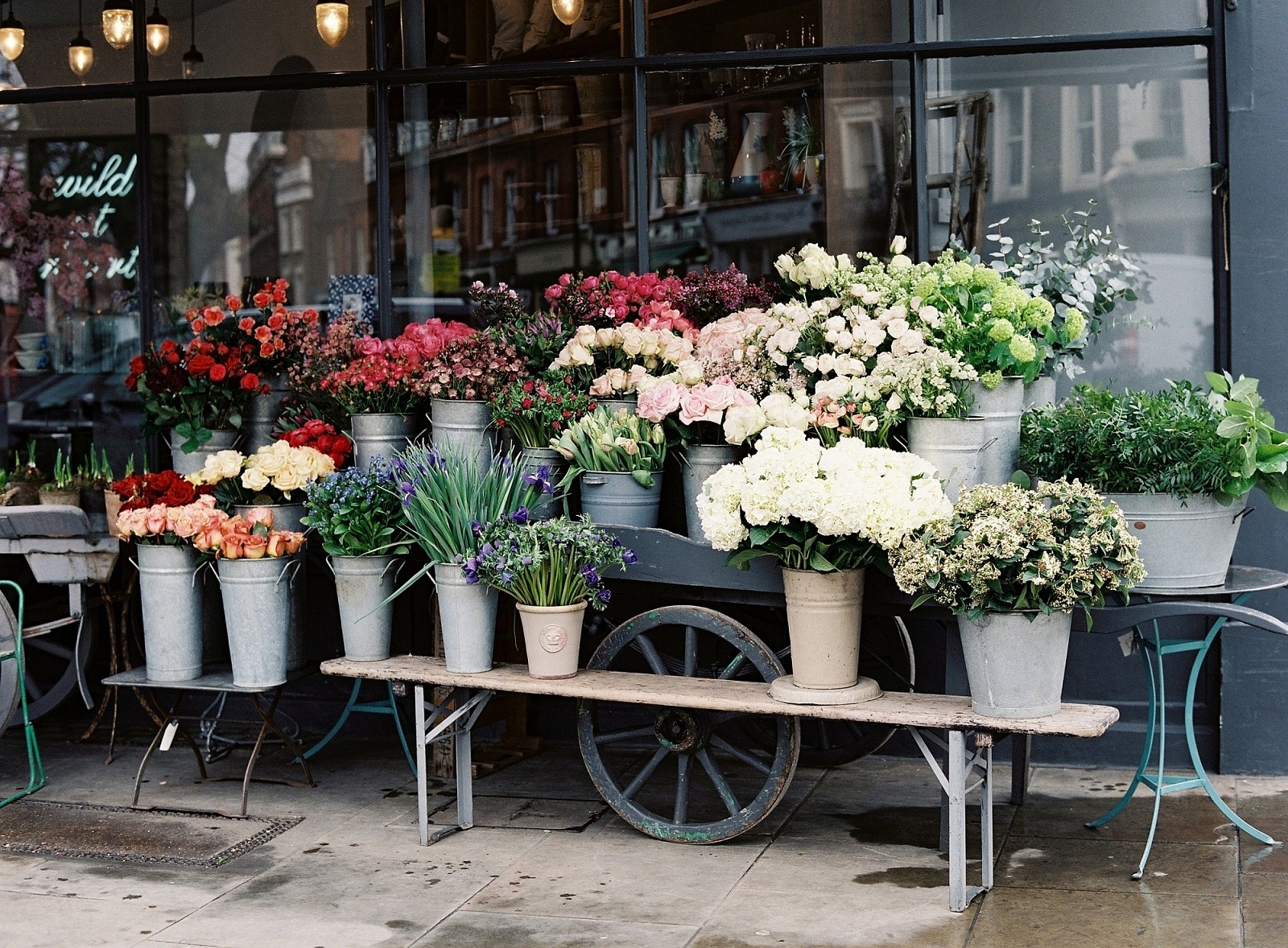 Pimlico
The Pimlico Wild at Heart was the location of my Chanel Couture editorial.  The shop window is filled with a cart of flowers. Even the buckets are arranged in colour theme so that the display is as beautiful as the arrangements they make.  Stop by the shop and see the florist make up bunches on the zinc work table outside the shop. The Wild at Heart flowers stand out not only for the lovely store design but also for the combination of natural and urban aesthetic in their flower design. More carefree than traditional florists and yet not so wild that they would look out of place in the many London homes they decorate.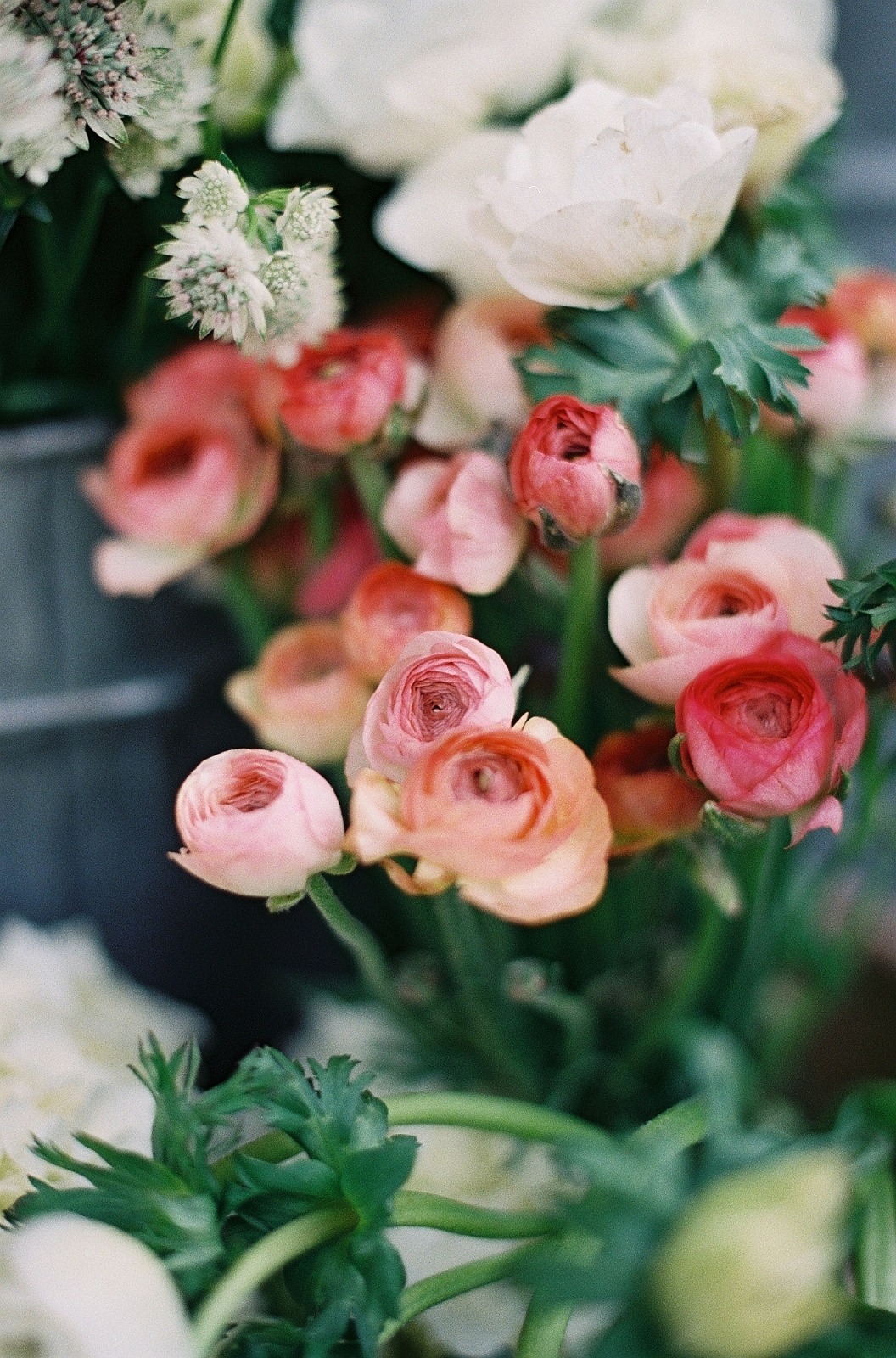 Westbourne Grove
The Westbourne Grove branch of Wild at Heart fills the middle of a crossing. Taking use of a blue tiled and glass building, the flowers glitter across the street calling you towards them.
Liberty London
The front doors of Liberty are always decorated by the lush blooms of Wild at Heart. This branch offers more potted plants which is a lovely addition.