---
I have wonderful childhood memories of pandan birthday cakes during summer holidays in Asia. It was a delicious regional treat that my family savoured. In good Asia supermarkets you can now get pandan leaves sometimes, but if thats tricky I found a good food favour on Amazon.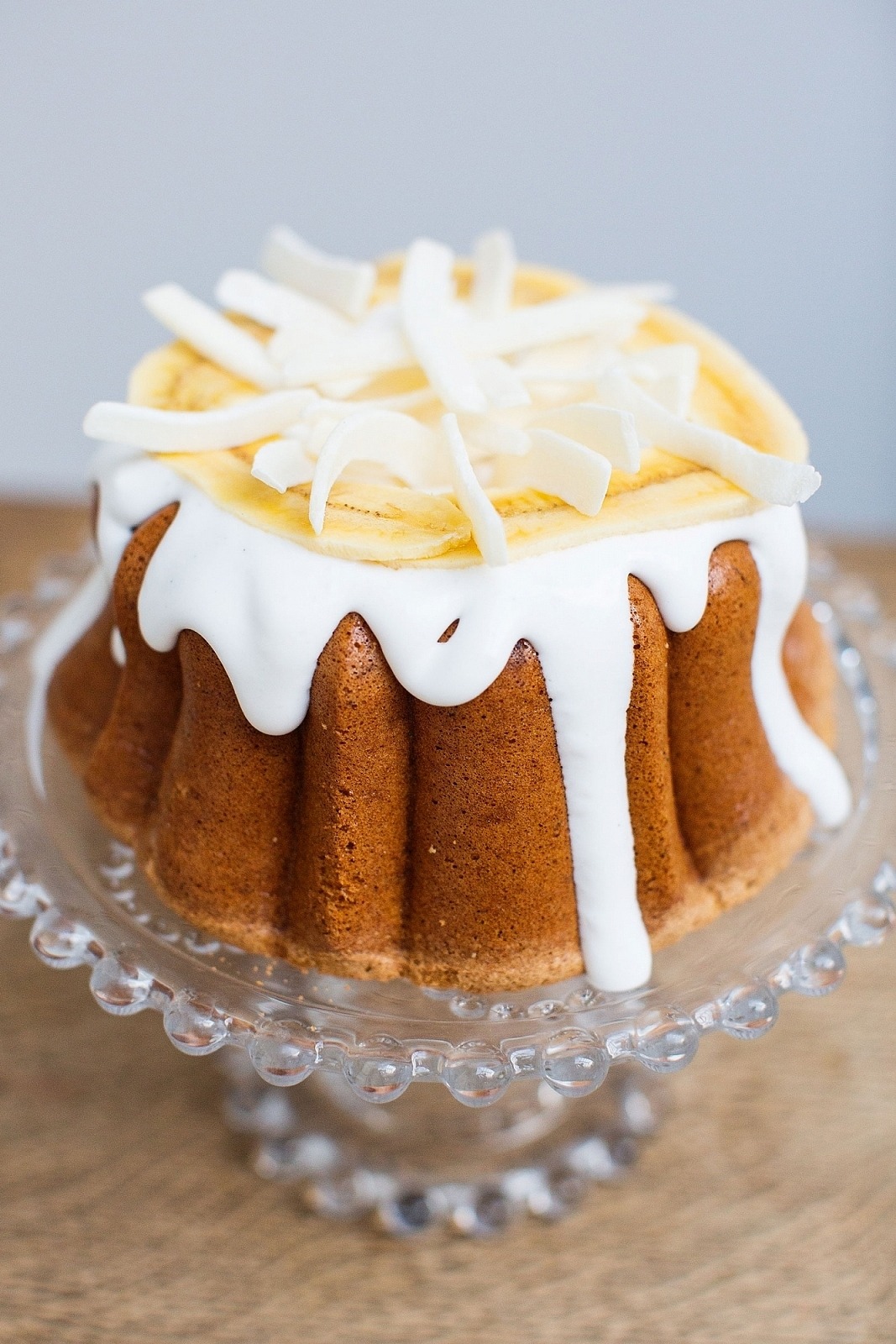 Print
Pandan and Banana Cake
2 Cups Plain Flour
1 Baking Powder
1½ Cup Granulated Sugar
8 Medium Eggs, separated
1 Large Banana
1 tsp Pandan Paste
1 tsp Vanilla Paste
¾ Cup Cold Water
Coconut Cream
400ml Tin Coconut Milk, refrigerated overnight
2 Tbsp Icing Sugar
1 tsp Vanilla Paste
Decorations
2 Small Bananas
1 cup of Coconut curls

Cake
Preheat your oven to 180°C.
Mix together the Flour, Baking Powder and Sugar in a bowl.
In another bowl smash the Banana and then add the Egg Yolks, Pandan, Vanilla, and Water. Stir until smooth.
Combine the wet and dry bowls, and stir until incorporated.
Using an electric whisk, beat the Egg Whites until stiff peaks (and you can hold it upside down over your head!).
Take 1/3 of the egg whites and fold into the free pandan mix to loosen it up.
Then add the two mixes together and fold until well incorporated but not over mixed, you need those bubbles for the light texture!
Bake for 40mins or until golden and a screuer comes out clean.
Allow to cool on a rack inside the tin.



Decorate
I read about how to make this cream and though it sounded lovely – it is. You need to find the highest percentage of Coconut Extract you can for it to work best. I have left a little water in the milk here to get a looser whip.
Scrape the Milk out of the tin, leaving the water in the bottom.
Add the Vanilla and Sugar to the Milk.
Using a whisk beat the Milk until light and fluffy, this will take about 3 mins.
Dolop the cream on the top of the cake letting it spill over the inside and out.
Decorate with lengthways slices of banana and curls of coconut.