---
Drifting across the dunes and out to sea.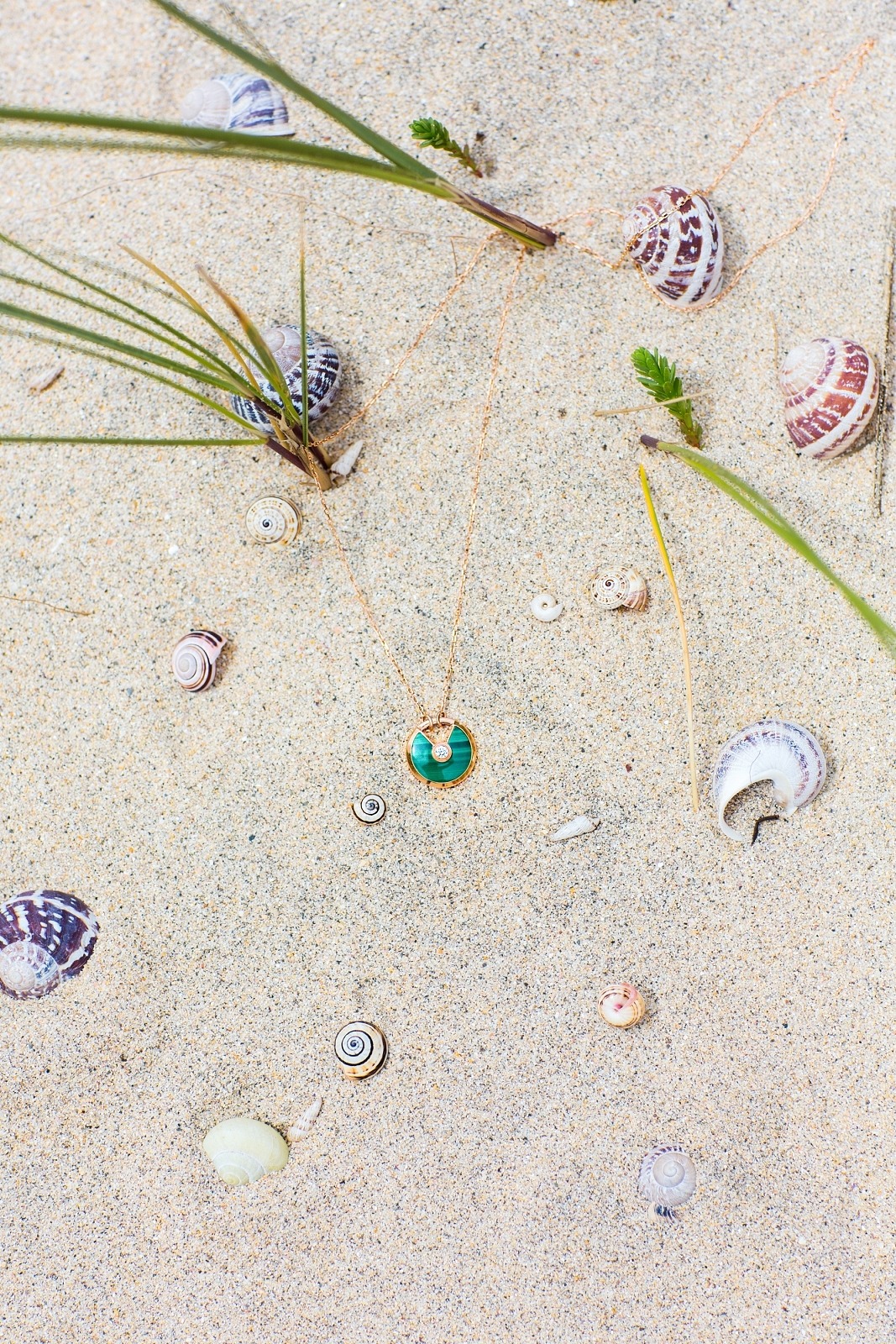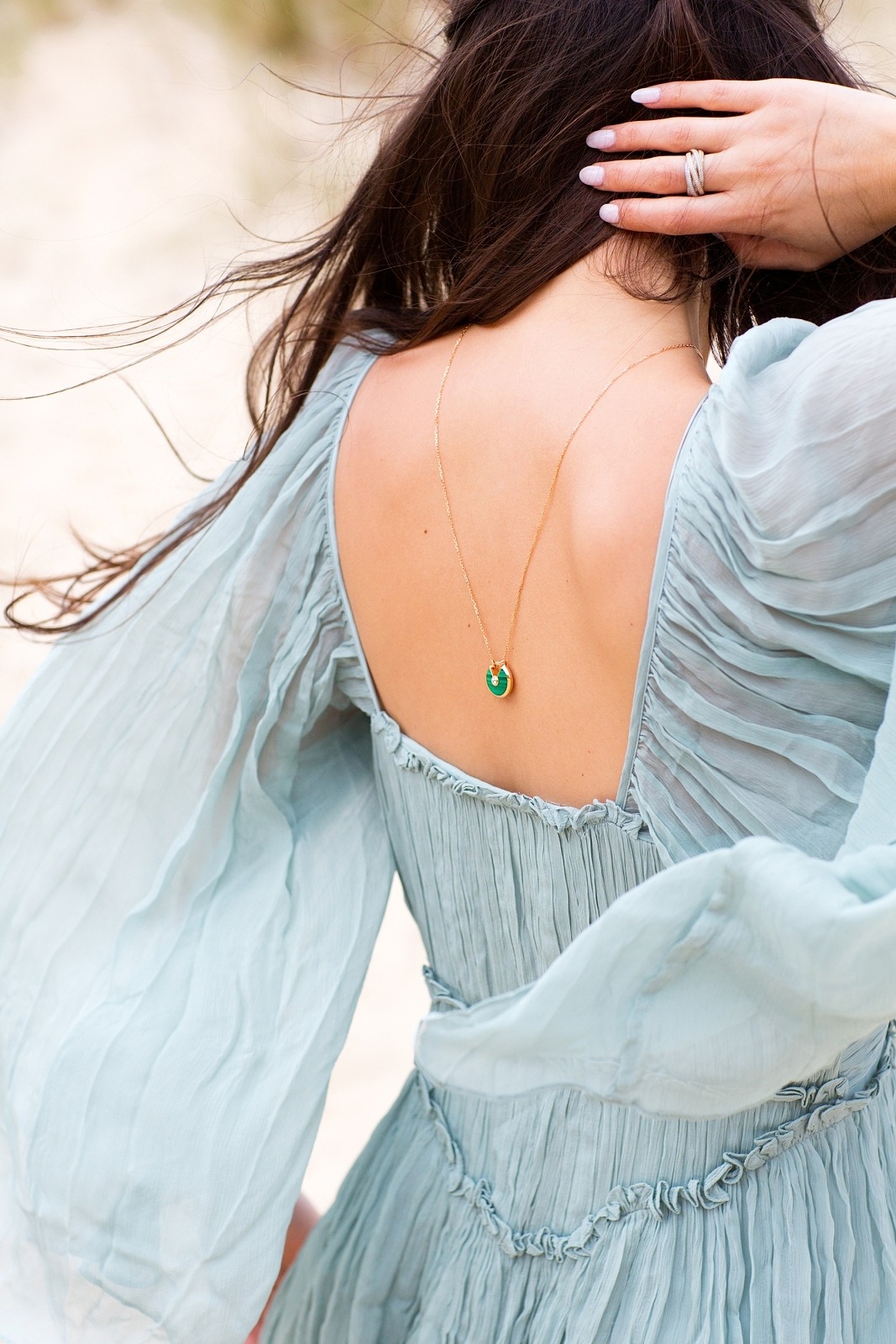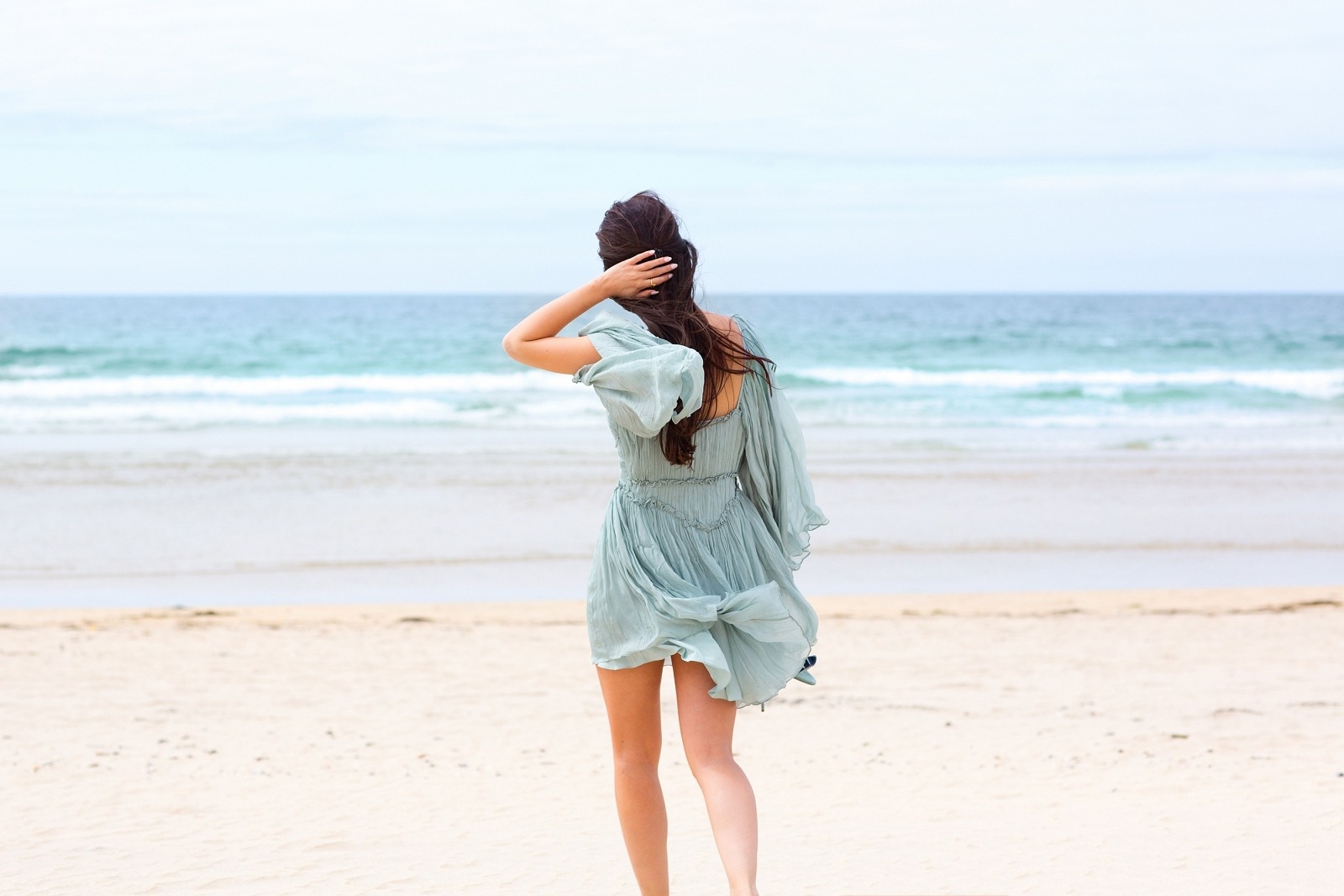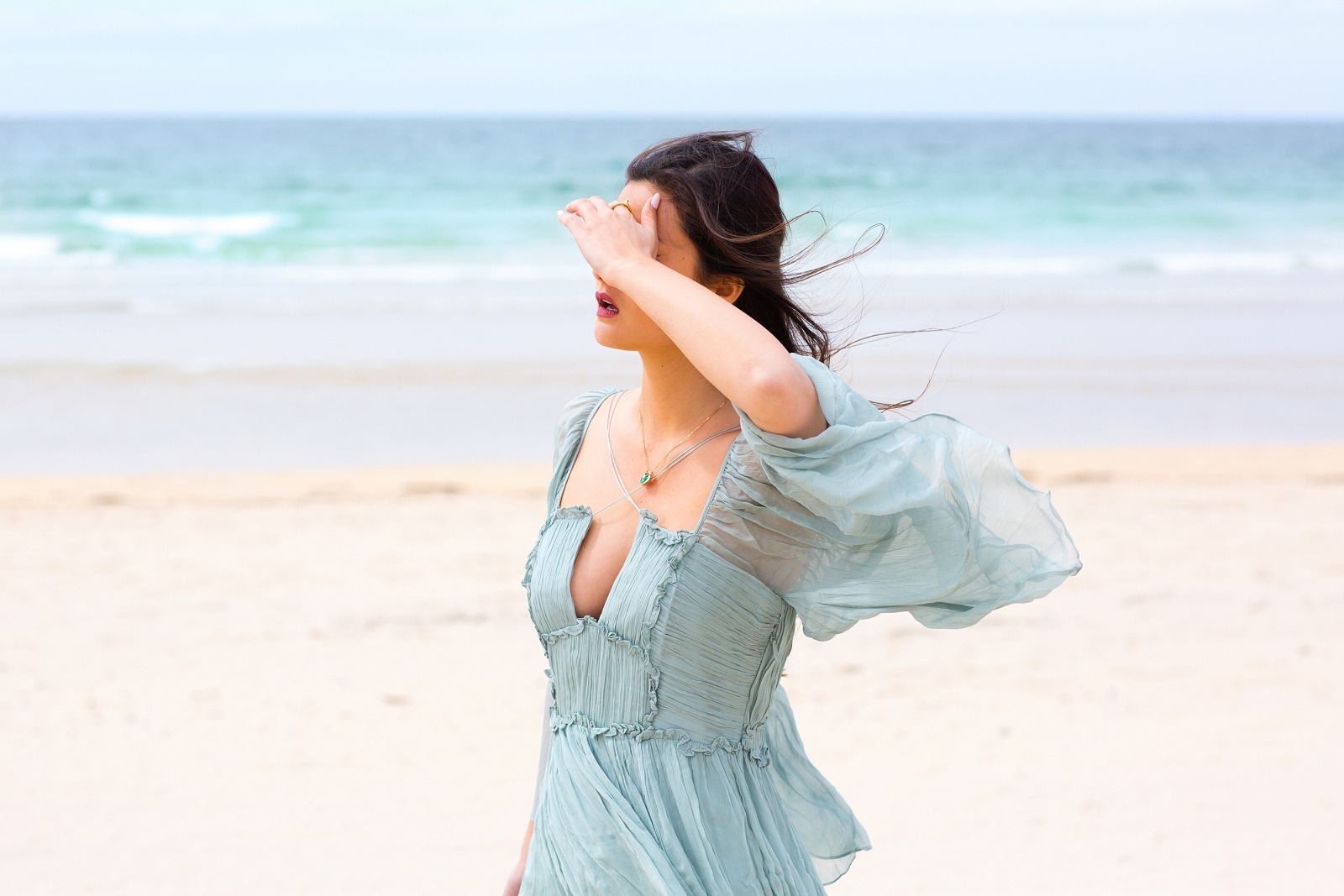 Selfridges & Cartier Amulette
I'm a big believer in luck. Both kinds. The kind the universe dispenses and the kind that hard work and effort creates. When I was younger I always wore lucky bracelets and necklaces ( and socks!) to travel and for exams, but I guess with age you grow out of a lot of these trinkets. So when Cartier told me that this Amulette in Malachite represents luck, naturally I went straight for it. The child in me loving the idea, and the adult loving the aesthetic.
The rich green reminded me of the coast in cornwall, where the lush cliffs fall into the emerald and aqua sea during the summer light. Cornwall (the furthest south western tip of England) is my favourite holiday destination. Cornwall is filled with beautiful coves, sweeping valleys and expansive beaches. Selfridges asked me tell them my favourite summer holiday location and I always think cornwall in good weather is more beautiful than anywhere else.
The colours of the Cartier necklace, my dress and the sea just all came together in perfect harmony. All so natural and light. Like the sea air.
Hayle Beach
The perfect location for our shoot. Kit and I travelled down, slightly worried by the weather but as we starting shooting the cloud broke apart and the sun streamed so bright across the beach I could hardly see.  The light in St Ives and the bay surrounding it has been famous for generations. Artists have always flocked to paint the amazing conditions. I hope you can see the amazing luminosity it all these photos.
In this shoot I'm wearing the Cartier Malachite Amulette in the longer length. It is available from Selfridges Wonder Room.
Hayle Beach
S W Coast Path, Hayle TR27, UK