---
Clinique will give you that hit of Vitamin C and it's always freshly pressed.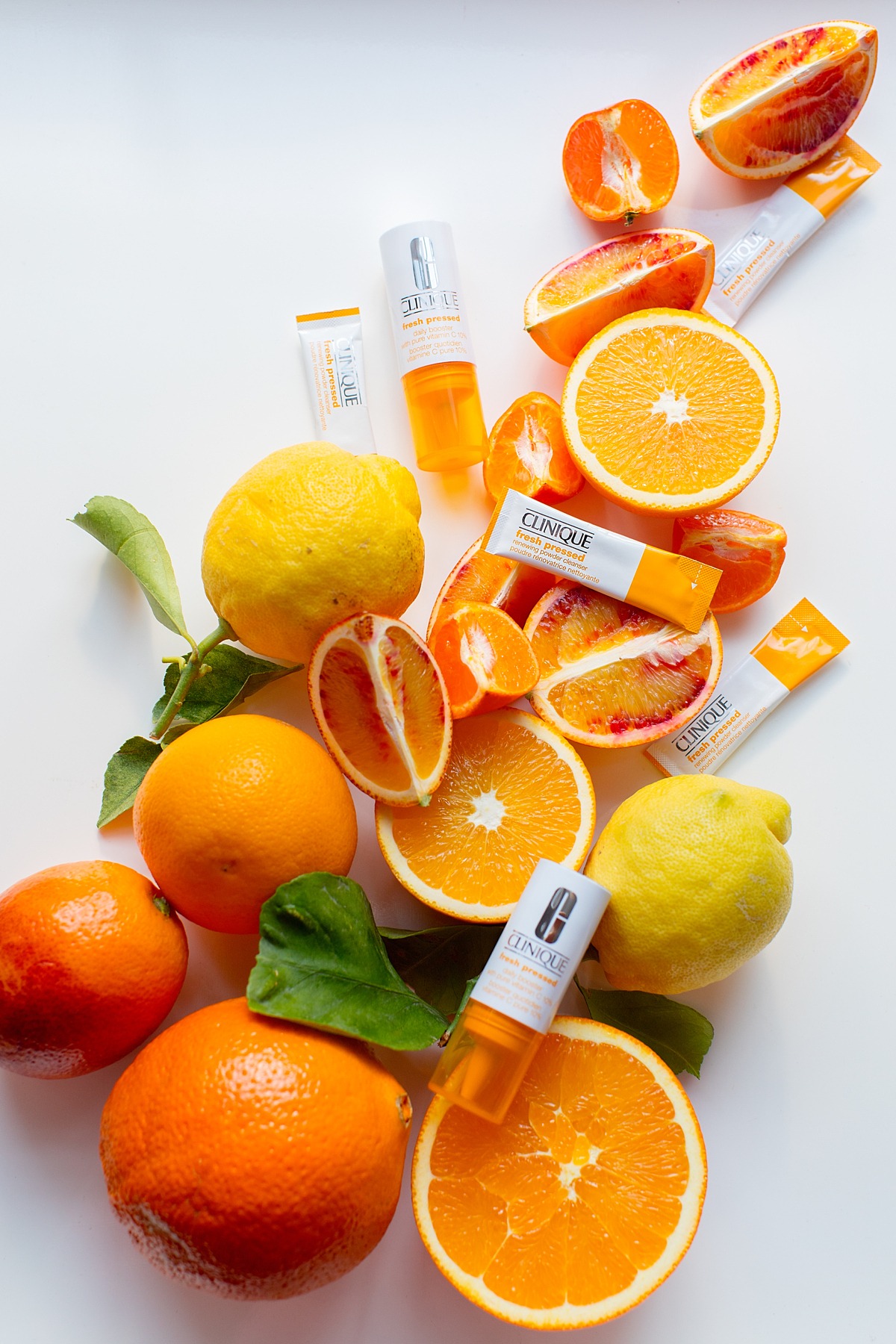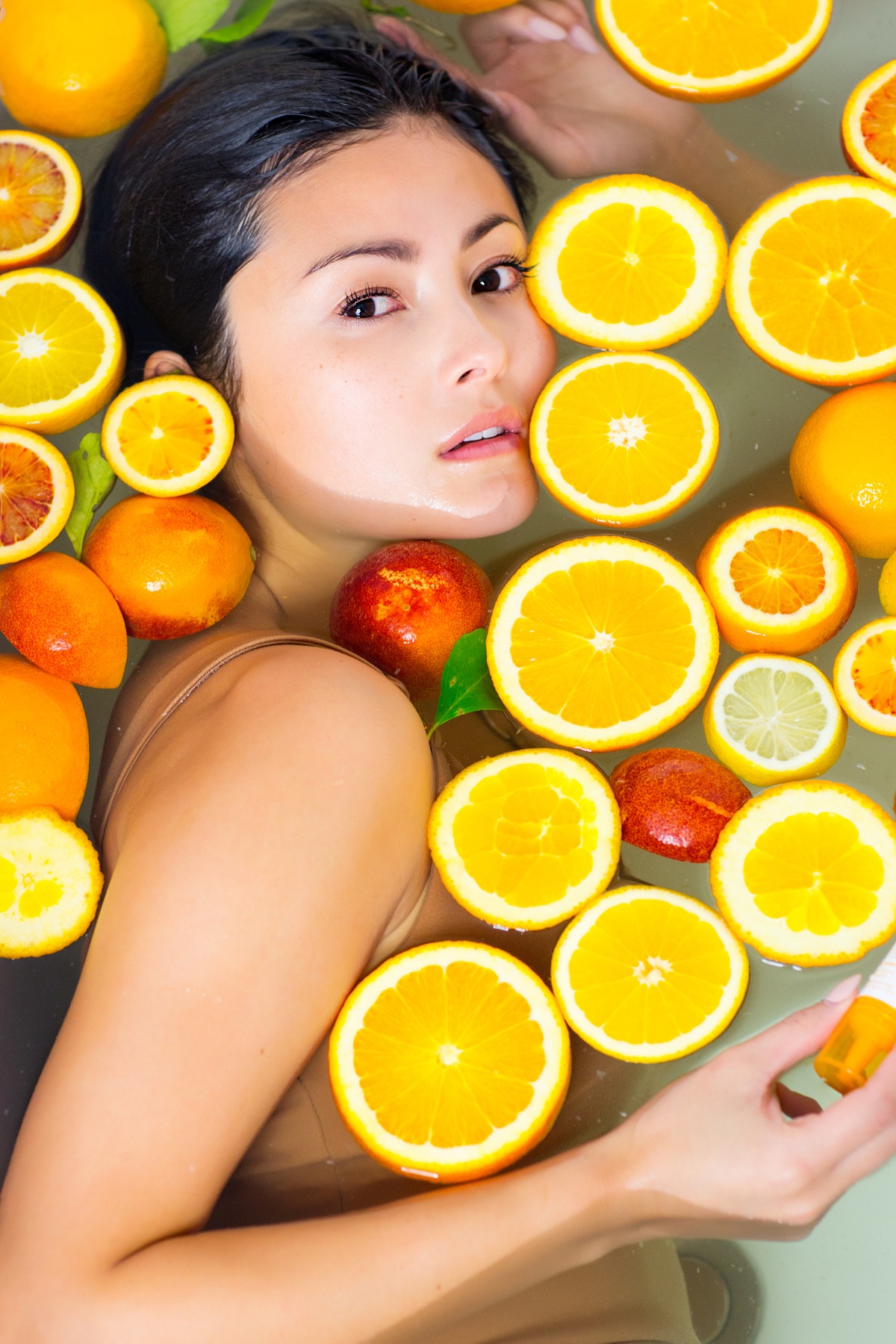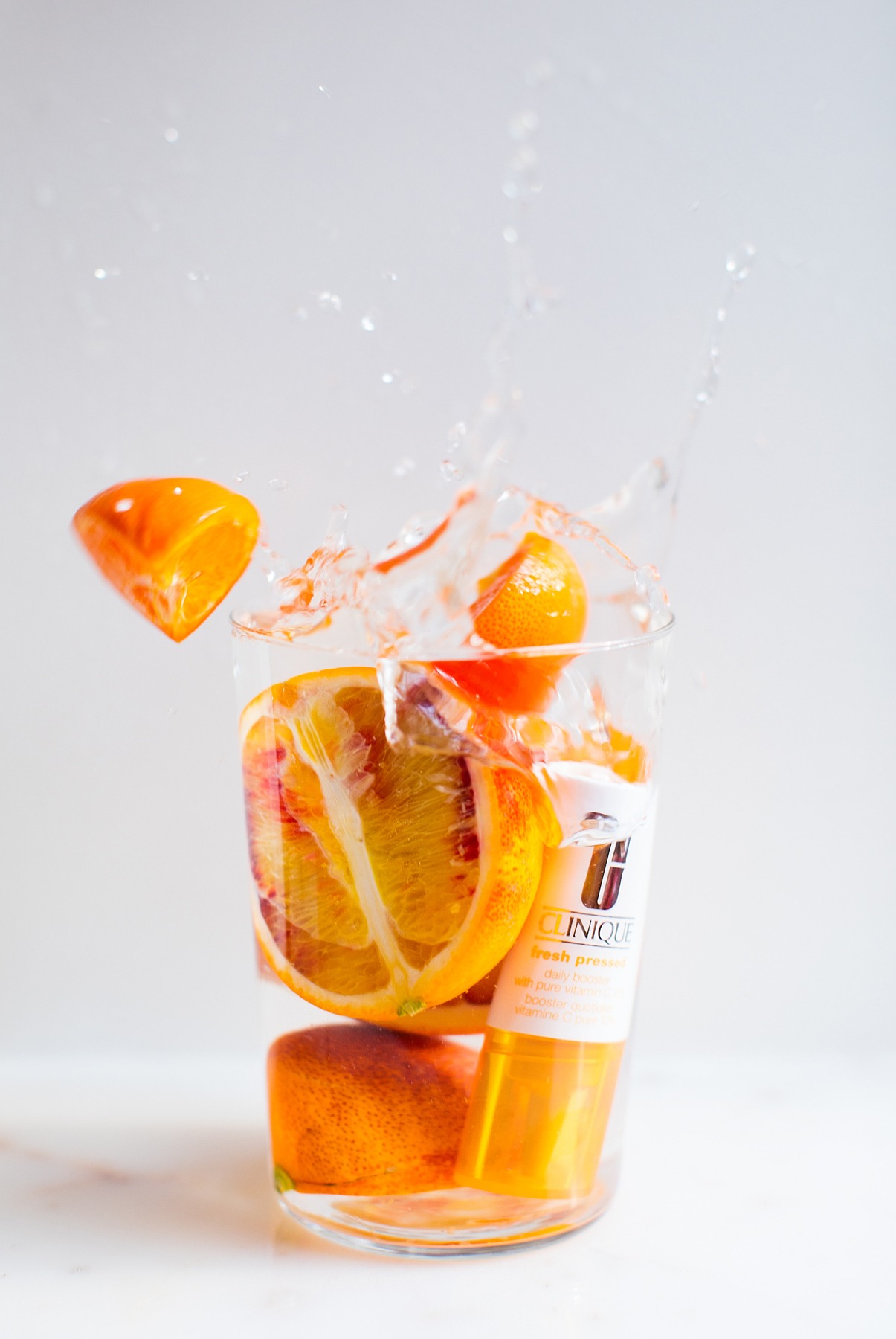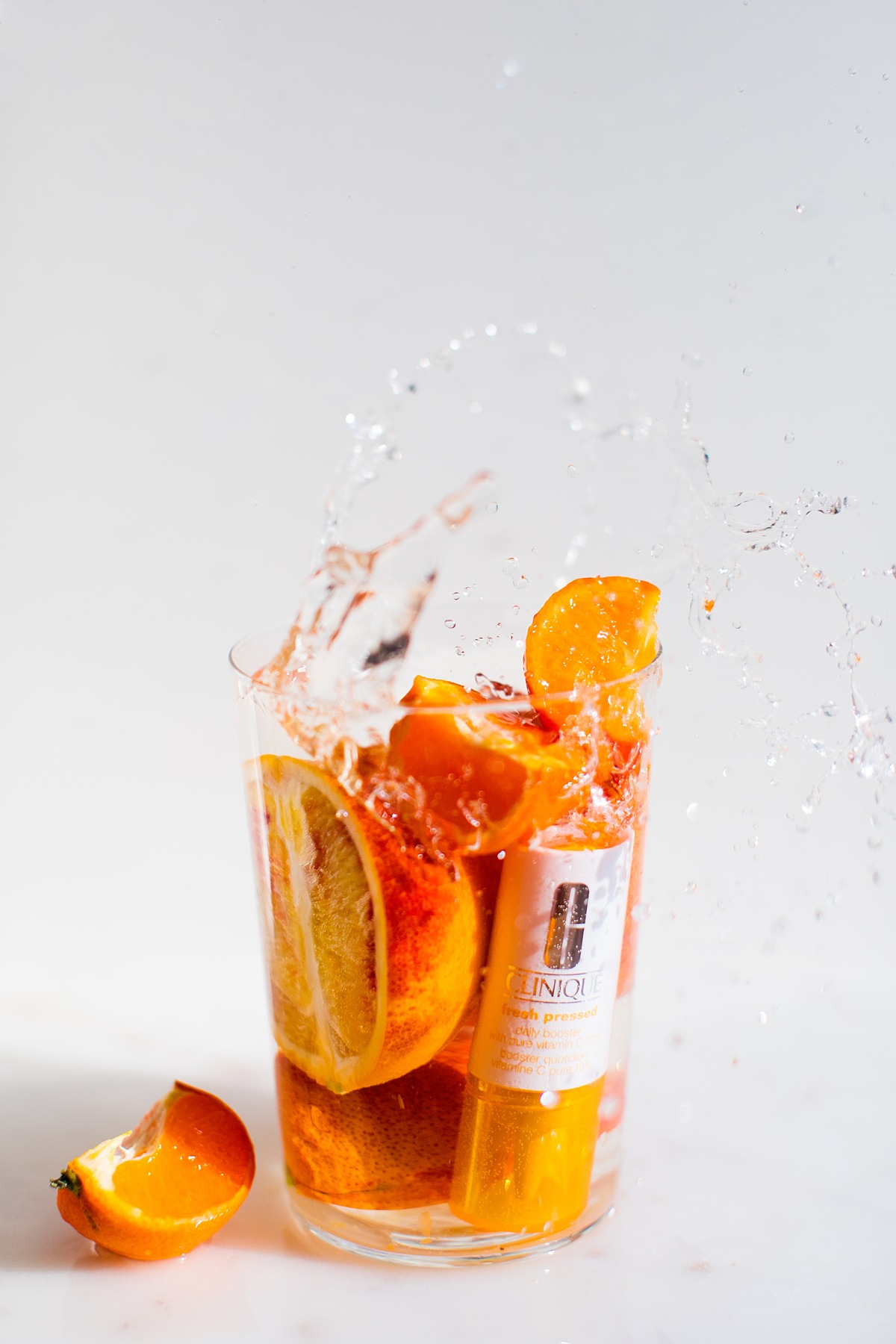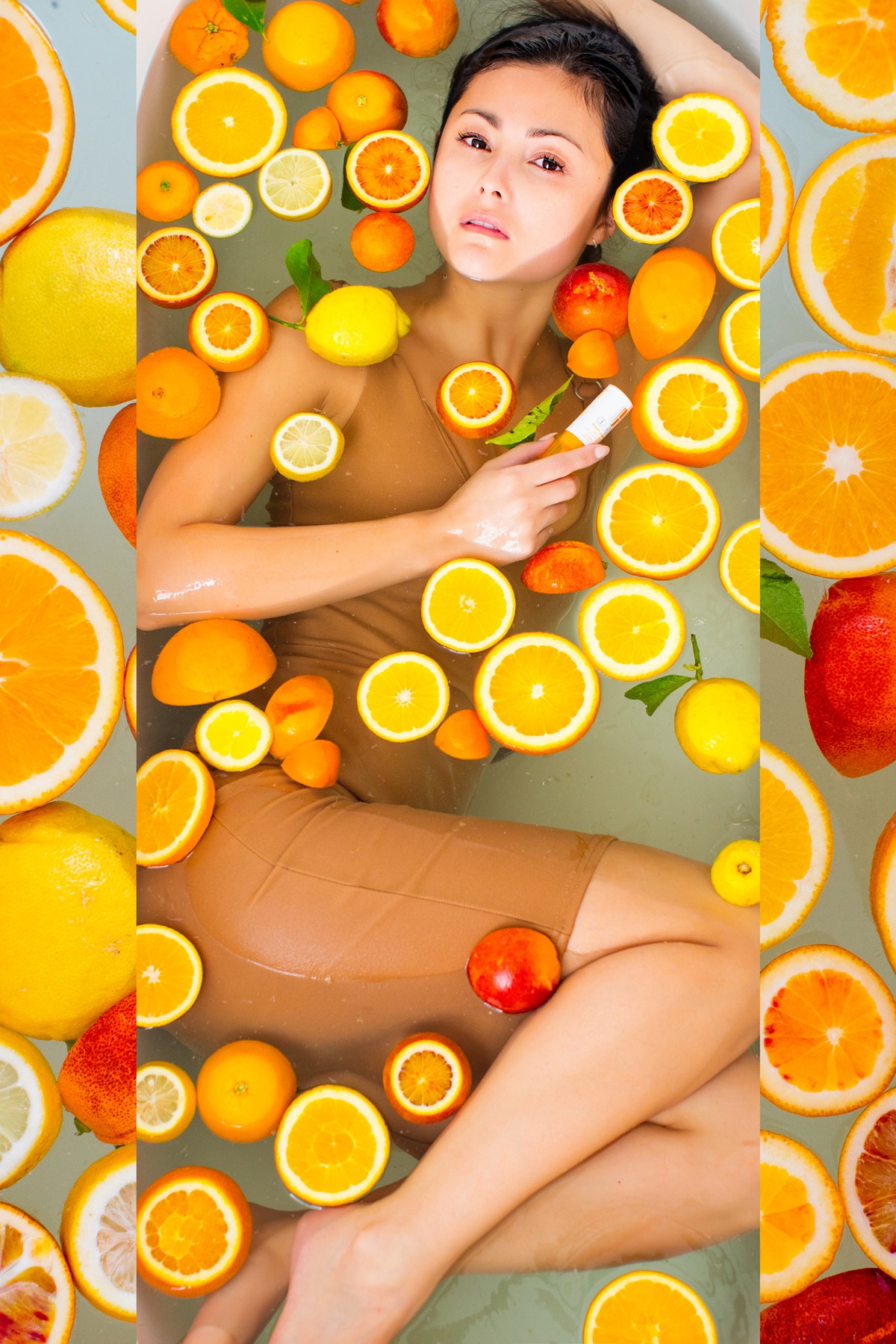 You might remember that this time last year Clinique asked me to share my makeup routine for a fresh start to a New Year. This year they said lets make it Fresher! Nothing is fresher than their Fresh Pressed Vitamin C System.  This wonderfully brightening, tightening and revitalising series of products, resurfaces and boosts your skin to give you a hit of Vitamin C without drying or stripping your skin.
I wanted to capture the fresh vibrancy of this beautiful product, so I jumped in a bath of oranges, obviously…
Clinique was one of the first skincare brands that my mother bought for me as a teenager, and I still think of it as a problem solver. You might have seen my Monthly Saviours piece that included their wonderful clarifying lotion. I love that the price point is a more reasonable luxury beauty company but they have such a heritage as an amazing pioneering brand.
The Fresh Pressed System comes in a exfoliating powder, that you add a little water to before applying to your face. You follow this up with a few drops of their daily booster which you can mix with your normal moisturiser. Extra oranges not necessary.
So this Chinese New Year, try a fresh start that will be more than skin deep. Clinique can help you boost your self esteem as well as your skin.