---
Elderflower Champagne has been a great love in my life.  My mother made it for us as children, great excitement ensued when the occasional bottle exploded in the larder (we have since learnt which bottles not to use!).  This recipe comes from a wonderful old book we have called Wild Food by Roger Phillips. You can also make a wonderful summer cooler by adding chilled Tonic Water and ice to the Champagne.
Instead of the regular Elderflower Cordial that every one churns out, Elderflower Champagne uses a lot less sugar and is considerably more exciting.  There isn't a house present more cherished than a homemade bottle of this fabulous brew.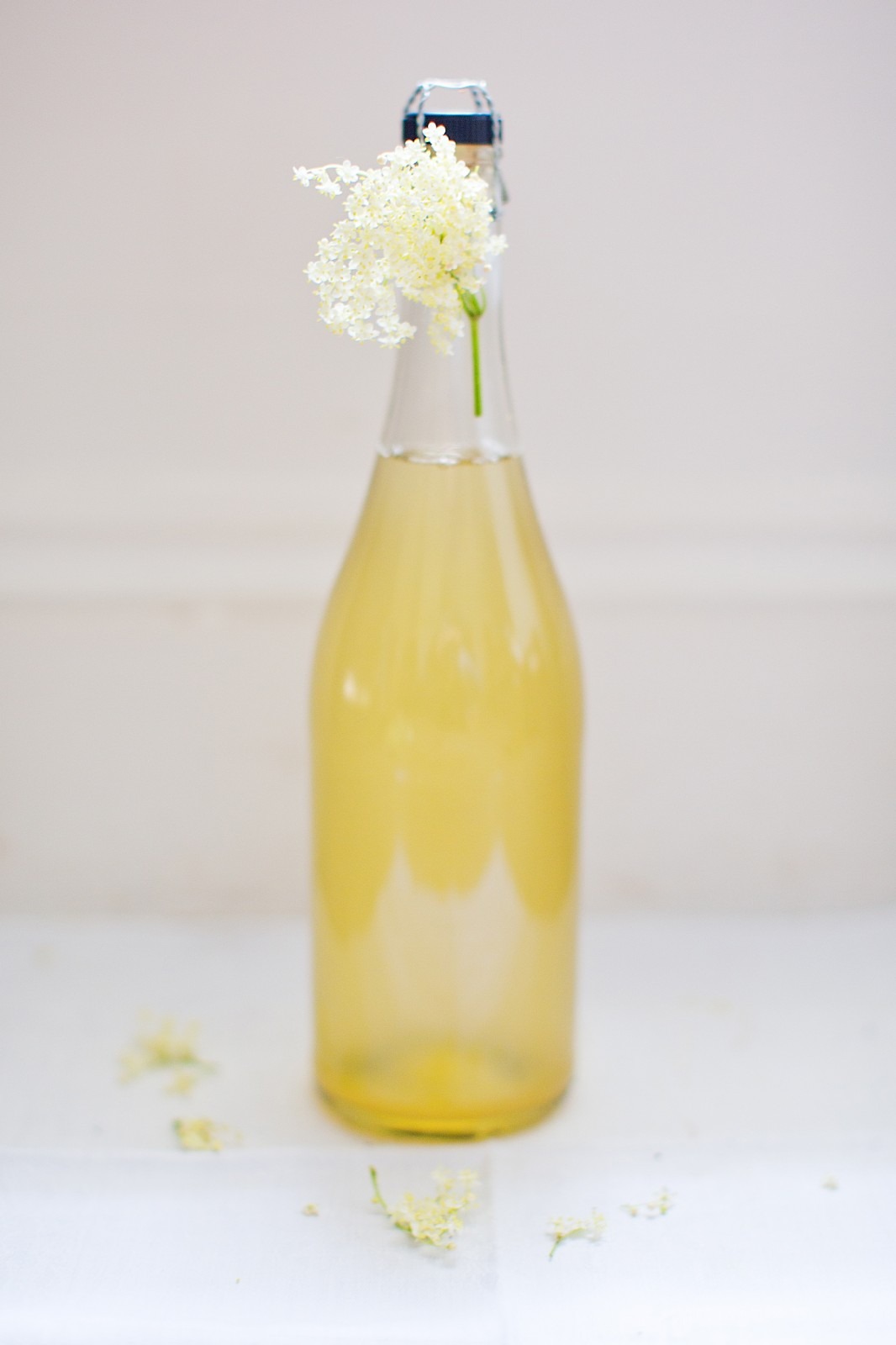 4 Elderflower heads in full bloom
4.5 Liters Cold Water
1 Lemon (Juice and rind cut into four slices)
650g Sugar
2 tbsp White Vinegar
For the Mix
Dissolve the Sugar in warm Water and then allow to cool.
Use a large non-reactive container (I use a big clear plastic bucket) and place the Sugar mix, Lemon (juice and rind), Elderflowers, Vinegar and remaining water inside.
Leave covered in a cool dark place for 4 days to brew.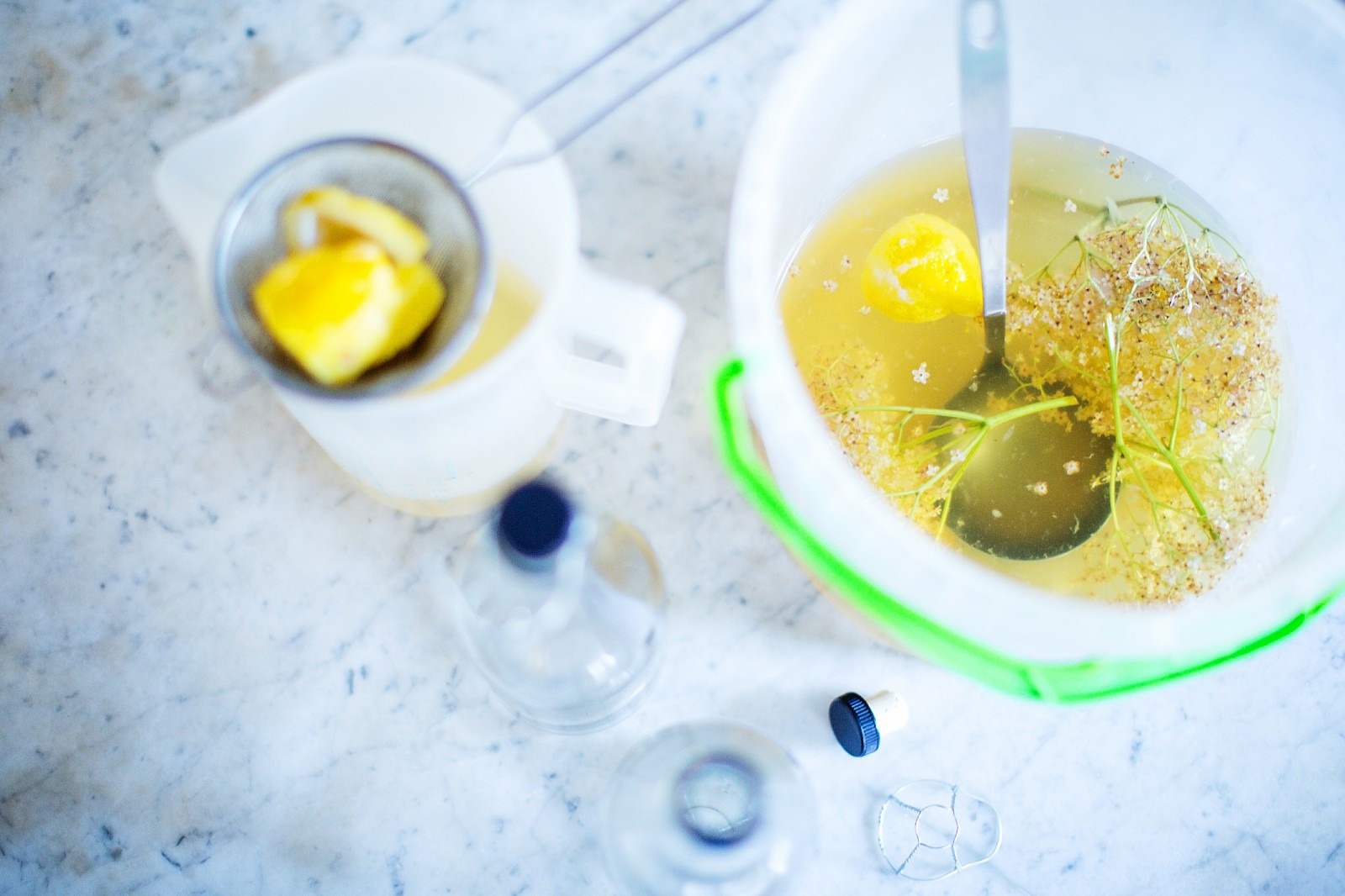 Now Bottle
Strain the mix and pour it into bottles, either champagne (I got mine from Lakeland) or screw top bottles (these won't pop open like normal clip top bottles from the brewing gas).
Leave the bottles in the larder to brew for a minimum of 6 days. After this enjoy them chilled.