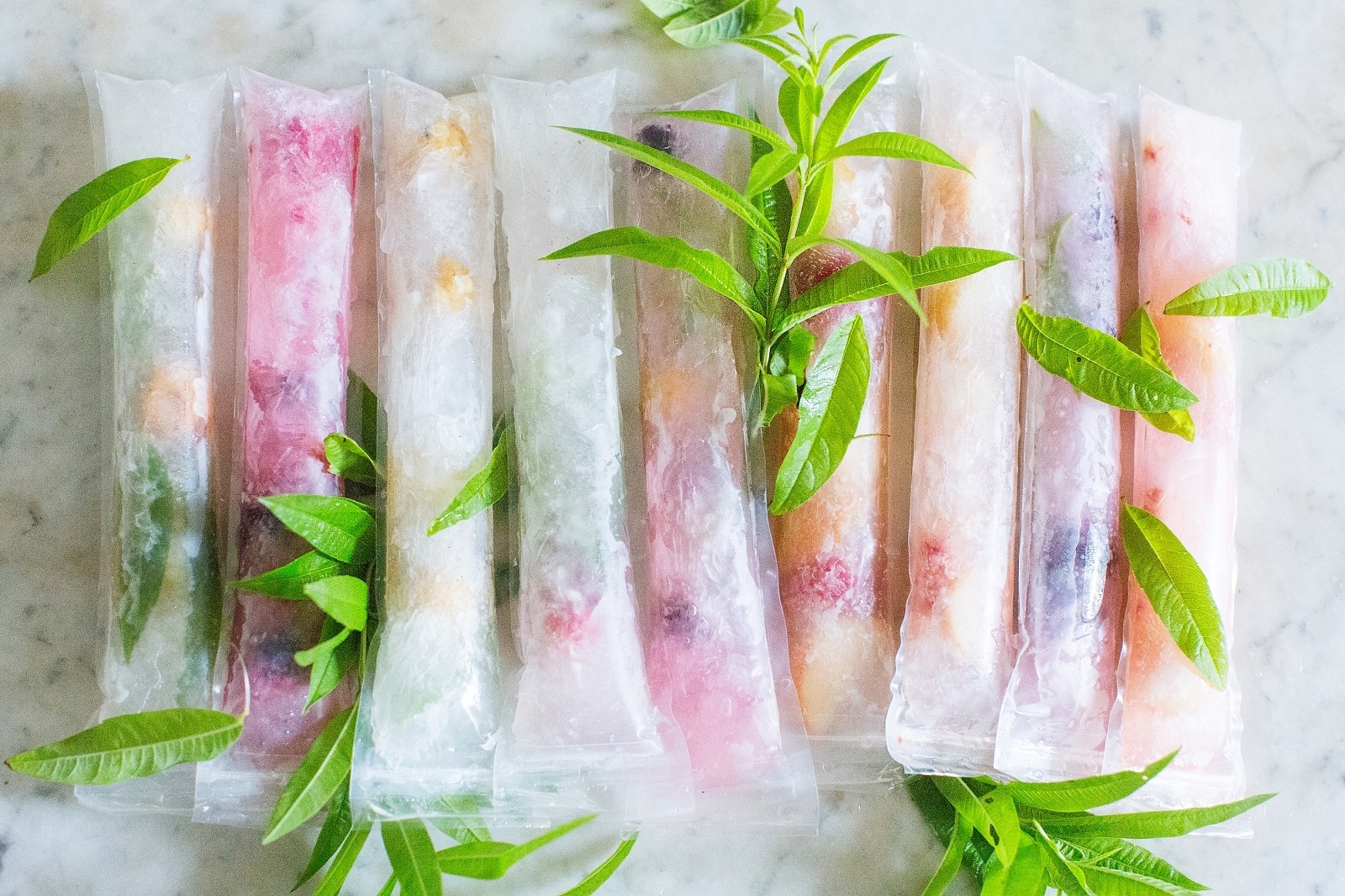 ---
These freeze pops are super cute and make a lovely canapé at a drinks party! They are also a wonderful pudding or palate cleanser.
Makes 10




Fill
Take each mould and fill it with a selection of fruit and herbs. I like to do them by colour themes.
Using a funnel fill the remaing mould three quarters full with Elderflower Champagne. It will expand as it freezes so you need to allow for this.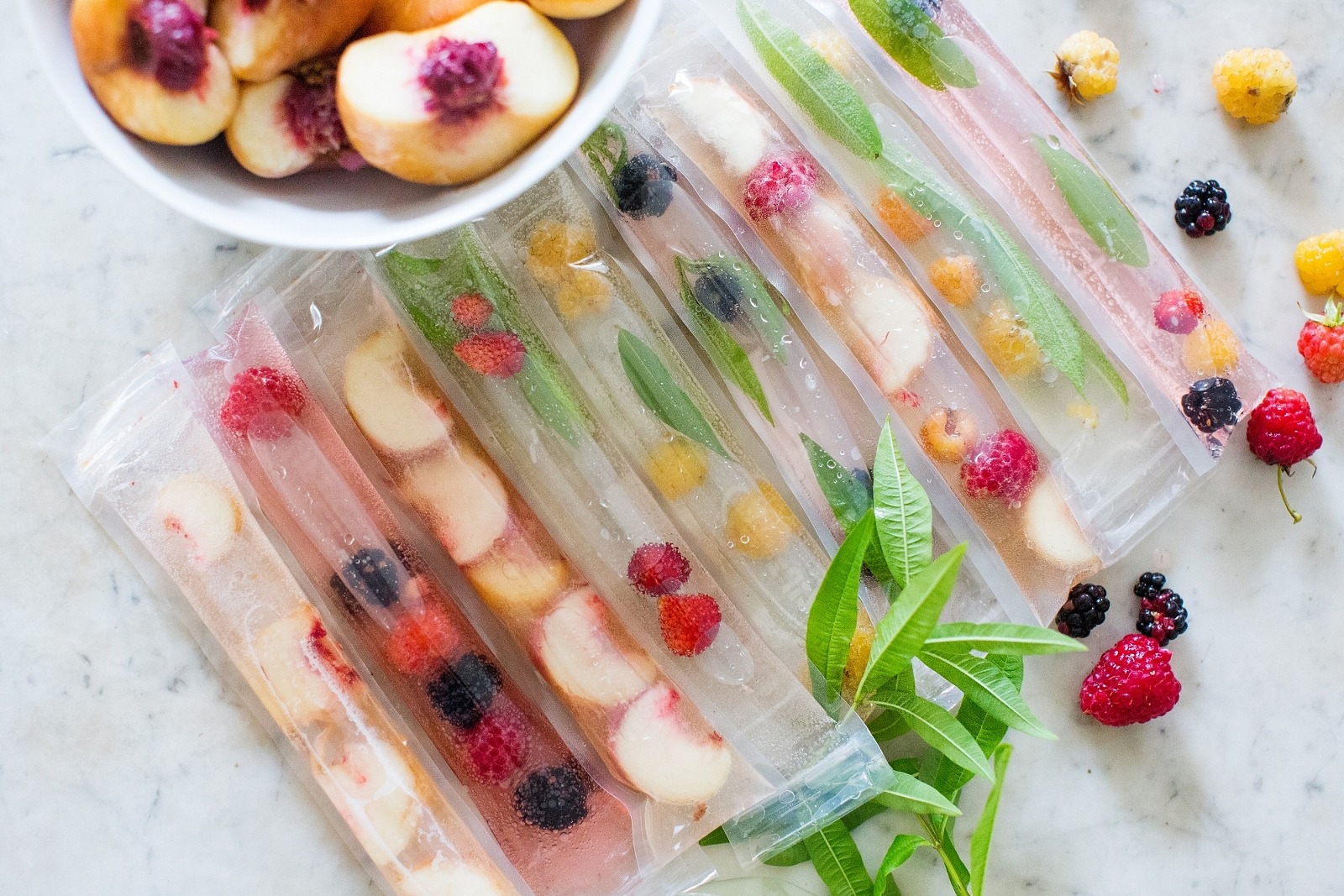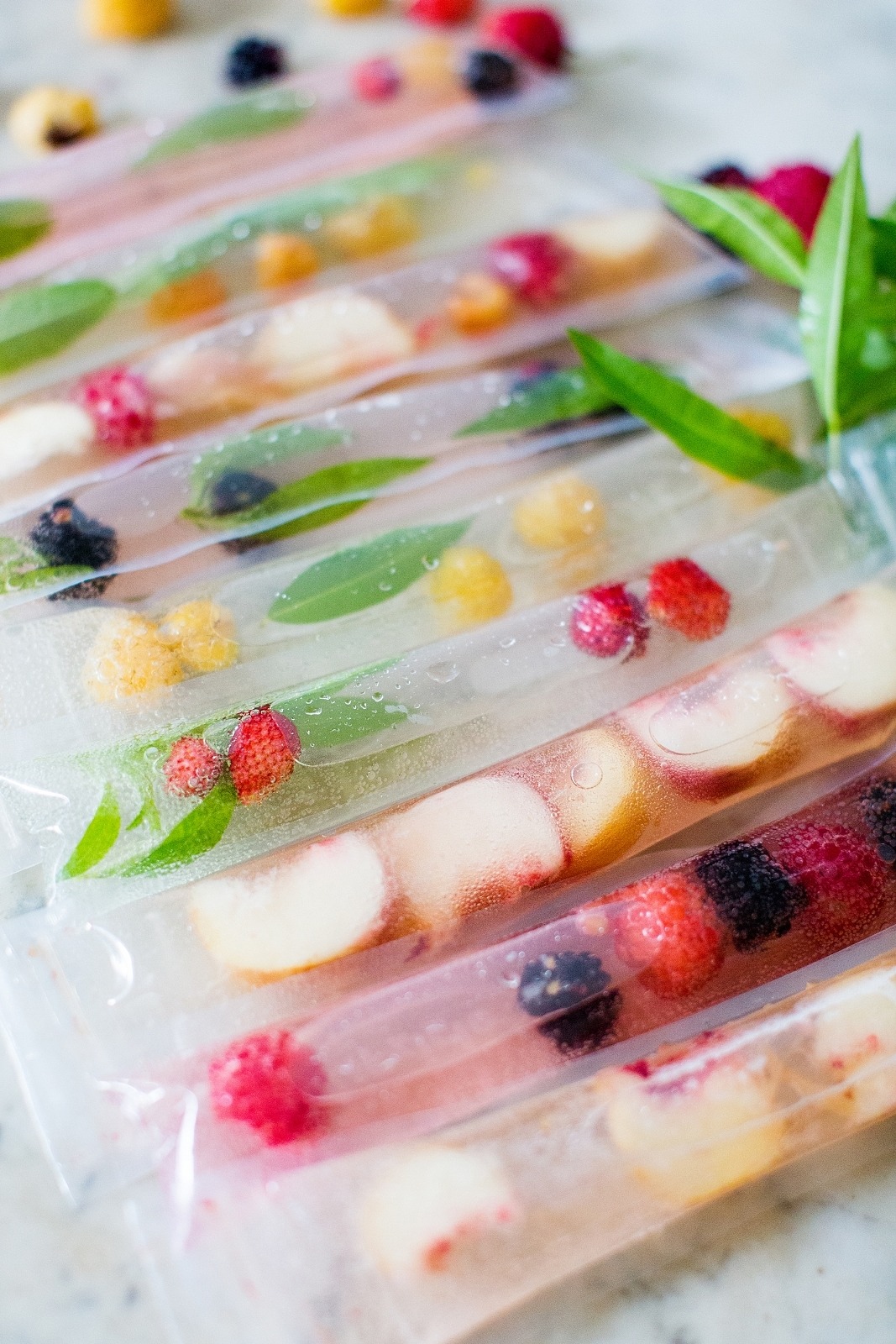 Freeze
You will need to freeze them for at least a day as the alcohol will be slow to freeze. They wont be completely rock solid when frozen, but firm.