---
If you've been following this site for a while you will already have seen the Crystallised Blueberry recipe I decorated my Strawberry Ruffle Cake with. This recipe is a progression on from that. It really uses the same process (with a little more care). I have also since experimented with the kinds of berries you can use. In my experience they need to have a lightly waxy skin. Fruit like blueberries, currants, gooseberries, grapes, figs and physalis work really well. You can find a list of edible flowers to work with here.  Flowers take their flavour from their fragrance so Lavender has a strong flavour while Rose is more subtle (but stronger from a scented rose).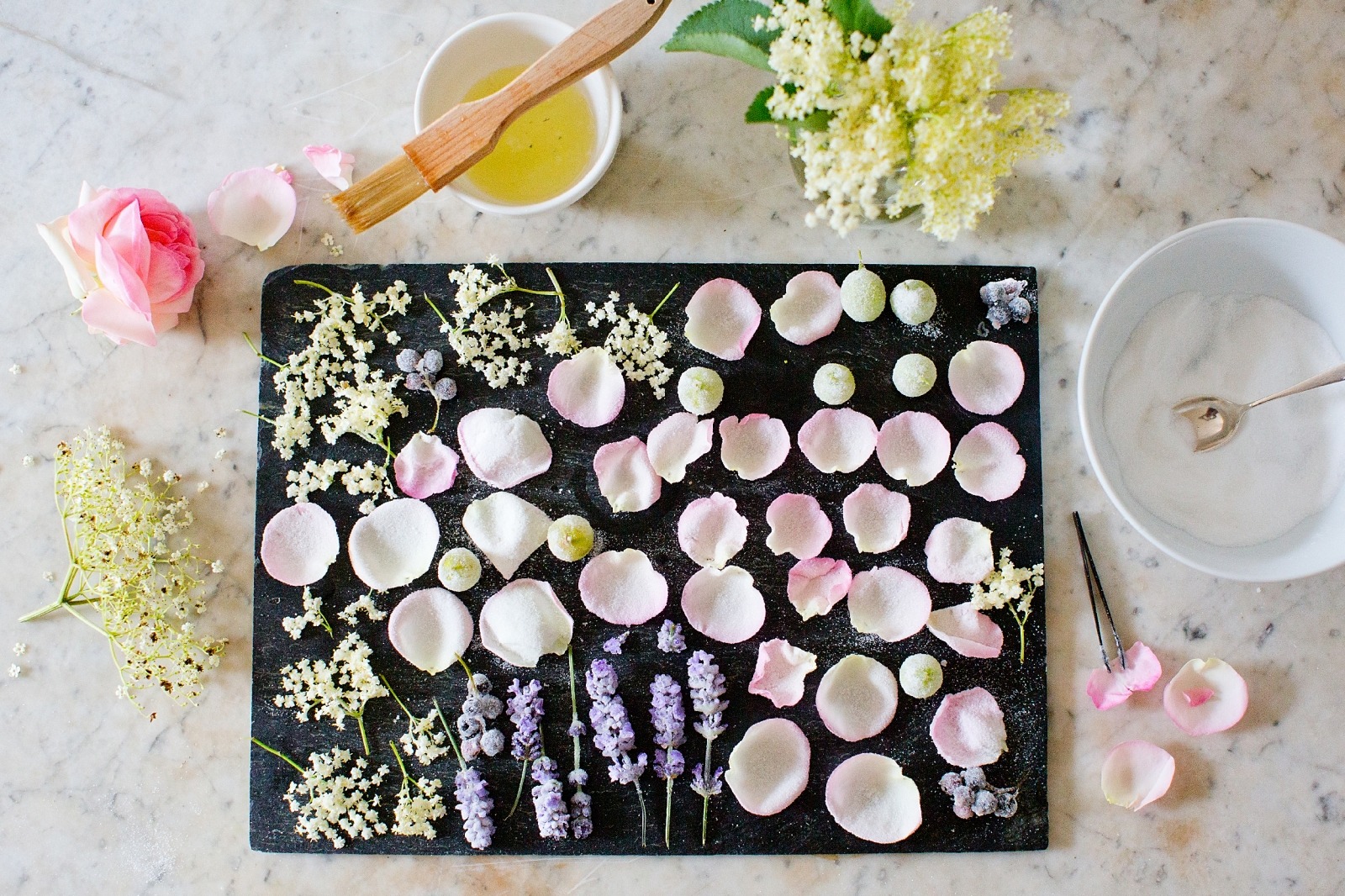 Crystallised Flowers and Berries
1 small egg white
1 cup of Granulated
Sugar Selection of edible flowers; Lavender, Rose petals and Elderflower
Selection of Berries; Gooseberries and Redcurrant's
I love these natural jewels to decorate everything from cakes to puddings.


Choose flowers that are as fresh and firm as possible.
Use powdered egg white if your feeding delicate tummies (children, pregnant women and the elderly), also you can keep them up to a year if you make them with powdered egg whites.
Store them in an open container to keep them crisp.
Always make a few extra as they can be delicate and you will be upset if you break one. Plus you can't have to many.
Take the egg white and use a fork to loosen it (don't create any bubbles doing this).


Take you chosen flower or berry with tweezers and using a small brush moving carefully but briskly brush the whole thing lightly with egg white and then pour the sugar over the top with a spoon. Completely coat and then leave on a sheet to dry.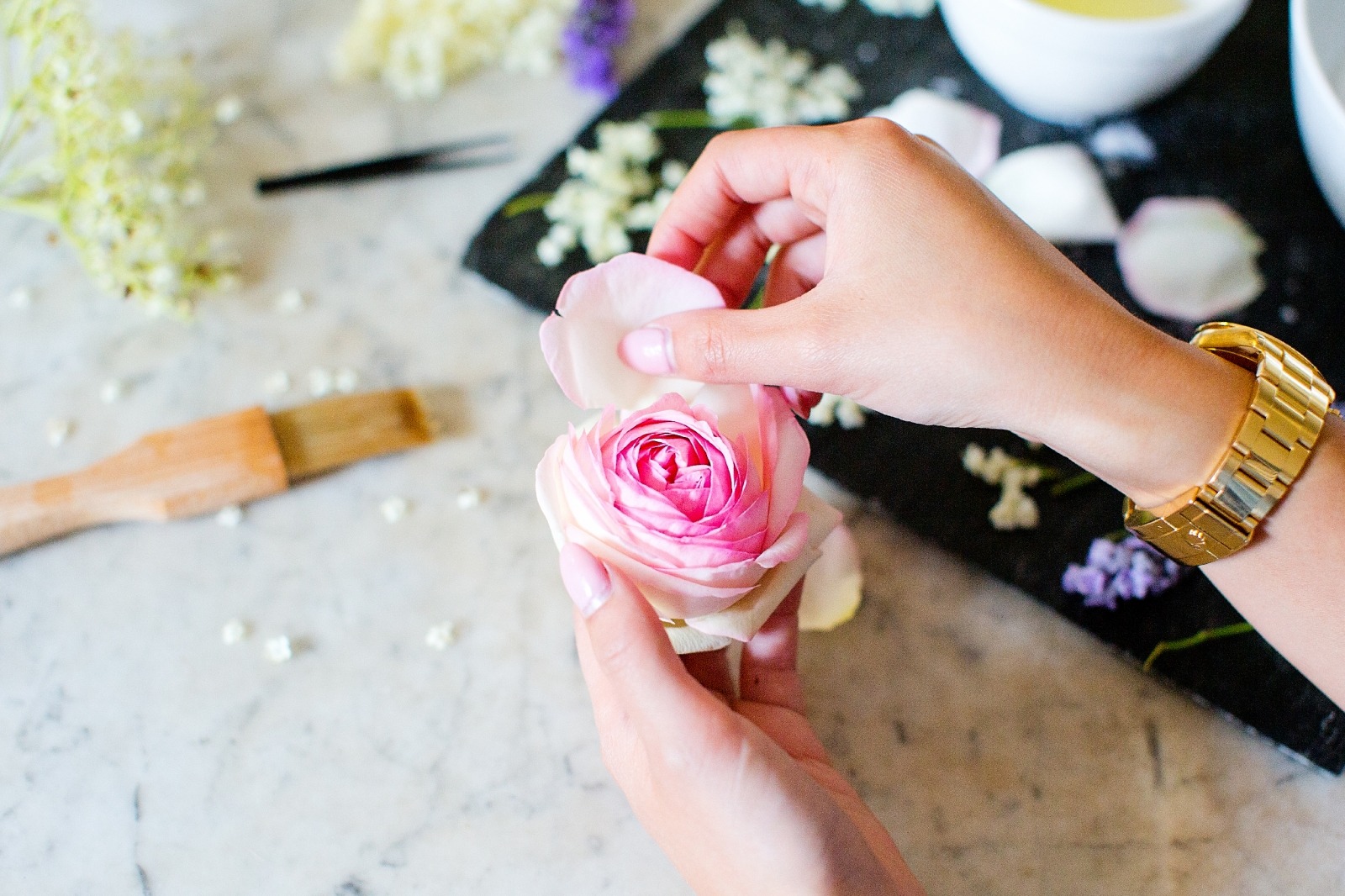 They will take at least an hour to dry. Then they are ready to use. Although you can make them a few days in advance.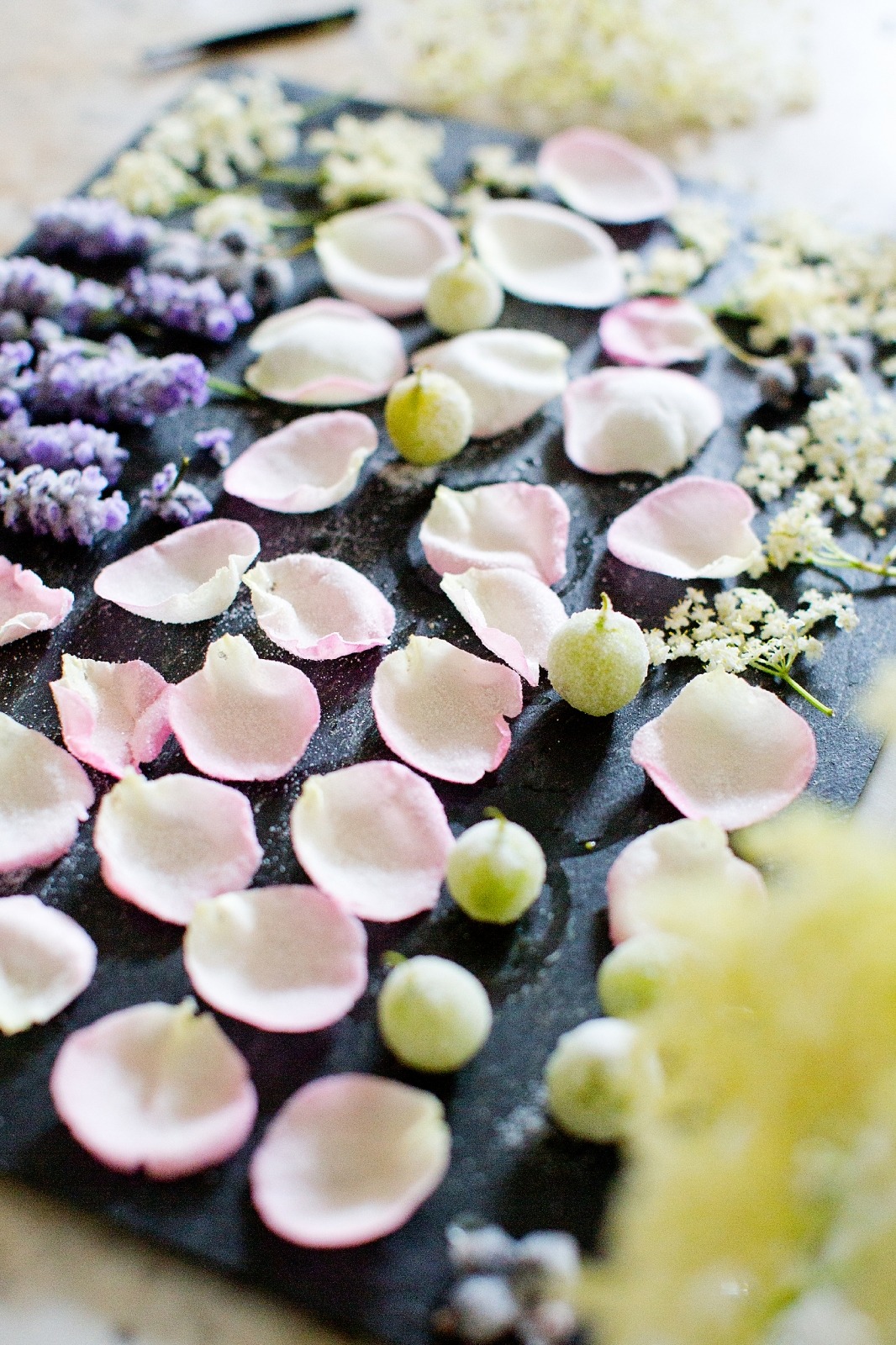 A great video guide with a retro tv feel is here from Martha Stewart.
If this is all too much for you, I totally understand and you can buy them pre-made here.