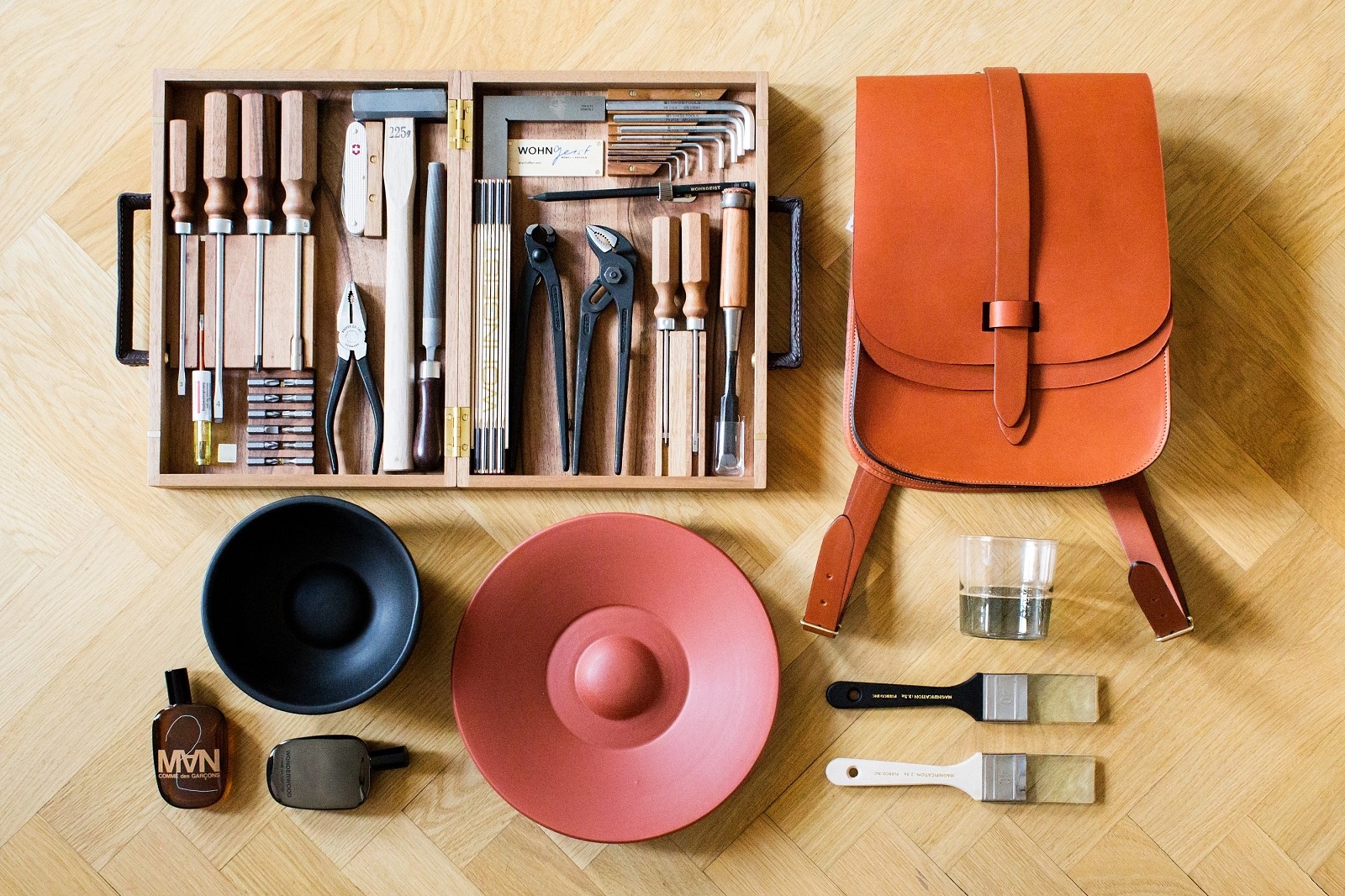 ---
I love buying presents for people. Christmas is the perfect opportunity to show your loved ones how much they mean to you. It's not about the amount you spend but the thought you put in. I always have
The Conran Shop
on my Christmas shopping list.  My family buy each other 6 stocking presents each and I always know I will find something unusual and fabulous at
The Conran Shop
.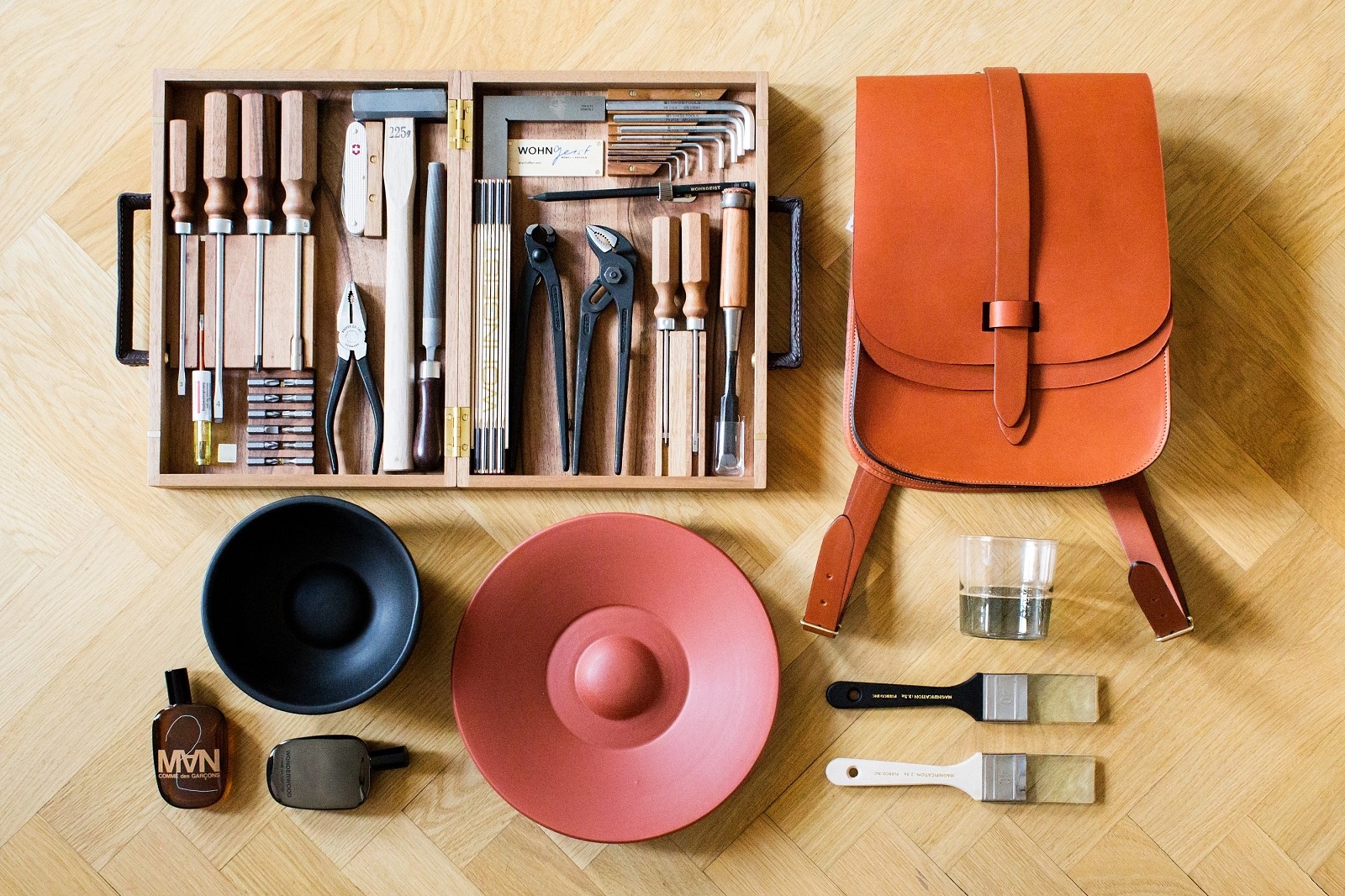 For the Man that has Everything
We all have a man in our lives that is impossible to buy for. Along comes Christmas and you are filled with dread, what will I find this year. Well here are my top present ideas for the man who has everything.
These lovely glasses are perfect for a well stocked drinks table… Tumbler in White/Clear, Smoke/Clear and Blue/Clear.
All the better for seeing you with… Paint Brush Magnifying Glass Black or Natural.
These lovely pieces of pottery work just as well as a decoration on a desk as on the supper table… Red Plate and Black Bowl by Gerry de Bastiano.
Every man needs a signature, why not suggest one with a stunning bottle… Wonderwood Eau de Toilette or 2 Eau de Parfum both by Comme des Garcons.
So he has done the marathon, and now he cycles to work on a 2K bike but I bet he doesn't have a effortless… Arlington Tan Leather Rucksack by Lost Property of London.
DIY king or just pretending to be, who cares when his Tool Kit by WohnGeist looks this good.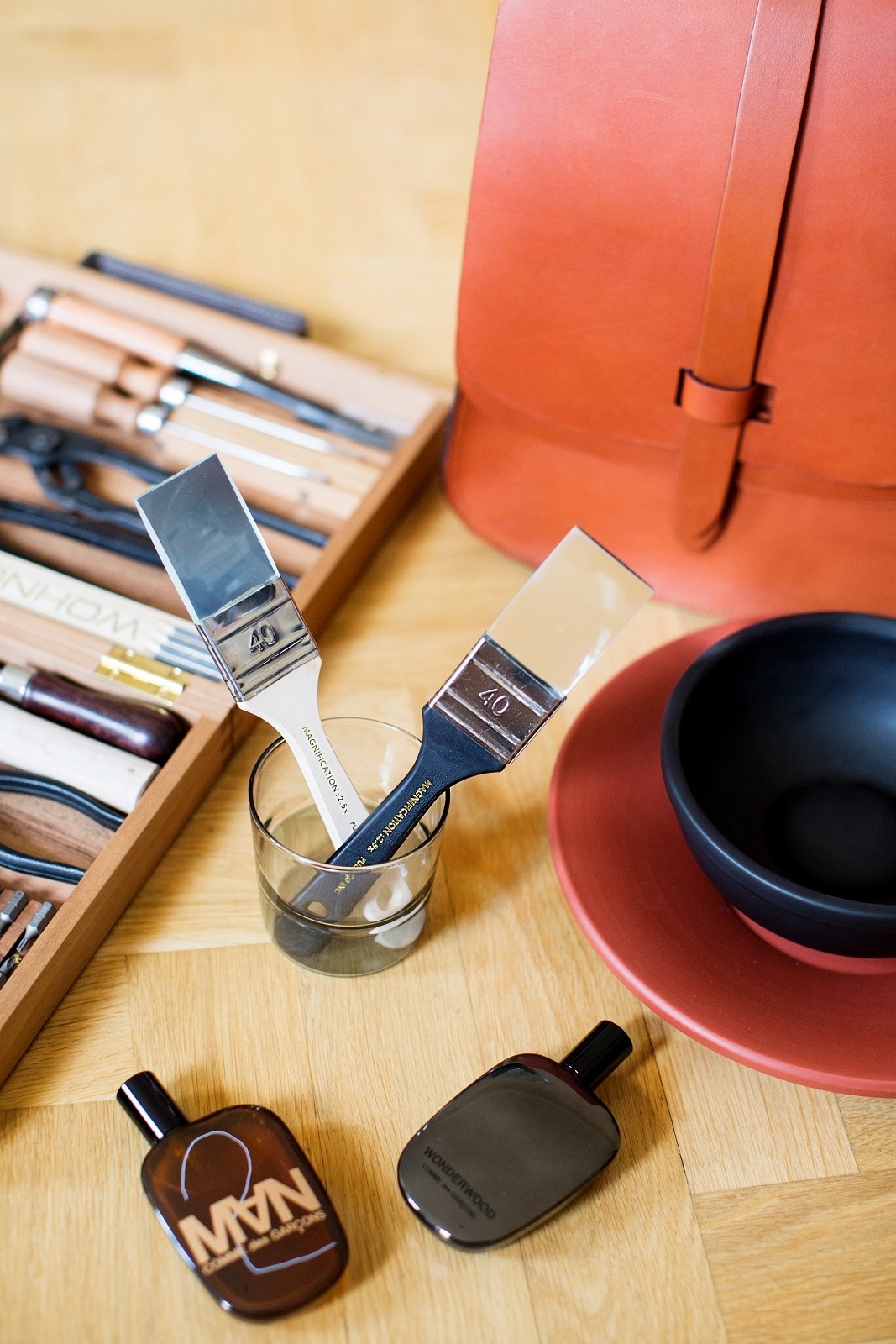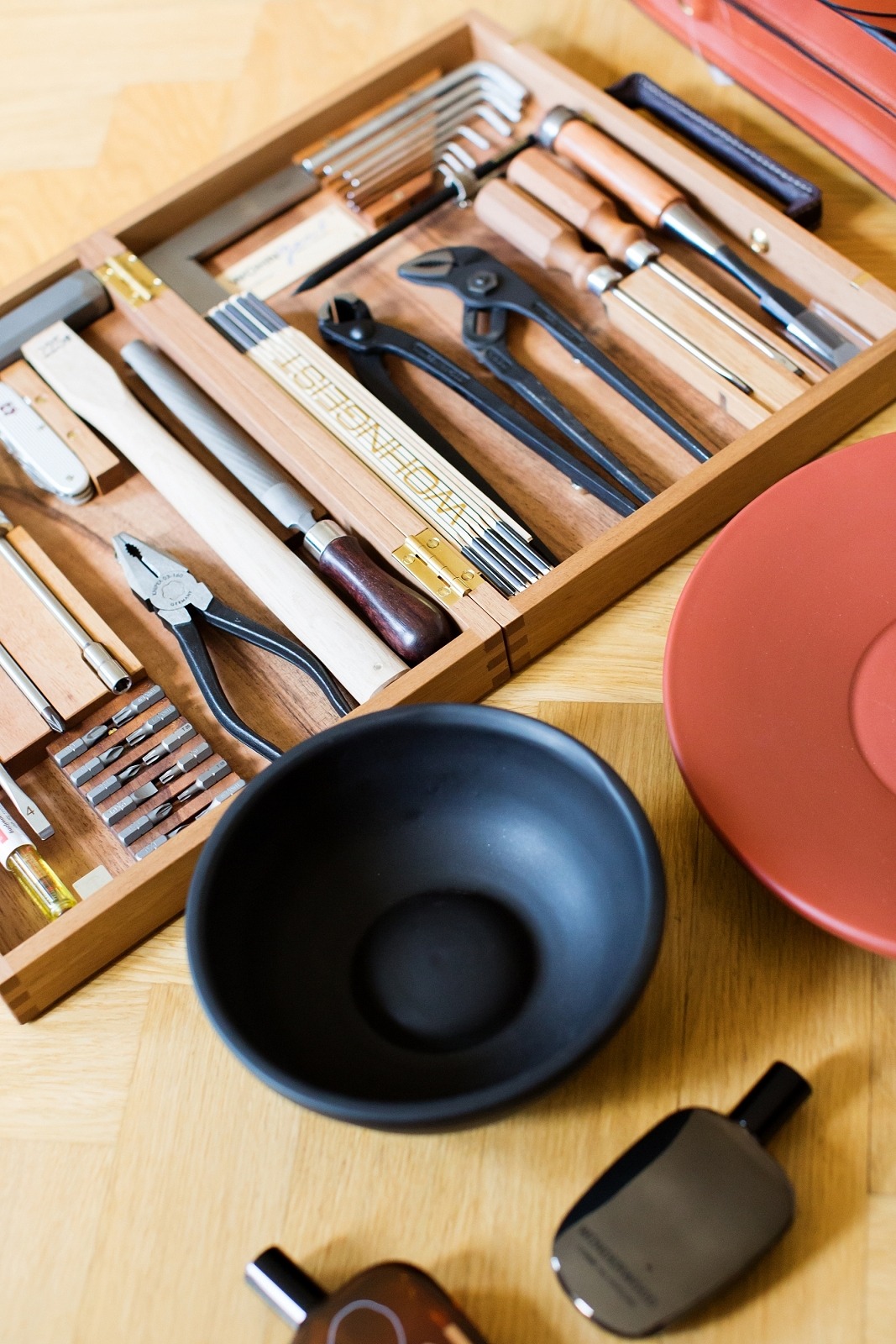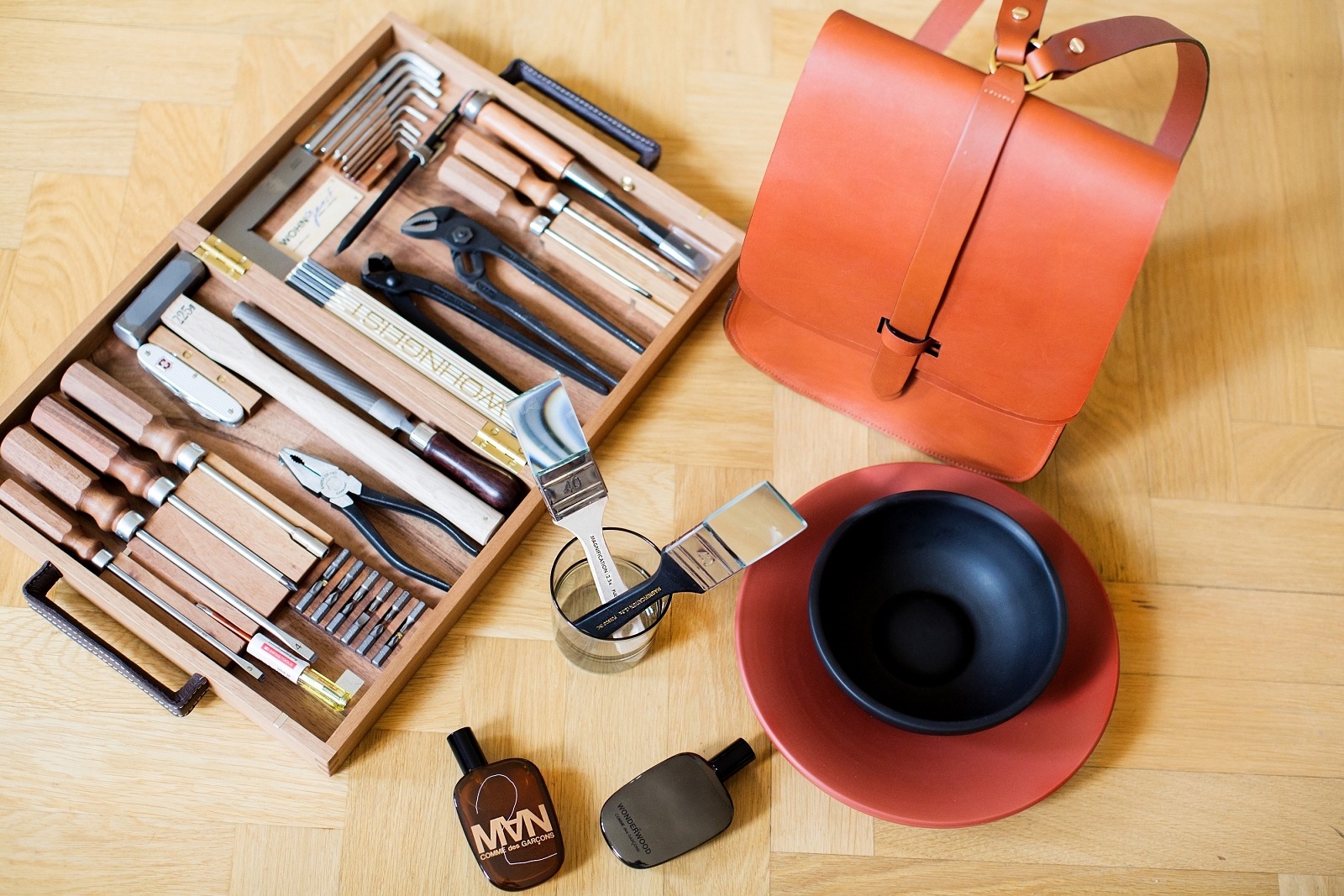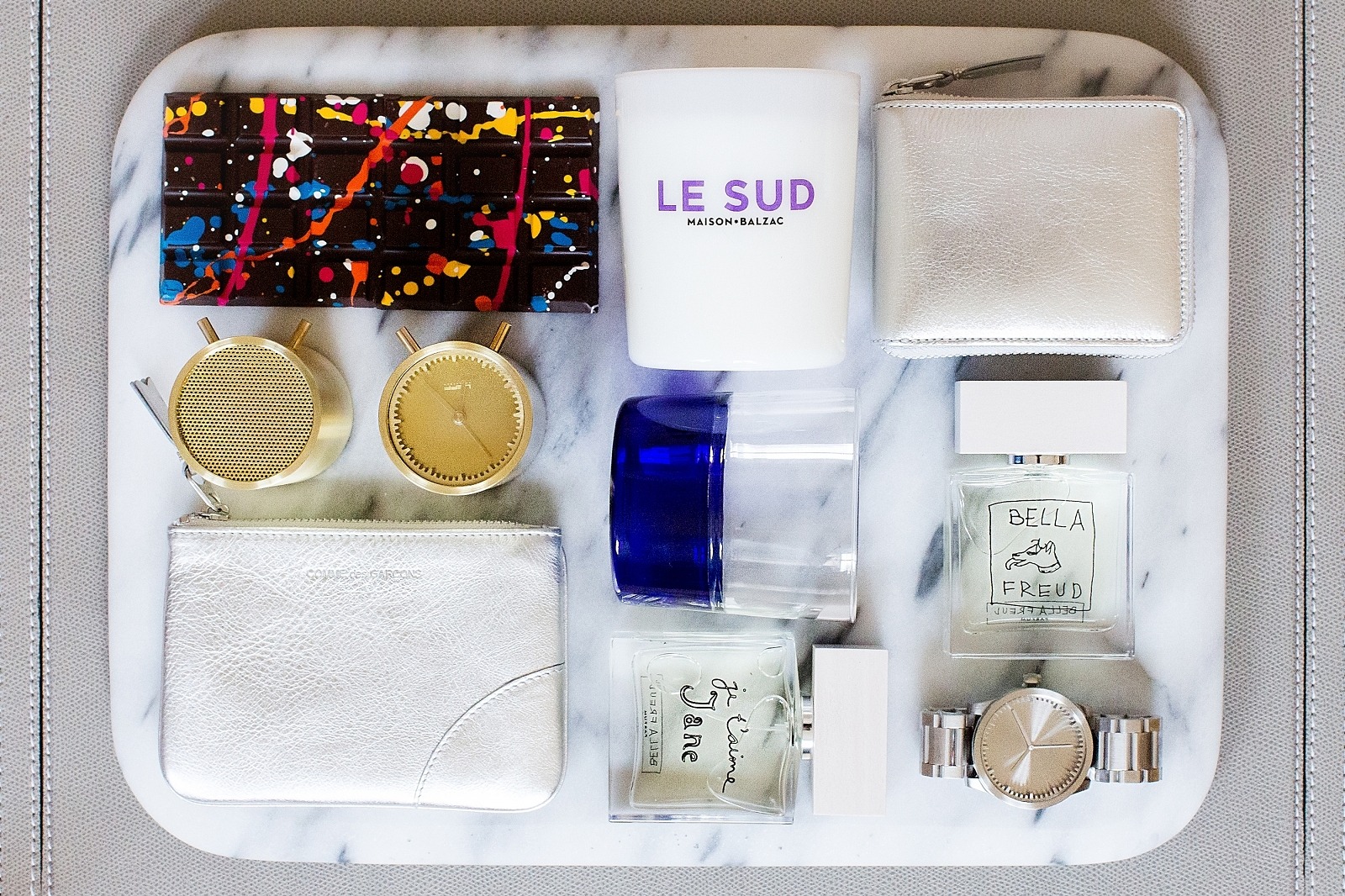 Picky Divas
I love my girlfriends but sometimes I don't know what to give them. Maybe we don't have the same style, or they are on a budget (probably saving for a new pair of manolo's) so you want to match that but still give something lovely. So here are some ideas for all those wonderful divas.
For a start everyone loves chocolate, win, this chocolate is arty, win, this chocolate is in fact chocolate, win… Thus win, win, win… Pollock Chocolate Bar by Unelefante.
Scent for women is so personal, its really about their identity, however a beautiful bottle will decorate any dressing table with pleasure, so I love these options, Signature Eau de Parfum and Je t'aime Jane Eau de Toilette both by Bella Freud.
Even the most decerning fashionista will respect the addition of a Comme des Garcons purse, classic, clean and chic. These are Christmasy options…Small Zip Coin Purse Silver and Corner Zip Purse Silver.
Minimalist? In which case this little pair will fit right in… Brass Tube Clock and Brass Tube Speaker by Piet Hein Eek.
She doesn't wear make-up, she doesnt understand why people wear heels, how about this timepiece to make sure she is one time for your next catch up… Tube Watch S45 Steel by Piet Hein Eek.
If in doubt I always go with a scented candle, whoever the receiver you cant go wrong. These also look lovely… 1642 Scented Candle and Le Sud Scented Candle both by Maison Balzac.