---
This weekend I will be spending educating my film eye – and fashion taste in disguise – going to see Black Swan.
Following up The Wrestler, Darren Aronofsky has looked at another physical industry, but one with a far more romantic character. This film is a double play on the ballet it focuses around, Swan Lake.  Swan Lake is about the white swan princess – Odette – who is betrayed by her prince when he confuses her enslavers daughter – the black swan, Odile – for Odette, mistakingly declaring his love for Odile to his court and enslaving Odette forever.
In Black Swan Natalie Portman's character plays out this dual personality along with the challenges of a girl becoming a woman, through a neurotic paranoia that is caused by the obsession of her part as the prima in the company's production of Swan Lake. Already Oscar tipped, I cant wait to see if this film lives up to its incredible hype.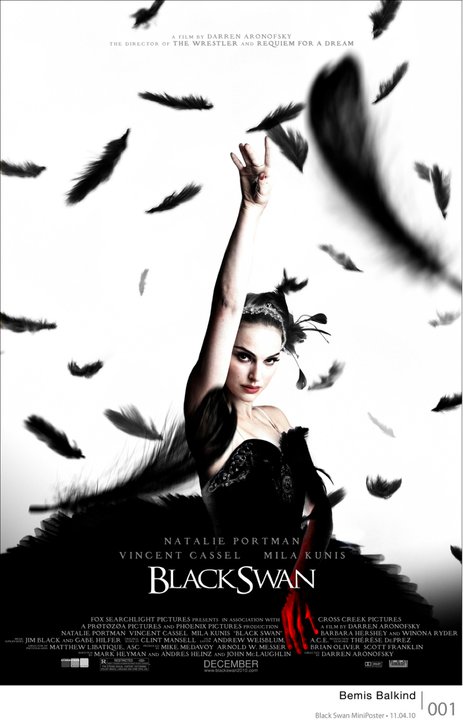 The Costumes for the films ballet scenes were design by Kate and Laura Mulleavy of Rodarte.  If like me you are fans of Miss Portman then you will know this is a label much loved by the actress for her red carpet wanders, and happily it seems she wears this costumes as well as she does their gowns – as you will see below!