---
I adore this simple recipe. I use the seeds on top of salads, in wraps, on soup and many more ways. They are delicious as a little snack on their own too, try a bowl of them at your Christmas Drinks party. I hope you fall in love with them as much as I have.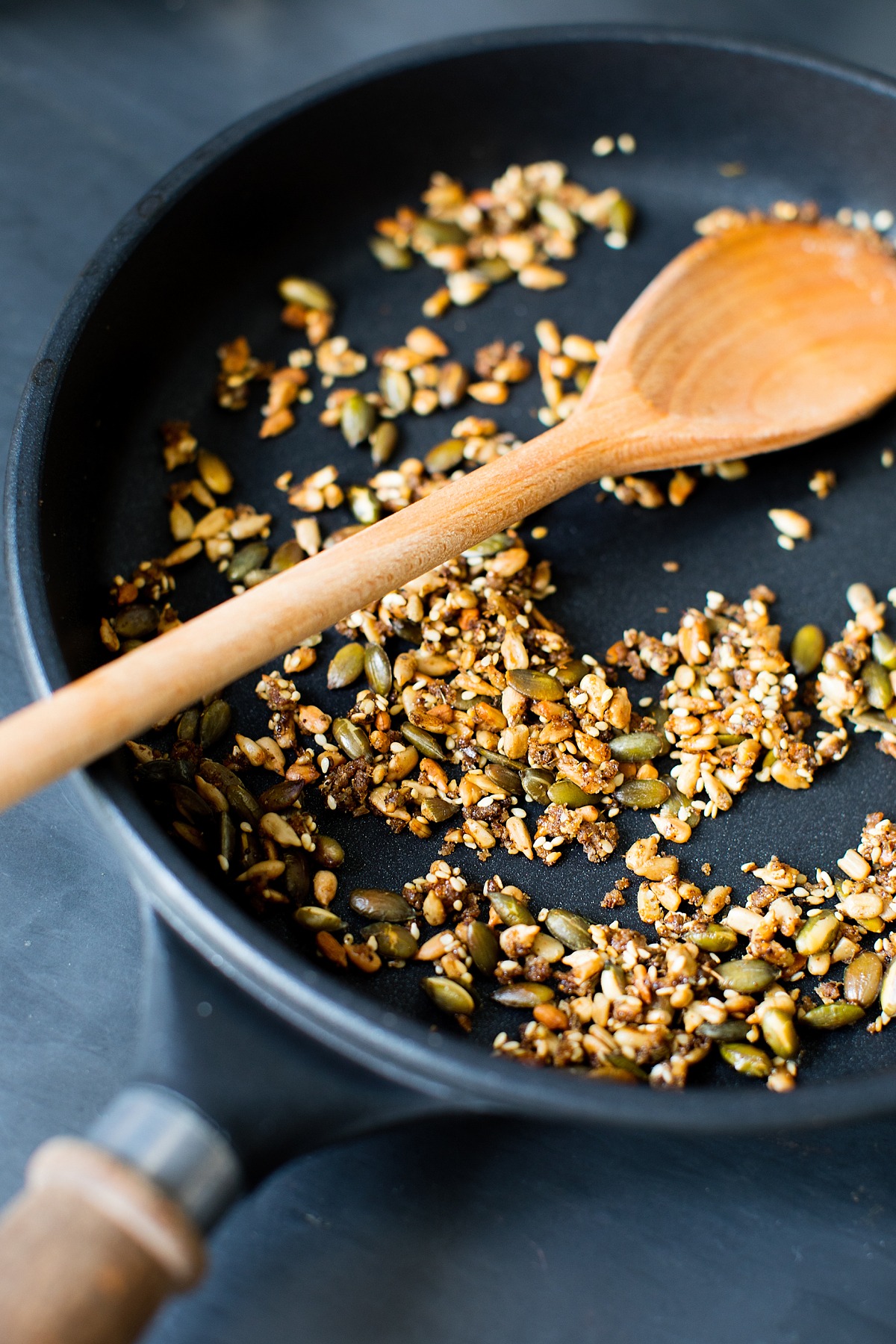 Makes enough for a topping of four servings of your chosen dish
1 tbsp Sesame Seeds
2 tbsp Pumpkin Seeds
1 tbsp Sunflower Seeds
1 tbsp Caster Sugar
1 tsp of Za'atar
½ tsp Cumin
1tsp Olive Oil


Sweet and Spicy
Heat the Oil over a medium flame, with the Cumin and Za'atar in a pan.
When you can smell the Spices warming add the Sugar and stir.
Once the Sugar begins to dissolve add the Seeds and stir.
Leave tossing them over the heat every few minutes. Once the Seeds have caramelised turn them out into a bowl ready to serve or keep.
If you want to keep the Seeds for future dishes just pop them in a tupperware box.