---
Chanel's CODE COCO Watch.
The ultimate fusion between fashion and time.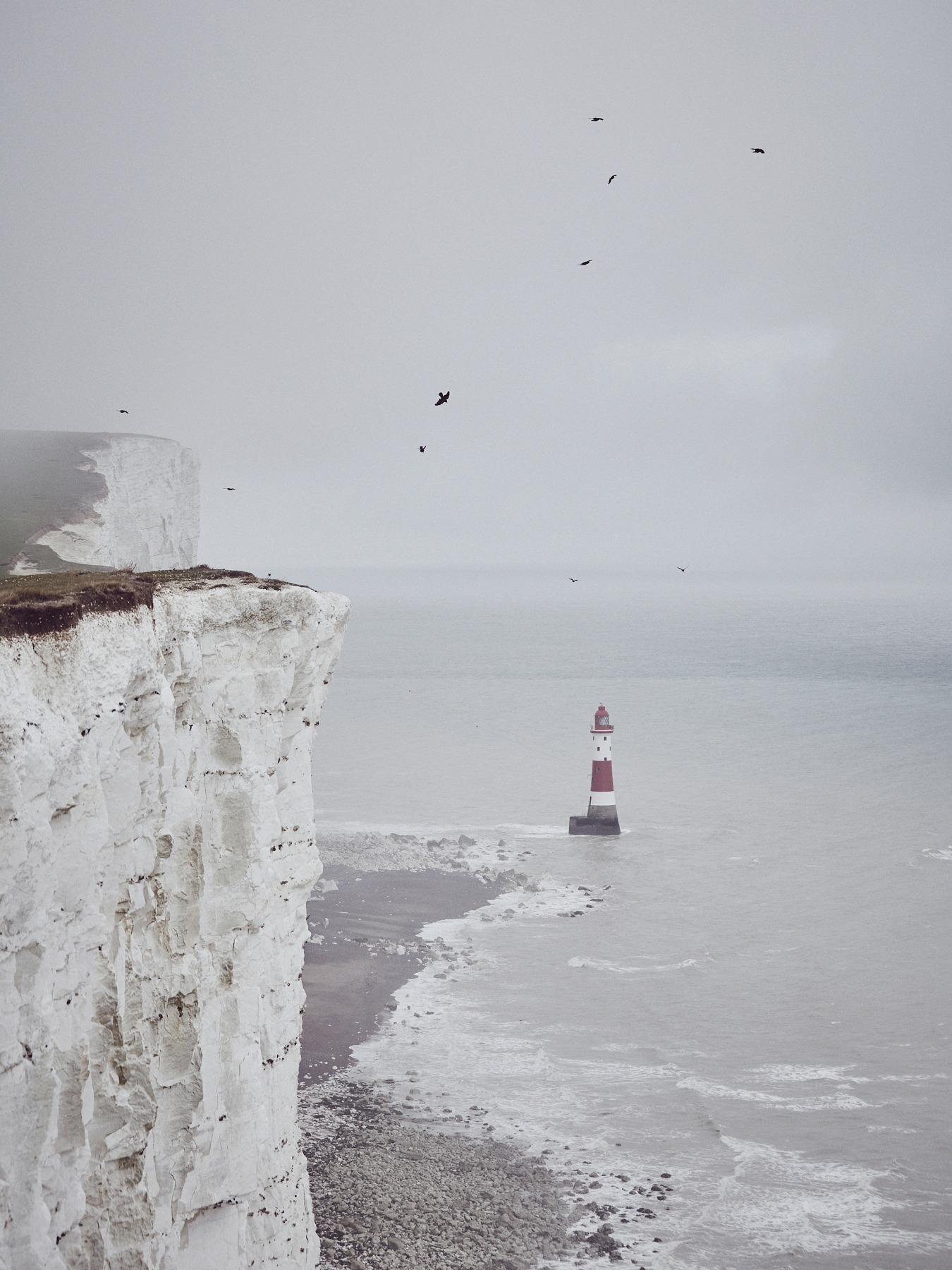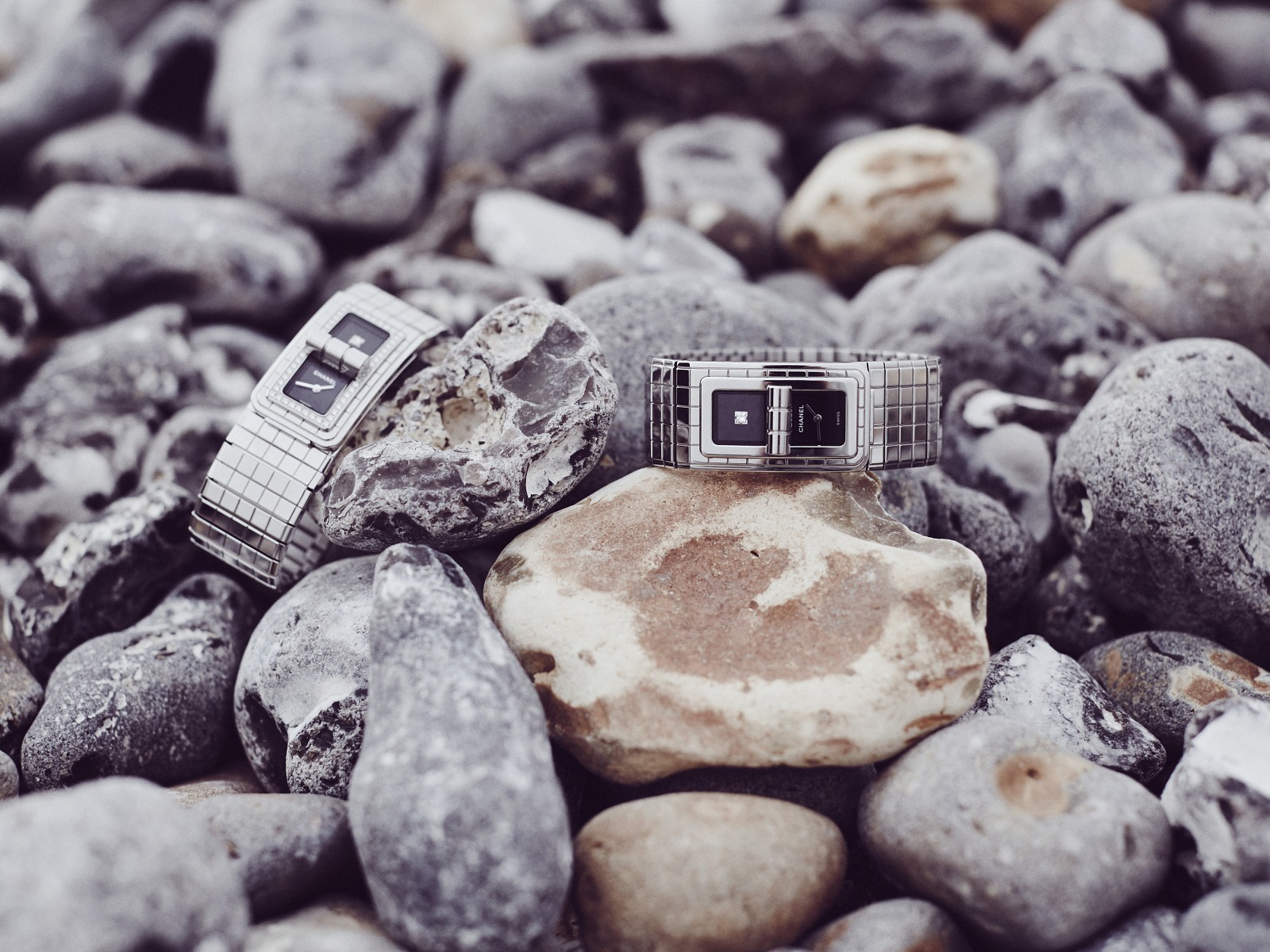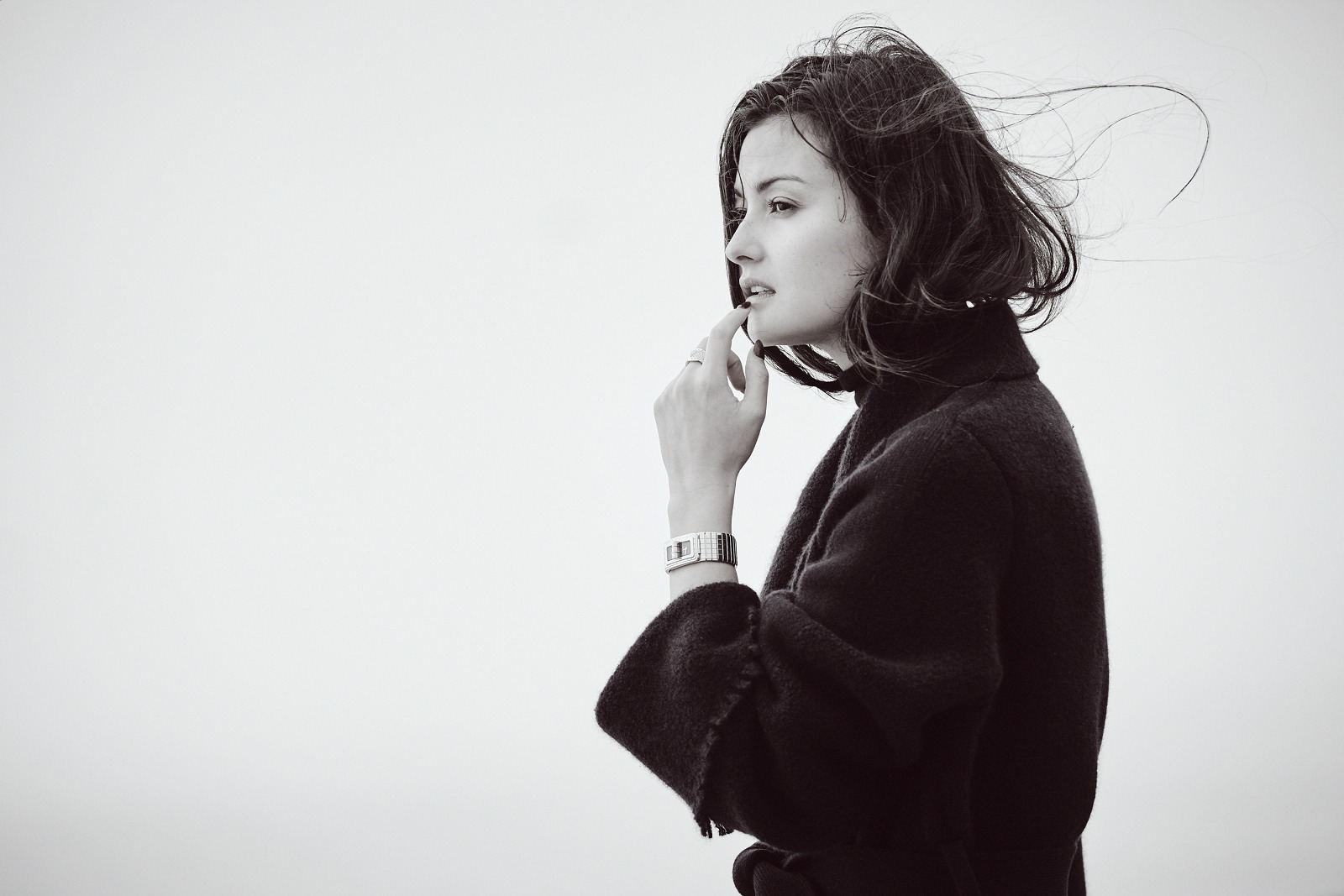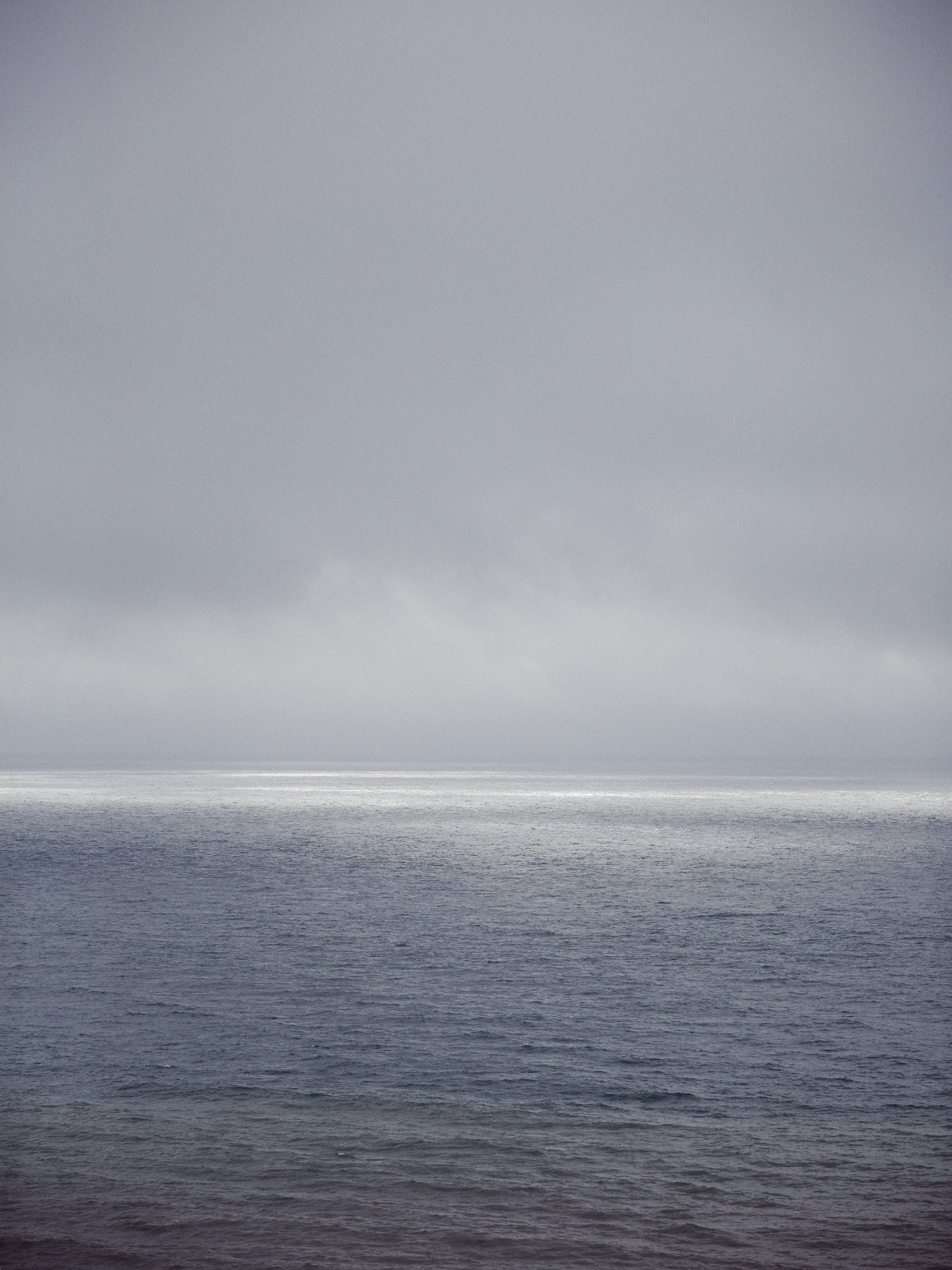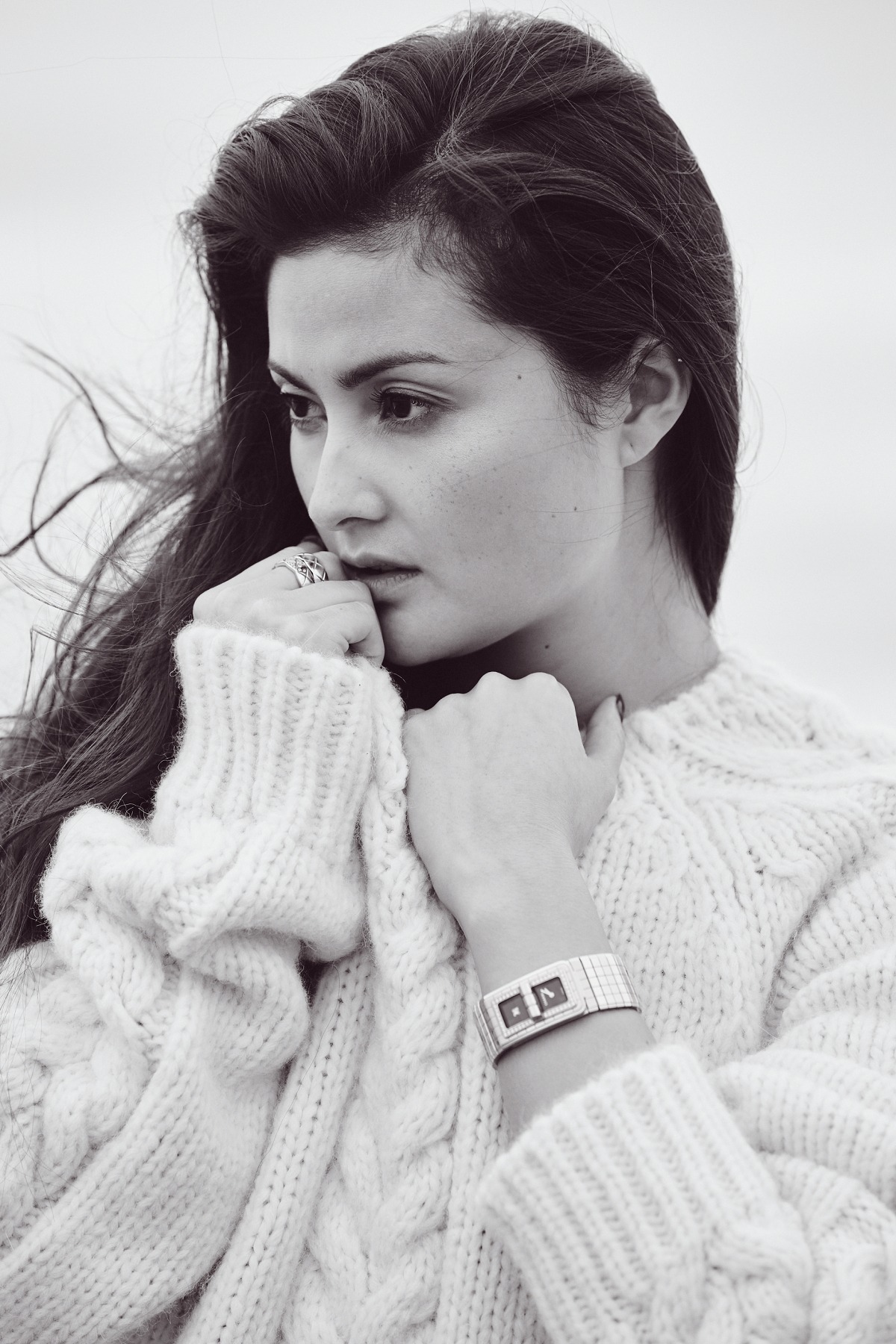 The CODE COCO watch from Chanel is a new design. It looks like a bracelet but it's really a watch. I love cuffs and the locks they come with, so naturally this concept was right up my street. The lock on the watch is taken from the 2.55 bag clasp (you can see me wearing my silver one here), and it both looks amazing and is the most satisfying watch I have ever put on. The click fulfils all my OCD tendencies. Bliss. Also not to be vulgar, but it's basically the same price as a Chanel Bag. Watches can often mean crazy money, but this one is so chic, Chanel and achievable (with a little money management). I love how simple it is, it wears beautifully, so comfortable and it went perfectly with my other pieces, gold and white. When Chanel asked me if I wanted to shoot a story on it, I was thrilled. So I came up with this idea. "Bare" faced, in the elements. I love the stark surroundings of Birling Gap, so beautiful, so english, untouchably raw and without decoration, yet so refined and filled with texture and detail. Just like the CODE COCO. I hope you enjoy the story Vicki and I created.
I'm wearing…
All Knits current Chanel
Rings COCO CRUSH Chanel
Watch CODE COCO Chanel with and with Diamonds
Jeans Re/Done Denim Vintage
Nails Chanel Rouge Noir
Hair Rahua Enchanted Island Salt Spray