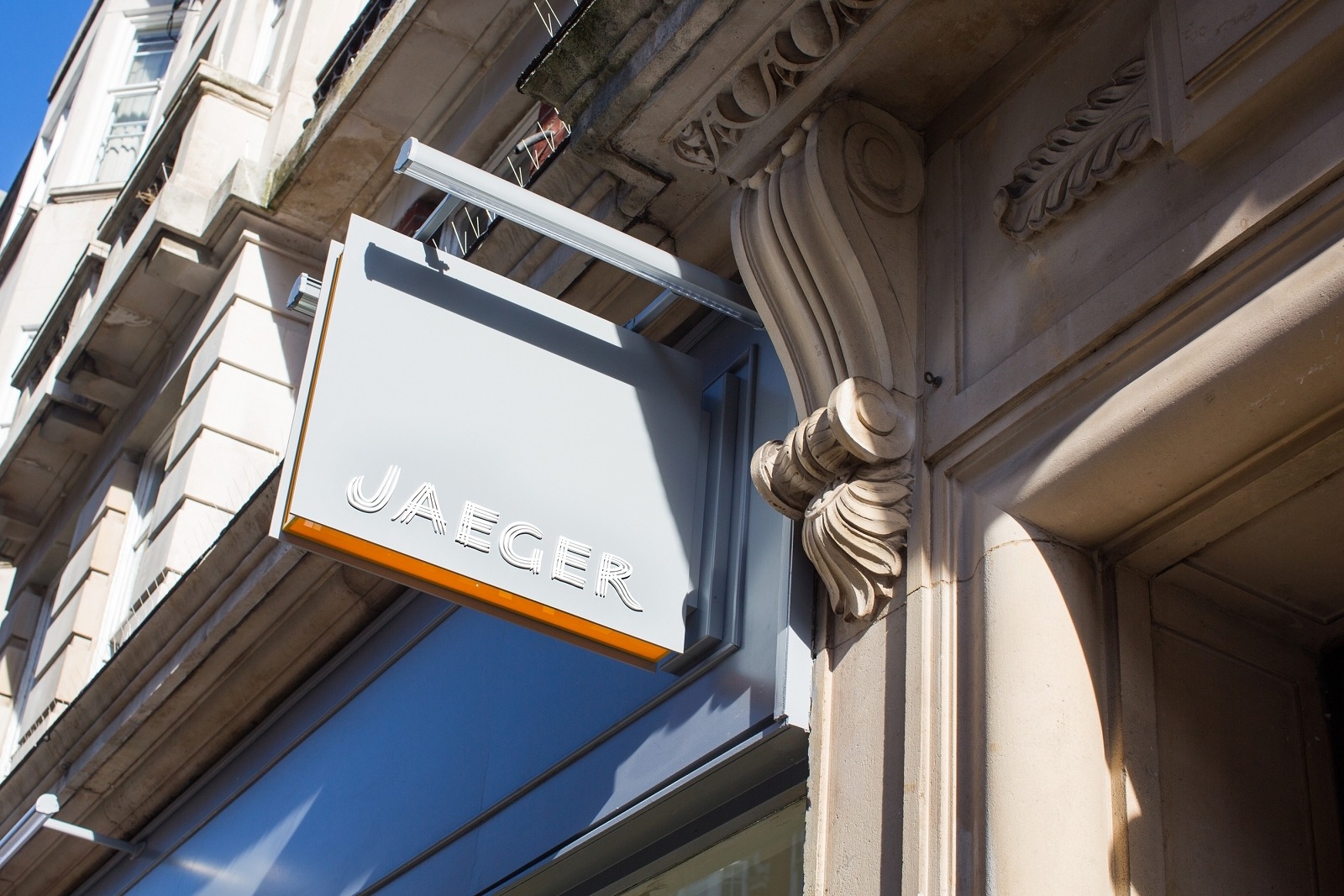 ---
I never say no to a new/old classic.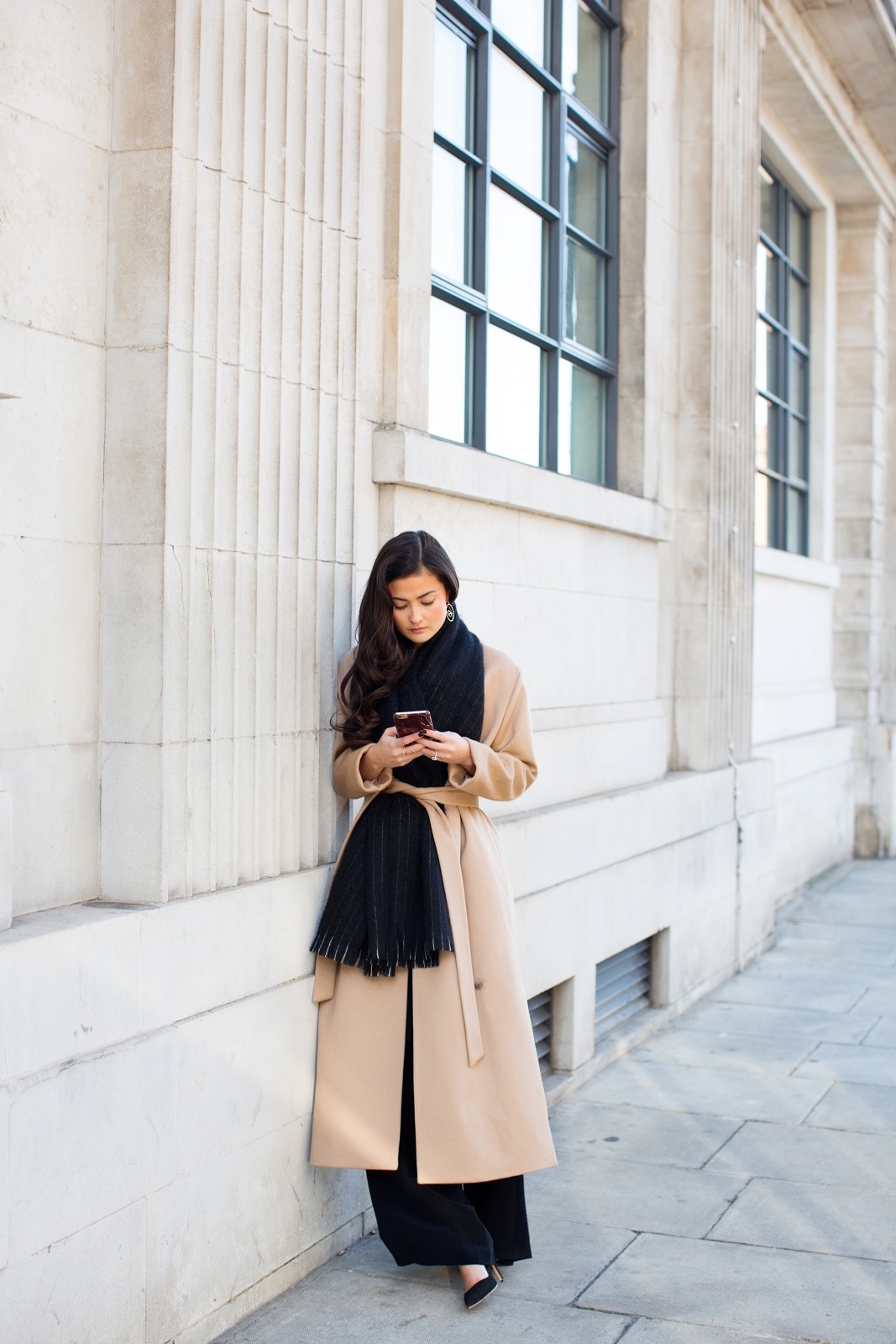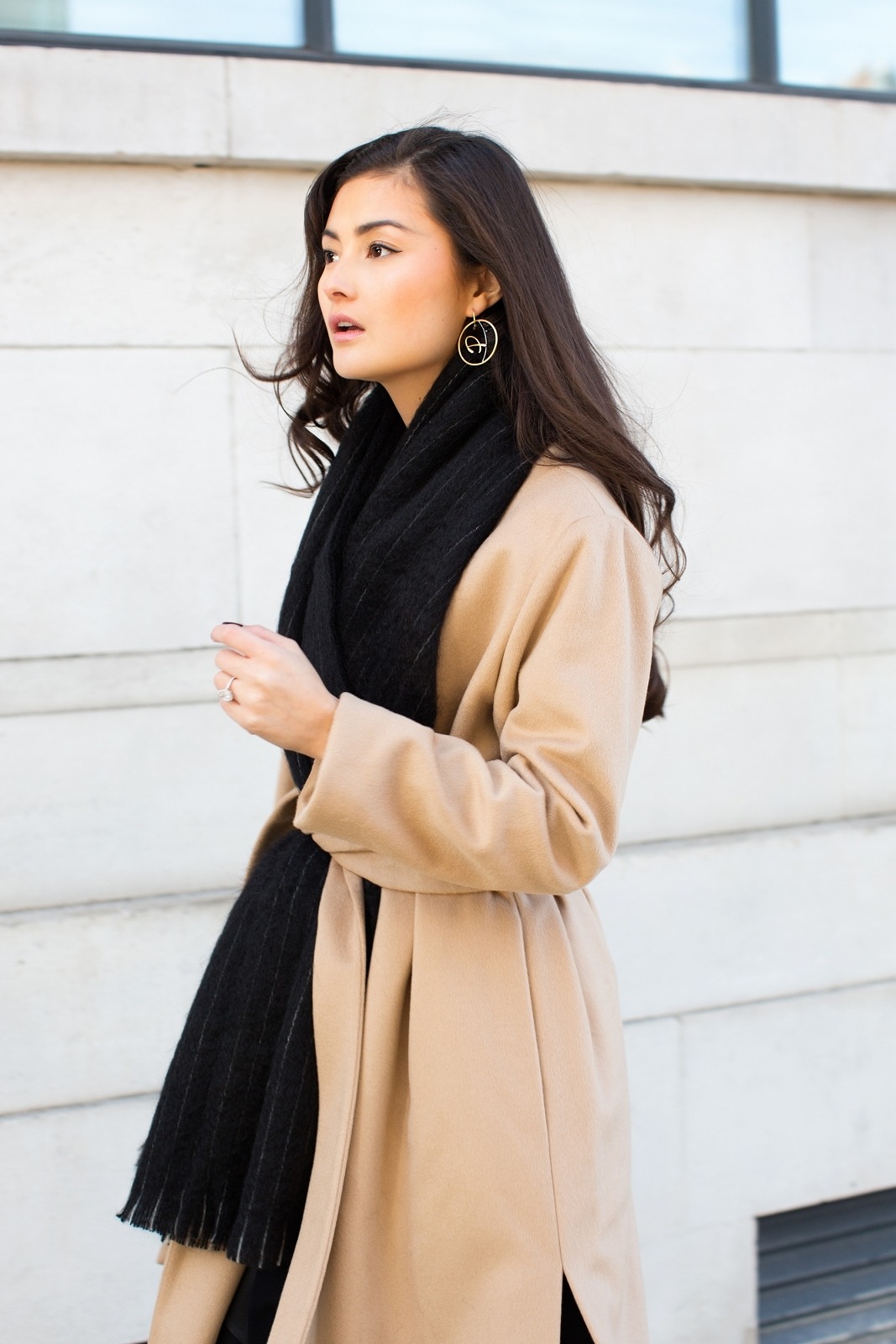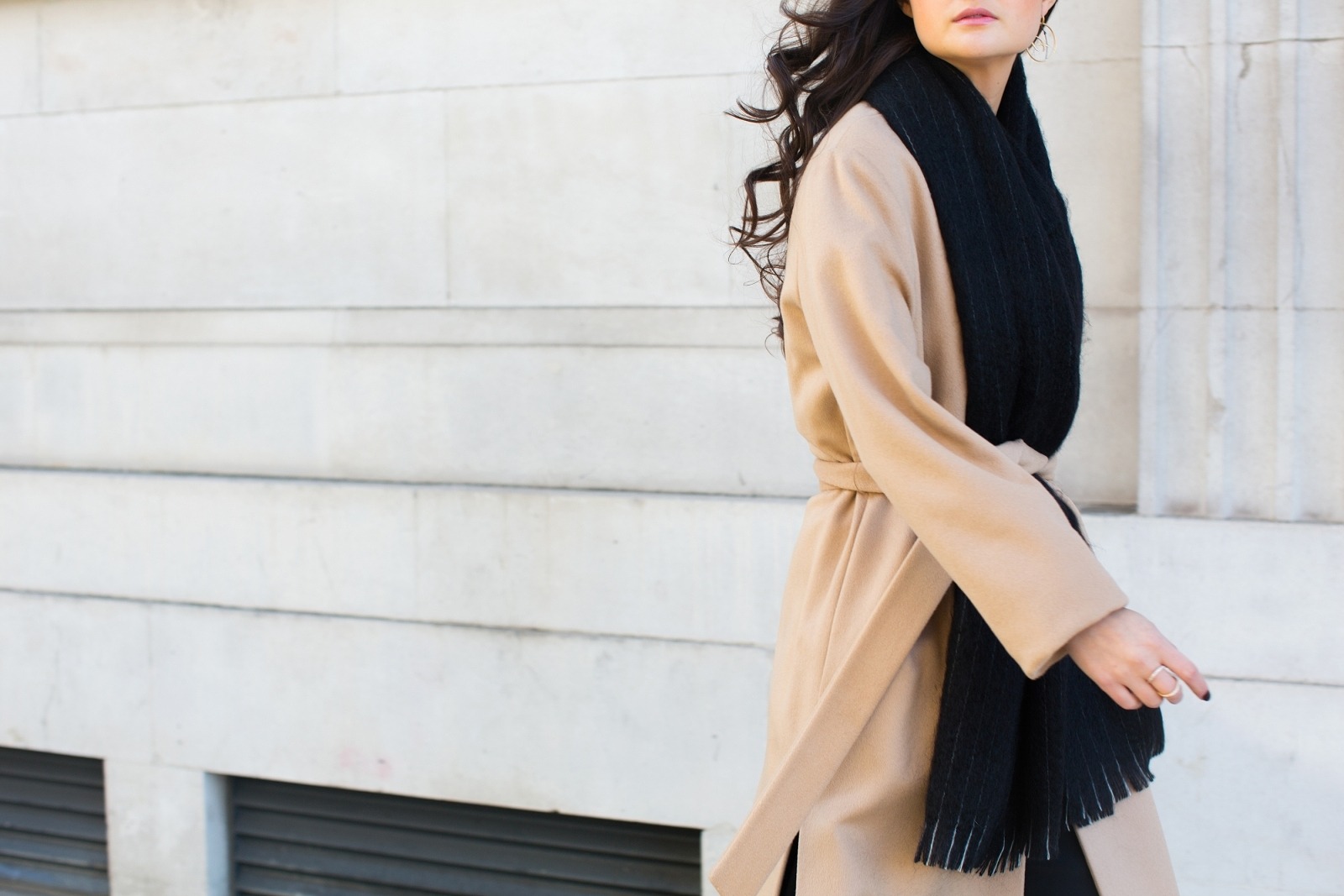 Jaeger has just opened a new store on Marylebone High Street. I recently re-found Jaegar when they did a denim collection with Donna Ida. Their new store is a totally new take on the best of this classic brand. I loved all the double sided coats, new versions of cashmere basics and rich scarves they had this season. To celebrate the launch of the store I went down to choose an outfit. This is what I fell in love with. I paired this Jaeger statement coat with a simple pair of shoes and a wide leg jumpsuit. I tied the scarf inside the coat for a little extra structure. I love their modern tailoring, they had some fabulous pinstripe jumpsuits and dresses (perfect for a modern city woman).
With the opening of Jaeger, Daylesford Organic and Pierre Marcolini on Marylebone Highstreet, the road is really taking on a fabulously chic vibe. I love to head there after I have been to the doctor (as Harley Street is around the corner), I do a little shopping then go to The Ginger Pig and Waitrose before heading home.