---
After nearly 4 years of planning and construction, finally moving in and arranging my drawing room was a dream come true.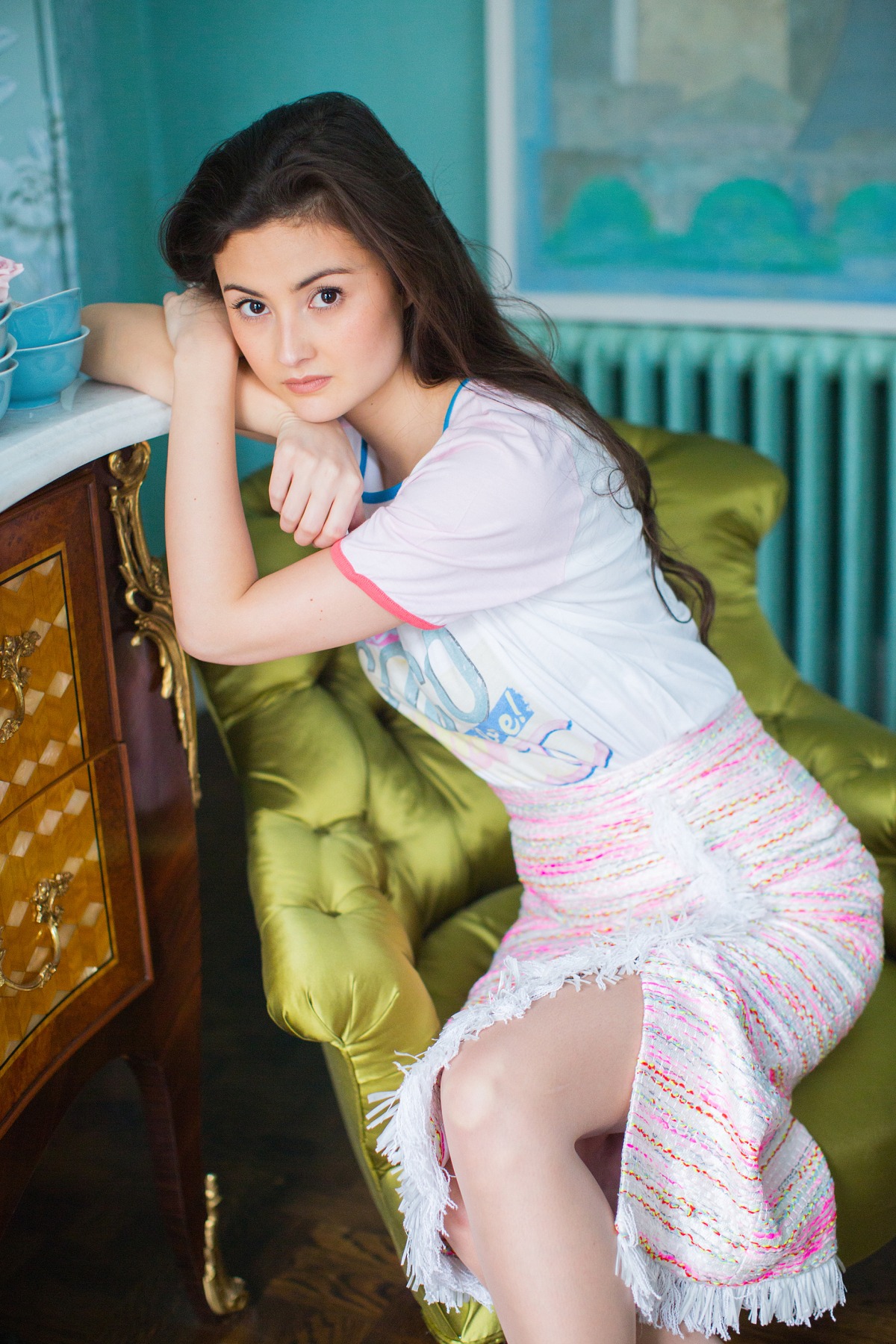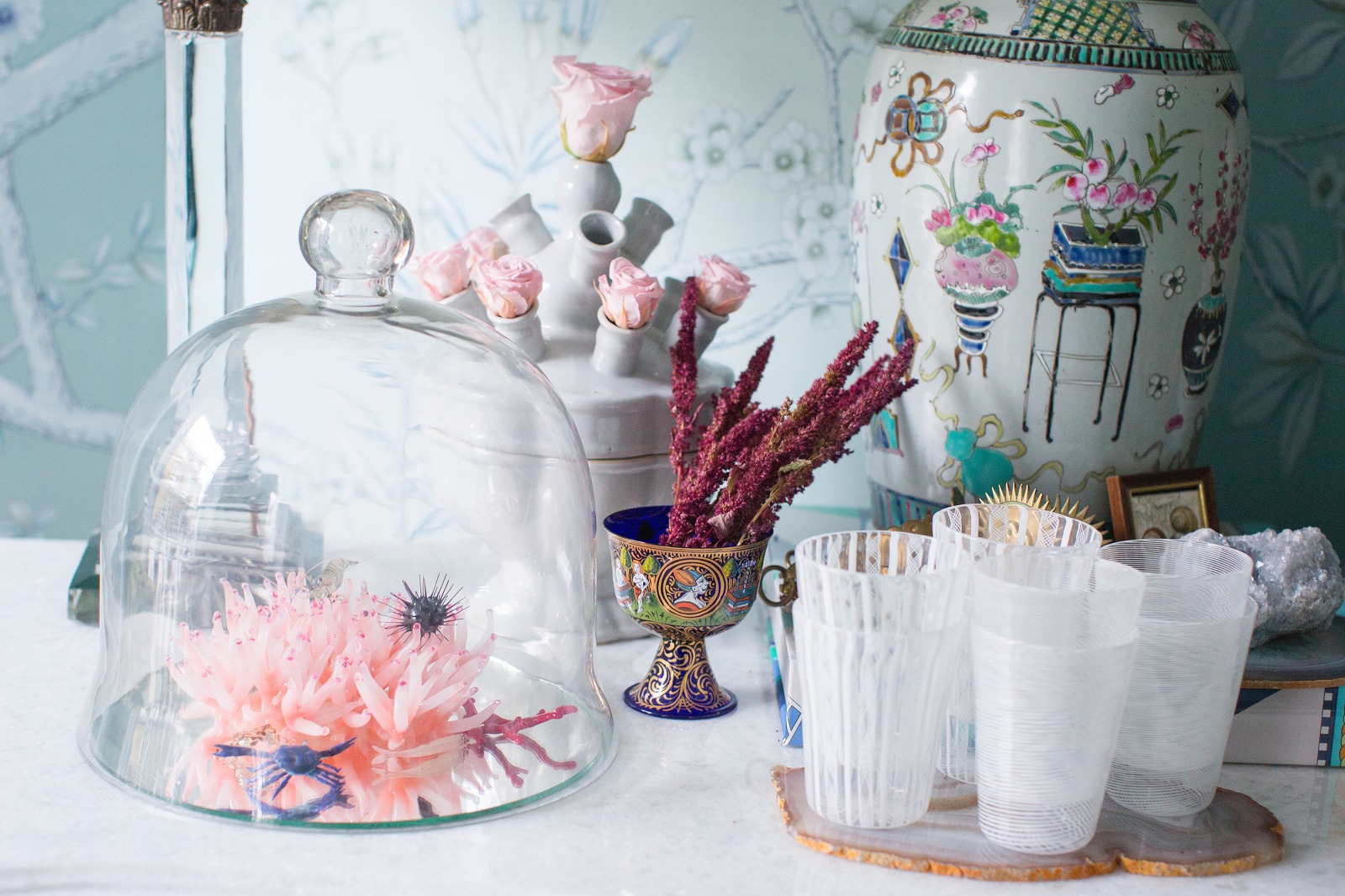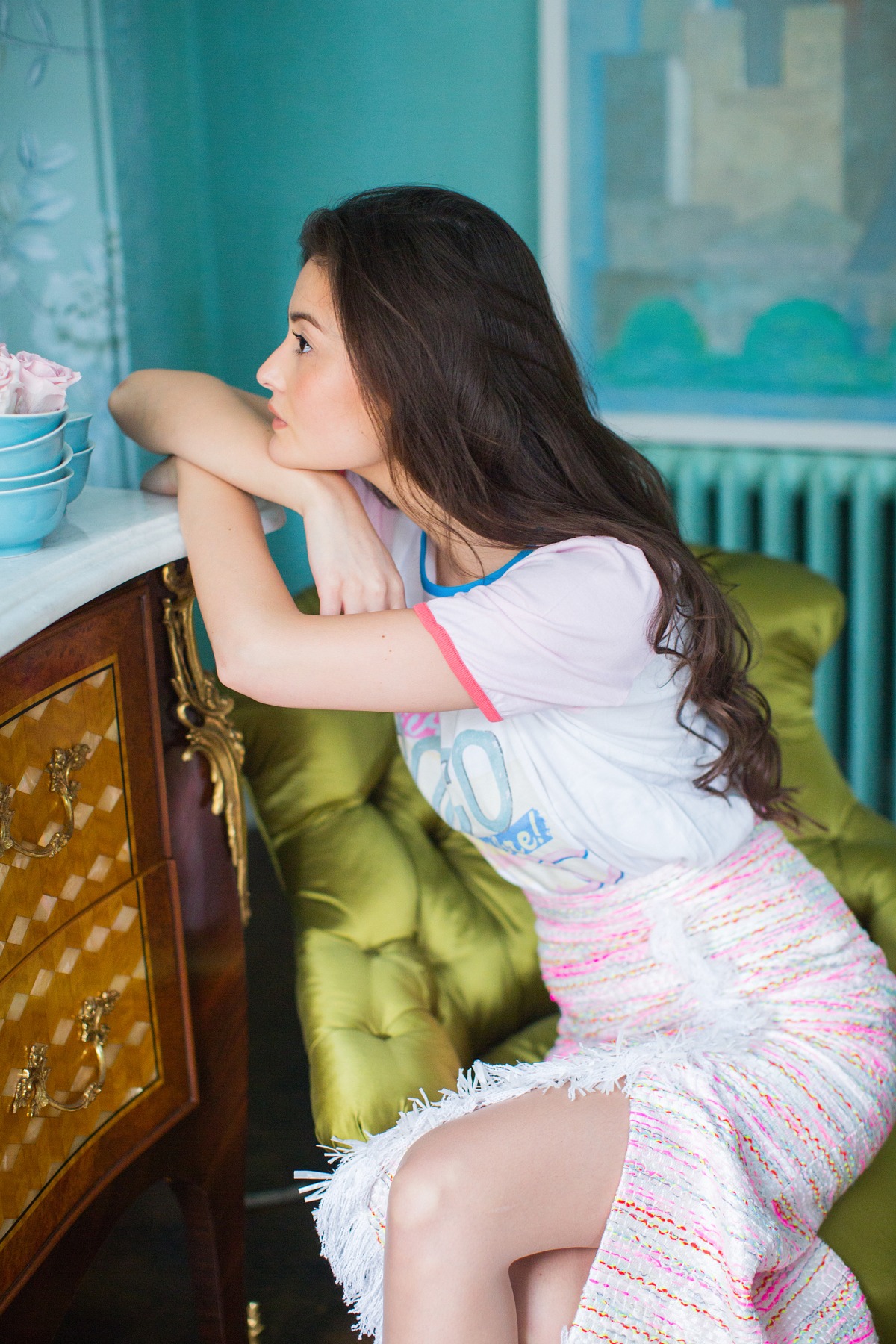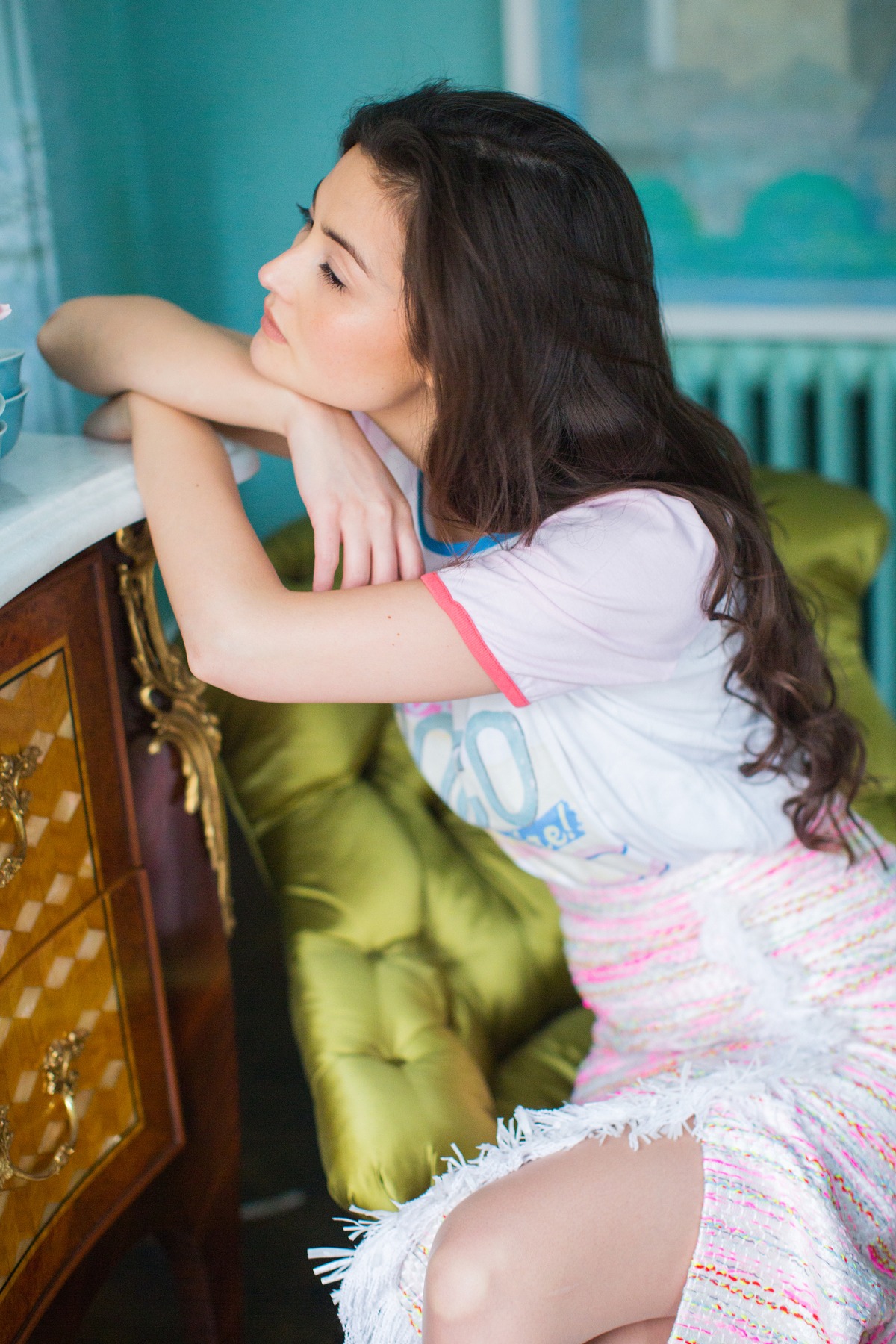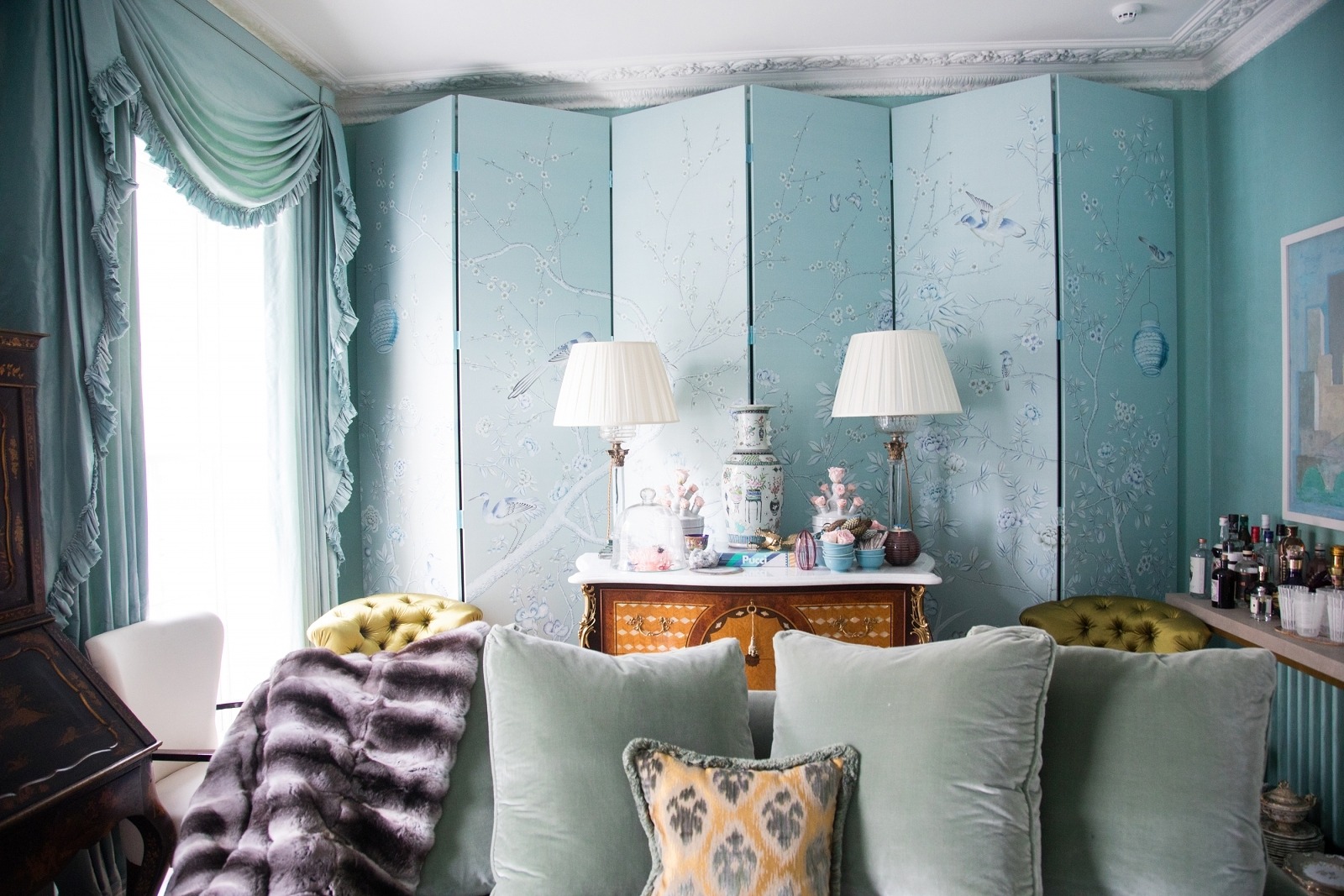 I found pieces for my house all over the world and internet. Since it took so long to finish all the works I had a lot of time to collect things and think about what I wanted. However I think it's a constant process of refining my taste and I will be removing and adding things always.
The sofa was antique but the fabric and screen came from De Gournay. The screen was custom-made for me and the largest they had ever made, making it a bit of drama. The drinks table came from OKA and many of the bits of top were from Anthropologie. All the glass came from various tiny stores in Venice. The tulip vases were a wonderfully generous present from Amsterdam. I bought my lamps at auction along with various pieces of furniture. The chest of drawers was from Provasi and the china vase was bought from a china merchant in Hong Kong. My fireplaces, which I love and use with smokeless fuel, came from Jamb. All the upholstery was antique and recovered with my fabric choices. The curtains were also made for me (and were quite a saga, which in my experience all custom curtains seem to be). The walls are painted and dragged with a hand mixed glaze to create the texture and slight sheen. It took about 50 mixes and combinations of base colour and glaze to get the colour I wanted.  I think I went to paint shops and DIY stores every weekend and during the week, for a month at that time, but I just wasn't willing to settle for less than perfect. Thank goodness because I love it now.
Top c/o Chanel
Shoes Manolo Blahnik