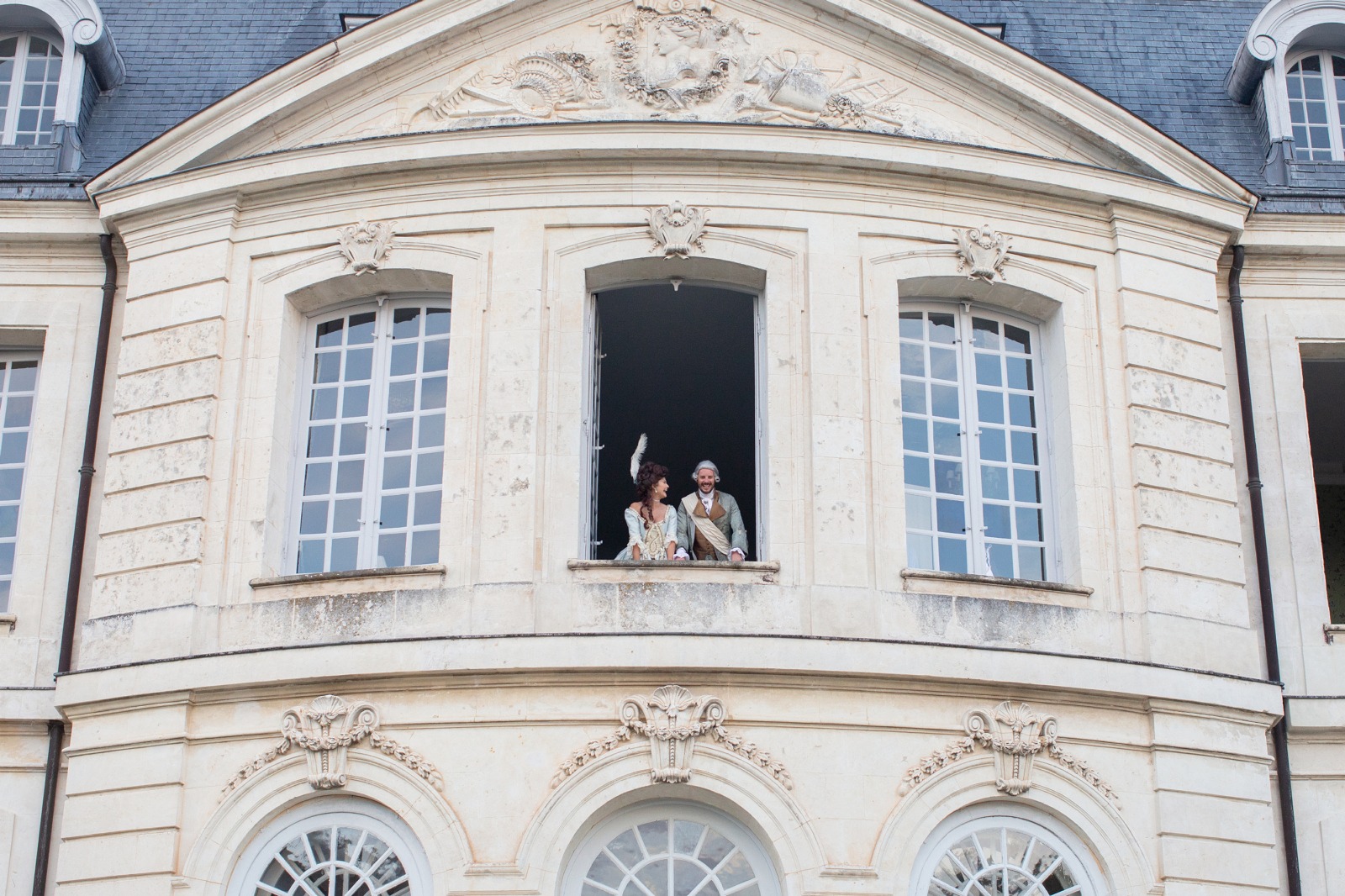 ---
I always dreamt of having a Marie Antoinette costume party. I love period dramas and the costumes so its something I have always talked about. When the Chateau idea came up, it just seemed there would never be a more perfect time to host it. The result was one of the most memorable evenings ever. After all, aint no party like a Marie Antoinette party.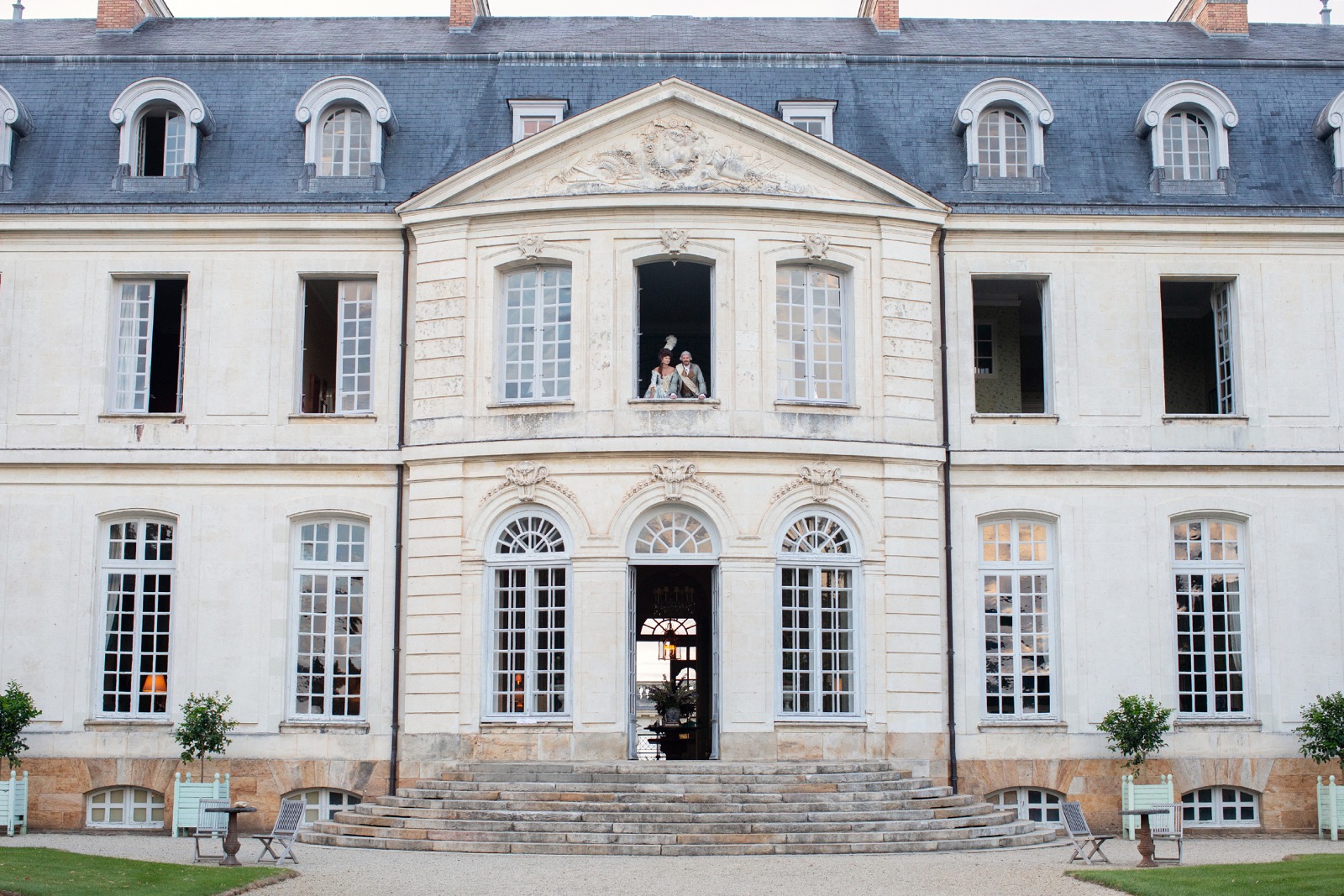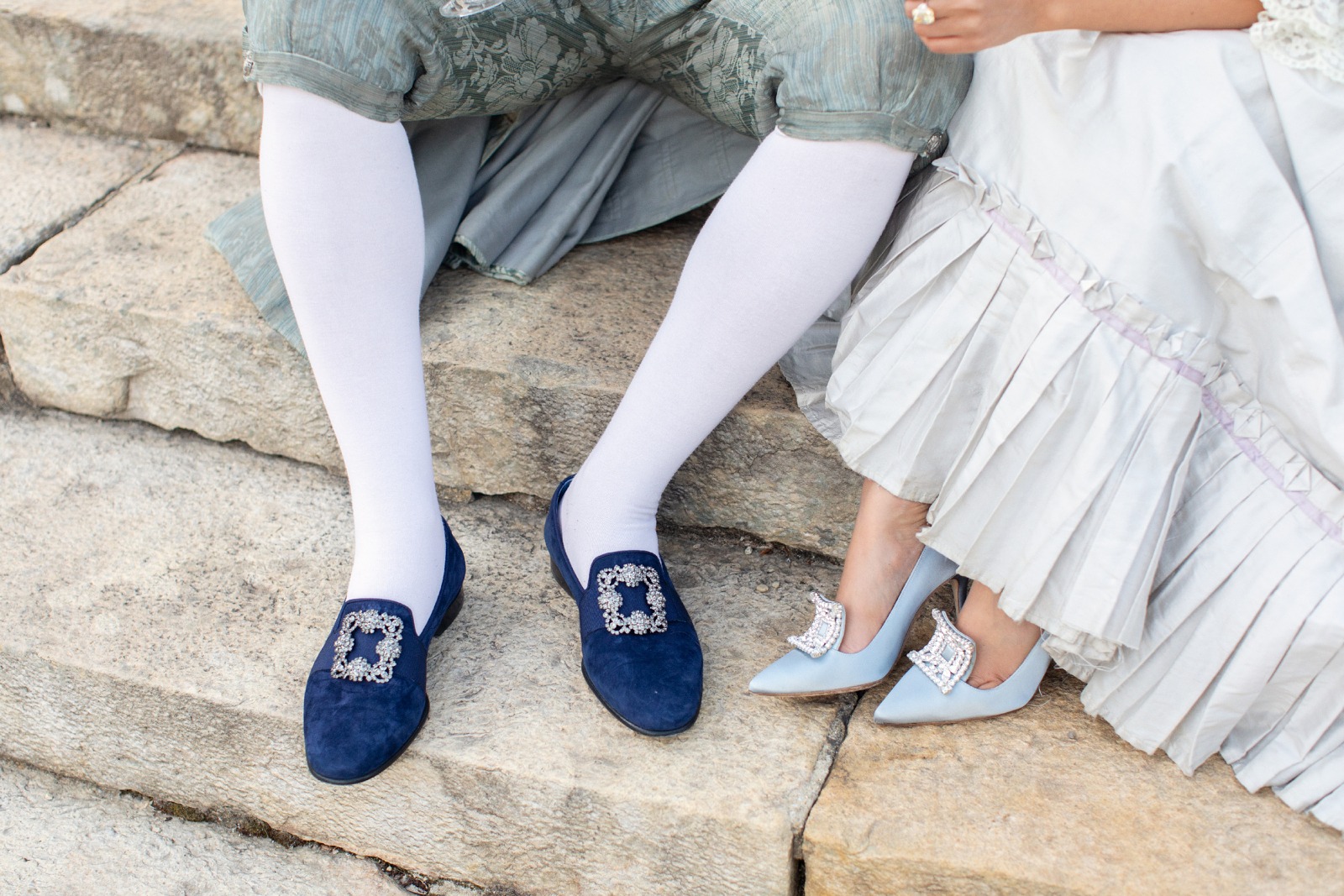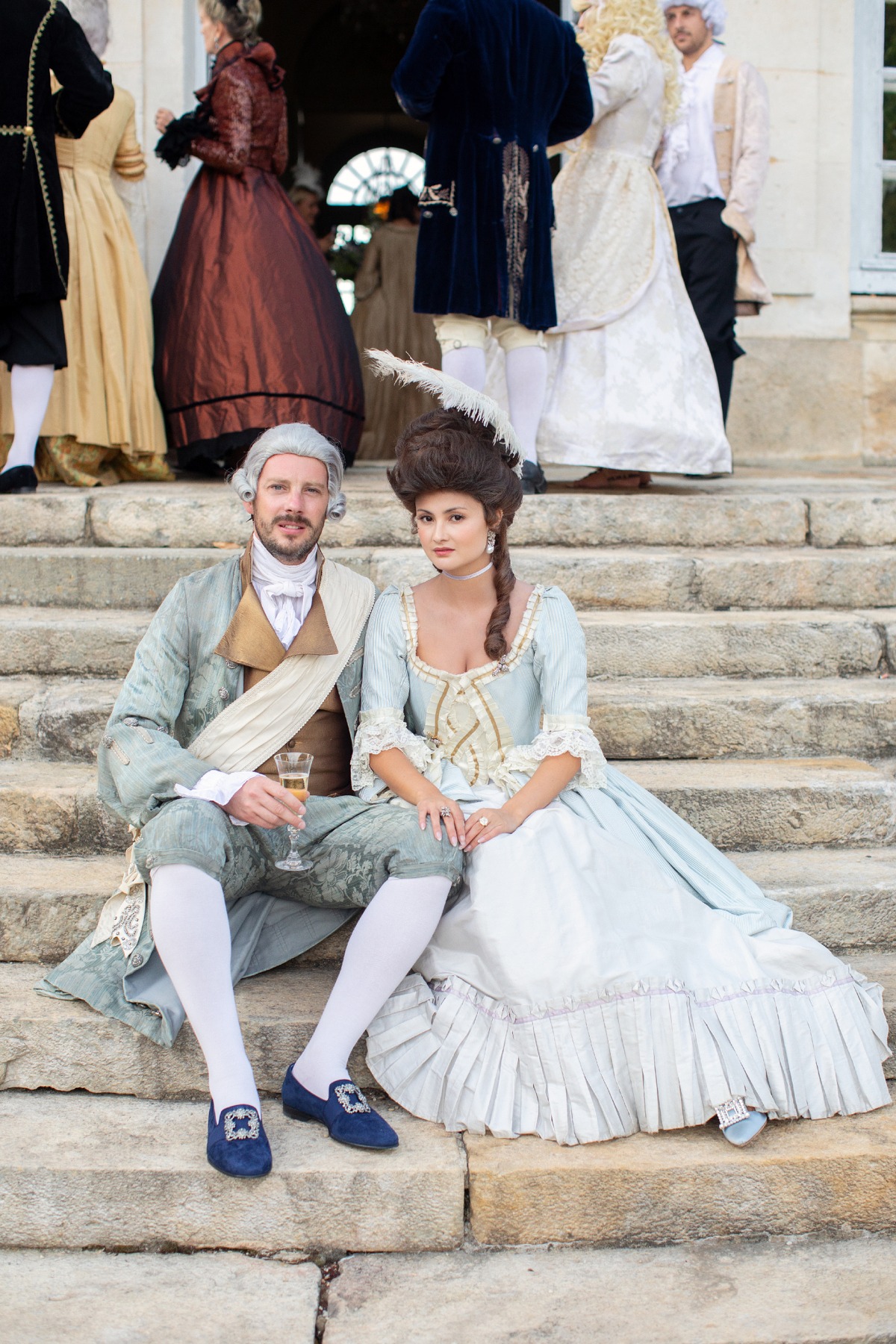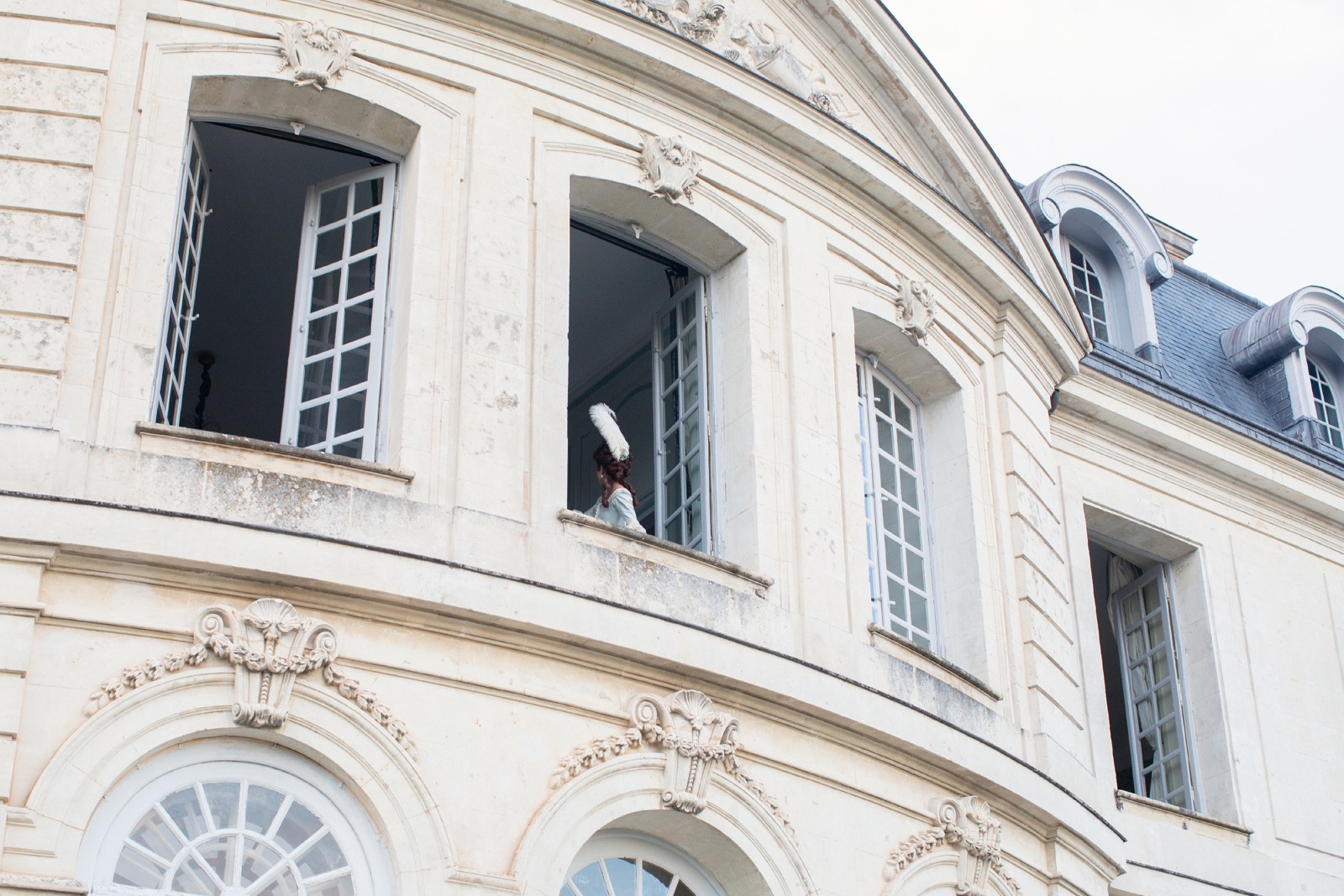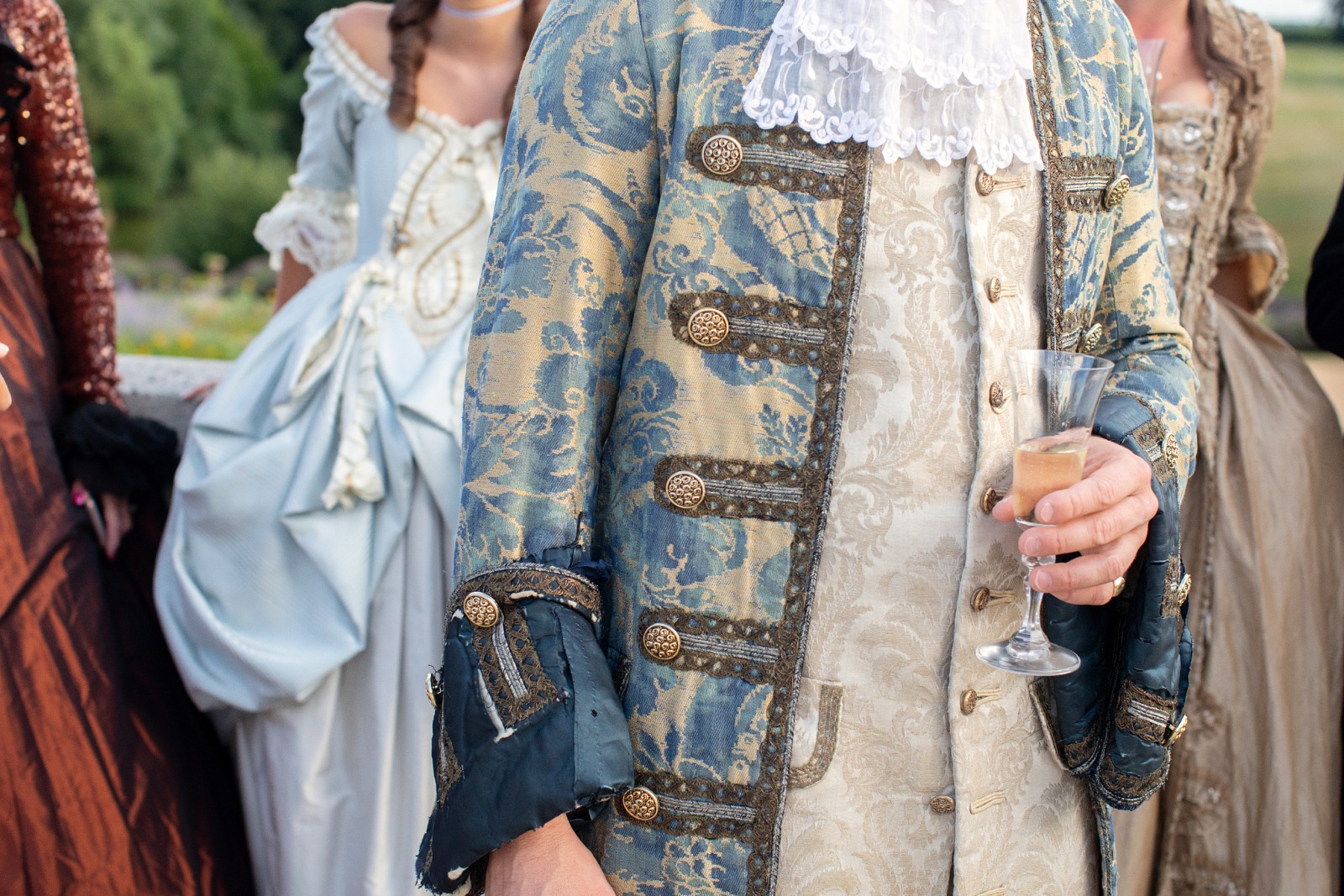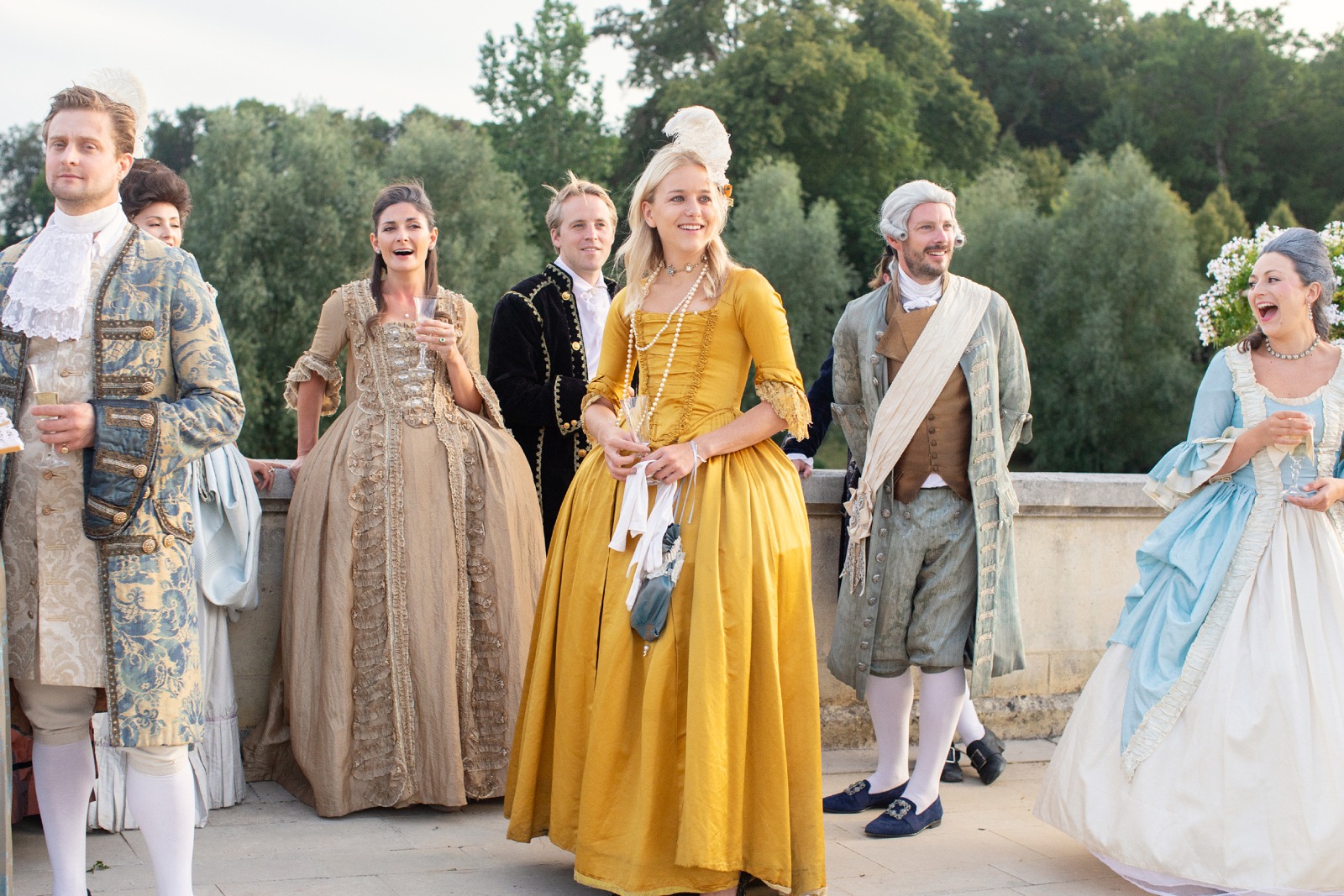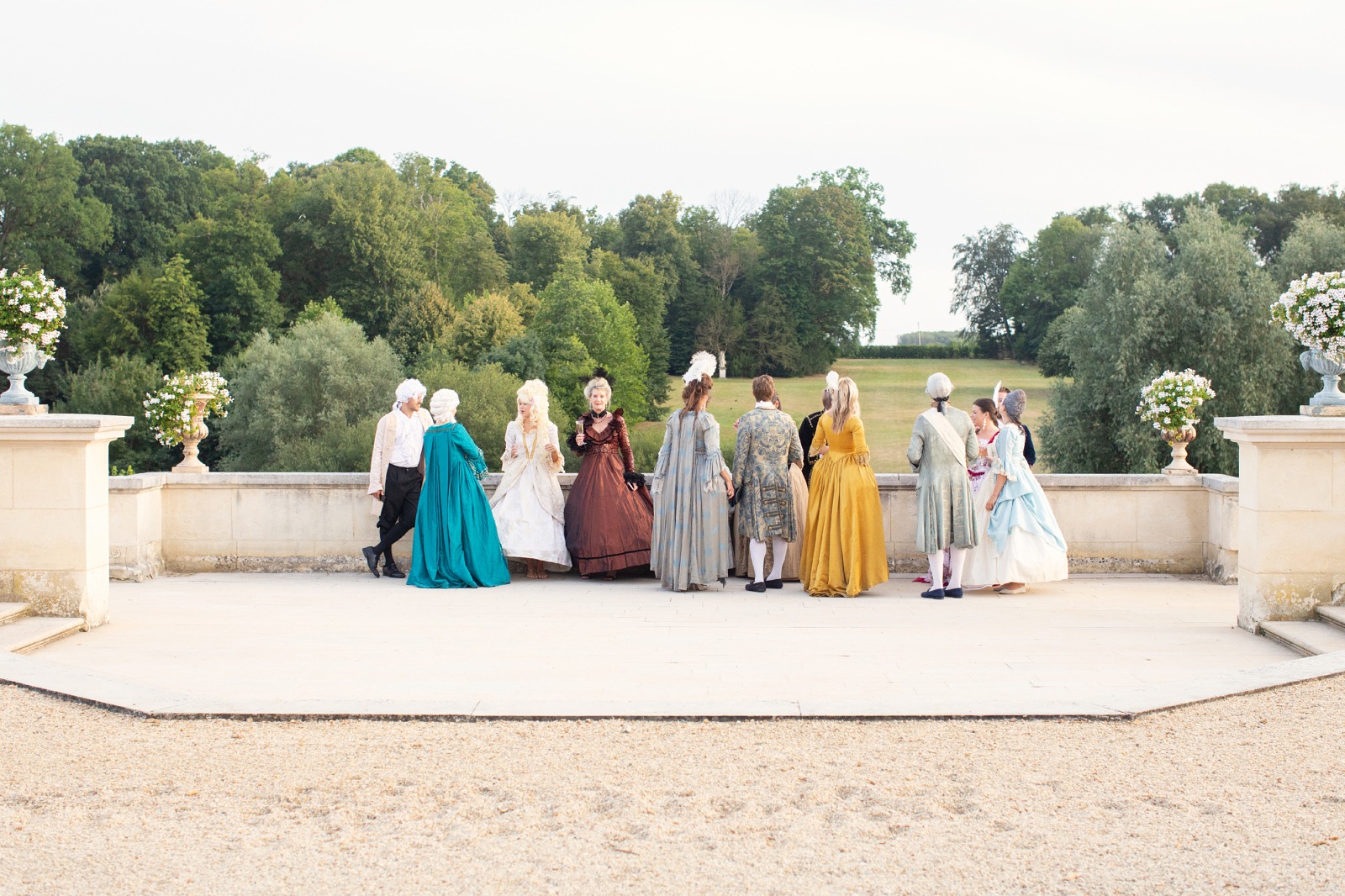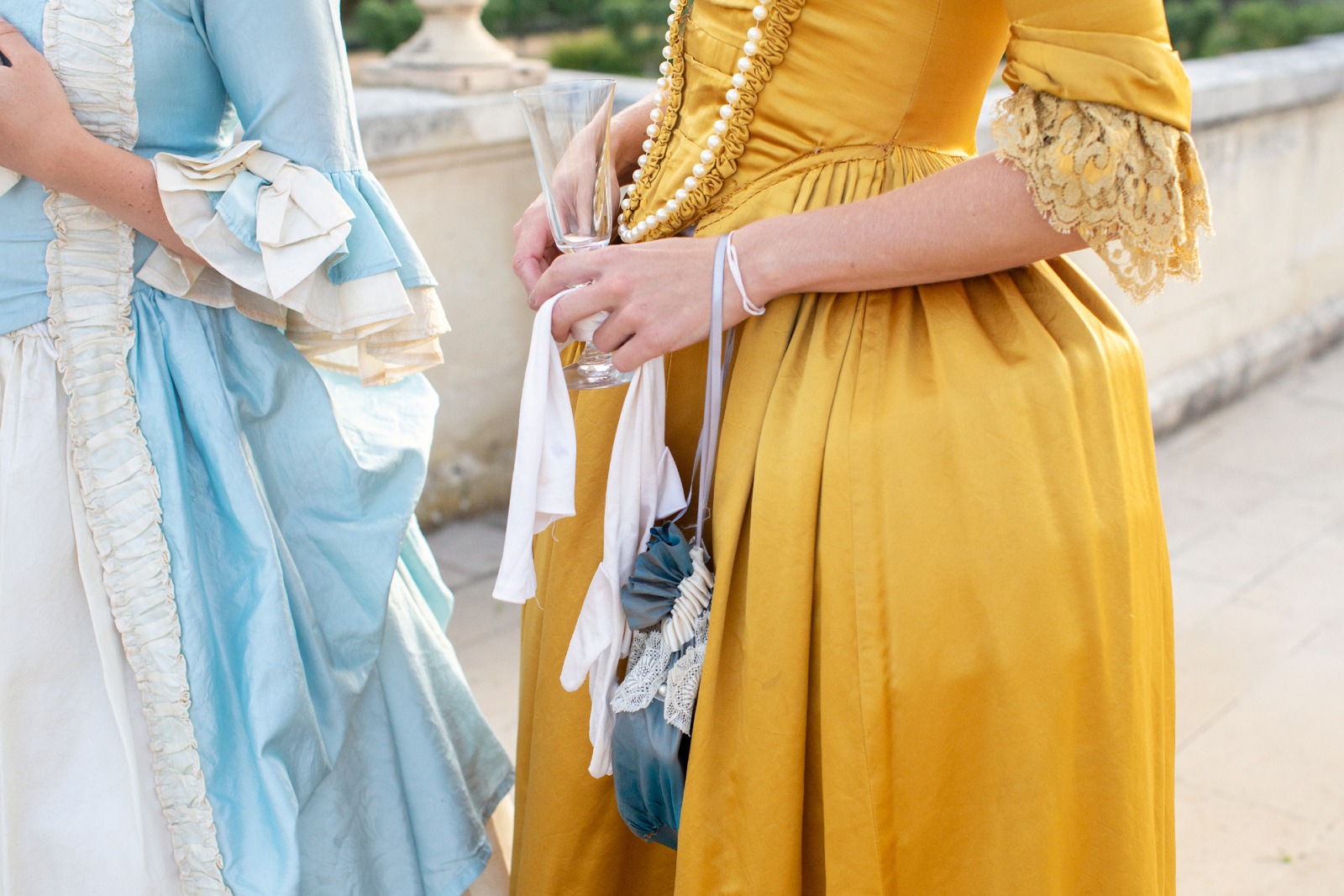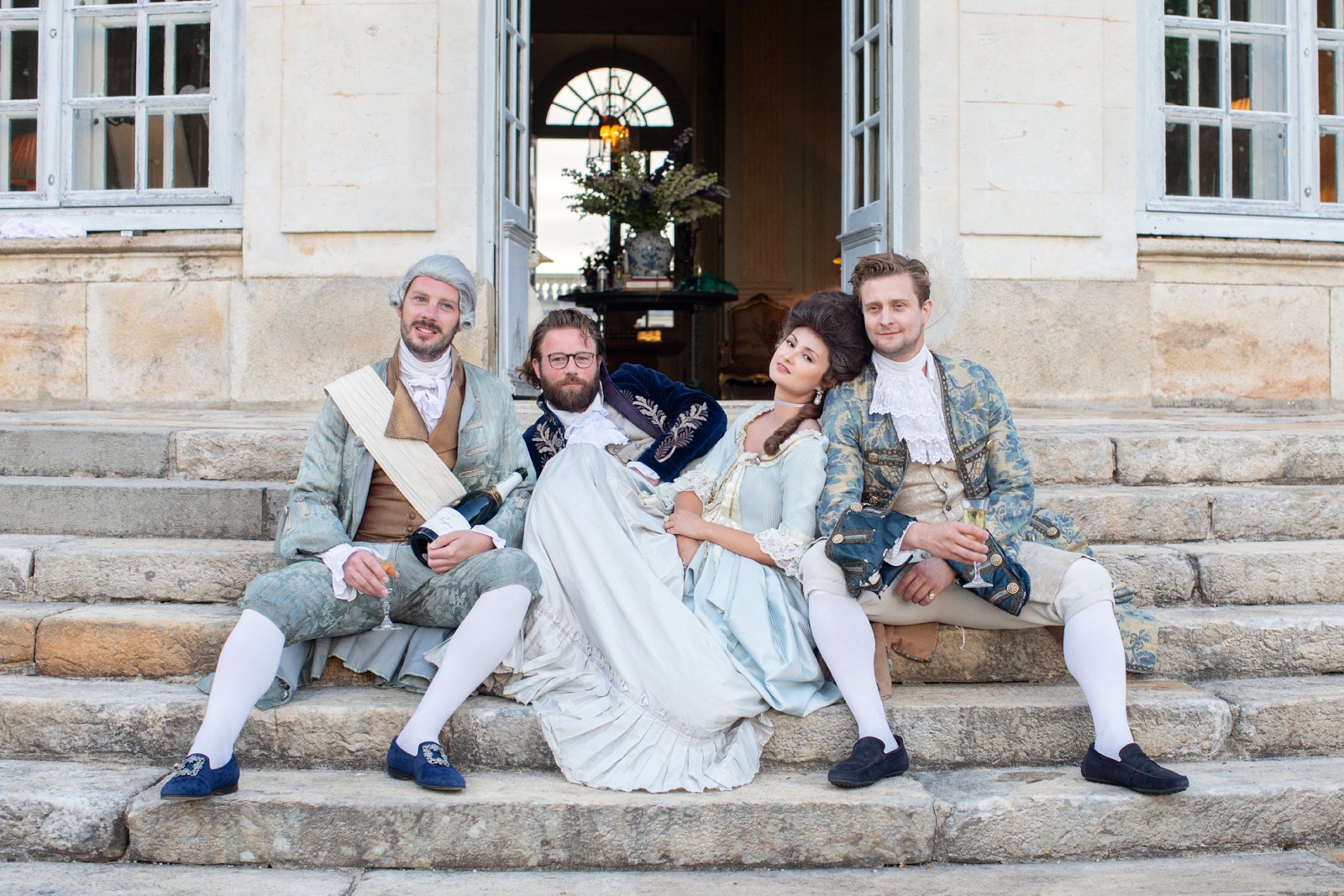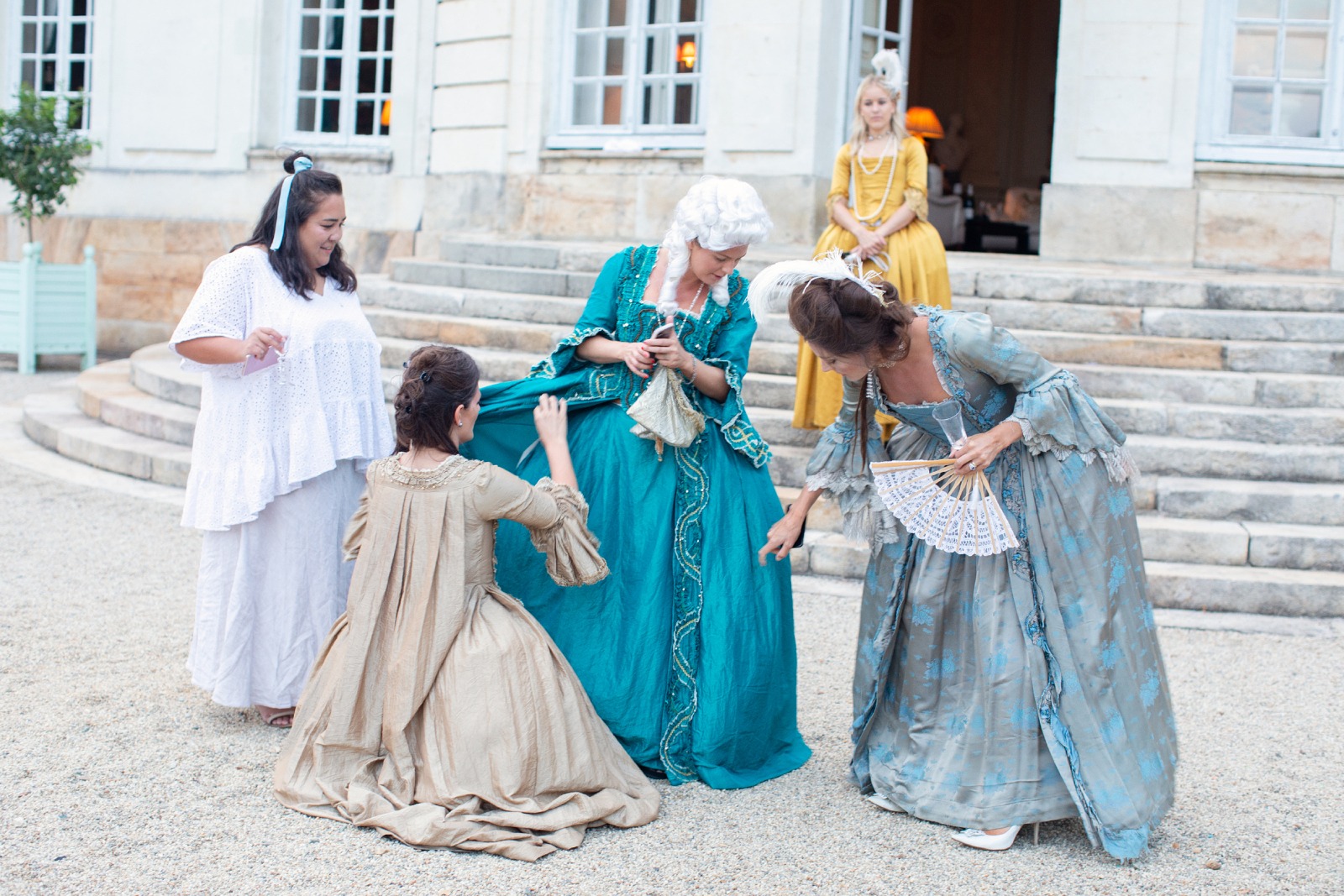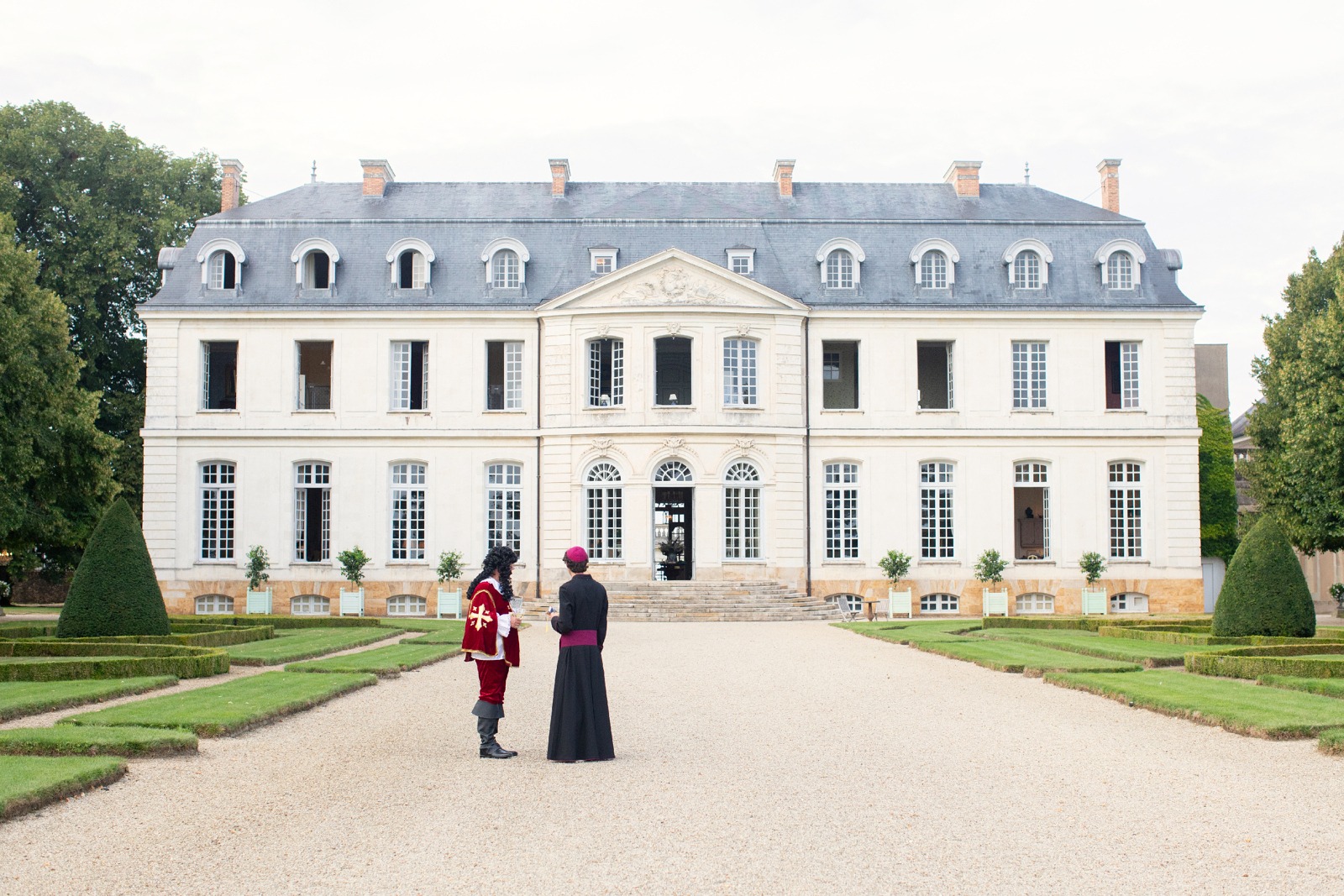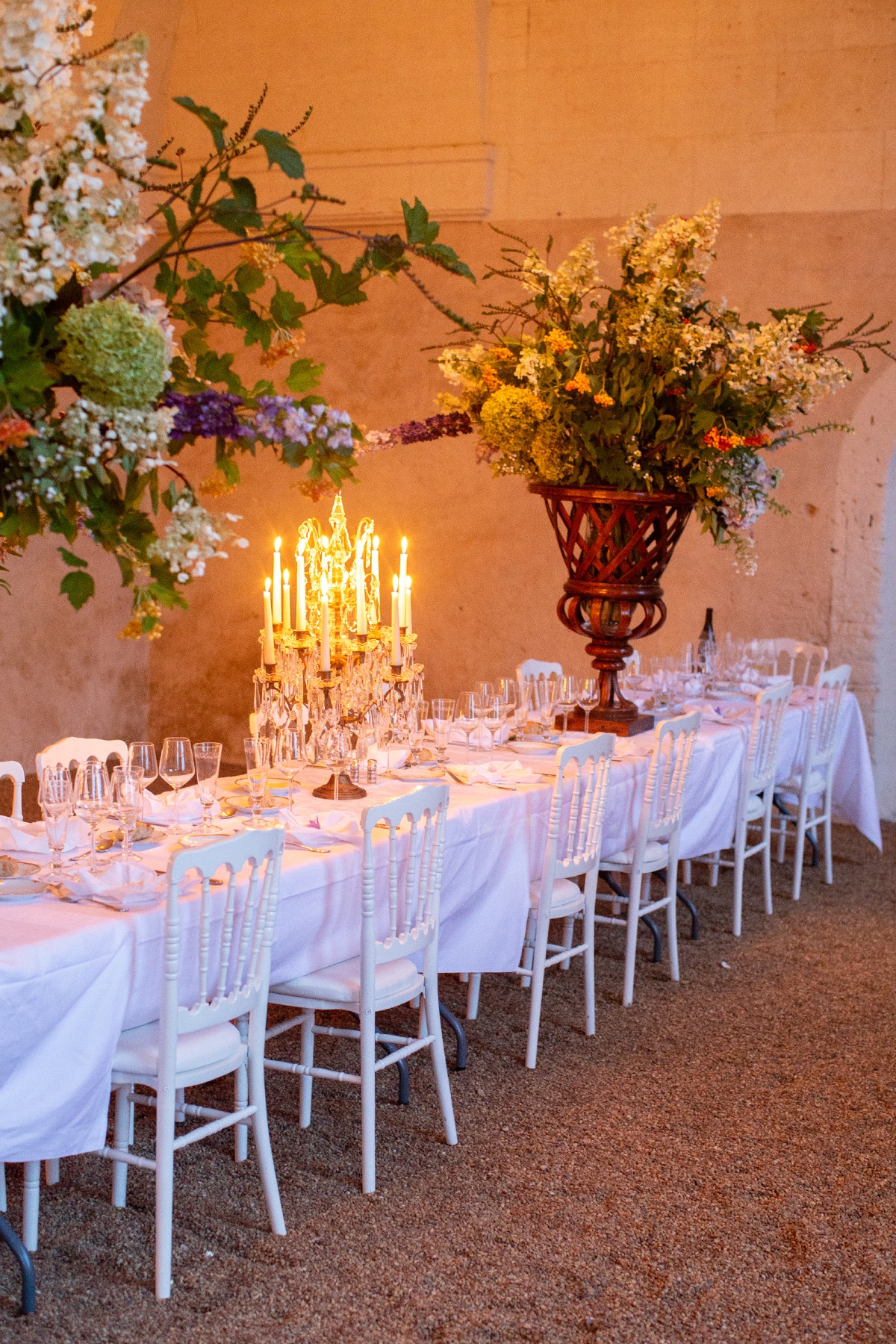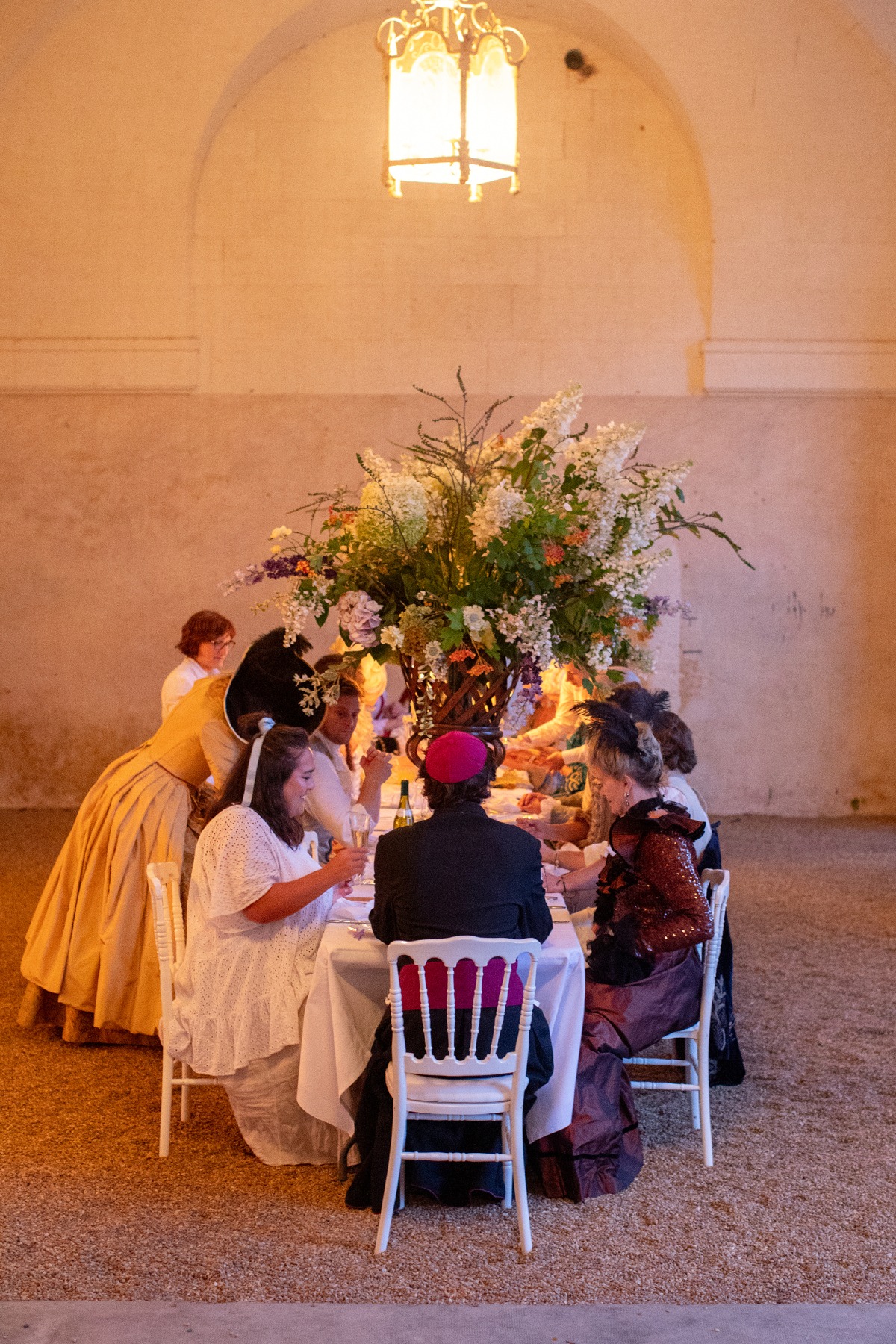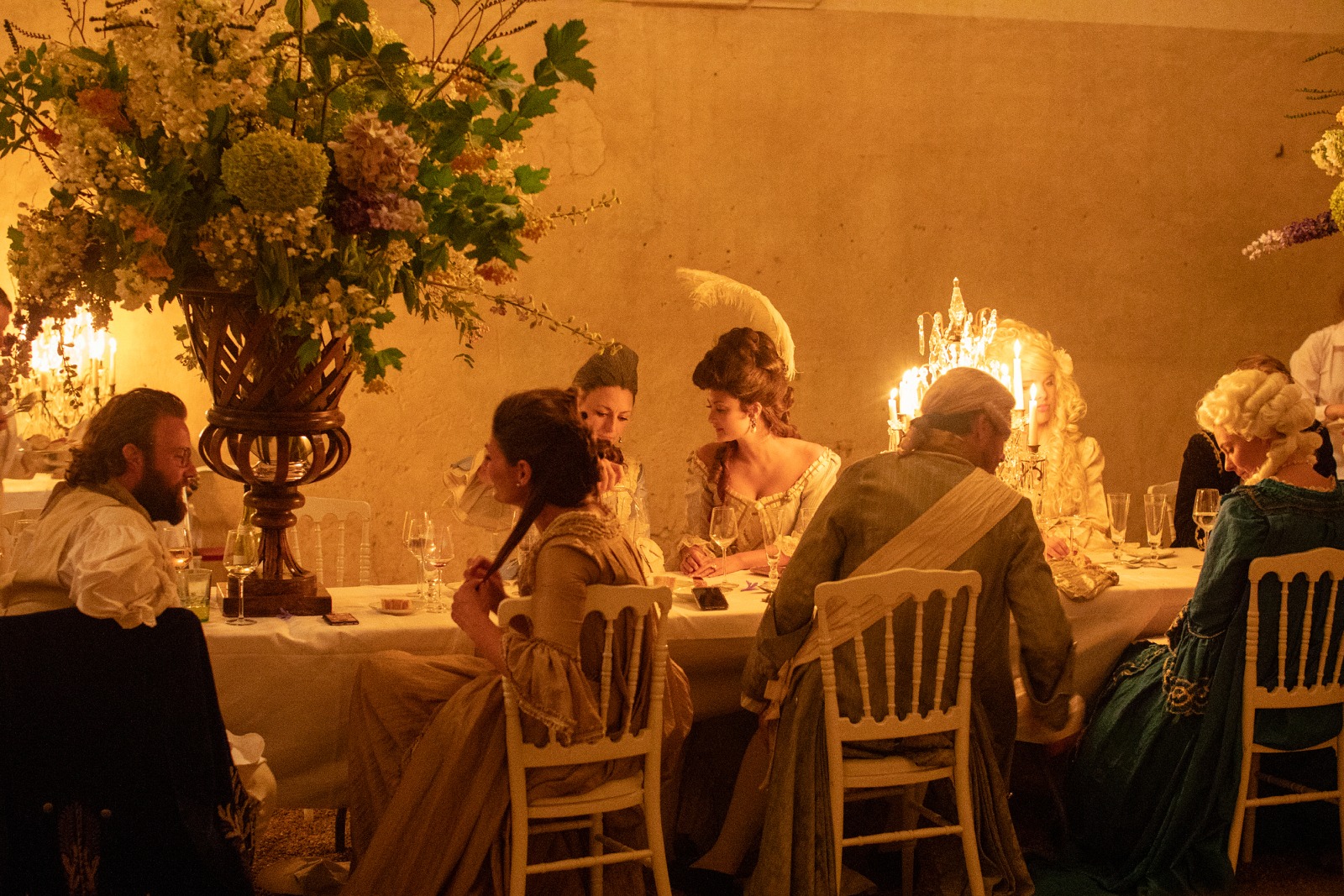 How to create your own Marie Antoinette Party
My costume came from the National Theatre costume hire, they were so helpful and lovely. My wig was rented from Ray Marston Wig Studio , it was just one that they had in stock but if you have enough time they can make one specifically for you. Also think about your accessories, I bought a pieces of stretch velvet ribbon for my necklace from VV Rouleaux which made it more comfortable. Feathers tend to really set the look off, I hired the feather hair clips from the National Theatre but you can make them yourself. For my shoes I wore a pair of Manolo Blahniks (they were one of the pairs they gave me for my wedding) and I borrowed a pair for Matthew to wear.  For my makeup I mixed the palest colour of Dior Backstage Makeup with a tiny amount of our normal colour (this just gets the balance right so you dont look freaky – just pretty pale). I then topped it off with MAC Studio Fix Powder to make me extra pale. I used the best fake eyelashes I have ever found, they are from Sweed Lases (style Ramina) and no mascara. I used a By Terry balm  on my lips and Tom Ford Inhibition on my cheeks, that was pretty much it. You can shop my makeup here.
We also sent out a guide to all the guests of where they could get costumes from. Our suggestions were…
We also decided to play games during the party (hide and seek etc), I honestly think that was vital, originally we intended to play poker after dinner but honestly most people were quite merry by then and it wouldn't have works. A game to start the night would have been fun though. The more imaginative the better for this kind of party. I really hope you get a chance to host your own fantasy costume birthday. It was fabulous, so I'm already thinking what the next one could be.