---
This is my last post from the Metallic series I have been running.  The series has included silver jeans, a silver biker, silver sandals and a gold gown.  I really wanted to do a metallic series because I think they're a tricky look to master.  Metallics can be so perfect or awful. The best way to make sure you don't end up in the awful camp is to wear them super casual (with jeans, preferably ripped), as an accessory (shoes or bag, don't do both) or to the max (as a black tie, gown situation).  I don't do anything in-between.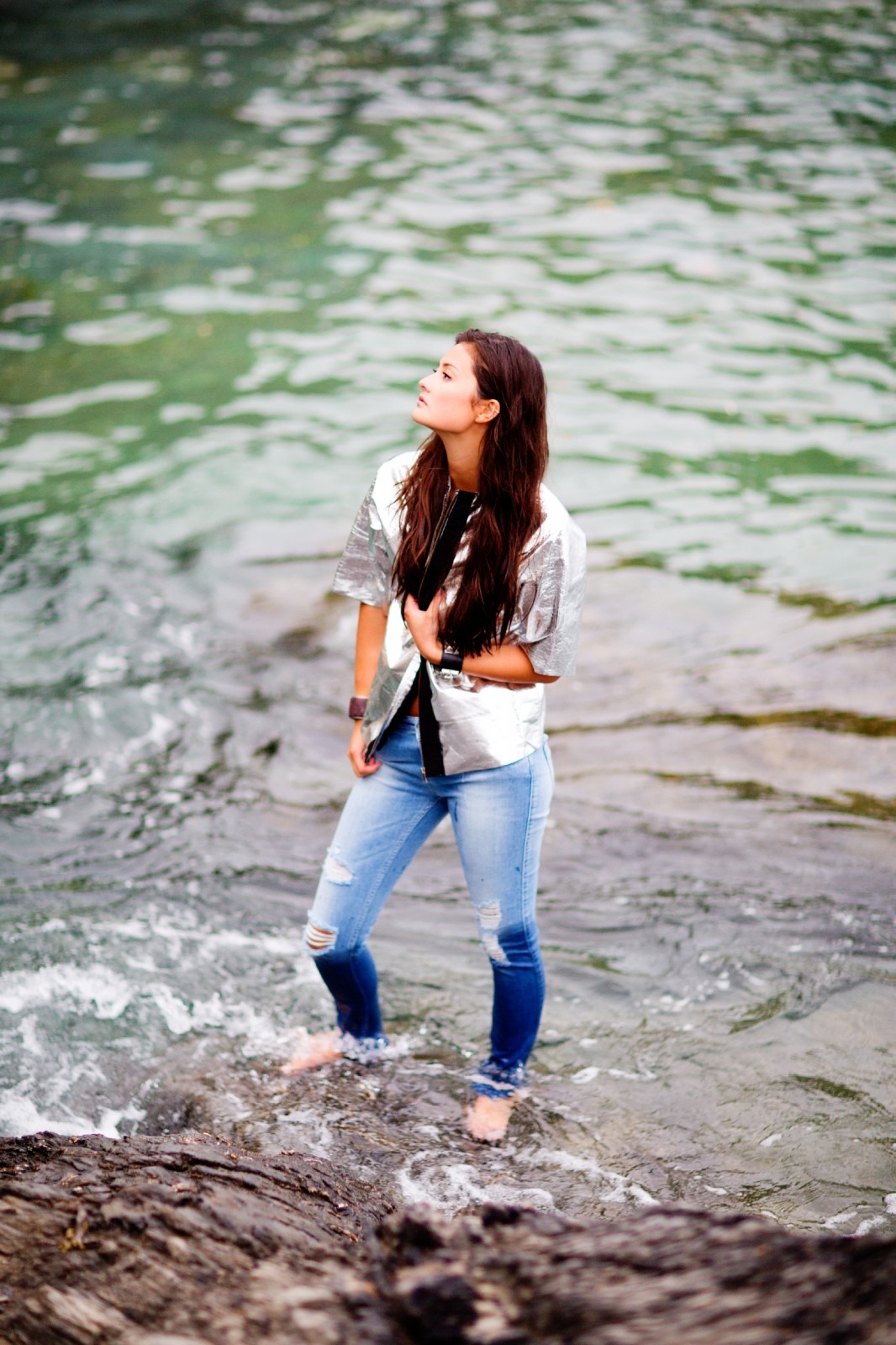 Print
Everything in the Metallic series was shot on the coast, around and in the sea. I love the dark green waters that hide seaweed and rock pools. I hope I will make it back this summer to shoot more at this location. I love the mystery of it.
I hope you have enjoyed the series. Let me know if you have any favourite metallic outfits or any questions about how to wear them in the comments below.